Essential Wedding Photography Shot List for Brides-to-Be
By Eivan's Photo & Video Editors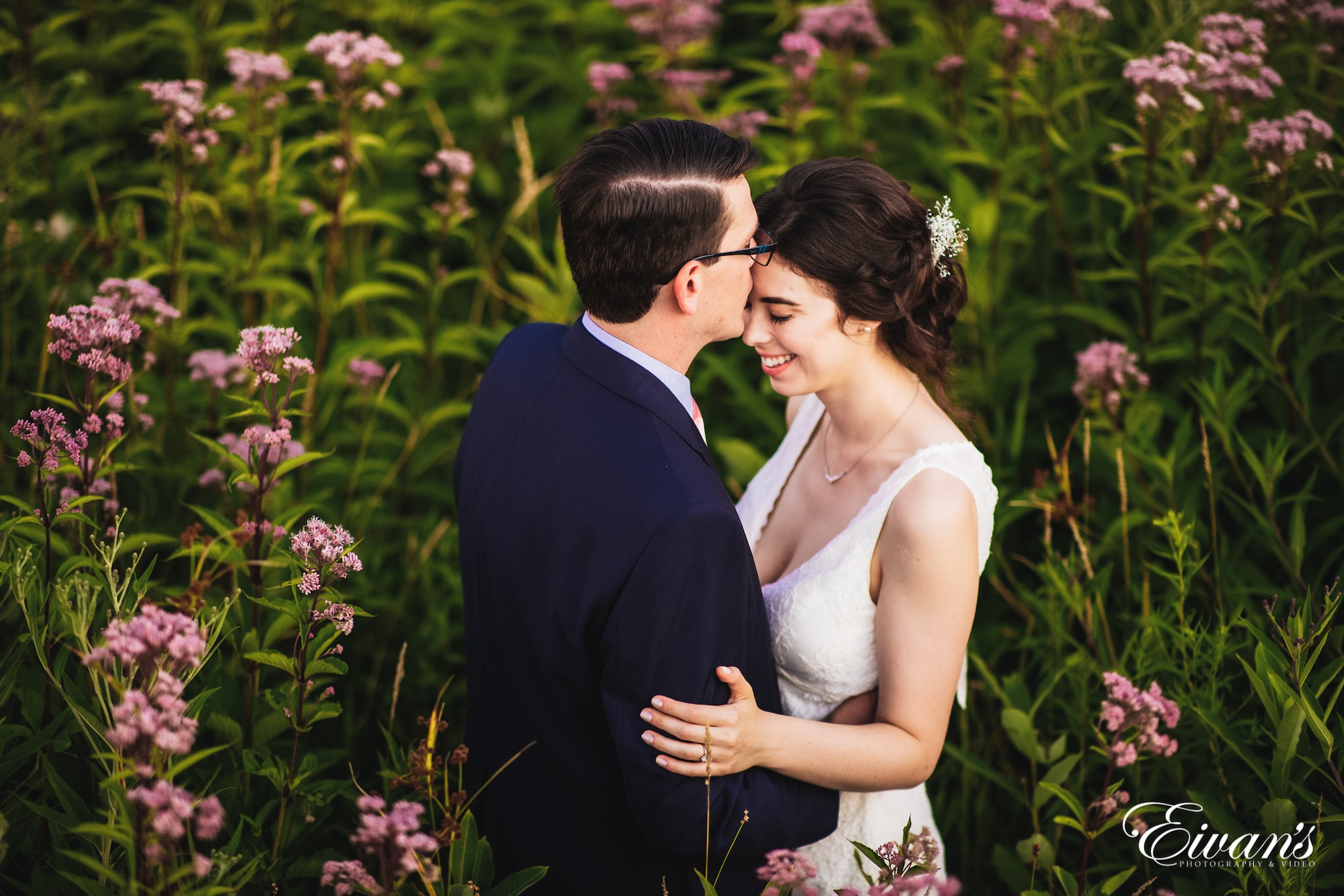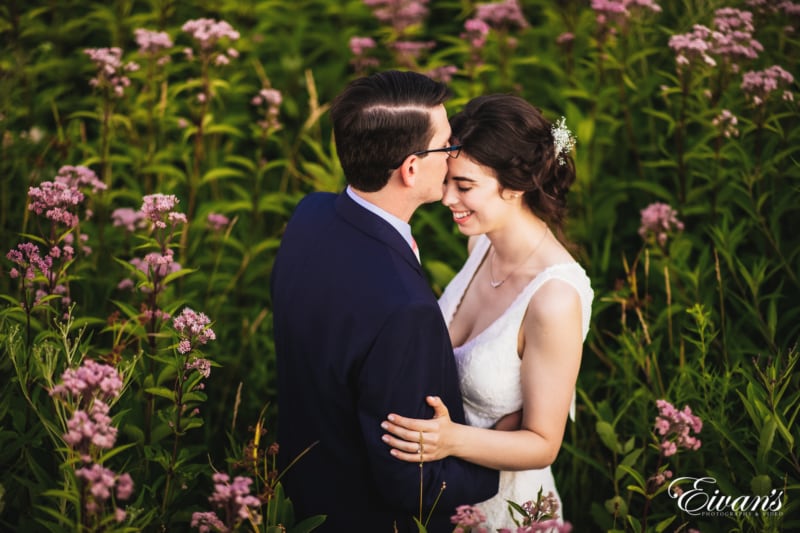 Essential Wedding Photography Shot List for Brides-to-Be
There are quite a lot of things that you will need to plan for your wedding party. One of them is a list of wedding photographs that you would want to take on that day.
Planning for your wedding day is a very exciting time. But, planning for it can also get very hectic. So, it is both an exciting and stressful moment. To reduce your stress from planning, we've put
an essential wedding photography shot list.
Shots to take Before the Wedding Day
One of the best things about weddings is you and your partner can look back on your big day together. Having a wedding photo album can be worth the investment. After all, weddings tend to be once in a lifetime events, so it helps to have something tangible to reminisce on.
The first thing that you should have on your photo checklist to take are ones before your wedding day. Keep in mind that this isn't limited to before your wedding ceremony. You can also plan with your photographer to take photos much further in advance of the wedding date. To help you gain some ideas of what these photos might be, here is a list of some pre-wedding moments:
Shots of the wedding invitation cards
When you're creating a wedding photo album, it always looks good when you start from the beginning.
Taking detailed photos of the wedding plans can give a good introduction to a wedding album.
You might also enjoy looking back on those finer details that you put in.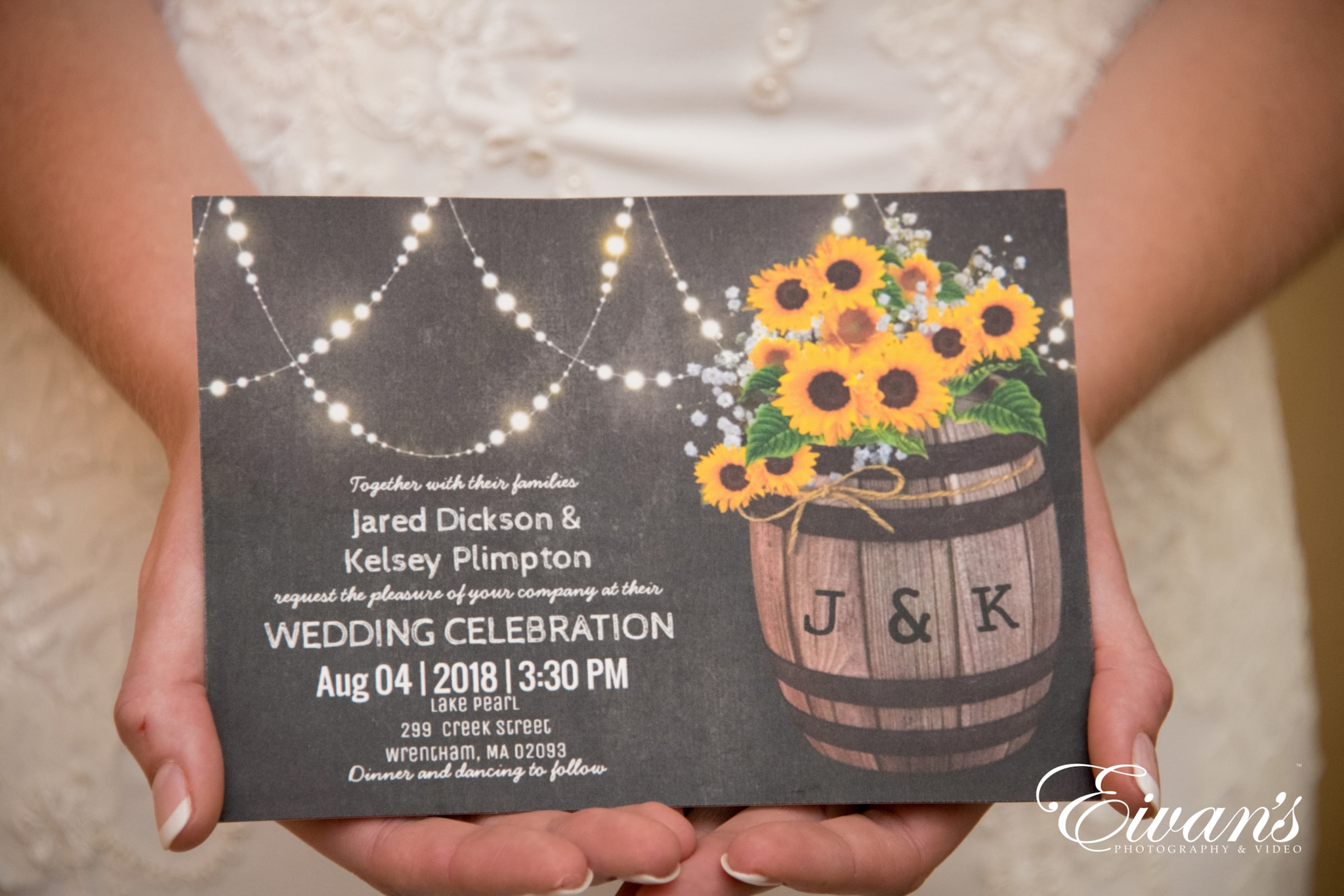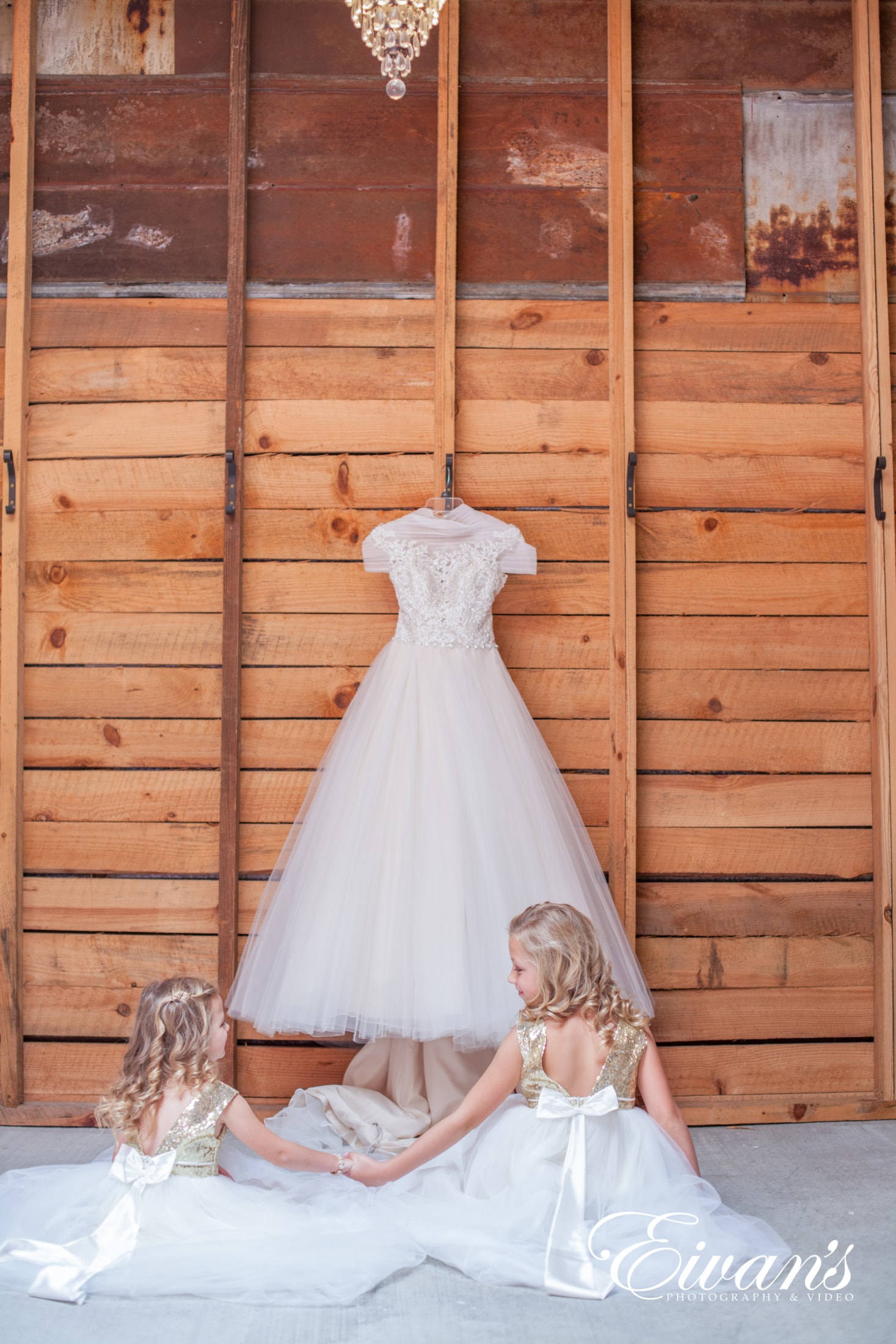 Shots of the wedding dress
Of course, what woman doesn't dream of wearing a
wedding dress
? Not only are they stunning to put on but they're also extravagant to look at.
Something popular lately is taking pictures of the dress, bouquet, veil, and details.
Because you'll get a lot of shots of the dress on your wedding day, you might love to have some photos with these alone.
Shots of the wedding planning process
Another great addition to your wedding album could be shots of you making your wedding plans.
Also, have shots with you and others at your wedding venue talking about the decorations.
Whatever scenario you choose, these photos bring a sense of uniqueness to the photo album.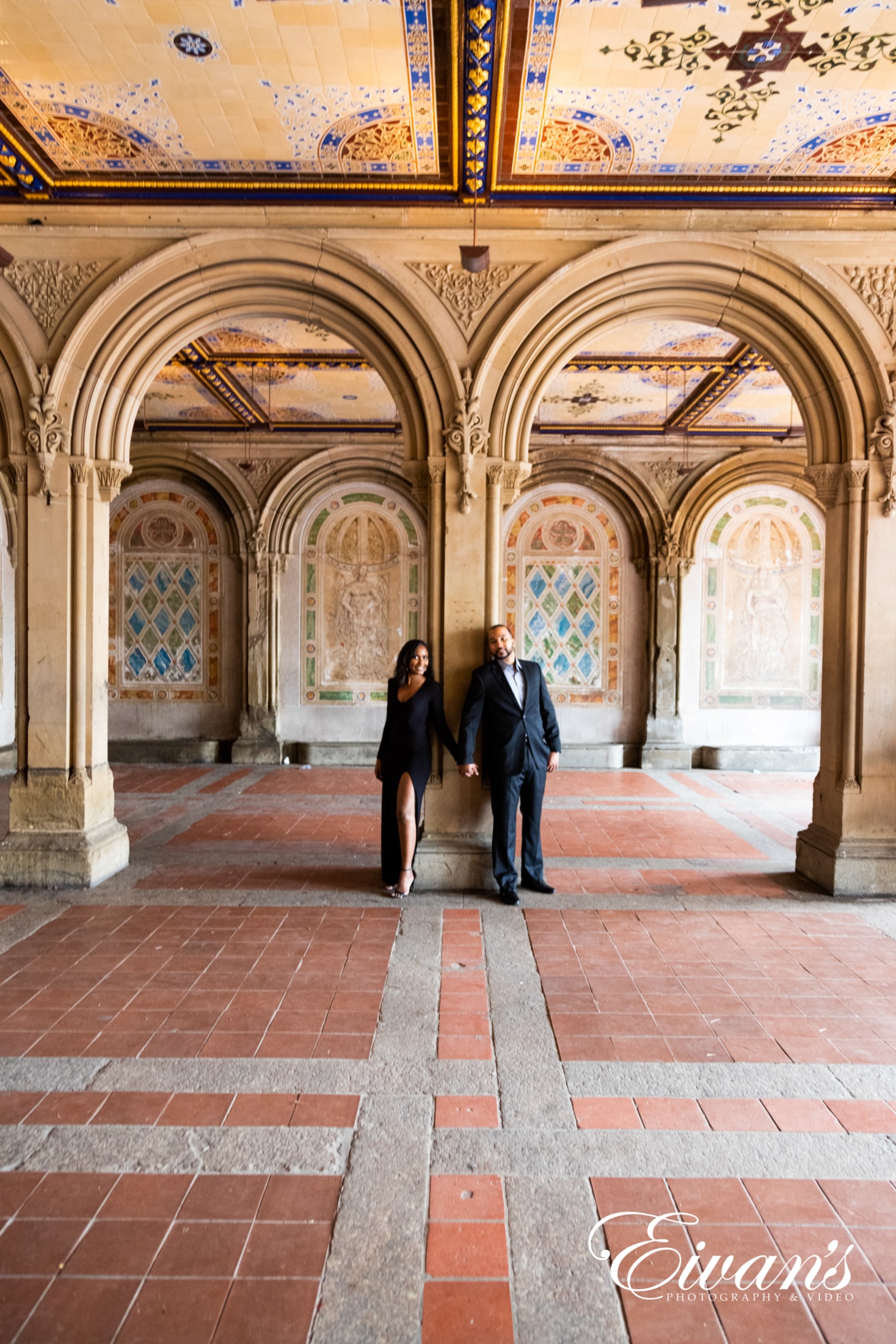 Shots to take on the Wedding Day
Next on the photo checklist of what photos to take are the ones on your wedding day. The number of items to shoot on this list will certainly be more than the pre-wedding ones. Because this is your wedding day, this is the most important list to plan ahead of time.
That way, your photographer can be ready to not miss out on any important moments. In fact, this is precisely why it's vital that you hire a professional to fulfill the photography responsibilities. Having an expert by your side will definitely bring you comfort and reassurance that all will go smoothly on your big day.
Shots of getting ready for the wedding ceremony
When you plan with your photographer, make sure that they come very early in the morning of your wedding day. That way, they can take beautiful candid shots of you and your bridesmaids getting ready for the ceremony.
You can have shots with everyone, including the maid of honor and mother of the bride, in your robes or have some cute angled shots while getting your makeups done. There are many photos to take leading up to your wedding ceremony, so you won't regret having plenty of photos for your bride photo gallery.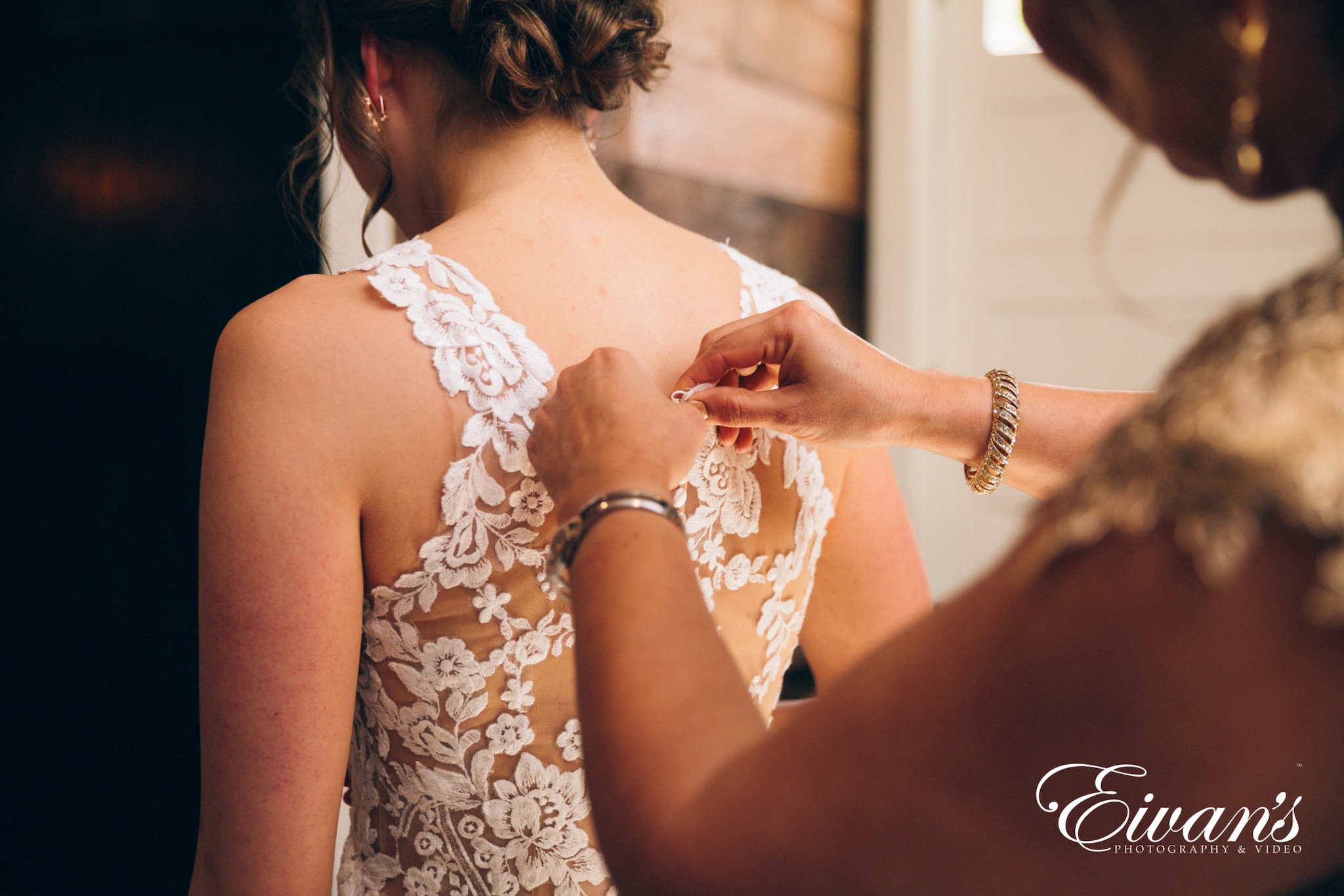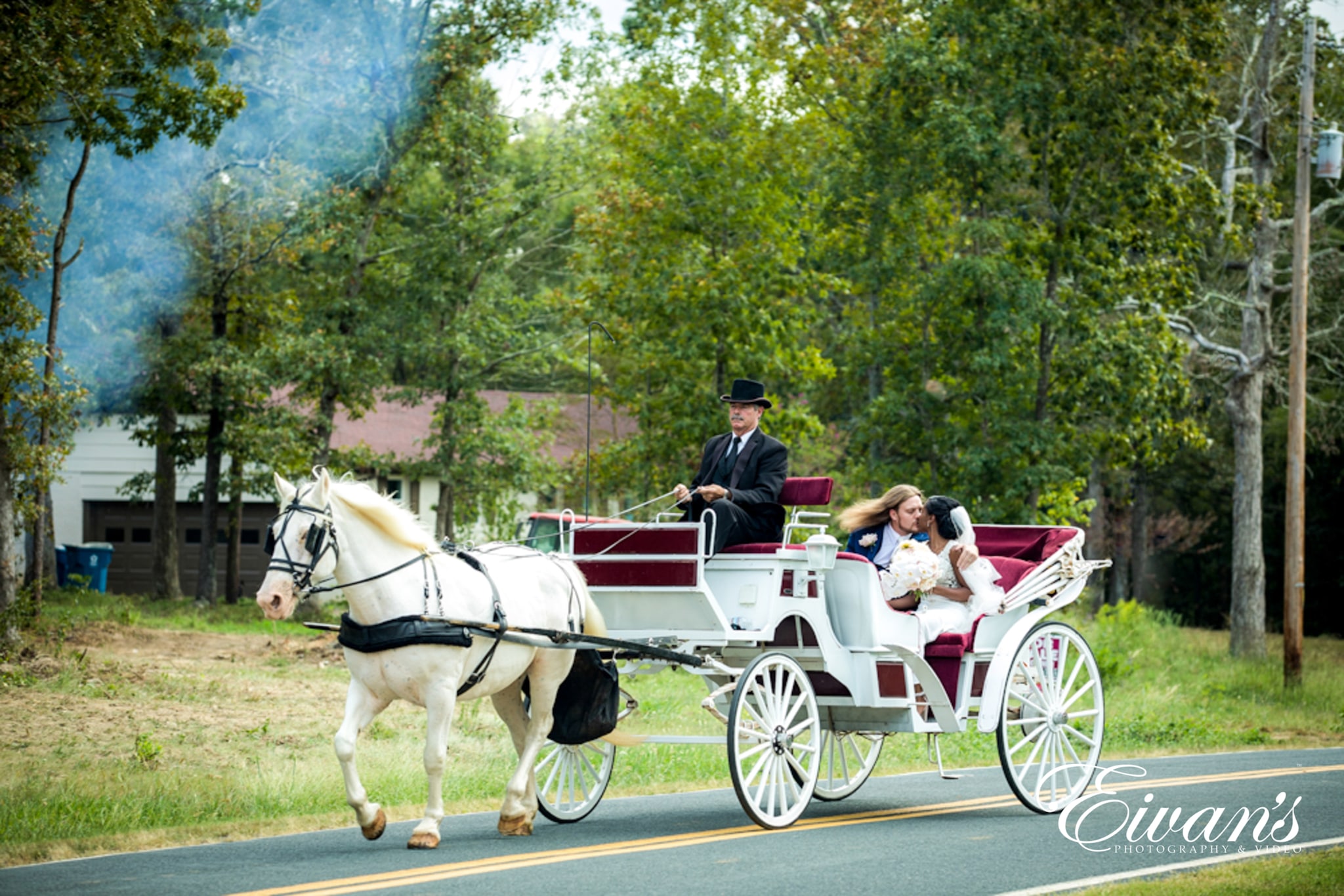 Shots of the trip to the wedding venue
Now that everyone is dressed and looking fabulous for the ceremony, it's time to take some amazing shots of the brides. Bridal portraits are commonly done during this stage if not done in advance.
But you can do a lot of things when everyone is dressed, so talk with your photographer about where to take the shots. For example, you can have shots of all your bridesmaids together on a lobby sofa or you can have solo bride pictures with your wedding gown while making grand entrances.
To make the most of this moment before the wedding ceremony begins, you and your photographer should know the ceremony site well, such as good sights on the way or nice spots at the site that will look good in photos.
Shots of the wedding ceremony
The final main scene that you want your photographer to take is your very special ceremony. For this stage, you need to plan ahead of time because the photographer will have to do all the work without your direction.
It's important that you let them know exactly what you want so that they can come prepared and be ready for those moments.
Some examples of these moments could be a shot of the groom, ring bearer, the flower girl, and the rest of your family and friends entering the chapel, the precious ring giving and sealing kiss, and, of course, you walking down the aisle.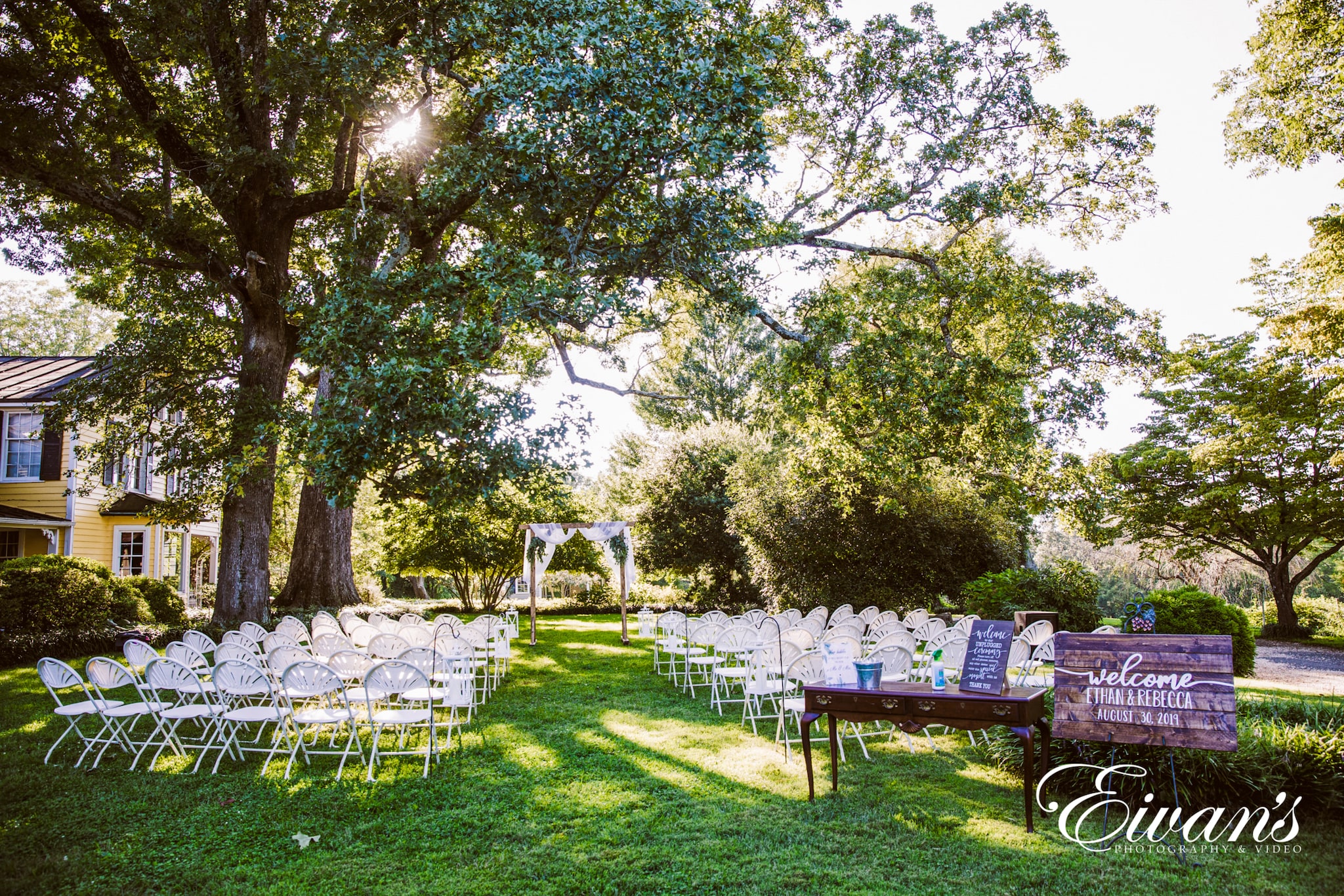 Shots to take after the Wedding Ceremony
For many couples, this is the phase where things can start to get real simple and a little more relaxing. The majority of the shots will come from the reception venue.
This will also be part of your wedding album that will contain more informal photos.
Although you'll be celebrating, make sure you've planned wedding traditional moments to capture
.
Shots of leaving the wedding venue
Even though the ceremony has ended, you will still have some time to take more family photos.
You will want to make use of the chapel background by taking pictures with your family and friends. This is also another great moment to take group photos.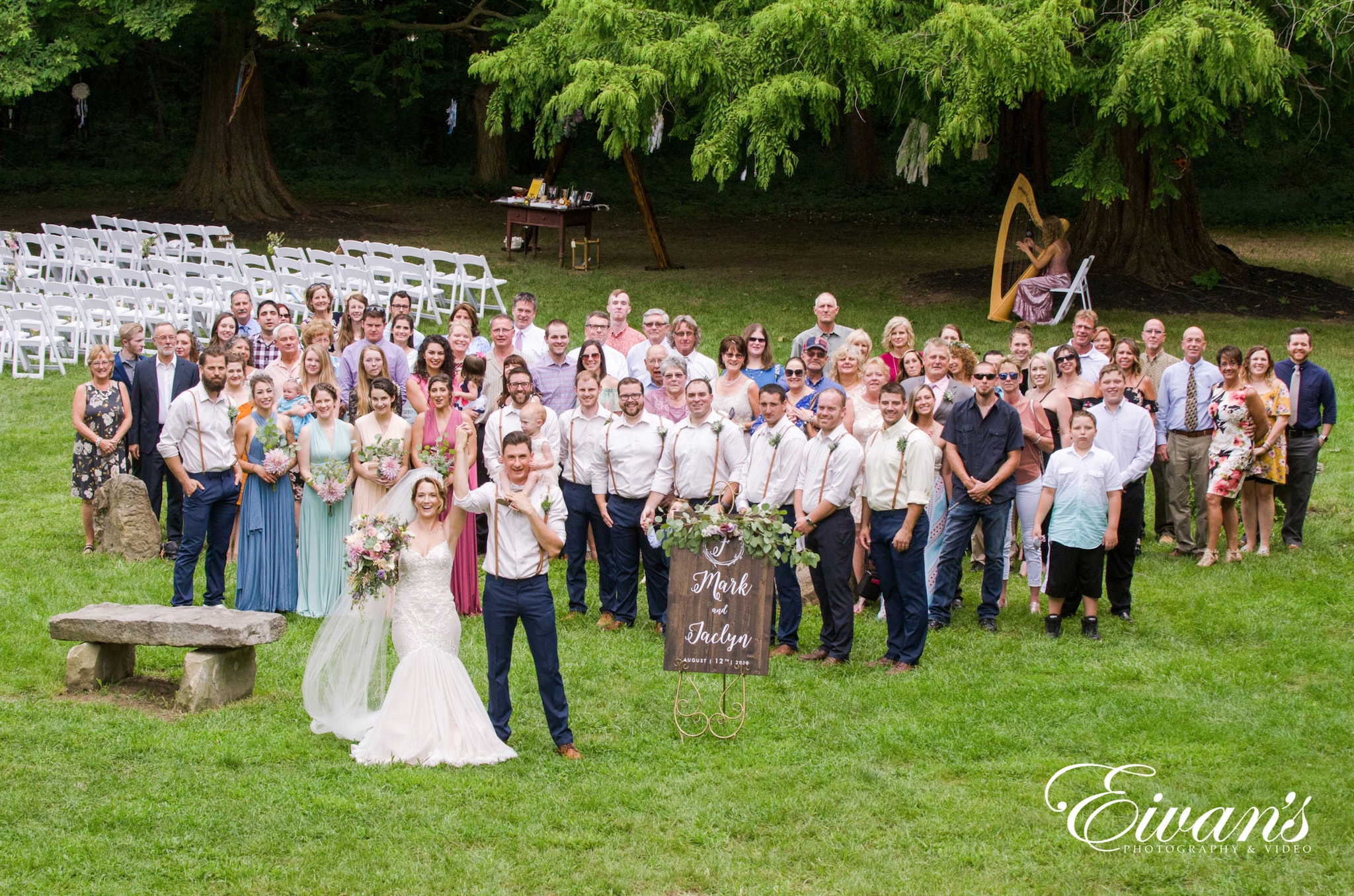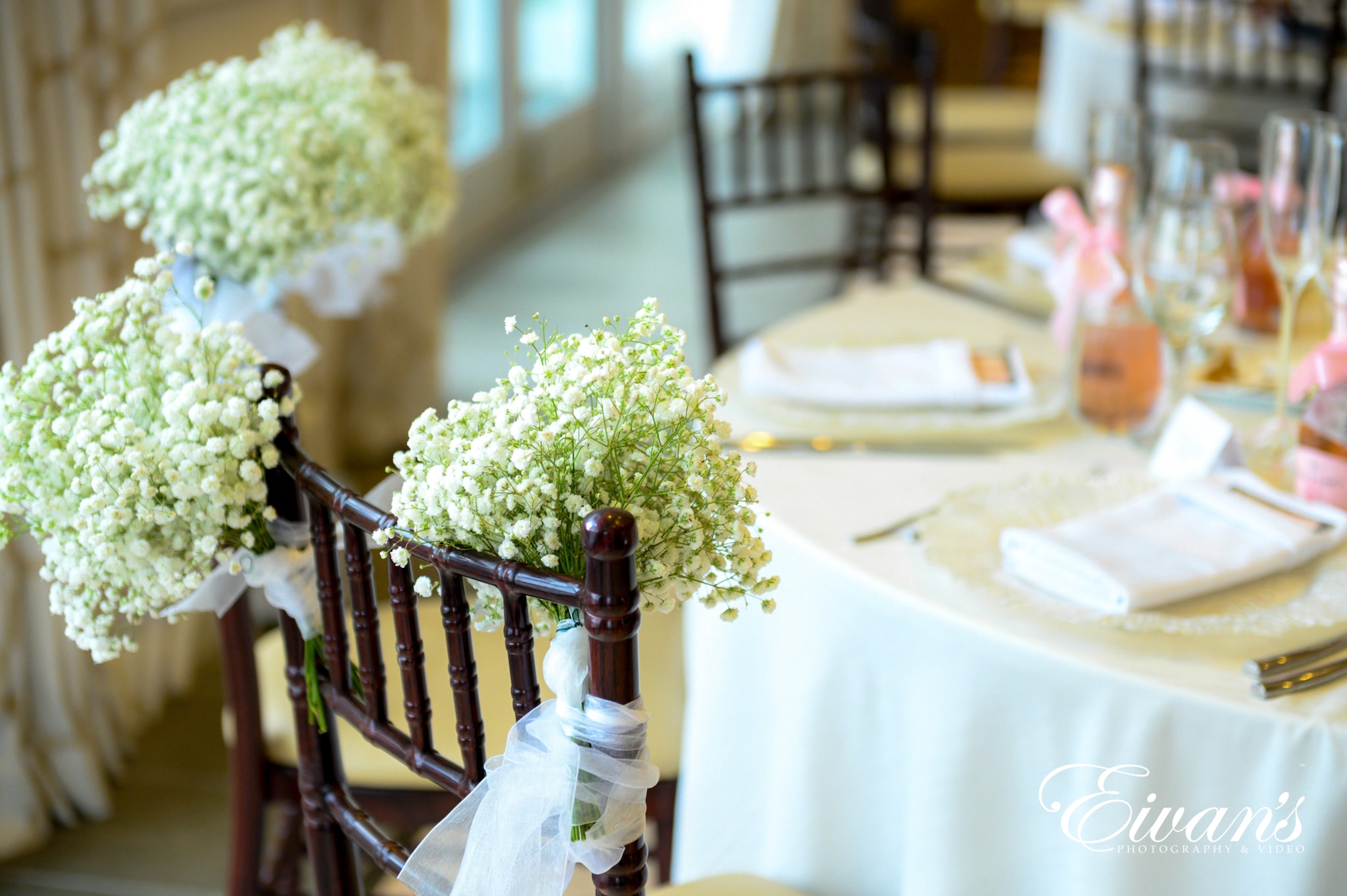 Shots at the reception venue
Before leaving the venue, talk with your photographer if there are any more shots that you would want.
Unpredictability or spontaneous moments can sometimes create the most exciting shots. At the reception, there are many things that your photography can take photos off.
Last but not least, you surely want to include photos of your esteemed guest in your wedding album. After all, they make half of your wedding event, literally speaking.
This might be the time that your photographer is free to roam the reception room and halls taking photos of the guest book, everyone eating meals, conversing with one another, reaction shots, or even kids playing with each other.
Amidst all the joys and laughter, remember to have your photographer capture detail shots of those special traditional wedding reception moments, such as cutting the wedding cake, the prepared speakers, the father-daughter dance, and the newlywed romantic dance.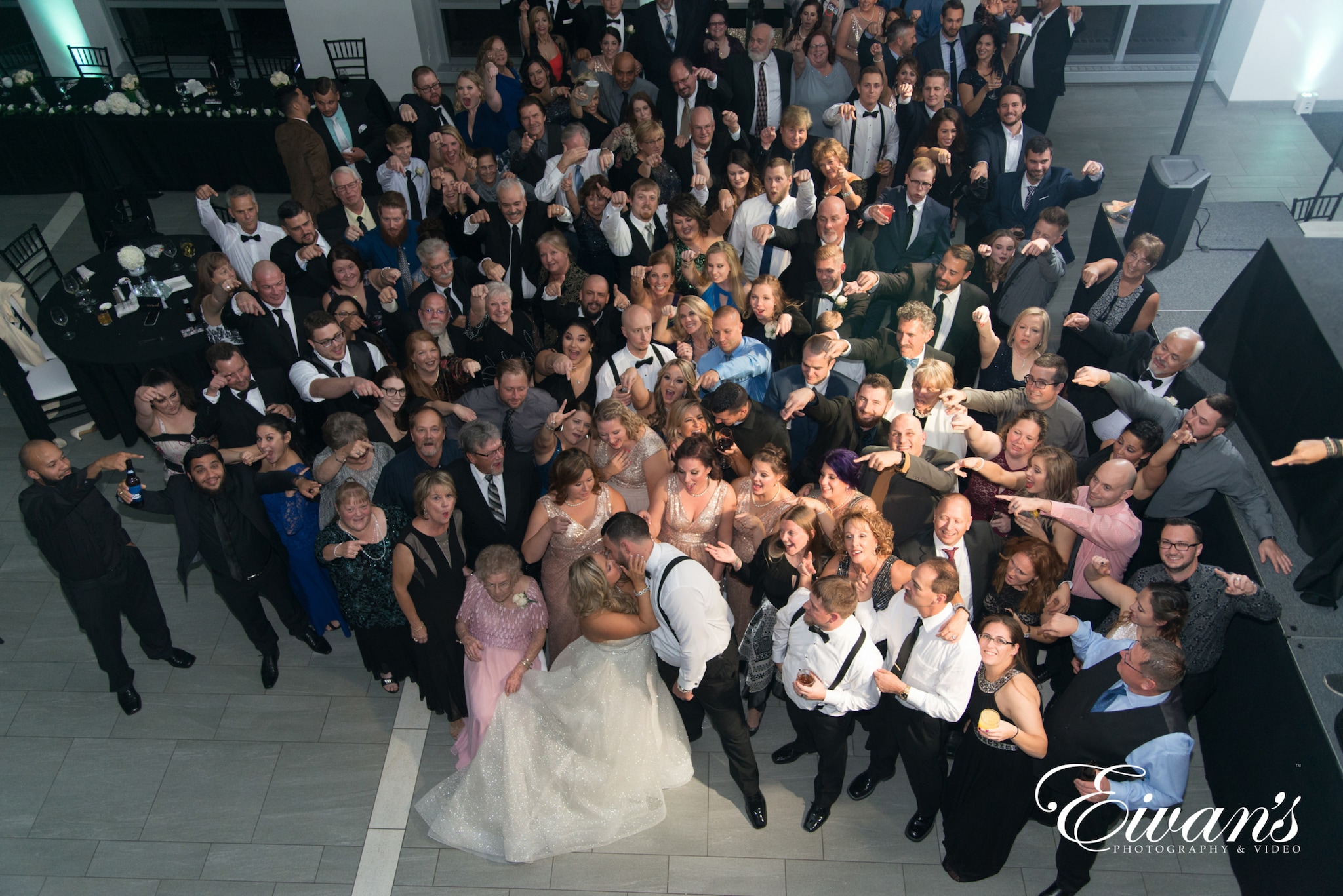 Advice for Your Wedding Photo Shot List
Pick the right professional photographers
As you figured, the greatest advice we could give to have the best wedding photography checklist is to pick the right photographer
. You would want the one who already has experience. When you do, you'll be half-way done with your plans as they already know what to do.
Schedule
many
photography planning times
Whenever you have a thought, photographers actually appreciate hearing them. So, it would be wise to not only have an initial planning schedule but to set up many meeting times afterward. This will give you time to keep discussing important photography matters.
Don't micromanage and exercise trust
We want every bride to be as calm as possible, which is why it pays to pick the right people. But as you trust in your hired professionals, your day will run much smoother. As a bonus, you will better enjoy your special wedding moments with your loved ones. The last thing that you want to happen at your wedding is to worry about everything.
This article on an essential wedding photography shot list for brides-to-be will help you know the important things to plan with your photographer
. As you use this guide, you will begin to have a vision of what you want in your very own wedding photo album.