Erika & Mitchell's Traditional Country Club Wedding in Minneapolis, MI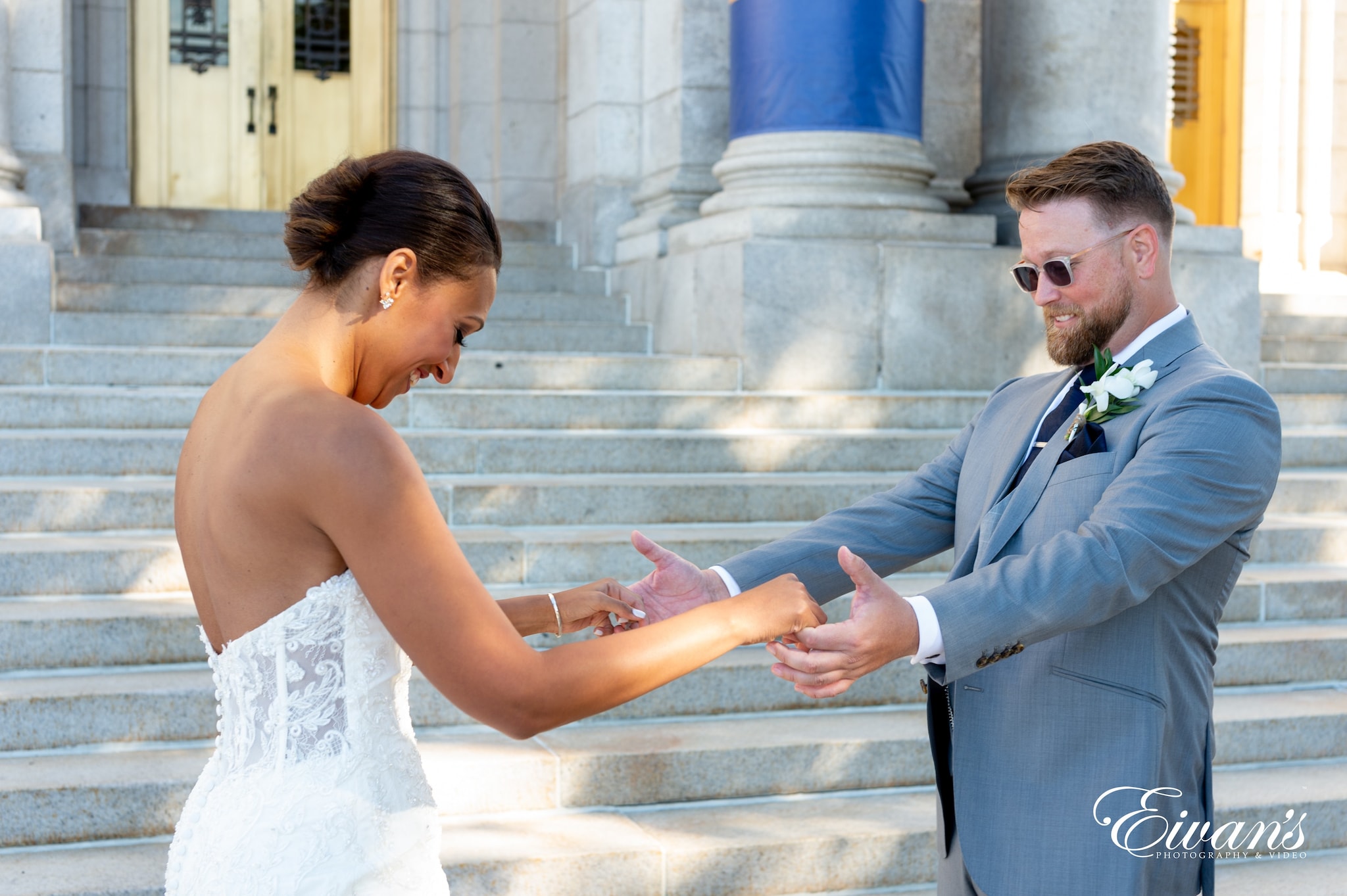 Our Minneapolis Wedding: September 28, 2019

Ceremony: Basilica of St. Mary
Reception Location: Minnesota Valley Country Club
Service Type: Minneapolis Wedding Photography & Videography
Erika and Mitchell imagined their dream wedding. The first stop would of course be church for a traditional ceremony then off to their romantic country club reception. While they had pictured an amazing day, budget was a very important element to keep in mind.

Bridesmaids: 4 / Groomsmen: 4 / Guests: 200 / Ceremony Time: 12:00 PM / Reception Time: 4:00 PM
After months of research and careful consideration, Erika and Mitchell were able to plan the beautiful late summer wedding they would not soon forget. After speaking with our wedding specialist, Erika & Mitchell knew they had found the perfect wedding. Not only did they feel they had a confident understanding of what was included in their package but it was also within budget. Hosting your dream wedding does not mean you have to spend a fortune. With time, resourceful planning and extensive research, Erika & Mitchell found that they did not have to sacrifice beauty for budget. When they chose Eivan's they were provided wedding planning tools that allowed them to choose the exact images they wanted captured. While their day was traditional, their post ceremony portraits were anything but. When working with the courteous and professional staff at Eivan's we have your wants and needs mind. We will allow you to choose exactly what's captured (and more). Unlimited capture and unlimited edits is now a luxury anyone can afford. From the classic and embellished, gothic revival, Basilica of St. Mary to the modern and elegant Minnesota Valley Country Club, Erika & Mitchell hosted a stunning end of summer wedding. All of their research and preparation paid off. When they received their photos and videos three weeks after their wedding, they had this to say,As we started planning our wedding we knew that our photos were the one thing we were going to have forever but we didn't want to break the bank. After much research we decided to go with Eivan's and we are so glad that we did…They made the drive out from Chicago to Minneapolis to shoot our wedding. They were punctual and every professional. They listened to everything that my husband and I said and captured us as a couple and not just the typical wedding photos. Best of all we got our photos and videos within a month!! We have 1500 pictures to choose from and they are all amazing! We couldn't have asked for a better team to work with!!