Ashley & Joey's Intimate Post-Valentine's Day Wedding in Seattle, WA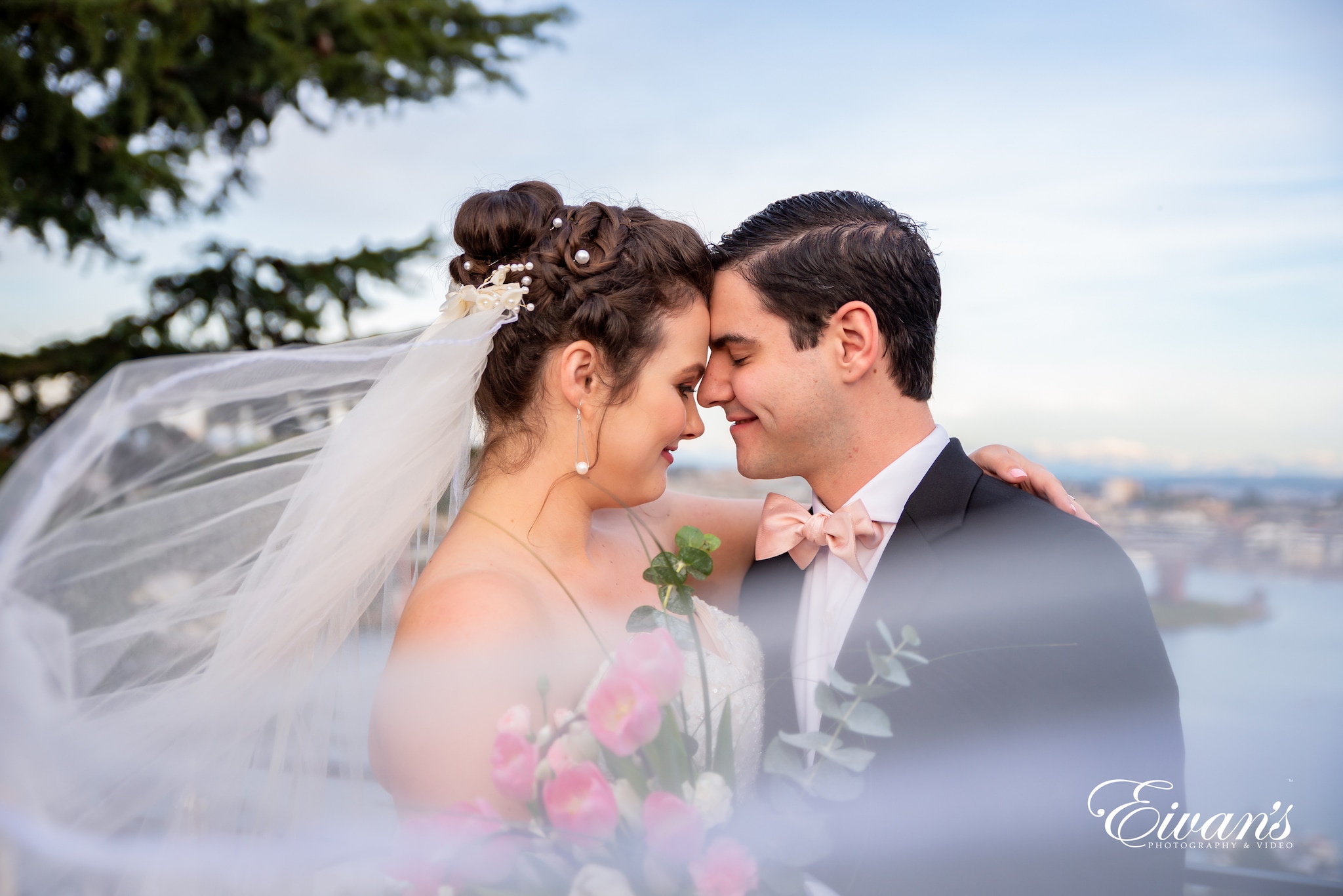 Our Seattle Wedding: February 21st, 2020

Ceremony: Penthouse of Canlis
Reception Location: Penthouse of Canlis
Service Type: Seattle Wedding Photography & Videography
Ashley & Joey planned their intimate post valentine's day wedding at the remarkable penthouse of Canlis. High on a hill, they said "I do" overlooking the Seattle cityscape, Lake Union, and the Cascade Mountains. Like every couple, Ashley and Joey had carefully planned this day for many months and could not be happier with the results.

Bridesmaids: 4 / Groomsmen: 4 / Guests: 45 / Ceremony Time: 6:15 PM / Reception Time: 7:00 PM
Since they planned to have both their ceremony and reception at Canlis, they were able to maximize their time and take all the images on their shot list without any rush. Worry about the result can make us all a little camera shy, but our award winning staff ensured a seamless and comfortable experience. Getting married in the off season has many benefits. While the weather can be a gamble, availability and rates allow couples to make all their own choices for the day within budget and without having to make sacrifices. Just as in-season brides do, off season brides must do their research. Being that a wedding is something we usually do big once, it is important to know what you are getting and the real total cost. Our wedding specialist was able to provide out the Our wedding specialist was able to provide out the door pricing for service the same day as Ashley's consultation. She was even able to see the work of each photographer for no cost or obligation. Their modern and elegant wedding began with a first look photo shoot at their venue. Ashley and Joey were even lucky enough to take outdoor pictures. Without having to hurry, their photographer was able to capture their quiet moment together before becoming man and wife. With bridal and family portraits out of the way, the evening festivities began. The winter light faded as Ashley and Joey said, "I do". At the end of it all their hard work and preparation paid off. Their photographs turned out lovely and Ashley was very satisfied with the results. She had this to say about her experience, "Eivan's was incredible and made everything about the process of wedding photos easy and enjoyable. I would definitely recommend working with them! The photos turned out better than we could have imagined.