$300 COUPON WHEN YOU CHECK YOUR DATE AVAILABILITY
Seattle Wedding Photographers
You could spend hours searching for reliable photographers in Seattle for your wedding day. When you choose us, however, the process is a lot more convenient. Once we best understand your needs, preferences, and styles, we guarantee a photographer who knows how to capture everything that you want.
No matter what you need for your wedding festivities, we ensure the smoothest day possible with friendly advice and the ideal photojournalist each time. We will work side by side with you in planning perfect wedding photography from beginning to end.
At Eivan's Photo Inc., your wedding day is our day of work. It is our lifeblood, so you can rely on us to make sure that you will have a positive experience once we are done. When we match you up with Seattle wedding photographers, it most definitely will be someone we deemed suitable to what you are looking for and will certainly uphold our consistently high reputation. Our goal is specializing in capturing topnotch wedding photos for your big day.
Eivan's Photo Inc. is your perfect pairing service, helping you hire the best Seattle wedding photographer for your ceremony. Unlike other preparation service providers, we do more than check for availability.
We offer simple online solutions for more wedding day concerns. From displaying previous events that we've paired blushing brides with the ideal photojournalist to an online bride style quiz, no one else makes your special day perfect the way we do.
No matter what you need for your wedding festivities, our wedding photography company will ensure the smoothest day possible with friendly advice and the ideal photojournalist each time. We will work side by side with you in planning a perfect wedding from beginning to end.
Besides the smiles, laughter, and cries of the bride, groom, families, and friends, wedding photographers are tasked to capture the beauty of the special moment that makes it stand out from the rest. Let our wedding photographers in Seattle
do that for you. Once we find you the right storyteller, you can relax and let them tell your story in a way that will keep it alive for years to come.
Our specialty is not only capturing your moments and immortalizing them. we are versed in the art of disappearing. Surely, you don't want someone walking around the ceremony or the reception, or obstructing your guests.
It often happens with other photographers because they haven't yet mastered this unique skill. But our photographers and videographers do. Our professional photographers and videographers know how to disappear among your guests, which is how we get the best shots.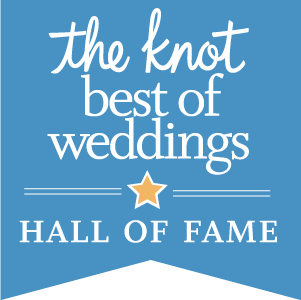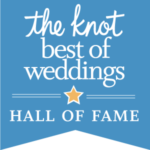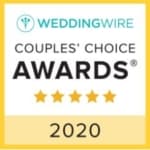 I haven't received my pictures or video yet because of my wedding just past. However, we had our engagement session with them and the pictures turned out amazing. Our photographer was amazing. He has a good sense of humor and he does an amazing job. The price was great! 
They work with what you want! They have packages that are actually affordable and the contract with photographers and videographers across the Nation to be more at the convenience of couples. You even get to pick your top three favorite photographers. The photos come back rather quickly as well. 
Our photographer was very thoughtful and was always making sure that we were getting the pictures we would like without overwhelming us. We made sure everything went smoothly. Highly recommend using Eivan's.
If you are curious to see some wedding photographers in Seattle, then why not check out our portfolio page for inspiration and evidence of our work. One thing that often keeps couples in doubt whether hiring a photographer is a good idea or not is the cost. Fortunately, Eivan offers affordable wedding photography in Seattle. With our best value payment plans, you are sure not to worry that you won't have beautiful wedding portraits to remember this special celebration.
Eivan's Photo Inc. has helped more frantic brides plan their wedding day more than anyone else. After all, we have been doing this for over 30 years and we are still going just as strong as when we first started! So, don't hesitate to contact us today and let us be your friend in helping you find your perfect photojournalist.