5 Beautiful First Look Wedding Ideas
By Eivan's Photo & Video Editors
First look wedding ideas are now a must-have if you want a wedding that completely commemorates this wonderful celebration.
It is entirely up to you to give this idea a go, but we highly recommend you do. You see, these snapshots are a beautiful way to begin your married life. If you're on board, we'll introduce you to 5 beautiful first look wedding ideas as inspirations.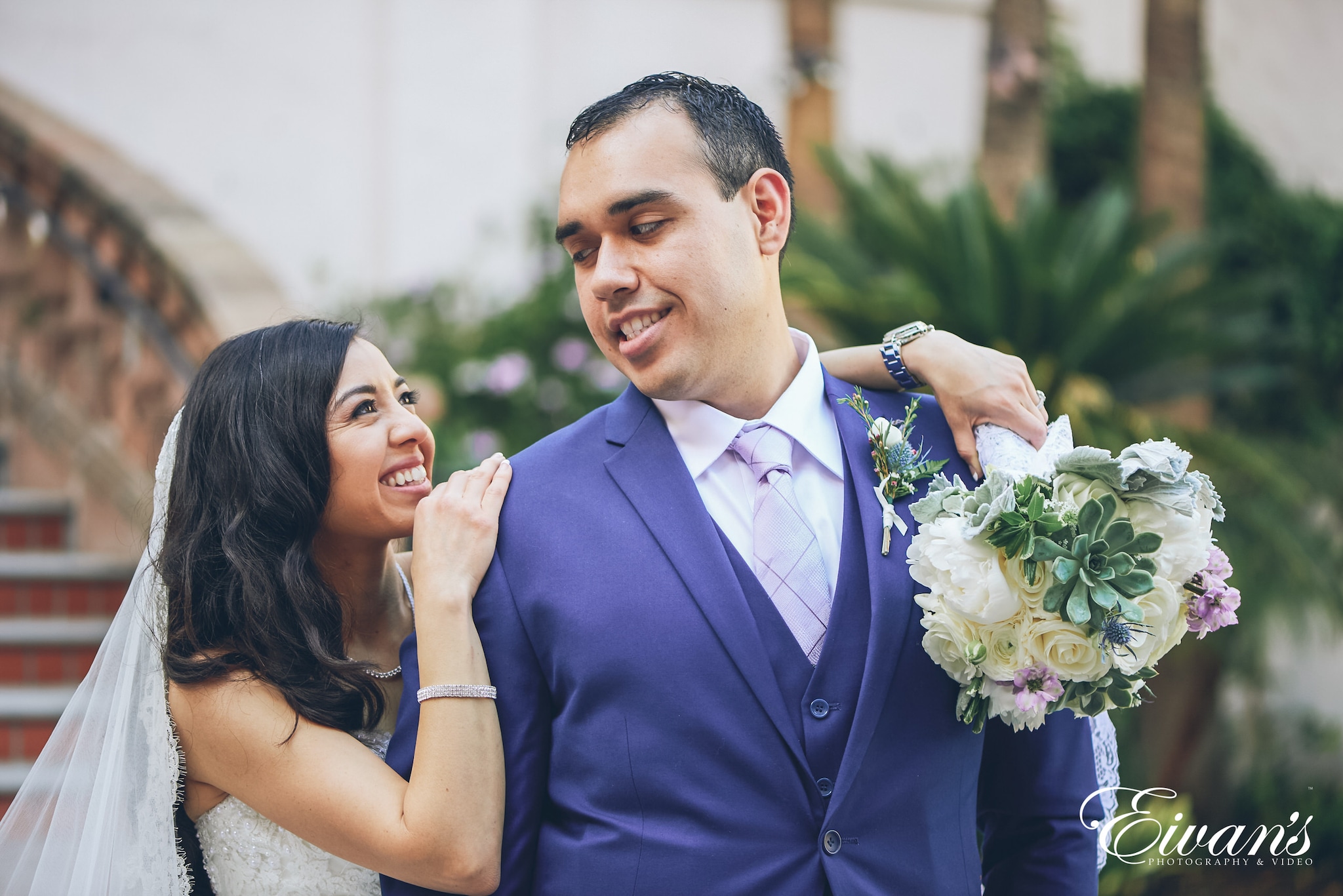 What is a First Look?
But before we share that information with you, perhaps you want to know more about why a first look photo and video is popular with modern couples. Let us tell you what a first look is and why many couples today include it in their wedding ceremony.
The first look at the wedding is the first time that the couple plans to see each other. It is a special moment they share in a more private, more intimate setting than when they see each other at the altar. As you know by now, a first look is not part of the usual wedding ceremony as tradition dictates that the couple must not see each other before the wedding.
Today, however, more and more couples like to have a first look photo and video instead of waiting until the ceremony to see each other. As wedding photographers who have captured the special moments of countless couples, we saw the appeal of a first look. We saw why it's becoming more and more popular given that it makes the wedding a lot smoother somehow.
So, we will show you what makes a first look photo session an excellent idea for your wedding. With a first look moment, you can experience a new tradition that results in emotional and tear-jerking photos. On that note, below are some reasons that might convince you to follow this idea.
It Calms You When You're Too Nervous
It's understandable to feel nervous during your wedding. But it is especially nerve-wracking for types of people who don't like to be the center of attention. If you or your partner is someone who gets anxious quickly, then a first look photo or video might be an excellent idea for you. A wedding can be stressful, but with a first look, you can feel at ease with your partner's presence.
There are a lot of unseen moments and feelings that happen before a wedding that we often miss. There's nervousness, excitement, happiness, anxiety, and many other overflowing emotions. We see them on the faces of the couple, their family, and friends. It would be a shame not to capture these amazing moments that show what a beautiful day it is for you.
We're not saying your wedding day will be a disaster, but things don't always go the way we want it no matter how much preparation we do. Many things can go wrong – bad weather, traffic jams, your guests running late, etc., which could ruin your wedding day. By doing a first look, you won't have regrets or feel wholly disappointed because you know that you at least have beautiful photos and videos as a back-up.
More Pictures of Your Wedding Day
Speaking of photos, that itself is a great reason why first look at videos and pictures are so popular today. We've never heard of a couple who doesn't want more photos of their wedding day. If you start snapping pics and taking videos of this special day way before the ceremony begins, then you have more opportunities for great pictures.
Our 5 First Look Ideas
These reasons are only a few of the reasons why many couples include a first look at their wedding. How about you? Will you be doing a wedding first look too? If your answer is YES, then we are here to give 5 first look wedding ideas for you to try.
As we said before, there are many unseen moments before a wedding that would be a shame if they weren't captured. That makes it a sweet first look idea to let our photographers snap the beautiful, emotional moments behind the closed doors.
While the bride, the groom, and the entourage are preparing, we're there to exalt those moments. You don't even have to meet with your partner with this idea. If you still want to preserve the tradition of meeting before the ceremony, we can instead take pictures as you prepare the walk down the aisle.
It's not only the metaphorical closed doors. We also find literal doors to be an excellent prop in taking your photos. You can hide behind closed doors for a big reveal while we are there to capture the excitement written on your face.
With these first look photos, they literally and symbolically show that you're entering a new chapter in your life. Or, if you want, we'll snap the surprised look on your partner's face when he or she first sees you walking from closed doors.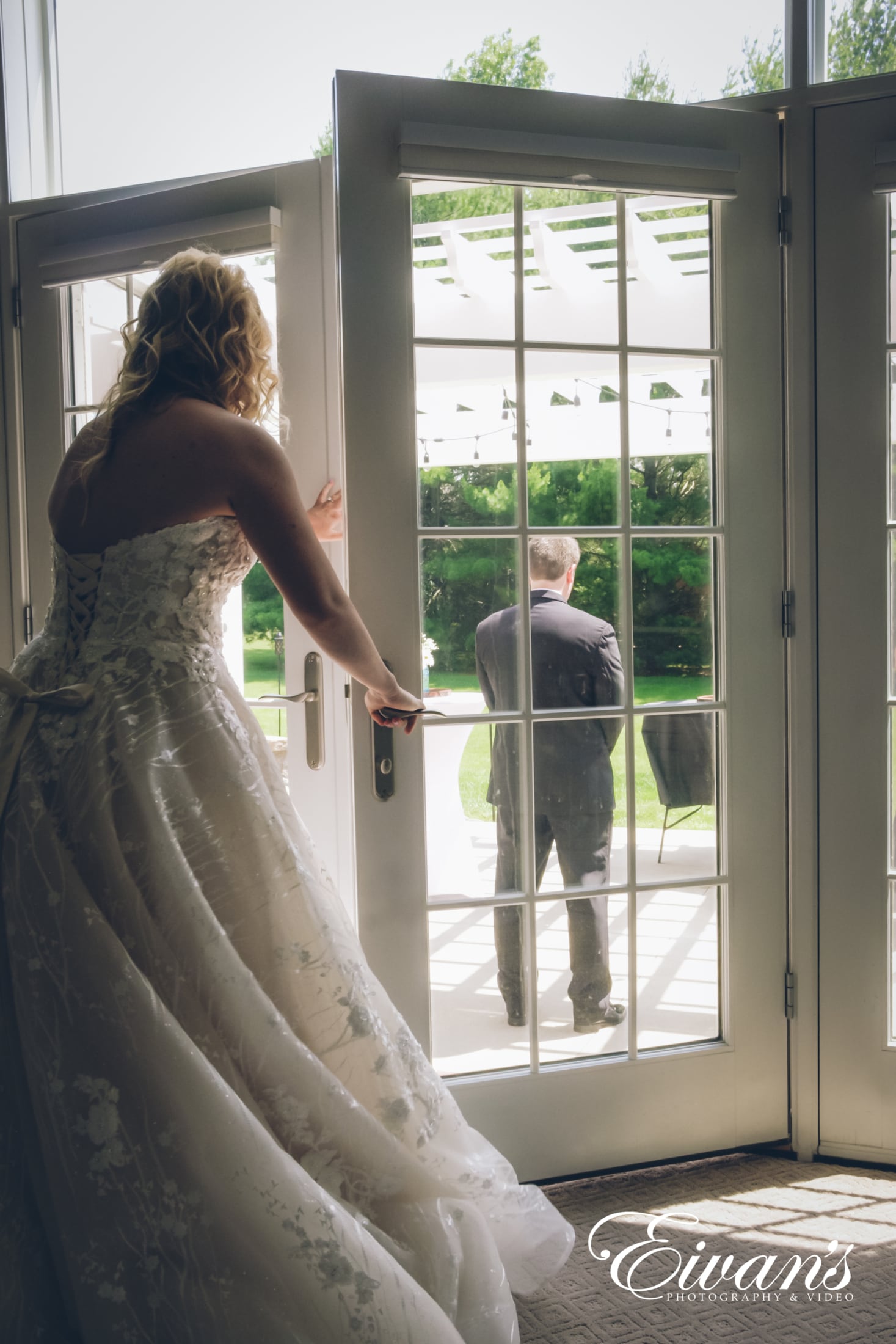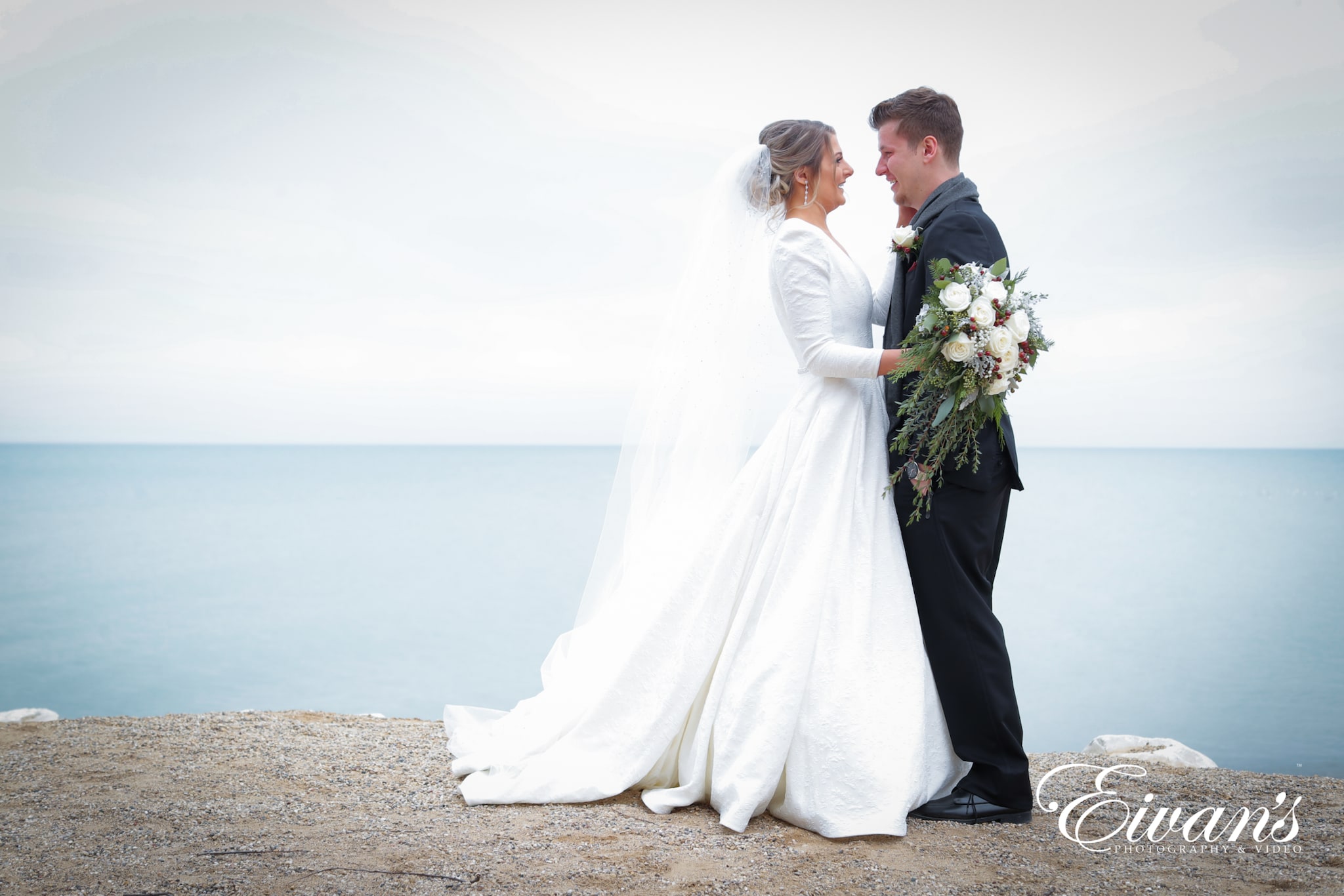 Weddings are full of tear-jerking moments. It is such an important day not only for the couple but for their family and friends as well. Everyone is undoubtedly over the moon with their emotions overflowing that they can't help but shed tears of joy, which is perfectly okay.
Those raw moments of pure emotion will enhance your first look photos. There's no reason why a wedding first look doesn't include moving images, right? So, let yourselves have a good cry with us, capturing your tears of joy to preserve them. Here are some crying moments during the wedding for a perfect first look:
A tearful moment when couples open their gifts to each other.

Families are crying for the new chapter of the life of the bride and groom.

Grooms with tears on their eyes after laying their eyes on their bride for the first time.

A father and daughter moment when both are overcome with emotions.

The bride and groom are having a sweet, tearful moment reading their vows to each other.

Both brides are shedding tears of joy to share and celebrate their wedding day with their favorite people.
Of course, emotional moments aren't the only ones perfect for a first look photo or video. You can have fun with your partner, as well as family and friends during your first look. As we have mentioned before, it is the perfect time to let loose the anxiety you feel. So, don't worry, and just be yourself.
Many couples' first look photo session involves laughter and smiles. They capture the love and happiness perfectly in the pictures and videos, which you can watch fondly years after the wedding. By just being yourself, feeling each other's love, and sharing it with all the people who came to be with you on your wedding day, you are sure to have the most adorable first look photo turnouts.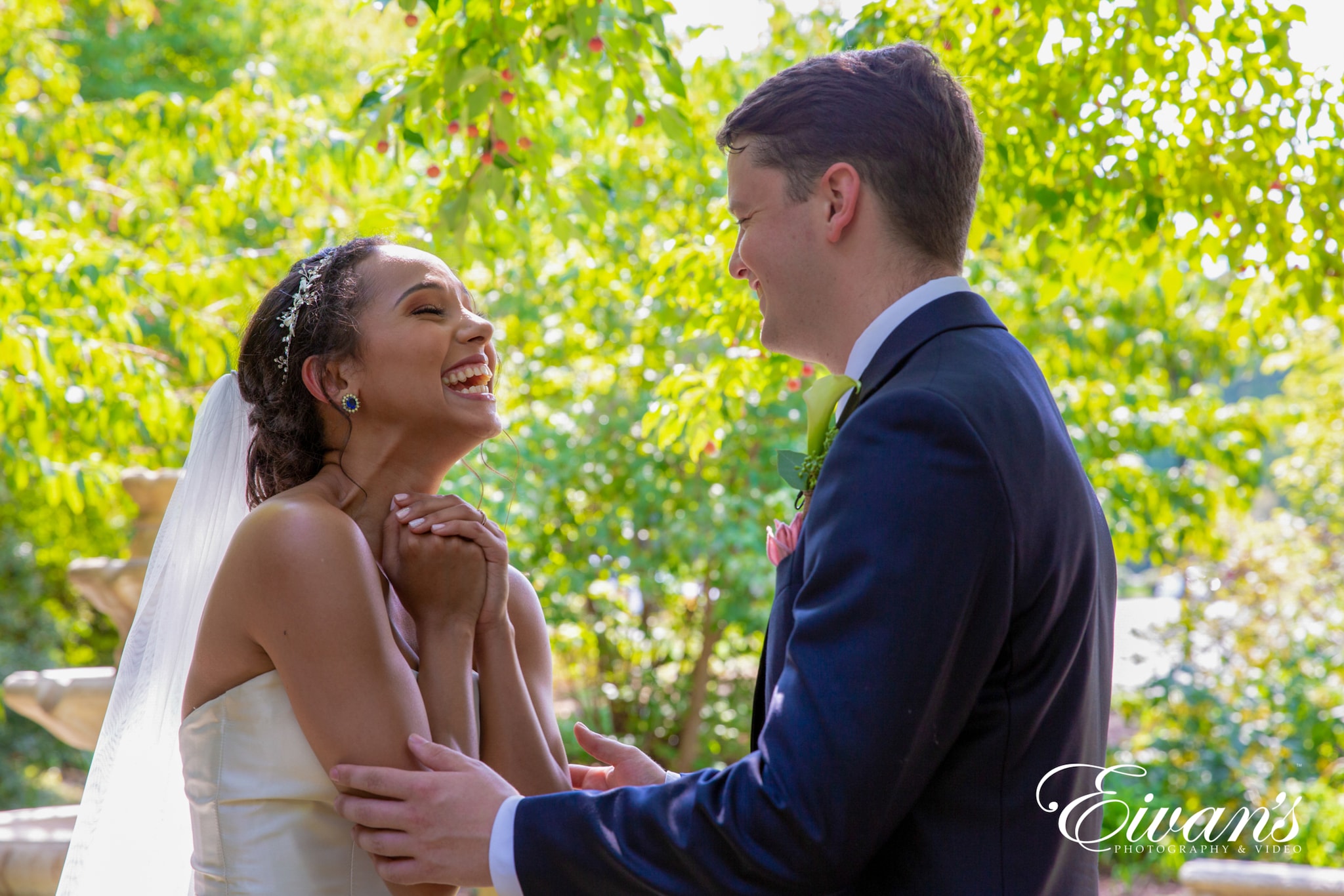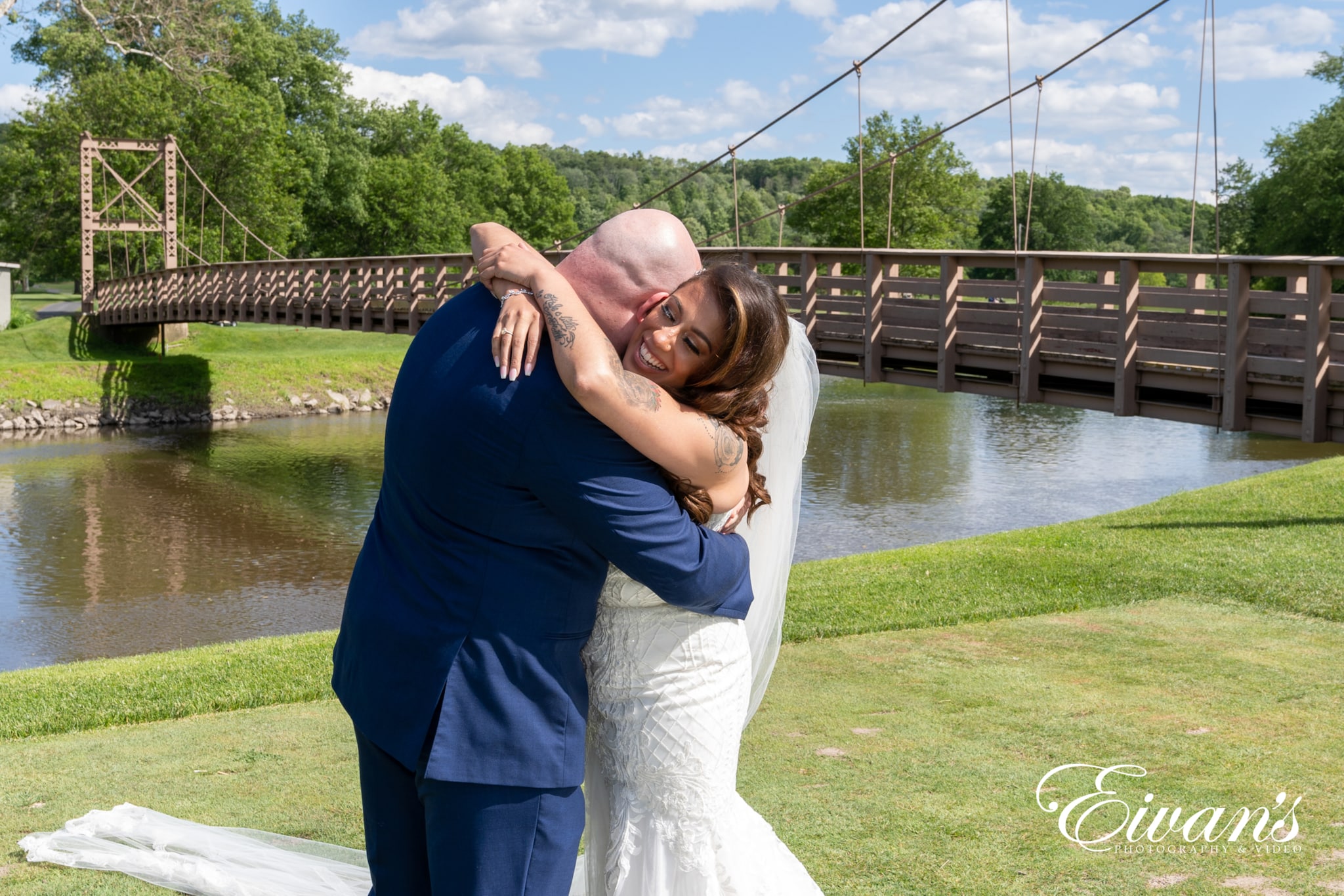 What can go wrong with a loving embrace for a first look wedding idea? If you are looking for a first look that is sure to look good in your wedding photo album, then being in the embrace of your partner is always the best. When the big moment finally comes, wrap your partner in your arms and let him or her know just how much you love them.
By sweet embrace, we don't just mean a hug between couples. We also expect a tight and meaningful embrace between mother and son, father and daughter, brother and sister, and friends who love you dearly. They are there to commemorate such a special day with you, and there's no way we can miss that for your first look photo.
If there's one scene in a wedding that makes a perfect emotional first look, that's the time the bride walks down the aisle. The first look wedding ideas  doesn't have to be the actual walk down the aisle moment. You can simulate it for the first look video and photos.
The difference is that in the first look, the moment is more private and beautifully intimate. It's something that you share only with family and close friends. That makes the first look extra special. It doesn't even have to follow the scene correctly. Sometimes, just the moment the bride walks through the door is more than magical.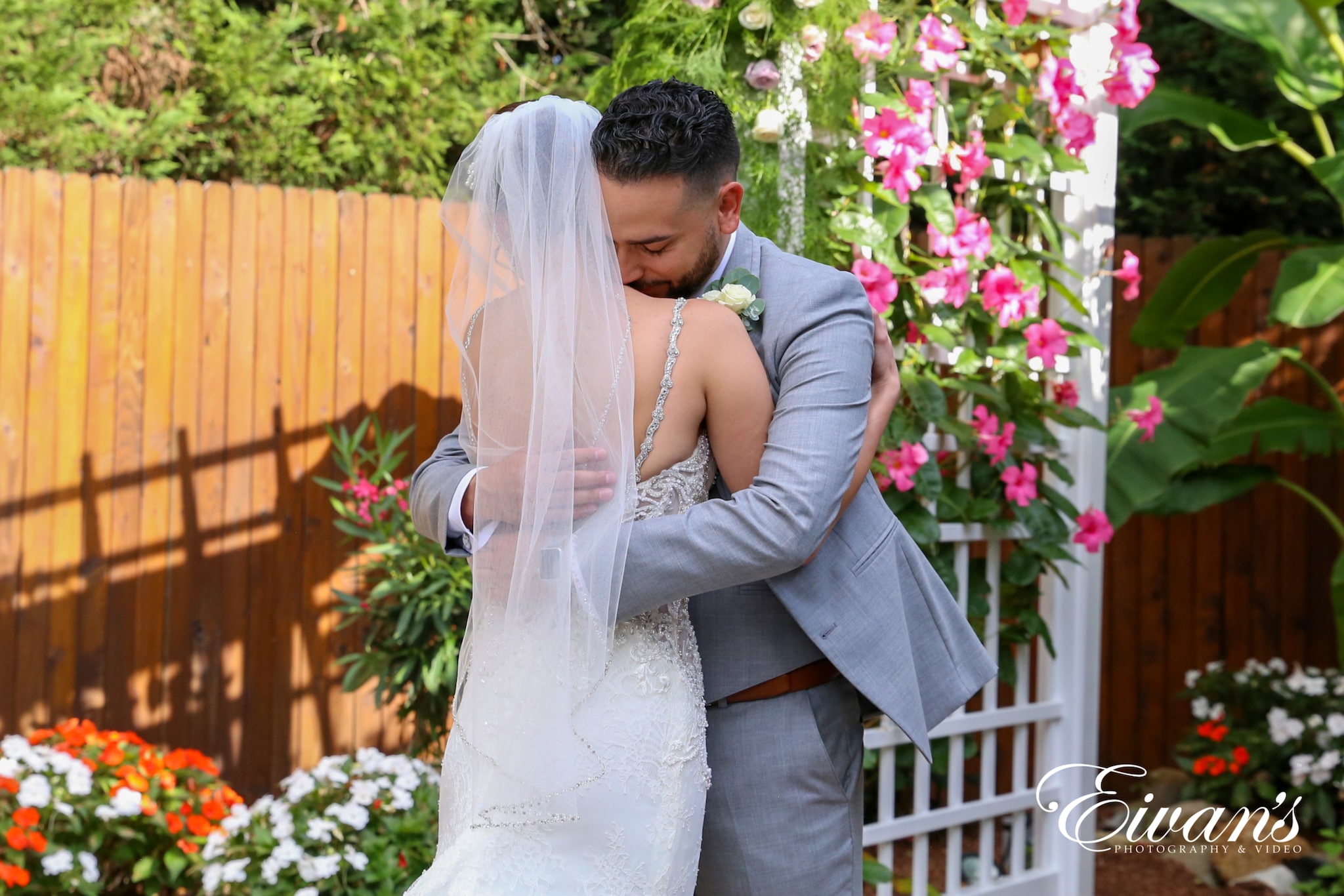 These are 5 beautiful first look wedding ideas you can try for when the day you finally tie the knot. These are all fantastic ideas that will preserve your moments and memories for years to come.
The good news is that you don't even have to choose only one plan. You can try two or more, combining them into a wedding first look photo session that will capture all the best and unseen moments of your big day.