$300 COUPON WHEN YOU CHECK YOUR DATE AVAILABILITY
Washington DC Wedding Photographers
For more than 30 years now, Eivan's Photo Inc. remains the expert choice in wedding photography pairing services. Whether you need an experienced photographer capturing the cherry blossoms in spring or a talented professional to create stunning pictures along the National Mall, we have the ideal Washington wedding photographer in mind for your wedding day needs.
If you're wondering why we're so bold in this statement, it is because all of our wedding photographers in Washington DC are not only experienced but also specialize in weddings. This is actually what makes them professionals in the wedding photography industry.
Furthermore, our photography team is also instructed to offer customized wedding ideas based on your specific needs. This is such a great service that helps us to assist any kind of bride or groom as we understand and respect that each individual or couple has specific needs and circumstances.
Right from the very beginning, we have gained an increased knowledge of the numerous options available for local Washington DC wedding photographers. So, if you're asking yourselves how you can know which photography company will get the best results for you, then look no further with Eivan's Photo Inc. One of the first things we do with our clients is to advise them to leave their photography search to us. As you sit back and relax with your friends and families, we use our personalized pairing process to make screening for a local wedding photographer in the Washington DC area straightforward and easy.
We work hard to make sure that we find you an ideal photojournalist through our several online tools, including an online style quiz, in-person or phone consolation, and image galleries of previous clients on their special day. All these services we offer for free just to help you find what you need. Of course, we go this far for every client because we know how special wedding photo shoots are. After all, wedding photography is our passion and career.
On the topic of image galleries, you can browse our portfolio page to gain some wedding inspiration and ideas or thoughts about what kind of wedding you'd like. If you have yet to make wedding plans, such as what style you want to have or the theme for the day, then we can help in this area too. All you need to do is simply use our many tools and services available and then we can get you started on the planning.
With Eivan's Photo Inc., you can trust that no one else has the number of experienced wedding videographer and photographers in the Washington area like we do. Even if you're unsure of which direction you would like to take your preparations, we can help guide you towards your ideal wedding goals. If what you have in mind seems like a dream, don't think that it's impossible because your every desire matters to us. You can guarantee that our team will somehow or someway put your vision into something tangible.
If you seem to be getting overwhelmed by all the finer details of your wedding ceremony plans, you can always rely on us as though we're a close friend. One of our customer goals is to always strive to find a variety of ways to inspire our clients, such as through our online galleries or blog posts. We certainly don't want you to become stuck on what to do or fall into a stumbling block during this very stressful and delicate time of your life. So, once you create an account with us and book your wedding photographer, we can get started as soon as possible on your personalized pairing process.
Thanks to the support of our many clients, we have proof of what our photography team is capable of from our highly rated reviews and exciting testimonials. As much as clients appreciate our work, we are just as appreciative of their satisfaction. Another great example of satisfaction from our customers and why we receive great reviews and positive feedback is our ability to offer affordable wedding photography in Washington DC.
Besides our free services, such as the free consultation and online tools, we can cater to any budget needs. We love being totally transparent with what we offer and in turn love it when our clients share with us any pricing concerns that they may have. The last thing we want is more stress on your part and for your wedding to be delayed. So, you can check out our pricing range and packages for more details. You can rest assured that our quality of work will also not be affected.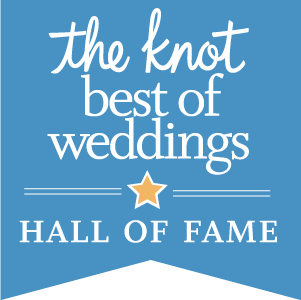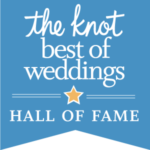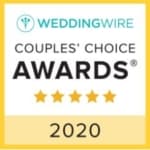 Our photographer was fantastic! He was energetic yet thoughtful about the poses we shot. My husband is not the best at taking a picture, he made him feel comfortable and the pictures turned out beautiful! Thank you so much! 
Definitely recommend! As a note–this is a national company, and when you sign your contract you'll fill out a survey with what kind of pictures you want to have taken and will be paired with a photographer. Our assigned photographer did a fabulous job at making my husband and I feel at ease during the entire day. She also did an amazing job at taking some really neat shots that we wouldn't have thought of (we got married in a modern art gallery…we're blown away by the creativity of some of the pictures she took!). We haven't received the final pictures yet, but the proofs came back to us within about a week. The proofs are absolutely beautiful, and we couldn't be happier with our experience! Thank you for capturing our special day! 
Our videographer was great! She arrived early, she did great work and kept great communication before and through the wedding. She asked me if I or my husband had any special requests and also came up with great ideas that we did not think of prior. 
As a company that cares professional wedding photography and is passionate about what our clients think, we can definitely be there when you're getting married. The experienced pairing experts and planning tools at Eivan's Photo Inc. will give you the assistance you need in making your special occasion less stressful. You can rest assured that our well-informed and talented photographers will be ready to be by your side all the way through your wedding day plans from start to finish.