$300 COUPON WHEN YOU CHECK YOUR DATE AVAILABILITY
St. Louis Wedding Photographers
When you need a friend in the wedding planning industry, Eivan's Photo Inc. remains a friendly and helpful solution each day. For more than 30 years, we have assisted countless couples throughout the nation in discovering their wedding vision with a local wedding photojournalistic style that achieve the best photo shoot possible.
Choosing us means never needing to search alone because we can show you availability dates for many photographers in the community of saint louis. We can even set up your in-person consultation or an interview over the phone to screen you shortlist further.
Through Eivan's pairing process, you can save yourself time and effort from searching the ideal St. Louis wedding photographer for your special day. We will connect you with a certified, professional photographer with the credentials and experience in creating the best wedding photos.
The first thing that makes Eivan's Photo Inc. stand out from the rest is how our St. Louis photographers know a wide array of styles and techniques for wedding photos. It means we have an expert who can create traditional, high fashion, vintage, photojournalistic, or any style of wedding photos.
Since this is a special day for you, no doubt you want it to be unique. You want your wedding to be memorable for you and for everyone who is there to celebrate with you. More importantly, you want photos that perfectly capture this moment in your life.
Our online style quiz will find which types of photos you prefer the most and then we connect you with local contractors who offer it. It's our goal to make sure our clients are always happy. That is why part of our service is to talk to them and to work side by side with them so that we can find out exactly what kind of wedding they have in mind.
Knowing your wedding ideas and thoughts helps us find the perfect wedding photographer in St. Louis who will make your dream wedding come true. Once we do, you and our expert can take the second step – refining the details of your wedding photography project.
In some cases, future brides and grooms who come to us still don't have a concrete idea of their wedding. If that is the case with you, then we recommend taking the quiz we mentioned before or visiting our portfolio page. The photos of our previous work might give you some inspiration to get thinking.
Your happiness is also our happiness. For that reason, we continue to do great work that led us to be known for quality wedding photography and reputable customer service.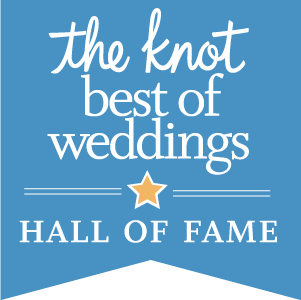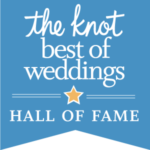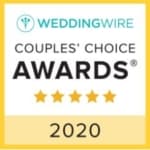 Our photographer and videographer were wonderful! They were awesome to work with and made sure that they captured exactly what we wanted! 
I just got married on September 14th. Photo and video are a huge deal for me so I had done a lot of research before deciding on someone. I absolutely LOVED working with Eivan's! I felt like family while working with all of the staff and felt like my voice was always heard if I needed to make some new arrangements or adjust things. I just got my photos from the wedding and they are absolutely stunning and I can't wait to display them everywhere! I had a really busy year leading up to the wedding because I had just started residency but Eivan's made it so easy to contact them and plan things out even though I was in St. Louis and they were in Chicago. Sam, the owner, was always available and so helpful with all the coordination it took to put everything together. I would wholeheartedly recommend them to any bride!! 
Best bang for your buck! We had 10 hours of photography AND videography (with full rights to raw images + 3 dvd's) all for about $2000. Our photographer did an outstanding job and understood my vision to a tee! And our videographer did an excellent job as well. They both captured every moment and every emotion – which is always something you look for in your pictures when remembering your most special day. 
St. Louis remains a relatively tight-knit community, making it the ideal place for many happy couples to host their wedding day festivities. Whether you prefer a traditional ceremony at Pine River Country Club or something traditional at the CSA Hall, your city has options despite its size.
However, whichever theme or type of wedding that you are currently planning, you will need to find a local St. Louis wedding photographer to help you capture each moment. When you stay overwhelmed with the planning process, you don't have time to screen each candidate.
When you need help making your wedding plans more straightforward, we are still the best solution each time. Begin your personalized pairing process today and let Eivan's Photo Inc. find your ideal wedding photographer.