$300 COUPON WHEN YOU CHECK YOUR DATE AVAILABILITY
San Francisco Wedding Photographer
Eivan's Photo Inc. has been providing local wedding photography services in San Francisco for more than 30 years. In all these years, we have perfected our custom wedding photography solutions to assist clients from in and out of the city.
Whether you are in San Francisco for an out of town wedding or a local wanting to use the nooks and crannies of your hometown for a beautiful wedding, we've got your back. Did you want a San Francisco wedding photographer who can snap a vintage wedding photo? We can do that! Not just vintage, our photographers have worked on various styles before as well.
We have San Francisco wedding photographers that can do a traditional wedding portrait, photojournalistic style, high fashion, and anything else. Being certified professionals, you can rest assured they know what they do. If you want to see what we mean by all these, we recommend visiting our portfolio page. There, you will find some of our photographers' past works and see for yourself if we fit the bill.
Wedding photography is so much more than just the click of a camera. At the hands of a professional, you can have stunning wedding portraits that will make you happy and completely satisfied.
Imagine how much progress you could make by planning your celebration with an experienced team pairing you with the best San Francisco wedding photographer around. Or, what if you had a way of knowing which venues match your ideal themes and styles?
Even if you are unsure of where to buy your cake or whom to book your music with, we have numerous online tools for all these planning needs. You can view our images for inspiration or take a fun bridal style quiz to take some of your stress out. We certainly offer more ways for busy brides to plan out their dream wedding without the hassle. When Pinterest boards are only slowing you down, we provide practical solutions.
We pair you with the perfect photographer for any wedding festivities. Regardless of the venue or the theme, we know someone who can capture it all. We are your local wedding experts, helping you to discover the perfect photojournalist for your storybook wedding. If you are feeling overwhelmed by the choices for your special day, we can help make sense of it all.
This is what we promise our clients with Eivan's Photo Inc. When we pair you with one of our local wedding photographers in San Francisco, you will have a partner who has the skills and experience to compose and execute shots perfectly.
Compared to amateur work, you will get the whole set with us. That way, you have one less thing to worry about regarding your wedding. You can live a little less stressed with less wedding planning on your part.
Another way we can ease your worries is by providing you quality San Francisco wedding photography with best value payment plans. Our custom solutions mean that you can save up costs for your big day.
When it comes to affordable wedding photography in San Francisco, rest assured that Eivan's Photo Inc. will take care of you. Along with dedicated customer service, we are confident that we can exceed your expectations.
What do our past clients have to say about us? We believe that our highly rated online reviews give positive assurance if you want to work with us. Read more about us and find out more about what we've done.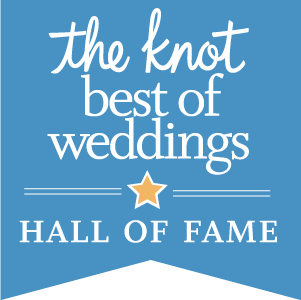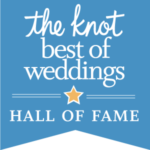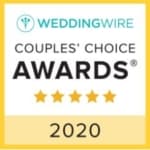 Fantastic experience with videography with Buford! He was professional and kind throughout the entire day! We appreciate his support and look forward to seeing our wedding video! 
One of the best and easiest decisions that I made during my hectic wedding planning…… Was choosing to have Eivan's Photography capture our wedding day pictures. Not only are their prices better than most out there, but they're amazing knack to pair us with the exact type of photographer that we were looking for…… Punctual, professional and absolutely enjoyed his easy-going personality! I will definitely be referring my family and friends for years to come! Thanks to Eivan's Photography for all of the breathtaking moments that we get to share with our loved ones! 
Great photographer, very patient and easy-going. Our photographer was such a pleasure to work with and his pictures were beautiful. Reasonably priced packages and a lot of communication and excellent customer service. 
San Francisco remains known around the world for its unique landmarks and stunning backdrops. In fact, living near the area makes it the perfect place to host your wedding celebration. However, when everything is stunning, from the Golden Gate Bridge to the sights of Telegraph Hill, it makes it challenging to locate the best features for your special day. When you have Eivan's Photo Inc. in your corner, we make planning your wedding simple.
Your wedding pictures are a lifetime memory. Certainly, you want it to look perfect. If it is an excellent wedding album you want, then Eivan's professional wedding photography will handle the rest.
With us, you will never have to worry about the quality and standards of your photos. Our San Francisco professional wedding photographers deliver only the highest quality portraits. Eivan's Photo Inc. is a company comprised of professionals passionate in capturing images that will put a smile on your face and bring your story to life. So, let us lead in photography and help you make your dream wedding come true.