$300 COUPON WHEN YOU CHECK YOUR DATE AVAILABILITY
Sacremento Wedding Photographers
Whichever location you think is best, you'll need an expert Sacramento wedding photographer in creating lasting memories of your special moment. When there are so many local photographers to interview, how can you possibly know which one is right for your specific needs?
At Eivan's Photo Inc., we've acted as the perfect pairing process for many couples, helping them in finding the ideal photojournalist for their ceremonies. For over 30 years, we continue seeking out experienced and professional photographers with the talent that you can trust in Sacramento Ca.
Eivan's Photo Inc. serves Sacramento with professional wedding photography that takes your expectations at the topmost priority. We certainly don't want you to regret your decision. A wedding planner will suggest that it's always best to work with an experienced professional photographer and through our pairing process, we can find the one you need. At Eivan, you will meet someone who can create stunning, unique wedding portraits at the right price.
We help you plan out your wedding with our quick and fun online photography style quiz. It doesn't take long to discover the perfect style and theme of pictures, and we'll show you the best photographers near you who can pull them off.
From there, we pair you with local experts and set up an in-person consultation so that you can know for sure you're making the best decision possible. Or, if you prefer, you can also schedule your interviews over the phone.
Even if you're still unsure of where the ceremony will be held or how you prefer it to look, we make finding inspiration simple with online image galleries. Our growing list of previous satisfied clients let you know that we remain your best choice of event photography each time.
Similarly, you want your pictures to capture the emotions displayed on your faces on this special day. You want the photos to show how happy and amazed you are. Fortunately for you, that is exactly what we do. Eivan's wedding photographers in Sacramento will make sure that your wedding photos will turn out perfect.
When it comes to affordable wedding photography in Sacramento, Eivan's Photo Inc. is at the top of your options. Our payment plans are designed to ease your worries, no matter your budget.
Besides a range of payment options, we also have a price match guarantee feature to ensure you get the worth of your money. Come see our pricing options to find out what suits you best.
Unsure what kind of wedding photos you want? Check out our portfolio now! There, you will see pieces of evidence of work from our photography team. You will find out how our wedding photographers in Sacramento will make sure your wedding is perfect.
Can we really deliver what we promise? We let our clients speak for us! You can see the reviews and testimonials our former clients have given us. You will find out there if we really did provide a reputable service and why we are a couple's choice.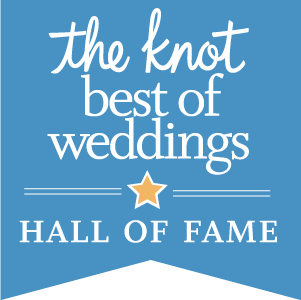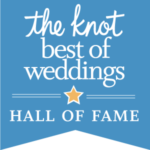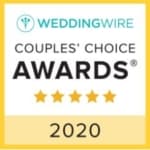 Very understanding and great service! 
Eivan's has been very professional and helpful during this wonderful and stressful time of getting married. Their customer service is above great. They have extended help in understanding packages, pricing, and services all along the way, including after my photos arrived. They make themselves available to answer any and all questions and listen to feedback. I would recommend them to anyone needing a wedding photographer. I did not choose their video service, but I wish I had. I am a very satisfied customer.
What amazing service! My wife and I were so pleased with the service and product we got from Eivan's. They not only met our needs, they completely exceeded them. The service is worth it! Best bang for your buck undoubtedly. Don't settle for some random cheapo. Eivan's is where it's at! 
When planning your wedding, it seems as if every bride needs to feel like royalty. Whether you prefer the traditional elegance of Courtyard D'Oro or the fairytale wedding day atmosphere of the Capitol Plaza Ballrooms, you have many options of where to have your important day.
Begin your wedding photographer search today with the experienced partners at Eivan's Photo Inc. We are your perfect pairing process for more photographers and brides every single day.