$300 COUPON WHEN YOU CHECK YOUR DATE AVAILABILITY
Raleigh Wedding Photographer
For more than 30 years serving Raleigh, Eivan's Photo Inc. had been excellent in the field of professional wedding videography and photography. We are not only after the quality of our wedding photos but we are more on matching the needs and wants of our clients during their wedding day. Our aim is to give you high-quality photography services in a personalized manner suited to your wedding plan features, details, and all other considerations.
Our commitment to all the services we offer for weddings in Raleigh as well as in giving you only the best and most professional Raleigh wedding photographer is reflected in the success of our company. We are not only offering affordable wedding photo pricing plans to our clients but we have been recognized by some respected review platforms online. Our online portfolio is proof that we are not only a commonly chosen wedding photography service provider but we are the best and ideal one suited for you.
Our Raleigh wedding photographers make use of the photojournalistic style of service based on modern and elegant photography characterized by candid poses and artistic light interpretation. We will give you an innovative and creative style of photography that captures unique and spontaneous wedding details that represent powerful and happy marriages.
We take into consideration not only the vision of tones, lights, atmosphere, contrast, and shadows in a photoshoot but in creating images of timeless and unique style. These skill sets act as manifestations of our photographers really doing their best in capturing precious moments on your wedding day. We are highly skilled and specialized in this field so that we can give you candid photos you deserve to have.
It's a privilege and honor to capture your photography style during your momentous day. Our style is very emotional, timeless, and romantic. This is because our company is in love with the wedding details. We will never miss any opportunity during your wedding day. Even the simplest moment will be photographed.
If you want to get in touch with us, you may start through the use of our personalized pairing process. This is an effective way to find your perfect Raleigh wedding photographer that will suit your needs. You may also get a glimpse of some of our works to know how effective we are. Apart from that, the numerous numbers of clients who choose us over others is a manifestation that they truly like what we offer them.
Well, it can always be a daunting challenge to choose your wedding photographer in Raleigh. This is because there are lots of things you need to take into consideration.  First and foremost, you need to determine what kind of package would suit your needs, the price of service suited to your budget, and the photographer to work with.
In our company, we are aware of the amount of trust that every couple put into their wedding, especially when it comes to their chosen photographer. If you choose to work with us, we guarantee to bring expertise and experience in making your dream wedding into reality. This has already been proven many times with our highly rated online as evidence. Find out why we are a popular couple's choice!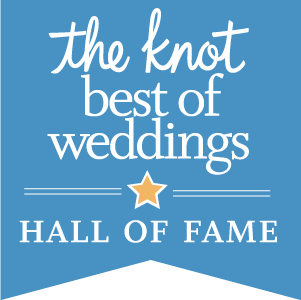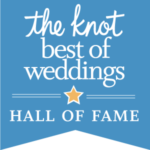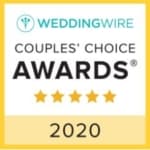 Our photographer did an amazing job. she was delightful, creative, fun and very professional 
My fiance and I met with an Eivan's representative inquiring about their photography and videography services. We were intrigued by the price point of their services that had come across on a TV commercial that they created. After scheduling an appointment and meeting, we were more than satisfied with the work we saw and were eager to hear more about what they had to offer. The information that was given was clear and thorough as well as showed professionalism. Every question was answered in detail and without hesitation, we signed with Eivan's. 
Amazing. Super professional and helpful. 
Raleigh and the surrounding areas offer several varieties of rustic and upscale options that fit the dream wedding of every couple. Whether you dreamed to have a Highgrove Southern-style wedding or you just want to have a romantic City Club experience by watching the skyline, you would like to include a professional Raleigh wedding photographer as part of your plan.
So, what are you waiting for? Don't miss the opportunity to work with North Carolina wedding photographers at Eivan's Photo & Video. Choosing us will never be a regret but rather a satisfying and happy experience you will not acquire from other wedding photographers in Raleigh.