$300 COUPON WHEN YOU CHECK YOUR DATE AVAILABILITY
Wedding Photographers in
Pittsburgh
Wedding photography is a need on your special day. However, since there are huge numbers of options in Pittsburgh as far as wedding photographers and videographers are concerned, this remains to be a very challenging task for couples. With the various options of photojournalists throughout the city, which of these companies can give you the best and most stunning result?
For more than 30 years of giving excellent service to couples in Pittsburgh, we are confident that we can help you in terms of your wedding photography needs. We are your friend and not just a company that provides you with the service you need. As your friend, we are here to help you in discovering your perfect wedding day photos that you will cherish forever.
We are not only telling a story of your wedding day. We are also telling a unique and memorable journey of the love of each couple who are united and tied together with this special bond. Having been in this business for a very long time, we already have proof of our effectiveness and the number of satisfactions we meet from our clients in Pittsburgh.
We start by locating any of our Pittsburgh wedding photographers through the use of our online tools which are simple and quick to use. Then, have fun with our picture style quiz and discover some of the preferred methods we offer. From that point, we are going to narrow down your results by determining who is available for your wedding day. We also offer free consultation. This is one way to guarantee our clients that the photographers they are going to work with are fit to their needs.
No matter where your chosen reception for your wedding day is, our company at Eivan's Photo Inc. will give you an experienced and highly professional photographer who can capture everything on your special day. When you let our company do all the documentation of your wedding, we guarantee that you will never regret choosing us.  You will definitely have a perfect wedding that you have never imagine.
At Eivan's Photo Inc., we aim to give our clients the passion they deserve in wedding photography and capturing details and intimate emotions on your most special day. Every wedding in the city that we are allowed to capture is a perfect opportunity for us. We take photos of the inner beauty and even unique emotions of all the couples that bring them together. This is through the help of our professional wedding photographers in Pittsburgh.
One of the philosophies of our company is primarily based on unremarkable videography and photographic style. This is also combined with a friendly and effective approach, especially in our Pittsburgh wedding photographer. As a wedding photographer of your precious day, you can treat us as your friend whom you can always count on when it comes to your wedding photography and videography needs.
Even those couples who are considered to be photo-shy can still benefit from the Pittsburgh wedding photography services we offer. We will make you feel completely comfortable in front of the camera. We will also bring out your unique personalities as well as the joy you feel during your wedding day.
Our pricing plans will let you have a glimpse of how affordable our company packages are. We are known throughout the city as a provider of affordable wedding photography in Pittsburgh. Regardless of our affordable service, we certainly still offer high-quality efforts. This is definitely one of the reasons why we are highly rated online. You may check out some of our portfolios to know more about what we can do for you.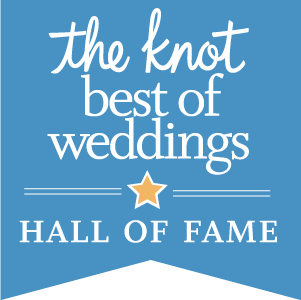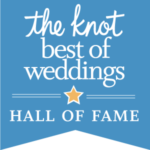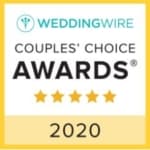 We got great pictures from Eivan's without breaking the bank! Our photographer captured the mood and the day perfectly. She was so pleasant and easy to work with. We are very pleased with the service we got. 
Eivan's was an amazing company to work with as a whole. They were so helpful in planing and preparing for the wedding. The photographers were great and captured all the moments that I could have hoped for. Then they created a beautiful photojournalistic album that is just stunning. All for an unbelievable price! 
Eivan's was very professional and we loved our photographer. He made sure he captured all the moments I wanted. I highly recommend! 
When planning out a wedding, several choices would arise on how your special day would look like. Do you want to have it in a traditional venue like the Renaissance Pittsburgh Hotel or would you prefer to have it at the PNC Park which is a place for local pride? Wherever and whatever you choose to tie your knot with each other, you will eventually need the help of a photographer who can perfectly cast you at your best and most elegant light.
With Eivan's Photo Inc., you can start your search today with the help of our trained professionals. We will help you get to work with your ideal photographer on your special day so that your wedding can be a memorable event for you and your family.