$300 COUPON WHEN YOU CHECK YOUR DATE AVAILABILITY
Phoenix Wedding Photographers
When you try to put your wedding together, you are juggling a variety of plans, such as from the flowers up to the dress. This will definitely give you a lot of stress and problems. That is why seeking professional help is a must. This is not only to relieve you from stress but also to make everything become as perfect as possible.
At Eivan's Photo Inc., you are not wasting your time, money, or effort. Instead, you will be taking advantage of the long years of experience in helping all brides in Phoenix craft their perfect and memorable wedding story through videography and photography. 
Our wedding photographers are your ideal match for your needs as they also offer customized solutions based on your vision. Just let our wedding photographers have an idea of some of the significant events of the wedding ceremony and then they'll do the rest. This includes the reception plans, wedding visitors, and a lot more. We will give you an assurance that what we'll offer you will match your needs.
At Eivan's, our Arizona wedding photographer is more about the passion that we put in every picture we give you. Behind our photos shows a great passion that tells love and stories about your most elegant and special wedding day.
Every wedding story showcases uniqueness. As far as this concept is concerned, couples in Phoenix need not worry. We have wedding photographers in Phoenix that are highly professional and equipped with the right skills, knowledge, and talents to create an unforgettable experience to make your wedding story special.
No matter how authentic and unique our wedding services at Eivan's Photo Inc. are, we still assure you that we provide affordable wedding photography in Phoenix. Money matters will never be an additional hassle on your part. We give you several pricing options that can suit your wedding budget. Since we are aware that wedding preparation can already break your wallet, Eivan's Photo Inc. will never give you a price that you can't handle. However, even if we have affordable service, we still guarantee high-quality work.
Weddings are once in a lifetime events that couples will cherish for the rest of their lives. Therefore, be sure that you capture this unforgettable ceremony properly and memorably with the help of any of our Phoenix wedding photographers. In our company, we are not just taking photos every minute of your wedding ceremony, we are after the creation of the narrative through the love we dedicate to your photos. We provide the same artistic stance to couples we work with to assure in giving them thrilled and perfect results.
If you are not yet sure of what we offer, then you can easily see some of our past work. We have our portfolio page to give you an advance insight into how reputable our services are. This is the reason why we are highly rated online because of the satisfaction we offer to our clients. We want to offer you a story filled with love and emotions through the help of our Phoenix wedding photographer.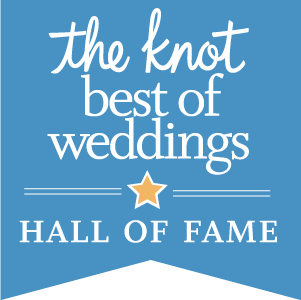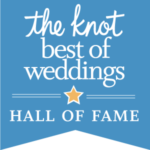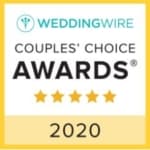 Sam was fantastic!!! He captured all the moments we wanted without being intrusive!!! Eivan's was such an easy company to work with too. Highly recommend! 
Eivan's did a wonderful job making sure I didn't have to worry about anything! From my engagement pictures to my amazing album they did a fantastic job. My husband and I have been in many weddings and it takes the photographer forever to place everyone, our photographers were quick and precise, even to the perfect head tilt in every picture! On my wedding day, we were supposed to have an outside wedding, however, it rained-ALL DAY! So, we only got pictures inside the country club, but they made the album look awesome by editing the pictures to get the look I really wanted. Sam was also great to work with, he truly just wants to see his clients smile and I mean that!!! Great company and staff at Eivan's! Thank you, guys! 
I got a package from here that included 10 hours of photography and 10 hours of videography. It was worth every penny. We loved the photographer and videographer assigned to us. They were great to work with. Based on my personal experience, I would highly recommend Eivans. 
The areas in Phoenix can provide stunning natural venues and vistas, which is an ideal match for those couples who are choosing a location for their perfect dream wedding. Whether you choose the Southwestern backdrops of The Boulders or just surround yourself with the Desert Botanical Garden's natural splendor, you need not forget your wedding photographer. They also play an important role during your special day.
At Eivan's Photo Inc., we will be part of the most significant day in your life. We will come on time and have our wedding photography materials ready to go to make sure that we can document every event on your big day from the start to the finish. We are here to help you and make your wedding day more extravagant.
If you are one of those couples who can't still choose your wedding photography and videography service provider in Phoenix, then don't hesitate to get in touch with us. We will give an immediate response to your needs at any time. We also offer a free consultation, so feel free to talk with us as soon as possible!