$300 COUPON WHEN YOU CHECK YOUR DATE AVAILABILITY
Philadelphia Wedding Photographers
Planning your dream wedding is not a simple task. You need to find a wedding venue, wedding cake, DJ, an incredible wedding dress, and all other important aspects to managing your wedding ceremony. The different options and even other celebrations are very overwhelming. With such a very historic and large city like Philadelphia, you may not have ample time to look for a photographer alone. You may be confused as to whom you are going to trust and seek assistance.
At Eivan's Photo Inc., we have a comprehensive pool of videographers and photographers who are certified professionals who will the moments of your wedding day at its best. When you let our company pair you with any of our local photojournalists, we will look for someone that is perfect for your wedding photography needs. Since we have lots of Philadelphia wedding photographers, we give you great chances to find someone who could understand your photography style.
Couples in Philadelphia love original and natural photos the way we love them too. You may want to reminisce about the fun and real essence of the beauty of your special wedding day. Through the help of our wedding photographers in Philadelphia, we will precisely provide you the best wedding style that resonates with your mind and heart. We want to exceed your expectations from a simple wedding to a fairytale with a happily-ever-after ending.
Whether you have laughing moments during your wedding speeches or just simply gazing into the eyes of your loved one, you should always feel relaxed with the knowledge of our photographers near Philadelphia. We give you unique and personal service that you will never find in other wedding service providers and we have our portfolio to give you wedding inspiration.
We can always give you the expertise and professionalism of our wedding photographer. We are going to pair you with someone who will never give you worries and hassles at all. We want to create smiles on your faces, so we make sure to only give you the best that you need. Weddings are fun and unforgettable events for couples and we're here to help add to that by standing by your side during your special moments. We are someone whom you can feel relaxed and comfortable with.
At Eivan's Photo Inc., we have our simple yet great impact philosophy in mind. This is the reason why we are one of the most reputable wedding photographers in Philadelphia that have one of the highest online rating reviews. We create the best and timeless wedding images in your photo shoot that you and your partner will cherish for the rest of your life. We are passionate about giving you the best memories that you could share with your friends and family.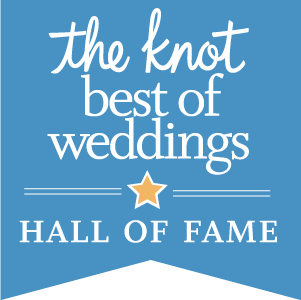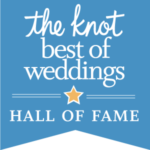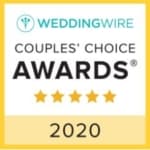 Photographer and videographer were great. Very professional and they gave direction. I can't wait to see the pictures. We will most definitely refer this team again 
The planning was easy, they made everything straightforward so there was no confusion, and our photographer and videographer were both professional yet fun. The two of them worked together effortlessly to catch the important parts, and they were really easy to work with as well. The two of them were fun people, and there were a lot of laughs shared between all of us during group shots. We weren't sure about going with a national company at first, but they turned out to work perfectly for us and we can't wait to see the pictures and video of our day! 
Very professional patient and on time! Fun to work with also. 
How about the money that couples will be spending? Is it expensive to seek the service of Eivan's Photo Inc.? Well, as far as the pricing plan of our company, we offer the best value for any sized wedding budget. On top of our price guarantees, you can trust in your consultation with us to still make things happen for you.
Wouldn't it be nice if you could have a friend that you can ask the top names of wedding photography in Philadelphia? Whether you plan to have your wedding at the Fairmount Park Horticulture Center or the 23rd Street Armory, we have wedding photographers that can capture your sense of wedding style.
By selecting Eivan's Photo Inc., friendship is what we exactly give you. Let us help match you with the best professionals in your area for your special day. We are available to travel would really love to work with you, so contact us and get to know more of the services we offer that can surely cater to your needs!