$300 COUPON WHEN YOU CHECK YOUR DATE AVAILABILITY
Orlando Wedding Photographer
Selecting the best wedding photographer in Orlando is an important decision you will make. Videography and photography services are a bit expensive and with the huge numbers of companies offering the service, especially with a destination wedding. So, how can you choose the perfect one?
To answer your question, there is no need to look for other companies anymore, as Eivan's Photo Inc. is here! We have been serving Orlando in photography for more than 30 years and offer services in 40 major cities across the nation. It's our mission by telling your love story with the best quality of videography and photography services that are personalized to every detail of their wedding, features of wedding plans, bridal portraits, and all other important considerations.
To make this happen, we provide different types of affordable wedding photo and video packages for couples. We offer local and customized solutions that are beyond what you expect that best fit your wedding budget. When you set up a free consultation, a wedding consultant will highlight all major points and help you choose the package that is right for capturing weddings. We also offer some added features such as pre-wedding engagement sessions, wedding albums, wedding films, and even high-resolution digital negatives. No matter what, we're here to capture the hundreds of moments of your wedding day.
Our Orlando wedding photography team is not only certified professionals but they are really passionate about their work. We love to photograph people who are not afraid to laugh and show their real emotions during their wedding day. Since it is your special day, every moment will be captured no matter how simple it is. We wanted to give you a happily-ever-after wedding that can be remembered for years to come. This is the reason why our shooting style sets us apart from any other wedding photographer.
Apart from that, our Orlando wedding photographer can make every couple satisfied and happy. How are we a couple's choice? Well, we assure that couples will get a custom match for the things they want. We utilize the use of the matchmaking process to help find an Orlando wedding photographer in your area that you can trust to capture your wedding day perfectly, helping to preserve moments for years to come.
Being part of the memorable ceremonies and days of couples who choose us really makes our heart pump. We truly appreciate our client's time and effort in choosing us as their best and affordable wedding photography in Orlando. Despite the fact that there are huge numbers of best wedding photographers in Orlando, most couples in the city choose our service and give us positive feedback for it.
We are highly rated online and we are happy with the impact of our service to our clients. We are not only making couples feel joy and making their dreams into a reality, but we are also becoming part of their life. So, make sure you start browsing our portfolio page to know all about what we can offer.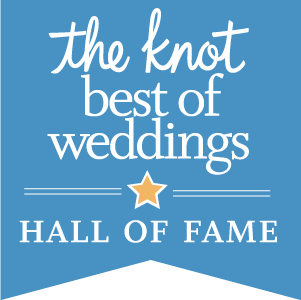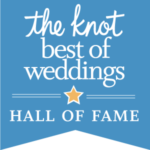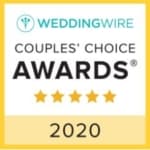 So professional and creative! I started ahead of schedule and continued throughout the day! Flexible with some new ideas we had. I took tons of pictures and kept things fresh and fun! 
Choosing Eivan's for our photography needs was a no-brainer due to their long 10-hr package and reasonable price point. They were even able to customize our package to meet our needs! Having a larger company was helpful because they have so many years of experience in all types of weddings. Our photographer truly met our needs! He was easy to work with and even helped remind us to stay calm and enjoy the day. Even with our rowdy wedding party, he was able to get amazing shots that we will cherish for a lifetime. Kudos to the Eivan's customer service department for always answering our questions in a timely manner and making the process easy! Our photos turned out fantastic, with a super quick turnaround. We HIGHLY recommend Eivan's for your wedding day needs! 
Our photographer did a good job of working with us and she took some great shots! She was also very friendly and flexible and worked hard to make sure we were taken care of throughout our special day. I was grateful to find a photography company for such a great price! 
Orlando is a city where magic happens for families every day. But when it comes to a wedding, couples always seek for something special. Whether you want to have an outdoor wedding ceremony on Lake Harris at the Mission Inn Resort or you just wanted to have a one-of-a-kind event indoor at the Crystal Ballroom, you want to make sure to have the perfect Orlando wedding photographer to capture your special day.
If you are interested to capture beautiful moments of your wedding day, just reach out to our company and start with the personalized pairing process we provide. This kind of process helps you to find the right wedding photographers in Orlando who would be a perfect match for your needs. We do not just promise, but we do it through action. Our expertise together with our best wedding photography services for your special day would definitely leave a mark in your life.
So, don't miss the chance to choose Eivan's Photo Inc. as your best wedding photography in Orlando. We will immediately respond to your needs and get you moving on to achieve your goal without delay.