$300 COUPON WHEN YOU CHECK YOUR DATE AVAILABILITY
Milwaukee Wedding Photographers
Planning out your wedding is not a simple task. There are so many items you need to prepare for your special day. Do you add a little history at the Villa Filomena or do you choose somewhere unique like the Tripoli Shrine Center?
No matter the photography styles, the location of your wedding needs an experienced local photographer who specializes in intimate settings, as well as large groups of photos. There are numerous choices when it comes to choosing a Milwaukee wedding photographer and you can't possibly find the time to research them all. Researching is simple yet with the huge number of choices near Milwaukee to choose from, it can be very confusing.
Instead, you need a friend in the wedding industry who can help make your choice a simple one, a friend whom you can count on for your wedding day. At Eivan's Photo Inc., we've been a couple's choice and have helped more busy brides to find their ideal photojournalist without the hassle. We will not only be your wedding photography service provider but a friend who would make you feel special during the most awaited part of your life – your wedding day.
We refer more couples to numerous photographers throughout the community, acting as your personalized pairing process and making for the best in lasting memories. Our service also assists in guiding you towards your ideal photoshoot with several online tools.
You can begin with our online style quiz where you can find what types of photos you prefer the most for your Wisconsin wedding. We then help you search for availability. Our photographers and videographers would love to talk to you anytime whether it is online or through a phone. Having this kind of routine, we assure you that we can answer your wedding photography concerns as soon as possible.
If you have not booked a venue yet for your wedding, you can search through our image gallery of some of the past wedding parties that we have assisted. Many future brides already know that we are the perfect pairing process for couples and professional photojournalists throughout the city.
At Eivan's Photo Inc., we have a  team of professional wedding photographer in Milwaukee and even editors handpicked carefully. Most of the photographers working in our company are trained to guaranteed consistent quality and style of service. We wanted to assure that every image we shoot is handcrafted and captured according to the client's desires. With these skills that we have, products that we give our clients will ensure memories that can be cherished even for longer generations.
We prefer to offer affordable wedding photography in Milwaukee that suits your budget. This means that you will never experience any hassle at all when it comes to cost guides. No matter how much you have on your pocket, we assure you that we have pricing plans suited for your budget. However, the quality of our wedding photography service is not compromised because of the affordability of our service. Hence, you can still expect to have amazing, stylish, and very memorable wedding photos regardless of the price.
We've been in this business for a long time, so we are known as one of the best companies offering reputable customer services in Milwaukee. We have also been given many positive reviews from real wedding events that you can see for yourself.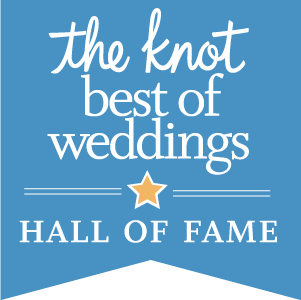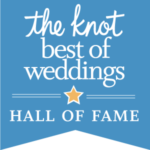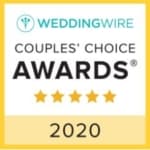 Working with Eivan's Photo was amazing. They were well organized and made everything streamlined, addressed all of our questions and made us feel at ease as we approached our big day. I would recommend them to everyone!! Even after our event, they were organized, followed up with us and have super customer service. 
Eivan's did our wedding photos in Oct,2010 and what a great experience it was. Our photographer was awesome we had no clue on what kind of poses we should take and he was a natural and made us look great! The photos came out fantastic I especially love our album! I will definitely recommend Eivan's to my friends & family. The price is right, the service is great & the quality is Fantastic! 
Affordable Photography, beautiful images, quick editing process, not overly edited images. Would highly recommend. 
Every Milwaukee wedding photographer at Eivan's Photo Inc. is completely trained to be an expert in different unique techniques of photography for your special moments. Apart from the local and customized services we offer, one thing that sets us apart from others is more on the guarantee that we give our clients, which is variety. Our certified professional photographers can work in various scenarios. We don't just shoot at any angle, rather we make sure that what we shoot can create real stories that can be remembered forever.
Do you want to showcase emotions in your wedding photographs? Begin your search today with Eivan's Photo Inc. and see how our more than 30 years of experience in the wedding industry can best assist you.