$300 COUPON WHEN YOU CHECK YOUR DATE AVAILABILITY
Miami Wedding Photographer
You can't possibly find the time to interview every option in photography styles, so how can you know that you're getting the right professional for your special occasion? Choosing photojournalists in downtown Miami on your own is a tiring task and cannot be taken lightly. However, we are here to assist you in cutting those overwhelming options. We will help you get the best one that will give you the best result for your wedding photography needs.
Planning out your day has never been simpler when you choose the firm that has been serving Miami brides for over 30 years of services. When you need a friend in the wedding business, we remain the best choice for you each time. When you create your account with Eivan's Photo Inc. we act as your perfect pairing process with award-winning planning tools to find wedding photojournalists in your area.
What even makes us different from other wedding photography service provider in Miami is the fact that you will never notice that we are there on your wedding day. So, forget those cringe-worthy and awkward poses, we will capture every photo and video that is emotive and real. We will make use of every skill, talents, and knowledge of our wedding photographers in Miami to give you the best photos you would want to reminisce and remember for a long time.
At Eivan's Photo Inc., the process starts with a fun activity-online style quiz that reveals your preferred photography styles. Whether the result shows that you're a fan of black and white images, playful and candid shots, or something else entirely, we know someone who can get the best results you are looking for.
Once you know which style to take your wedding photos, we'll schedule a consultation with a talented local wedding expert. If it doesn't work, we will not turn our back to you. We will set up an immediate yet effective phone interview instead. This only proves that our company at Eivan's Photo Inc. will never leave you behind on all your wedding worries. We are here to help to make your wedding day extra special and not to be an additional burden.
When you are short on time and need a photographer now, you can't beat our personalized pairing process. Choose our company at Eivan's Photo Inc. for better choices because, with Eivan's photo and video, we preserve your memorable legacy through the help of captivating videos and photos that we give you. If you want to see what other previous couples were like, you can browse through our portfolio page anytime.
Eivan's Photo Inc. highlights photography and videography as captured emotions that will be remembered forever. What really matters to us emphasizes real moments and real stories of your special day. You can guarantee a blessed time at your wedding if you choose our company since we have a complete team of professional photographers who would love to work with you.
Our company is also known in Miami because of the highly rated online reviews and positive feedbacks from the people who choose to work with us. We offer customized and local wedding services and solutions that you would really love. The cries laugh, smile, loving looks, and even those silly moments will be captured as artistically and beautifully the way you want it. Our Miami wedding photographer will make sure that every photograph will look natural yet unique.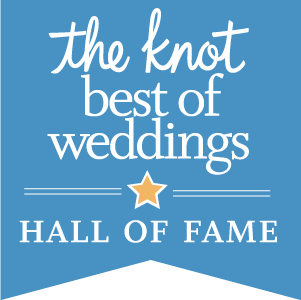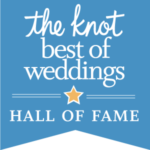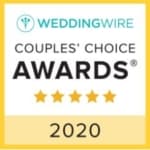 Using Eivan's as our photographer was the best choice we made in an event full of choices. The staff was wonderful, starting with Sam all the way down to the photographer. Kind, pleasant and easy to deal with were additional benefits to the great price, value, and service we received. I would definitely recommend using Evian's to anybody. You won't be disappointed. 
I had Eivan's as my photographer and videographer for my wedding and their work was amazing. Great service everyone there are so nice and welcoming. My pictures came out so beautiful I couldn't believe how great they turned out. I recommend them to anyone who needs a photographer even my wedding video was beautiful. it was filmed in HD and it looked great. I absolutely love them! 
Great customer service, beautiful photos, friendly photographer, professional and artistically made albums- everything turned out just as I hoped. The staff made me feel comfortable and confident that their ultimate goal was that we were satisfied with the results. 
Whether you prefer an outdoor wedding ceremony by the ocean or a swanky downtown experience at the Renaissance at the Gables, Miami is home to gorgeous venues throughout the community. Once you've found your ideal setting, however, you'll need an experienced Miami wedding photographer to capture every moment. The knowledge and skills of a wedding photographer will make your wedding day much more special.
For the past 30 years, we specialized in weddings and have already offered reputable customer service that suits the needs of our clients. To check out how we work and start working towards your dream photoshoot, make sure you get in contact with us!