$300 COUPON WHEN YOU CHECK YOUR DATE AVAILABILITY
Los Angeles Wedding Photographer
In more than 30 years, Eivan's Photo, Inc. has provided future brides with the ability to capture the best quality photography and videography services in Los Angeles. It is your special day and perfection is what you deserve. To make that happen, careful planning is a must along with the expert assistance of a certified Los Angeles wedding photographer.
Eivan's Photo Inc. has helped more brides find the ideal photographer who specializes in capturing emotional and real moments their most significant day. Whether you prefer to only have pictures, videos, or a combination of photojournalistic style, we have the precise professional you'll love.
When your wedding day is finally here, you will have a photographer who understands your unique sense of style, producing lasting memories of the ceremony, reception, and more for you and your loved ones to look back on for years to come. Because we rely on a series of tools to best understand your preferences, it will feel like an old friend helping you plan your wedding.
Through our pairing process, we can make sure you receive the help you need. But first, we want to hear everything about your upcoming wedding. What kind of wedding pictures do you want? What style? What theme? Did you already choose a wedding venue or wedding dress?
We offer planning tools and inspiration for more busy brides, and we have built our expert services around all the top names we could find to photograph weddings. We take the time to better understand your needs through in-person consultations, online style quizzes, and other helpful tools for your diverse needs. All these will help us match you with the wedding photographer in Los Angeles who can realize your ideas for wedding portraits. We suggest that you take our online style quiz if you have some ideas already. You can also check out our portfolio for inspiration.
There, you can see how our wedding photographers and videographers strive to capture the most heartfelt moments of your wedding through their lens. Eivan's photographers know of every technique and method of photography, so you can rest assured they'll do well at your wedding
Eivan's Photo Inc. is a photography company that offers local services and customized solutions to all clients wanting to get married in Los Angeles. By that, we mean that our photographers can take advantage of the locality to create your favorite wedding shots.
Besides creative, funny, and memorable wedding photos, Eivan is known for providing affordable wedding photography in Los Angeles. Part of our services includes providing payment plans that meet the best value for your wedding budgets, no matter how small or big it is.
It has always been our goal to help future brides realize their dream wedding and we don't want money to be in the way of that. For that reason, one feature of our service is the price match guarantee that ensures you get the wedding you want with the budget you have.
Still unsure? You can find out more about our service through our clients' testimonials. Not to boast but we are recognized in LA for our reputable customer service as evidenced by our highly rated online reviews. We suggest you look them up to see for yourself!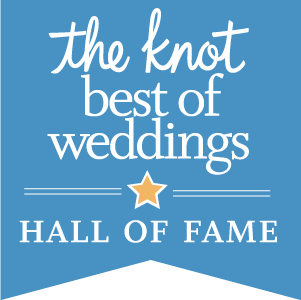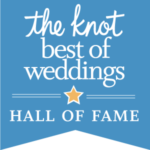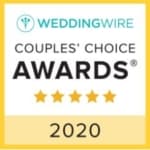 Eivan's photography and videography did a wonderful job capturing all of the special moments at my wedding. They did an excellent job. 
Thank you so much Eivan's for getting us our amazing photographer and videographer. The whole set up process was so easy, all the packages were laid out and easy to choose from. Our photographer and videographer were absolutely amazing! They were both very fun and captured our special moments with the same fun and outgoing personalities that we have. They were super patient with our kids and getting the photos captured we wanted! 10/10!!!! 
I found Eivan's thanks to the knot. At first, I was a little hesitant to book someone over the internet without talking with them in person. Their customer service was amazing and stress-free. My photographer Jared was one of the most professional persons to work with. I couldn't be happier with how my wedding picture came out. I would choose Eivan's photography again for other events in the future. 
When planning the perfect wedding, does it get any better than a ceremony among the stars? From a traditional ceremony at Albertson Wedding Chapel to the glitz and glam of Carondelet House, there's plenty of options to make you feel like a celebrity.
When it comes to great wedding venues, the City of Angels is rich. Many couples appreciate the beauty of Los Angeles that makes it the ideal backdrop for a picture-perfect wedding. It doesn't matter what style of wedding you have in mind, LA has it for sure.
You can get married in Malibu, Santa Monica, or anywhere near the coast under the sun in Orange county. Or, you can tie the knot in a garden-style wedding in Hartwick Heights in Eagle Rock where they have plenty of spaces for wedding ceremonies and receptions.
The only thing missing is the paparazzi and photojournalist attending your star-studded event. When you choose Eivan's Photo Inc., we pair you with the perfect wedding photographer. Los Angeles is among the most populated places in the world. How can you know that you're hiring the best Los Angeles wedding photographer?
When you need assistance figuring out "who is the best wedding photographer?" for your special day, you can always rely on us to pair you with the perfect professional every time. Register with us today and let us find your ideal photographer. We will snap the most stunning wedding portraits while you enjoy the special moments of your big day.