$300 COUPON WHEN YOU CHECK YOUR DATE AVAILABILITY
Indianapolis Wedding Photographers
Planning your wedding ideas in Indianapolis means having several different venue types, as well as four seasons to enjoy. However, sometimes the choices get overwhelming and finding photography packages is another set of problems entirely.
For more than 30 years, Eivan's Photo Inc. has acted as the perfect pairing process for many happy wedding planning couples. Whether you know precisely how you wish your special day to play out or you haven't given it a second thought, we make hiring your new favorite photojournalist a breeze.
Ours is a pairing process that has been tested and perfected throughout the years. We created them to make sure that every couple who comes to us looking for an Indianapolis wedding photographer gets help from someone who truly knows what they are doing.
We provide local services and customized solutions. That means all Indianapolis wedding photographers who work with us know Indianapolis like the backs of their hands. Also, it means we can capture your dream wedding and make them last a lifetime through photographs.
For us to capture the laughter, smiles, and even cries in this emotional moment of your life, we will begin by discussing what kind of wedding photos you have in mind. Our wedding photographers in Indianapolis know of every photography method and technique, so don't worry that we can't do this for you.
Whether it is photojournalist style, traditional, or black and white, Eivan's Photo Inc. can do that for you. We want nothing more than for your wedding day to be truly memorable and be there to help you capture those special moments. That way, you have these beautiful photos of your wedding bands, wedding cakes, wedding invitations, and more so you can look over when you want to reminisce about your wedding.
Also, to help us know what you want your wedding portraits to look like, you can begin your search with our online photo style quiz, which reveals your preferred images' finished results. From there, our staff connects you with a local wedding photography expert through a consultation. That is how our pairing process starts. Then, you can further discuss the details of your wedding with an Indianapolis wedding photographer who can share their expertise and give you advice.
Furthermore, your personalized pairing process doesn't stop there. We have other tools that can help you find inspiration and plan out your best ceremony. You can review our previous clients' weddings through our image galleries, as well as read up on our blog for additional ideas.
You can check out our portfolio where we showcase wedding images we did for our clients. They will give you some ideas on which venues in Indianapolis could be the perfect setting for your wedding photos. At the same, you can learn which photography styles suit you better.
Known for reputable customer service, proven with our numerous highly rated online reviews, you can trust our Indianapolis wedding photography to not only meet but exceed your expectations. Even better, we provide a fast turn-around of your photos, so you can have your wedding pictures as soon as possible.
It often gets overwhelming planning for your wedding. With so many things to decide, from the wedding dress to the reception, it helps if you have someone to rely on for some of the things you need to do. Fortunately, Eivan's Photo Inc. can help you with just that.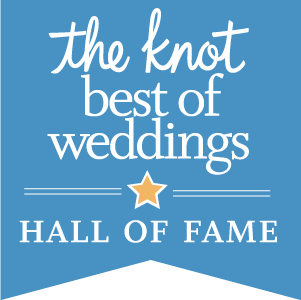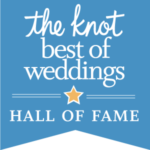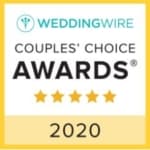 My husband and I were very satisfied with this company! Very respectful and professional and got the photos back to us in a decent time! The pictures turned out wonderful as well! They are located everywhere so it's a great choice for a wedding photographer! 
Eivan's was amazing on our wedding day! They had a beautiful warm attitude and we could not have asked for a better company to make our day so wonderful! We had to make changes a few times and they were more than willing to accommodate us on our requests before the big day! Also on our special day, our photographer had everyone smiling! They are a wonderful company! I couldn't be happier with them!!! 
The photographer I worked with was amazing. He was very helpful and really made things work. The company has some great packages at reasonable prices, which worked out wonderfully. 
We will be your partner in capturing and preserving the emotions in your faces and those of the people who celebrate with you on your special day. We will capture timeless, brilliant wedding photos for you to look at when you remember this day. If it is an unforgettable wedding you want, then we can make that happen with our photography packages.
Whenever you need help locating your ideal photojournalist, you can always depend on us to find the perfect local professional each time for your wedding day. Schedule your appointment with Eivan's Photo Inc today and have a wedding planning off to a great start.