$300 COUPON WHEN YOU CHECK YOUR DATE AVAILABILITY
Houston Wedding Photographer
When it comes to wedding planning, it can feel as if the stress is also as enormous as the republic. Factors such as wedding vendors, wedding dresses, wedding invitations and more can take up so much space on your mind. One of these common and major stresses is the question, "How can I know that I'm hiring the best professionals for my Houston wedding photography?"
Something that we have learned from our 30 plus years of experience in photography and videography is that weddings are supposed to be a beautiful and fun-filled event. Therefore, we want to achieve just that and helping you face the challenges of stress or anxiety is also our top priority for your special day.
We make sure that all of the members of our teams are certified professionals so that you can feel confident in leaving some of your precious tasks to us. We know that your special day is a day you want to be perfect. So, all of our wedding photographers in Houston are also well trained and experienced in order to help with any kind of needs. In doing so, you can then focus more on the joys of your wedding day and the wonderful feelings of love that come with it.
If you are wondering about cost guides, Our photography company has been offering the best value for any kind of wedding budget. Of course, money should be the least of your worries when it comes to your special and once in a lifetime wedding experience, but we care that much about your happiness. So, don't be afraid to talk to our photography team and we can absolutely discuss our many affordable wedding photographers in Houston.
Because weddings are our specialty, our teams and photographers are meticulous when it comes to planning and preparing. This means that you will not only be asked many questions so we can cover every aspect of the wedding plans, but we will ask you the right questions too, just like any other wedding planner.
Asking the right questions can actually lead to feeling inspired, so when it comes to styles or designs for your wedding day event, we certainly know what you need. Through our array of planning tools on our wedding website and the abilities that our professional teams have, you can guarantee that we can cater to whatever needs you may be thinking about. And don't worry, just let us know what you want and we can make it happen. At the very least, we always aim to get the most out of the desires of your heart.
Eivan's Photo Inc. has assisted more brides to locate the perfect photographer for any kind of ceremony. Whatever the theme, style, or venue might be on your mind or even imagination, we know someone who can capture everything. We want you to think of us as your secret maid of honor. When all the other resources fail to pair you with your best photojournalist, we can be there to help you make the right decision and for any type of situation.
Due to the humble efforts of our teams in Houston and the qualities we bring from Eivan's Photo Inc., we have received countless of reviews and positive comments from our clients. We take pride in pleasing our customers, so have a read below of what some of them have had to say about their hand-picked Houston wedding photographers.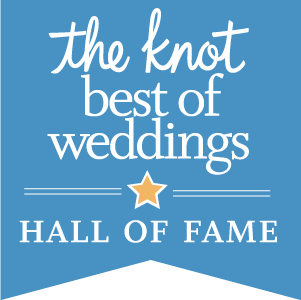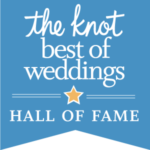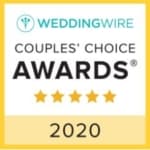 Pictures were beautiful!!! We loved that they come to multiple locations throughout the day so that we could get pictures at the hotels while getting ready. We haven't seen the video yet, but we cannot wait. They covered every important moment of our day and made sure to capture special shots that we might have forgotten about on our own. 
Eivan's Photography was more than professional and of amazing quality for our wedding on September 2, 2018. I was not sure was to expect at first. It began with a quiz to help pair me with the best photographer and videographer based on my taste. On the day of the wedding, they arrived promptly, were very professional and patient. They did not give a ton of direction, so I recommend any bride to be to have that written or discussed prior to the madness on your most beautiful, happy and stressful day! My husband and I are very pleased. Thank you for your services. 
My husband and I chose Eivan's to capture our 20th-anniversary vow renewal ceremony. Our photographer and videographer had so much patience and were friendly to us and our guests. Our pictures look amazing and we can't wait to see our video. We recommend Eivan's for your special event. 
Because we are aware that planning your entire wedding is a long and challenging process, we can help you smooth the process with our online tools. One that you might find very useful is our image galleries of previous weddings that we've paired photographers with. If this is not enough, we also have ways to make it simple to find your best photography style.
With these capabilities, as well as among others we have available when you choose Eivan's Photo Inc., you are sure to get the best in local wedding photography services. Remember, we care and only want what's best for you and your future spouse to be.