$300 COUPON WHEN YOU CHECK YOUR DATE AVAILABILITY
Grand-Rapids Wedding Photographers
It is not easy to plan a Michigan wedding, but if you have the right partners, you can lessen your worries. It is what we at Eivan's offers you – a solution to your need for a photographer who can snap a beautiful portrait of your wedding and make these memories everlasting.
Choosing the ideal wedding venue is only the start. Whatever location that you wind up selecting, you'll need an experienced Grand Rapids wedding photographer to capture your lasting memories. When you have numerous options for wedding photojournalists, you need to make sense of them all.
For more than 30 years, Eivan's photography specializes in making straightforward decisions for your best wedding photos. We have a broad pool of talented local experts who know a variety of styles, themes, and techniques in locating the ideal match for your ceremony.
Ours is a massive resource for creating elegant, timeless, and memorable wedding pictures meant to last a lifetime. Eivan's makes this happen by pooling in a wide array of local talents – certified wedding photographers in Grand Rapids with experience and skills to make your big day extra special.
One distinct difference we have from other wedding photography service is our pairing process. It is a method for us to match you with the right Grand Rapids wedding photographer who will make sure you have a wonderful time.
Your perfect pairing process starts with a tried and tested online style quiz and planning tools, which uses your answers to reveal your ideal photography techniques. That allows us a clear metric of locating your best professional, creating the perfect set of wedding day photos.
If you aren't satisfied with the quiz results, worry not. You can still gain lots of inspiration from our site. You can review past ceremonies that we've assisted with our photo gallery, and our blog posts are sure to create a few helpful hints too.
If you are having a hard time looking for inspiration, our site can provide some ideas on how we can capture your special moments. Our blogs have lots of wedding photography ideas that our Grand Rapids wedding photographers can do for you.
Eivan's Photo Inc. offers local services. That means we will provide you with services and solutions that can be found here in Grand Rapids and are suitable for the theme of your wedding. With customized solutions being part of our services, it also means that you can rely on us to create a personalized wedding photography plan.
Our wedding photographers in Grand Rapids are all certified professionals. They are skilled, talented, and experienced, utilizing their knowledge as they work behind the camera to capture your wedding's best moments.
Boasting of honest and caring customer service plus highly rated online reviews, perhaps the best thing about us is we offer affordable wedding photography in Grand Rapids. No matter your budget, our payment plans and cost guides are the best value. Along with a price match guarantee, you can save a lot for your wedding.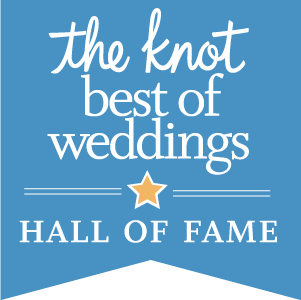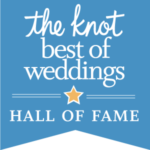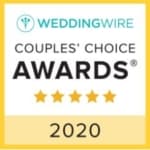 The wedding video captured our day perfectly from relaxing shots of the girls getting ready to my husband and his guys acting like clowns, I love it more every time! 
This team was professional and certainly the best deal out of ALL the 21 photographers we spoke with. We love to do our research and we found that Eivan's had the most reputable, professional, best quality pictures and video package we've seen during our search. The team was a lot of fun to work with on the day of and we recommended them to several other engaged couples. 
They are very professional!!! They are open to hearing what you want to capture the day of your wedding and they work with you to make sure that everything is going as you want. They don't get in the way at all and you hardly even notice that they are there with a video camera. I totally recommend them!!! 
The city of Grand Rapids is unique in that, depending on the time of year, you have different considerations in which venues to book for your wedding day celebration. Whether you are mulling over a traditional springtime outdoor ceremony near Millennium Park or you prefer an urban setting at the Chaney Place, you have many options throughout the city.
Grand Rapids has a plethora of churches, event halls, ballrooms, and beautiful sceneries perfect for a wedding location. As one of the most romantic cities in the US, it is no wonder why you'd want to tie the knot here. With the city's tremendous options of hotels and venues, you can easily have a personalized wedding ceremony that matches your taste, interests, and budget.
If this is what you need, then you are on the right page. We are happy to share with you our resources and pool of photographers. Just take your online style quiz today and schedule a free consultation. Eivan's wedding photography will be sure to ease your wedding planning worries today.
When you need help finding your best wedding photojournalist, you can count on us to find the right service provider, thanks to our 30 years of expert results from Eivan's Photo Inc.