$300 COUPON WHEN YOU CHECK YOUR DATE AVAILABILITY
Detroit Wedding Photographer
At Eivan 's Photo Inc., you will visit and communicate with local Detroit wedding photographers who know more about the area than most. That means they know all the crooks and crannies of the area, the best wedding venues, and how to catch the beauty of your special day.
With our 30 + years of experience in the field of wedding photography, Eivan is committed to providing you with professional wedding photography in Detroit. Your coming wedding is a very special day, and for that, we want nothing but perfection. Since arranging a wedding takes a lot of time and preparation, introducing you to a professional wedding photographer is sure to ease your worries.
Eivan's photographers are trained in a range of wedding design methods, incorporating both conventional and theatrical styles to display the unique moments of your big day.We do this by our matching process structured so that you can be partnered with a partner who is capable of supplying you with personalized ideas for your photoshoot.
By customizing it, we say that our accredited experts can make your wedding dream come true. Is that the classic look you want? Or is it photojournalistic? Is it video or art? Maybe a lifestyle? All you have to do is express your heart 's wishes with our Detroit wedding photographers, and they'll give you wedding advice to make it real.
Many couples wonder and ask, "how do I find a Detroit wedding photographer near me?"
We can pair you with a photographer that matches your style and budget!
Planning a wedding is not a straightforward feat. From the dress to the roses, there's always something more you should settle on. That's why you should let our wedding photographers in Detroit take wedding pictures out of your hands.
We're going to treat every detail of your wedding portraits with due care before your big day. With Eivan 's Photo Inc., you will be partnering with a conscientious photographer who will do an outstanding job of taking your wedding images.
We make it easy to prepare your special day with a variety of options available online. Start with our photography style quiz to learn more about the kind of image that suits your needs. Or, you can let us a consultation with us.
If you're still not sure which themes or styles you want to show at your ceremony, you can still look for ideas via our blog posts. When you check out our portfolio, you will see a detailed account of how we do our job and are the perfect guide for planning your wedding. So, when it's time to employ a wedding photography service from Detroit, you can keep up with your plans.
Our flawless matching method remains the easiest way to realize if you're having the right local expert, as well as seeing the wedding sites in Detroit from our previous couples. It's a process that we've mastered over the years to supply you with the finest wedding packages and photos of the highest quality.
We will connect you to Licensed Skilled photographers and videographers through our local services. These are professional and professional wedding photographers in Detroit who can provide you with personalized designs that suit whatever theme and mood you want for your wedding.
Your wedding is your special day, so you want it to be amazing in every way, and truly, you deserve it! Careful preparation is needed to make this possible, and a professional wedding photographer in Detroit is a huge support in making your wedding dream come true.
We pride ourselves in providing a reputable customer service. We've been doing this for a long time, after all, and it shows in the highly rated online feedback that our clients send us, as you can find out below.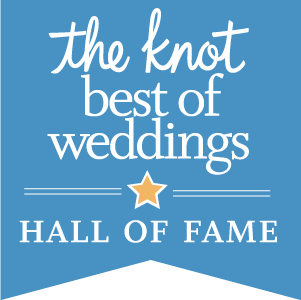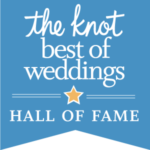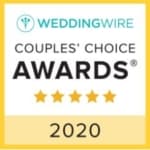 We were so pleased! Our package price was fairly reasonable compared to others and was tailored to what we needed. Both our photographer and videographer were so nice and helpful and did such a great job capturing our special day! We love the shots they both caught and created. Thanks, Eivan's, for helping make our special day even more special! :) 
The photographer and videographer that were assigned to my wedding were AMAZING! They arrived on time and went to work and made memories of our wedding day! I could not ask for better individuals to help capture our special moments! The pictures we took were not forced and felt so natural to take. Everyone had fun and enjoyed our memorable wedding day. Choosing them to help make your day special and capture the sweet moments of you and your husband starting a life together will not be wasted on a bad choice!
I cannot express enough what a great job that Eivan's did. We had the photographer go through mud to get the best shot. Seriously I cannot express how wonderful they were and how much they worked for us and we're flexible with changes. Best company ever. Also very affordable. 
From the classical Henry Ford Museum to the musical water fountain and baseball diamond at Comerica Park, you have many choices to select from. Unfortunately, it doesn't take long for choices to be daunting.
What kind of wedding are you looking for? Is this a spring celebration in the Small Gardens or an elaborate ceremony in The Field House? The historic town of Detroit has a variety of venues to hold the wedding ceremony. If you haven't yet identified the best wedding venue, we will help with that as well. Let Eivan 's Photo Inc. serve as your companion in the hunt for Detroit, your wedding photographer. Check availability now and let us help you prepare the dream ceremony.