$300 COUPON WHEN YOU CHECK YOUR DATE AVAILABILITY
Denver Wedding Photographer
When it comes to springs weddings, you will find that spending time in Denver has many glamorous locales and natural wonders perfect for your wedding ceremony and reception. In many ways, finding the right location for this important day is one of the most difficult parts of the wedding planning process.
Good thing we can help you with that! Since we offer local services, we can attest that the photographers who tell stories are familiar with the best wedding locations in the Denver Metro area.
The fact is when planning a wedding, you have many things to deal with and decide, from the wedding dress to the wedding venue. It is tough if you don't have someone to assist you in all these.  When it feels as if it's too much for just one person, you have a friend in wedding photography services.
Moreover, we offer customized solutions and that means you can rely on us to be able to capture wedding portraits that match your ideas. Our wedding photographers in Denver are all adept at the different techniques and methods of photography.
Whether you prefer traditional or photojournalistic, no matter the style of wedding photography you have in mind, we will make sure to capture it perfectly. To be our partner means we'll create high-quality, professional wedding photo albums for you.
Head over to our online image gallery on our wedding website where we showcase past weddings we've helped capture. Whether you haven't decided on a theme yet or you need to know what venues look like ahead of time, we have planning tools at every part of the process.
By meeting up with us or taking the style quiz, we can customize our wedding photography service with a planning guide and find the right photographer to suit your needs. Our goal is to make sure that you will have only the best memories working with us. Knowing how special and important your wedding day is, we are here to make sure that nothing goes wrong.
Eivan's Photo Inc. acts as your perfect pairing service, helping you locate wedding photographers in Denver who truly understands your needs and sense of style. That's right! The difference in our service is how we match you with the Denver wedding photographer.
With us, you work together with certified experts and a wedding planner with the skills and talent to snap the perfect portraits as you are surrounded by the people you love. When you choose our photographers in Denver, we become familiar with your tastes as if we were one of your bridesmaids.
We also take pride in providing reputable customer service to all our clients. Our highly rated reviews speak of our reputation as an easy to approach and reliable wedding photography service. Similarly, Eivan's Photo Inc. is known for affordable wedding photography in Denver, Colorado.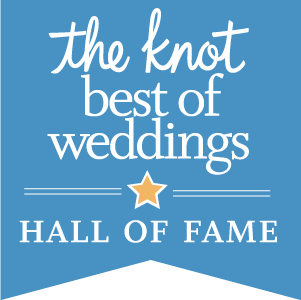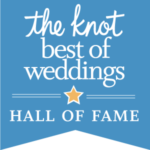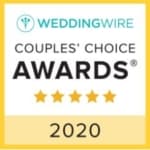 Eivan's was such an excellent choice – easy from start to finish. Would highly recommend their service. Great pricing, too! 
Our pictures turned out great plus our video. I could not have asked for anything more. The pictures were personal yet creative at the same time. I would definitely recommend Eivan's and use them again. 
Great service and pricing on photos and video bundles!They've done an amazing job on everything, I wouldn't ask for anything more than want they have done for our wedding! Thank you!! 
Your dream of becoming one with your soul mate is quickly approaching. You have chosen the prestigious city of Denver as the stage of your special moment. Whether it is at the rocky mountains, Della Terra Mountain Chateau or the Boulder Country Club, your selection is perfect!
You have been planning your wedding for years with magazine cutouts and daily visits to Pinterest. Now you need someone who can tie all your ideas together in telling the story.
So, where can you find the time to locate a wedding dress, a bakery, and sift through the potential Denver wedding photographer candidates for your special day?
Let Eivan's Photo Inc. help you by pairing your ceremony with the perfect wedding day photographer. When you book your ceremony's needs with us, we guarantee only the best in local photojournalists to pair you together.