$300 COUPON WHEN YOU CHECK YOUR DATE AVAILABILITY
Columbus Wedding Photographer
At Eivan's Photo Inc. we show our great love to all the couples in Columbus in terms of the services we offer. No matter your beliefs or background, we have the most professional and skilled Columbus wedding photographers that would treat you with the kindness and love you deserve. 
We have the resources and service providers that make planning your wedding a breeze. Even if you still need inspiration, we can help you with online resources and image galleries. So, you won't regret letting us help you prepare your perfect wedding day preparations. When we assist you, it takes more pressure off your shoulders so you can enjoy more of your day.
What really sets us apart from other wedding photography service provider in Columbus is more on the quality of the images that we are going to give you. This is because we always assure couples who are going to choose us as their wedding photographer that it will stand for a long period of time. This means that couples will enjoy seeing their photos for many years to come. Apart from that, our entire captured images are colorful, bright, and very romantic.
Because of the stress that weddings can bring, you need a friend who can make navigating the bridal options a more straightforward process. Eivan's Photo Inc. provides the best pairing possible for your Columbus wedding photographer needs. Our affiliate photojournalists represent the most talented professionals in the area.
We also always combine photojournalistic and fine art style in our work. This only means to say that we will help you in making memorable poses not only to have beautiful canvases but to let you reminisce candid and fun moments that will happen all throughout your wedding. At Eivan's Photo Inc., we have our wedding photographers in Columbus that pays attention even to the little moments, reactions, and expressions that you will never forget during your wedding day.
If you still aren't sure which direction you want to take your festivities, we can assist with that as well. Our company is not after promises but more on putting actions in terms of the services we offer. Take an online bridal style quiz and renew our past happy couples during their celebrations, for example. We assure that whoever chooses our company, we always give them satisfaction, quality attention, and action that suits their needs.
Some couples are afraid to get in touch with any wedding photographer in Columbus since they think that they don't have the guts because of their money matter concerns. At Eivan's Photo Inc., you need not worry anymore about your budget. We offer the best pricing that will suit your needs or situation.
We give you affordable wedding photography in Columbus that will make your wedding day extra special without breaking your wallet. Although we offer affordable wedding photography services, the quality will never be affected. We always put emphasis on the quality of our service over other matters.
If you choose any of our Columbus wedding photographers at Eivan's Photo Inc., you are assured that you're in the right hands. We always value sentiment and connection to joyful and authentic couples in Columbus. We have the talent, skills, and passion that will definitely give the best wedding photography services that you need.
That is why we have the highest online ratings among other wedding photographers in the city. We have acquired many positive feedbacks and reviews from the couples we've worked with for the past years. If you want to check if we go beyond the expectations of our clients, feel free to visit our portfolio page.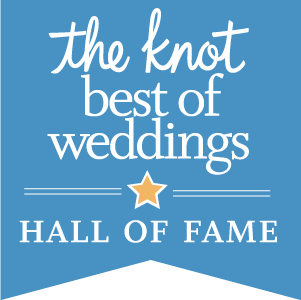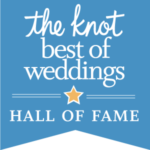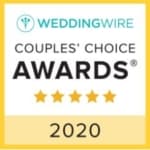 Awesome experience. The photographer had high energy and took tons of photos. The videographer made sure to cover all of the important parts as well. Great job on both parts. I'm excited to see the final workings! 
Eivans did our wedding on August-31-2014 and we couldn't have asked for a better team! The photographer/camera work was amazing and they were all so professional. People that attended the wedding still praise them and ask about them For their future weddings! Also, the owner Sam was awesome to work with and he really blew our expectations on our wedding day. Thank you Eivans for everything and thank you for making our wedding a night we will never forget with your camera work!
Honestly all I can say is WOW! From the first phone call, I knew I was in good hands. Our wedding pictures turned out amazing and not to mention we got them back 2 weeks after we got married! If you are in the Columbus Ohio area I HIGHLY recommend them to everyone ❤️
The city of Columbus lends a stunning urban backdrop for any wedding jubilee. Whether you prefer the city skyline from the views of the Ivory Room or something more industrial and modern like Vue, there is something for every bride to be to choose from.
Let Eivan's Photo Inc. help you make your most important day go off without a hitch. When you have us to plan your wedding, it will surely save you time and effort every day.