$300 COUPON WHEN YOU CHECK YOUR DATE AVAILABILITY
Cincinnati Wedding Photographers
At Eivan's Photo Inc., you can meet and connect with local Cincinnati wedding photographers who know about the city better than others. That means that they know all the crooks and crannies of the city, about the best wedding venues, and how to capture the magic of your special day.
With our 30+ years of experience in the wedding photography industry, Eivan promises to provide you with quality wedding photography in Cincinnati. Your upcoming wedding is a very special day and for that, we want nothing but perfection. Given that planning a wedding takes a lot of time and work, connecting you to a reliable wedding photographer should certainly ease your worries.
Eivan's photographers are skilled in various wedding planning techniques using both traditional and dramatic styles to showcase your big day's special moments. We make this happen through our pairing process designed so that you can be paired with a partner who is capable of providing you customized solutions for your photoshoot.
By customized, we mean that our certified professionals will make your dream wedding come true. Is the classic style you want? Or photojournalistic? Film or artistic? Perhaps lifestyle? All you have to do is just share your heart's desires with our Cincinnati wedding photographers and they will give you wedding tips to make it happen.
Such many choices make it hard to decide. In addition to finding the best wedding venue, you also need flowers, a wedding dress, a wedding photographer, and other wedding vendors. When you are short on time, however, it may seem as if you won't finalize all your plans. So, you might be thinking that it would be great to have a reliable partner during this hectic period.
If you find yourself wishing you had a wedding day expert on your side, then you have come to the right place because Eivan's Photo Inc. can assist you with all of these problems! We have a broad range of professional Cincinnati wedding photographers who are proven experts at capturing every detail of wedding ceremonies.
If you do need some help feeling inspired to think of what style or theme you would like for your wedding, then you can just head over to our online image gallery to see the weddings we have helped plan. At our portfolio page, you will see the stunning photos our photographers have taken, snapping not only bright smiles and boisterous laughter but the emotions that go through the faces who are there to celebrate with the bride and groom.
 When we pair you with your perfect wedding photographer, we can save you more time than ever before. You could spend days trying to locate the right photographer and you still wouldn't be sure if you made the right decision. When you choose us, however, we can find the perfect candidate from an entire pool of expert service providers. So, we provide and you choose without you having to do the work!
More than that, we offer affordable wedding photography prices in Cincinnati designed to provide the best value for all kinds of wedding budgets. We offer payment plans categorized in such a way that they will be easy on your pockets. Moreover, you can take advantage of our price match guarantee so you can get the best Cincinnati wedding photographer no matter your budget.
It surely can get a little too overwhelming when planning a wedding. There are quite a lot of things you need to do and decide. But when it comes to wedding photography, though, you can trust Eivan to help you out. You can take advantage of the tools we offer such as an online style quiz to find which methods and techniques will suit your ideal wedding idea to get you started.
This way, you can get some notion of how our photographers will take your pictures. If you are still unsure, then you can even avail of our free consultation. With reputable customer service and highly rated online reviews, Eivan's Photo Inc. is confident that we can satisfy your expectations.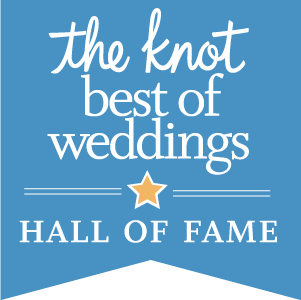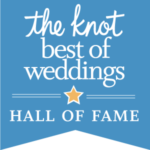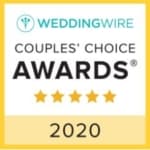 Eivan's photography and video did an amazing job at our wedding! The staff was all very kind and professional. They kept us on track during the day and made sure all of the important moments of our day were captured! I would highly recommend Eivan's. 
When it comes to capturing the most important day of your life…you have to pick a company that YOU can trust and that shows experience and talent. You get that with Eivans. I was truly ecstatic with how great our pictures turned out! not to mention how quickly we got them back from the photographers! The photographers made sure that even with our crazy busy and hectic families that things ran on time and took every suggestion for picture ideas that we wanted! I sincerely thank Eivans for giving us such a great experience from booking to service to picture results! I will definitely be using for other occasions and recommend them to EVERYONE! 
My husband and I are very delighted that we chose Eivan's Photograph for our big day. They were able to capture our magical moment in every great detail. Our photographer was very professional and was easy to work with. They provided an unparalleled service experience with unbeatable package pricing. They created our personalized album and we enjoyed sharing it with our family and friends. Eivan's team assisted us in every step and was very informative and accommodating. 
When it is time to plan your special wedding day, there are so many choices that you could select. Do you go with the quiet sophistication of Woodman Hill Mansion or the glitzy celebrations of booking the Phoenix?
Once we find your best option, we can set up an online or in-person consultation. Or, if you still need help deciding on other details, you can pull some inspiration from our other tools. Why shouldn't planning your wedding be a more straightforward process? When you choose Eivan's Photo Inc., we help make more of your bridal decisions easy.
Eivan's Photo Inc. has helped countless of future brides in Cincinnati for over three decades. During that time, we have learned and perfected our photography service to support just about anyone who is planning their wedding ceremony here.
It is no simple task, but we are confident to capture the sparkle in your eyes because we have done it a million times. No matter where it is in Cincinnati that you will be having your wedding, whether it is a grand or a simple occasion, we will make it timeless for you.