$300 COUPON WHEN YOU CHECK YOUR DATE AVAILABILITY
Boston Wedding Photographer
If you are planning your dream, real wedding in Boston, congratulations! You have chosen one of the picturesque cities in the state, one that could no doubt give you a stunning backdrop for your wedding photos. No matter what theme or style your wedding day is, we are sure our wedding photographers in Boston can capture it perfectly.
Knowing where to look for wedding photojournalist services is not always a simple task to tick off your "to-do list". That is why at Eivan's Photo Inc., we strive to help with anything and in any way we can! Serving Boston classic still images to full video documentation, we have developed an entire catalog of professional photographers ready to film for you. Attempting to handle all the wedding planning on your own can make even the calmest bride fret. So, when it comes to locating a Boston wedding photographer, it can feel like you will never get everything ready on time for your special day.
Fortunately, Eivan's Photo Inc. is known for coming to the rescue! We are a Boston wedding photography and videography company with over 30 years of experience in the business of connecting future brides with local experts. Oh, and it is not just any ordinary wedding photographer we pair you with too. Our perfected pairing process and planning tools help you become partners with a specific photographer – one that takes more than just a documentary-style great picture but tells a story through it.
Throughout the years that we have been in this business, Eivan's has earned a reputation in the Boston public for many good reasons. This city has plenty to offer when it comes to wedding venues. Therefore, we make sure to take advantage of them when we offer you our local wedding services and customized solutions to a destination wedding.
When it comes to pricing, our affordable wedding photographers in Boston make sure to give the best value that matches your budget with the rest of your wedding planning. We take pride in discussing things with you, so don't worry too much if you are on a tight budget. No matter your wedding budget, Eivan's sure has a way to realize your dream wedding thanks to our flexible payment options and price match guarantee.
When you choose Eivan's Photo Inc., locating the perfect professional is a straightforward and surprisingly simple process. We act as your wedding planner, pairing you with an experienced photojournalist who can capture every second of your wedding moments in a photojournalistic style. Rest assured that they are certified wedding photographers and videographers, so they are capable of taking the best shots and providing fast turn-around. After all, we want to give you reliable people for your once in a lifetime event.
If you feel as if you have to plan it all alone, then you have a friend in our Boston wedding photographer, ready to make it all clear and simple. If you need help locating options, we have resources and solutions for every step. You can take our online style quiz to find out the photography methods and techniques that can achieve your expectations. You can also visit our portfolio page on our wedding website to see for yourself some examples of the beautiful wedding pictures our photographers have taken in the past.
Planning a wedding is never going to be easy. It's nerve-wracking just to have to prepare and plan your wedding dress, let alone the food, the venue, the music, the wedding invitations, wedding cake, other wedding vendors, and of course, the photos you have to think about. And you certainly cannot forget the wedding pictures. Your wedding is a very special day that definitely deserves special bridal portraits.
When it comes to wedding photography, one thing that sets us apart from other companies is the fact that our wedding photographers all love to capture candid, authentic moments. When they take your wedding photos, it will be pictures filled with raw feelings of your joy and love. When you walk away after our session, it is not only photos you get but a fun experience you will remember for a long time.
You want this special moment captured in creative portraits that will remind you always of what a happy event this was. Rest assured that Eivan's Photo Inc. will make sure that you will have your expectations met with satisfaction. We are a company who cares about our clients and their heart's desires, which is evident through our reputable customer service awards as well as highly rated online reviews our clients never forgets to leave us. Check them out below!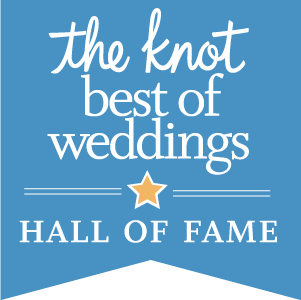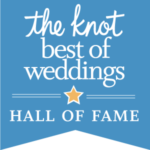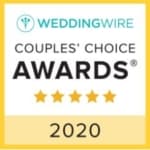 Our photographer and videographer were amazing! very artistic and had great ideas. The customer service is great too, they always emailed back or returned my calls in a timely manner! I can't wait to see my photos and video. 
All I can say is wow! We hired Eivan's for our wedding day and I have to say it was the absolute best decision and the right choice! The price was very fair and the employee who booked us was very flexible and willing to help us out in any way possible. Our photographer was absolutely AMAZING! He was very prompt in responding to emails, he communicated well with me, he was on time and ready, he stayed busy the entire time taking thousands of pictures, he was patient with me when I was overwhelmed, he was kind, and most of all he shot BEAUTIFUL work.Thanks for having such an important part in my special day! 
Marissa T.: I was beyond excited to find this company!! So many services were outside our budget and I was nervous that I would have to sacrifice quality and professionalism but with Eivan's, NOT AT ALL! Their multiple package options really allowed us to customize everything we wanted/needed for our big day! Eivan's was able to match my husband's and I's styles and photo needs to a PERFECT photographer that worked extremely well with my family and bridal party. The quality of our pictures is beyond words and are just simply amazing. 
Boston is a great city to create a unique scene for any wedding celebration. If you prefer a classic and elegant ceremony at the Old North Church or something more contemporary at the State Room, then there are numerous options for your important day.
Now, you don't have to waste your days calling every photographer in town. Instead, let us do the work of pairing you with a local photographer near you who won't miss a single memory. If you are worried about how you're going to handle it all, then just let your wedding day pals assist you. Choose Eivan's Photo Inc. today so that you can discover your perfect wedding photographer.