$300 COUPON WHEN YOU CHECK YOUR DATE AVAILABILITY
Austin Wedding Photographer
For over 30 years, Eivan's Photo Inc. has made it a goal to connect you with the best Austin wedding photographers. We developed a pairing process and planning tools that made it easier to connect you with a local expert fit for your needs, whatever it may be.
When you choose Eivan's Photo Inc. for your special day, we have wedding photojournalists with the experience that you can trust. We offer customized solutions designed to match up your needs, including budget. Price can be a real pressure when looking for a wedding photographer or videographer. So, no matter your budget, we are sure that we can settle on the right price to capture the real moments of your big day.
With us around, you have one less thing to worry about when planning your wedding, which we are sure is a great relief for you! Therefore, let us take care of finding the photographer with the right visual storytelling skills the captures moments.
We know that a lot of planning happens to have the perfect wedding. That includes having a reliable Austin wedding photographer to be your partner in capturing these fleeting special moments. You want to be able to look back on your wedding day through vibrant pictures that make it feel like those moments happened only just yesterday.
This is exactly what we want for all of our clients. Eivan's wedding photos are creative and vibrant thanks to excellent photographers who can assist you throughout the entire session. Even if you still need inspiration in planning your ceremony, you will find our helpful and convenient online tools very useful.
From high-resolution photo galleries of past events to a bride's personality and style quiz, we are indeed your wedding day experts. You can also check out our portfolio and see for yourself evidence of our previous work and to help figure out your photography styles. No matter the style or idea of wedding photos you have in mind, we are confident that Eivan's can deliver according to your expectations as we have done countless times in the past.
Our wedding photographers in Austin care about our clients. And so, our service is more than just taking pictures. To be able to take remarkable wedding photos, we always consider the personalities, style preferences, and circumstances of our clients. After all, we believe that every couple is special.
And we totally understand that you need an Austin wedding photographer who can produce the most stunning portraits as you imagined them to be. We have helped countless couples plan their weddings and are proud to say that we have made many of them happy and satisfied with our work, which you can witness through their posted reviews.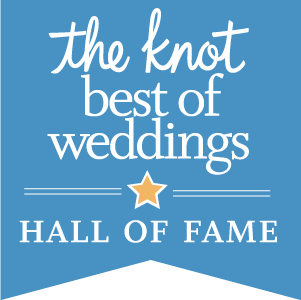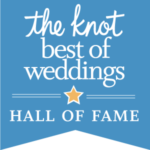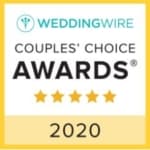 Eivan's was very helpful when we were choosing the photo package we wanted. Never did we feel pressured to add on anything we didn't want. On our wedding day, our photographer was a pleasure to work with. He was on time, flexible, and friendly. We have already recommended Eivan's to other friends who are starting to plan their big days! 
Almina Z.: Eivan's made my husband's and I wedding day unbelievably special. The photographer and videographer we're amazing! Our pictures and video turned out amazing, and I would choose them again in a heartbeat. I felt comfortable with what they were doing and trusted them fully. They made my pictures look beautiful. I am speechless with the way they did everything. Also, reaching them is never a problem and if you leave a message they do return your call their customer service is excellent. I will never forget my wedding day and thanks to Eivan's for giving us a wonderful experience. Thank You Eivan's for everything!!! They gave my husband and I exceptional service!! :)
I looked for highly rated photographers and videographers on The Knot because I know that photos and video of the big day are so important, but I also wanted to find someone that had reasonable pricing so eventually I picked out Eivan's. They really met up to my expectations. My photographer was very professional throughout the day. I know I put him on a time crunch with portraits but he did a great job. My videographer was very professional as well and also got along well with my husband which says a lot, considering he was very stressed about the entire thing. Overall I loved their services and I will highly recommend Eivan's to my friends and family. 
Austin is well-known for remaining a unique city. However, even being in an exclusive location, a bride still needs options in modern and classic styles. Austin is home to outstanding food, thriving music scenes, and general weirdness that sets it apart in all of Texas.
It definitely is a thrilling destination. Besides a great place to have your wedding, it is also just the place where you will find the right photographer. Whether you are planning a fairy tale wedding at the Allan House or a hip gathering at the Palm Door, you need a talented Austin wedding photographer who won't miss a thing.
Let Eivan's Photo Inc. pair you with the perfect photographer for your wedding day needs. We are always grateful when we help more busy brides breathe comfortably with a better pool of local talent. So, when you choose Eivan's, we can certainly make your big day less hectic.