The Symbolism and Beauty of Wedding Rings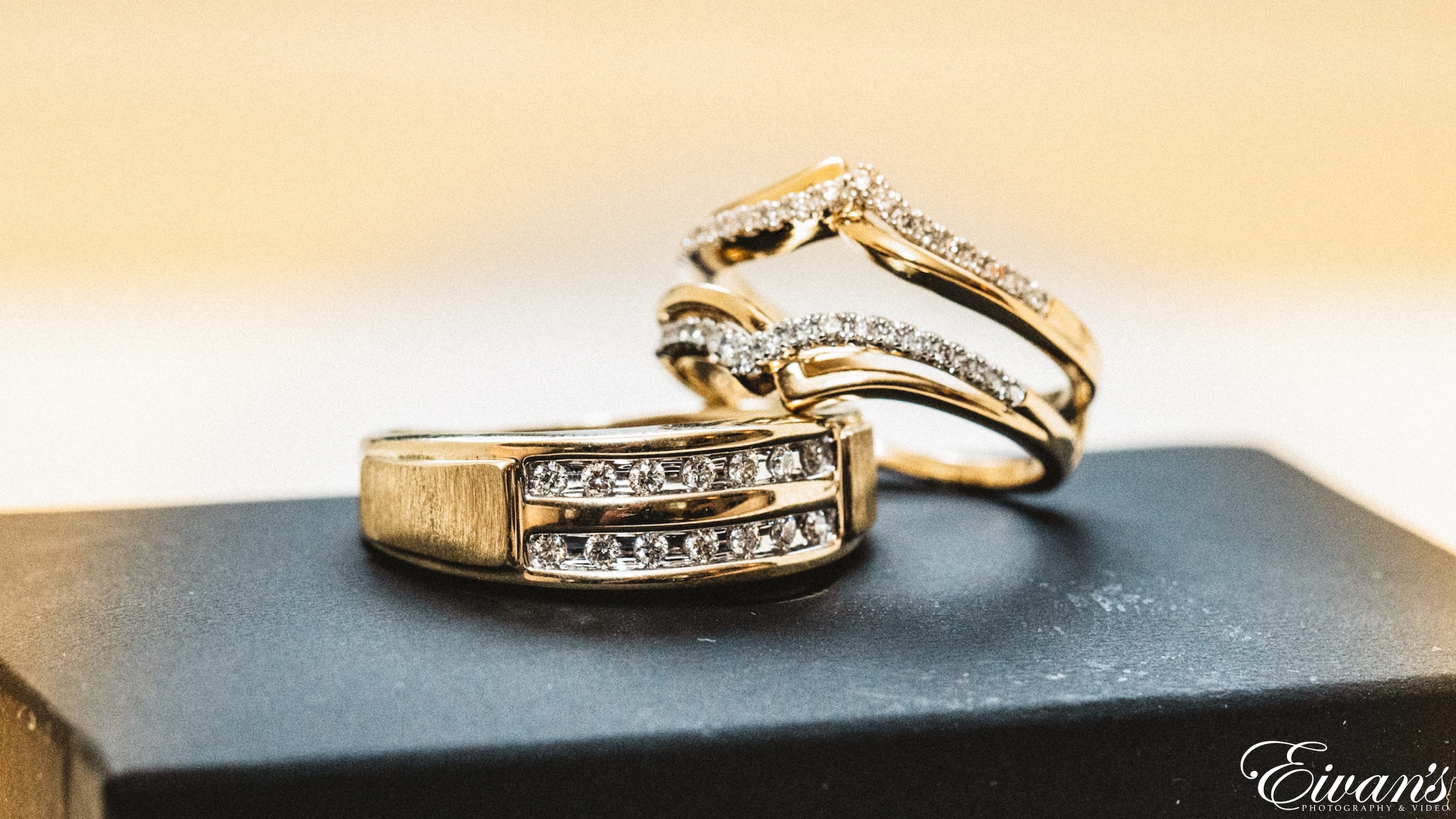 Getting married is a beautiful event that marks the start of a new life with your partner, and no milestone on this journey stands out quite like the exchange of wedding rings. The thought and symbolism behind these rings are incredible, as they are symbols not only of love but also a commitment—a pledge to stand by each other's side for all times. From beautifully intricate details to the deep spiritual meaning, wedding bands offer brides-to-be plenty to consider when choosing their own unique piece. Whether you're drawn in by looks or prefer some deeper significance than what first meets the eye, there's sure to be something special just for you!
The History of Wedding Rings – Explore the history of wedding rings, from their ancient origins to modern-day traditions
Throughout history, wedding rings have been a symbol of eternal love and commitment. From ancient times to the modern era, these bands have undergone a fascinating evolution. While some cultures associate wedding rings with gemstones, others recognize their significance simply as a circle, symbolizing the unending bond between two people. Additionally, tradition dictates that the ring finger of the left hand is the place to wear the wedding band, as it is believed to be directly connected to the heart. Regardless of the details of each culture's customs, the history of wedding rings is a testament to the deep meaning and importance of this timeless symbol of love.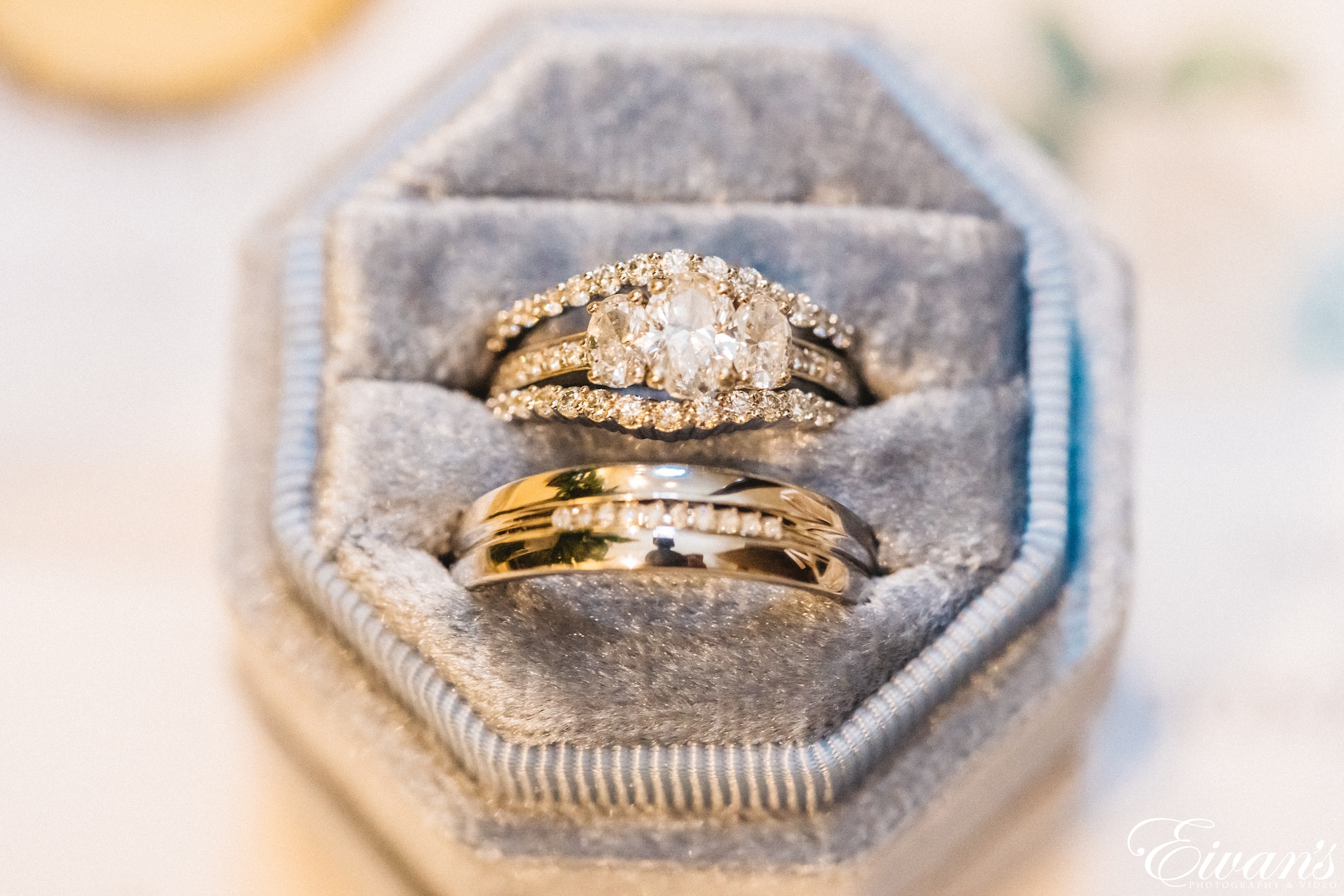 The Meaning Behind Different Styles – Examine the symbolism behind different shapes and sizes of rings
Throughout history, rings have always held significant meaning, especially during the wedding ceremony. The ancient Egyptians believed that the ring symbolized eternity because of its circular shape. Meanwhile, for the ancient Romans, the ring was a symbol of ownership and power. Over time, different styles emerged, and each had its unique symbology. For instance, gimmel rings, with their two interlocking bands, represented union and loyalty. The choice of precious metal in crafting the ring also had an impact on its meaning. Gold, for instance, signified fidelity and devotion, while silver represented a commitment in a non-romantic relationship. From simple bands to more intricate designs, every ring has a story to tell.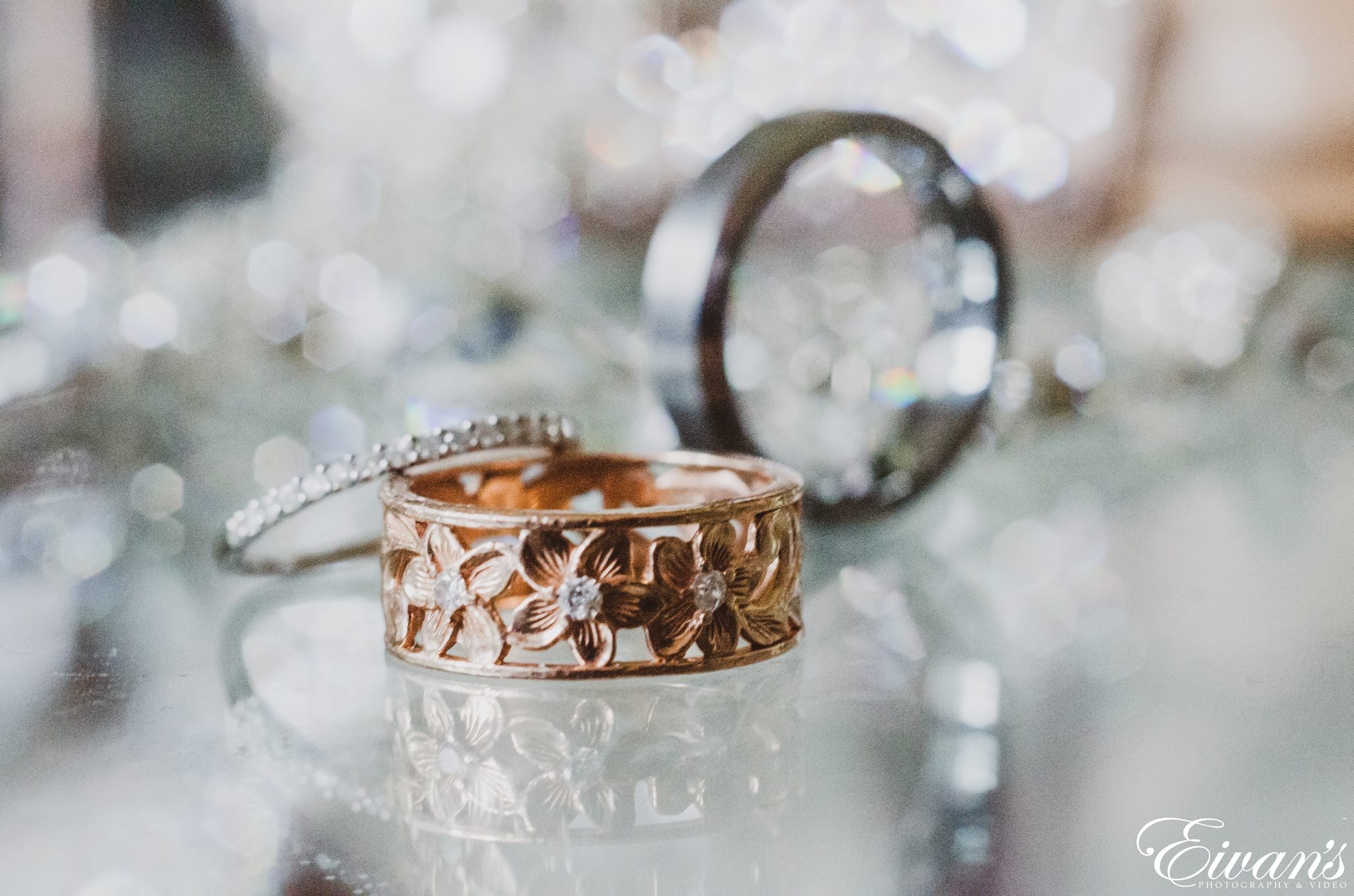 The Allure of Precious Metals – Consider the beauty and significance of gold, silver, and other metals when it comes to wedding ring symbolism
On the wedding day, the exchange of rings is a cherished tradition in many cultures. While diamonds may be a popular choice for engagement rings, there is a certain allure to precious metals like gold and silver. These metals have been used in betrothal ceremonies since ancient times and have symbolized the commitment and love between partners. The placement of the ring on the right hand's fourth finger, also known as the vena amoris, was believed by the Greeks to have a direct connection to the heart. Today, the beauty and significance of precious metals in wedding rings remain as strong as ever, making them a timeless symbol of love and commitment.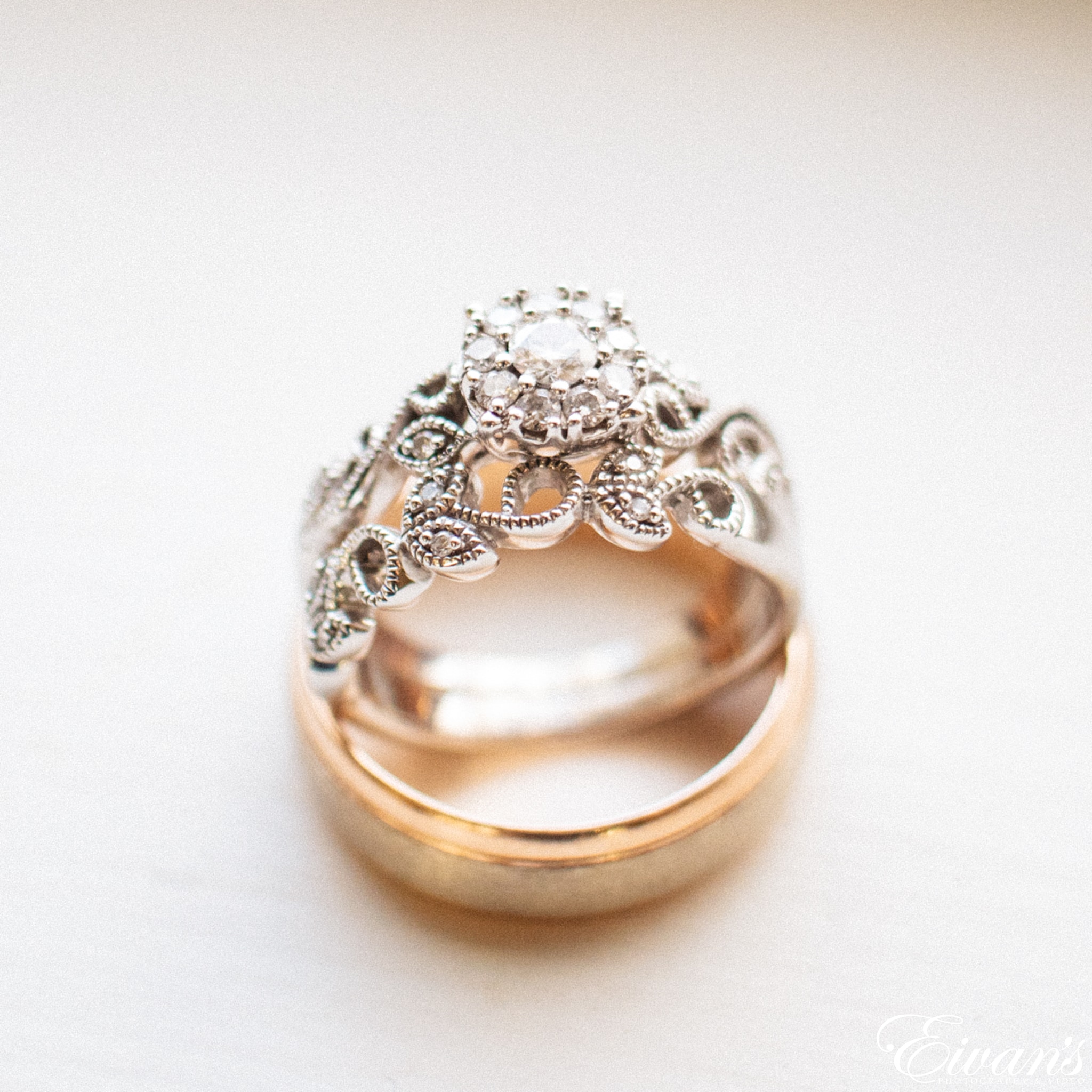 The Power of Diamonds – Uncover why diamonds are such a popular choice for wedding bands and how they add to the significance of the ring
Throughout history, diamonds have held a captivating allure, with their sparkling beauty captivating the hearts of people from all walks of life. During the Renaissance, diamonds were a symbol of wealth and power. And today, they are a popular choice for wedding bands, adding a touch of elegance and timeless beauty to the ring. From rose gold to white gold and yellow gold, diamonds are a symbol of enduring love and commitment, representing an unbreakable bond between two souls. Ancient Egyptians believed that diamonds were formed from the vein of love, adding to their significance. Whether as an engagement ring or a wedding band, diamonds hold a timeless appeal, making them the perfect way to express your love.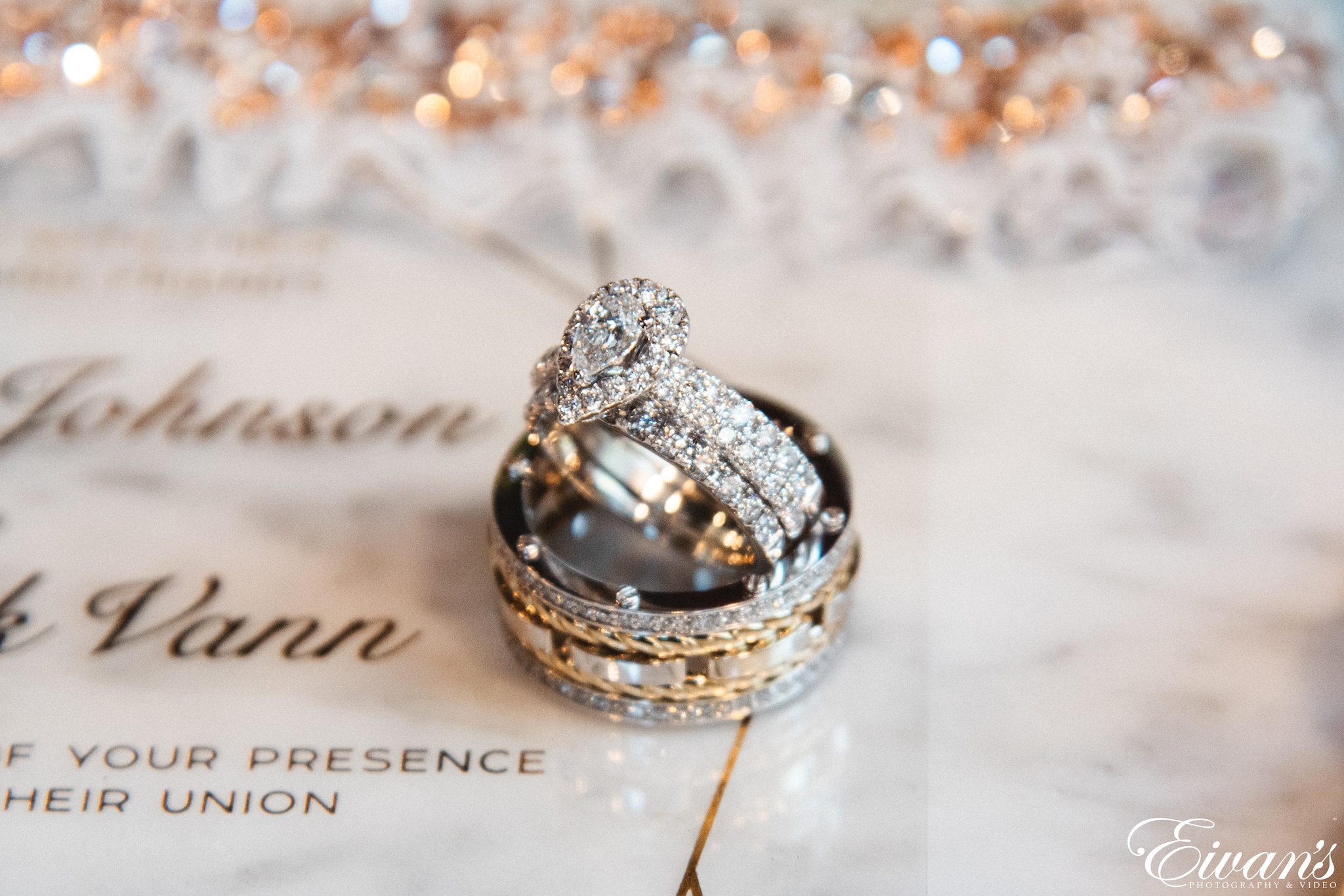 Alternative Materials – Look into alternative materials used for wedding bands, like wood or tungsten carbide
While gold rings have long been the traditional wedding band of choice, more and more couples are exploring alternative materials for their loved ones. From the sleek look of tungsten carbide to the natural beauty of wood, the options are endless. This shift in preference towards alternative materials is not surprising, especially since the middle age group is taking over as the majority of those tying the knot. Plus, in a world where sustainability and eco-friendliness are more important than ever, opting for a non-traditional wedding band can be a great way to make a statement. Regardless of the material chosen, the sentiment remains the same – the ring represents everlasting love, just as De Beers famously coined the phrase, "A diamond is forever."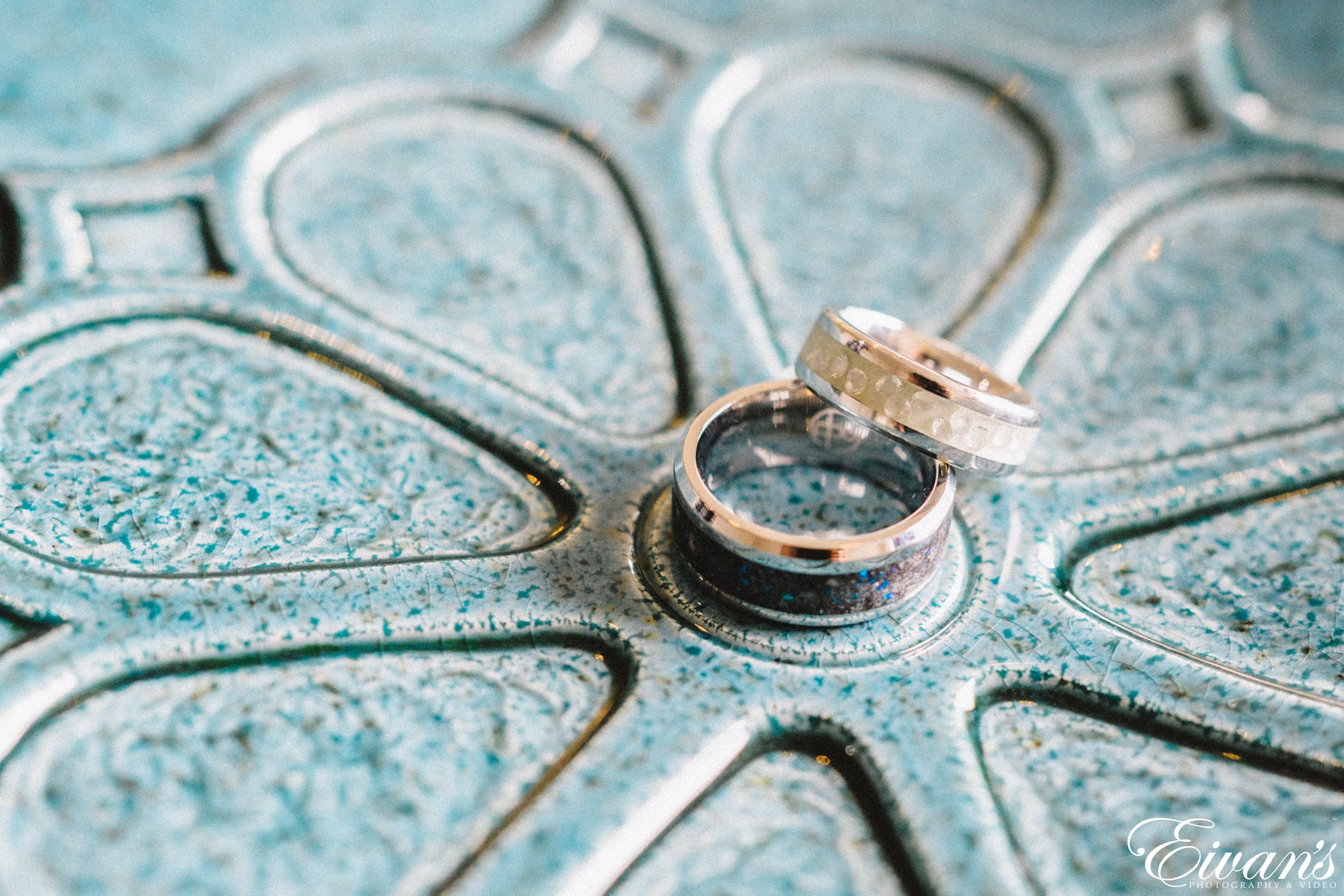 Maintenance Tips – Discuss tips on keeping your ring looking sparkly and new over time
Keeping your ring looking as beautiful as the day you first put it on is essential to its longevity, especially when it comes to poesy rings and those with gems like rubies. While different ring styles and precious stones require varying levels of attention, there are a few universal tips that can help any wearer keep their ring looking sparkly and new. Firstly, try to take your ring off before engaging in any vigorous activities or chores that may damage it. Secondly, don't expose your ring to harsh chemicals like bleach or chlorine. Finally, make sure to clean your ring regularly using a gentle cleaning solution and a soft-bristled brush. By doing so, you can help ensure that your ring stays beautiful and whole for many years to come.
From the oldest days to modern times, the wedding ring has been a symbol of unending love and commitment between partners. From learning about its ancient origins to appreciating the beauty behind each style, discovering why diamonds are popular choices, and exploring alternative materials, we have seen how varied and fascinating wedding rings can be. Taking proper care of it should be part of the ritual as well – with such a meaningful piece of jewelry, you'll want it to last for generations. No matter what kind of wedding band one chooses for themselves or their beloved, it just might become a family heirloom in time. If you need help deciding on what ring will fit your budget and your dream, consider Eivans photo and video as your ideal destination – no matter what design you choose, you'll find exactly what your heart desires here.