The Embrace of Love: Capturing the Magic of the First Look on Your Wedding Day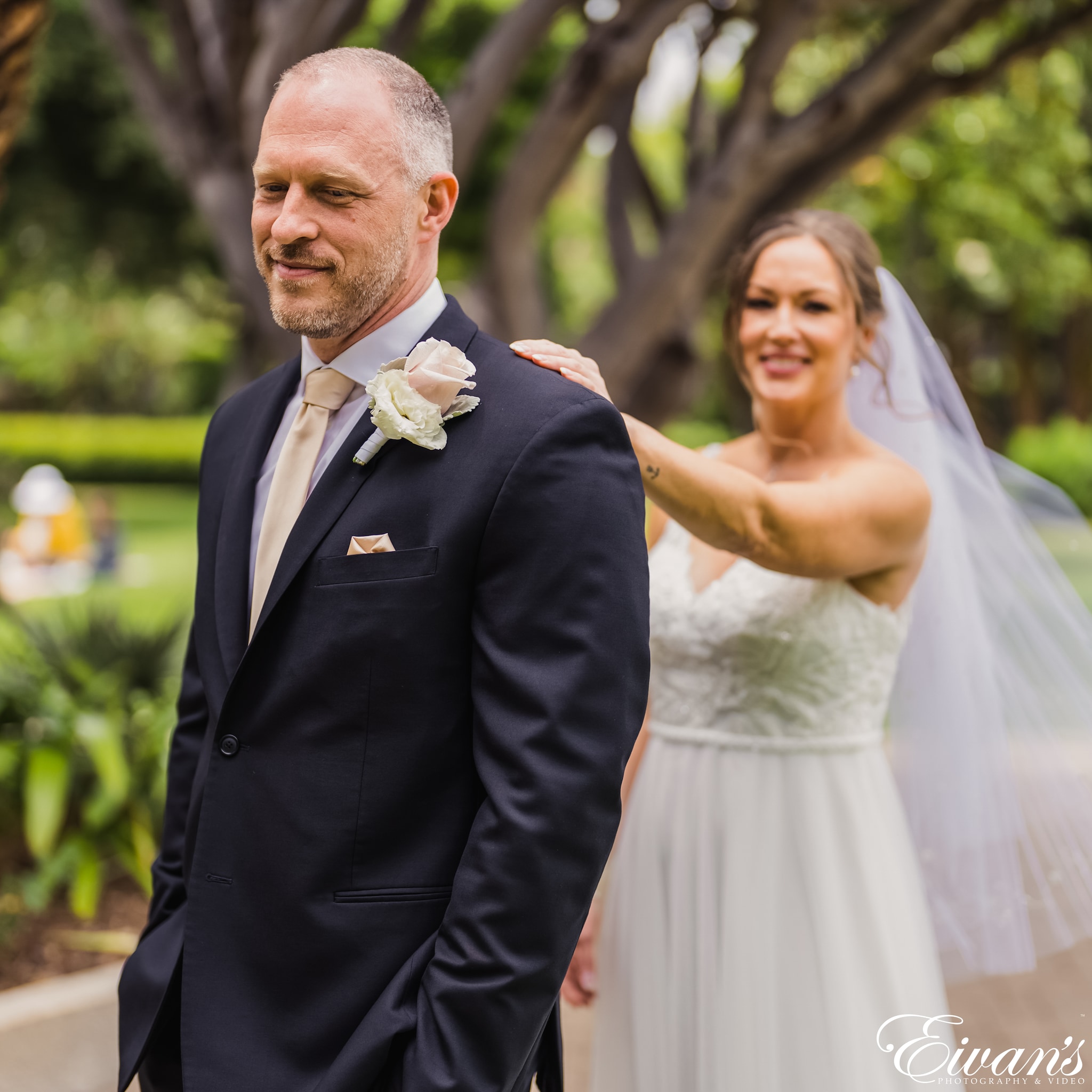 As you say your vows, take a moment to reflect on your relationship in its fullest form. When you look into each other's eyes to share that eternal embrace of love and commitment, feel the magic of the moment encapsulate you both as if time has frozen for just this instance. To capture this emotional exchange–as well as every joyous memory leading up to it–there is nothing more special than having a first look captured by the lens of a camera. Tap into the strength of your commitment and be reminded of what brought you two here in today as we explore how embracing one another before walking down the aisle amplifies all that lies ahead!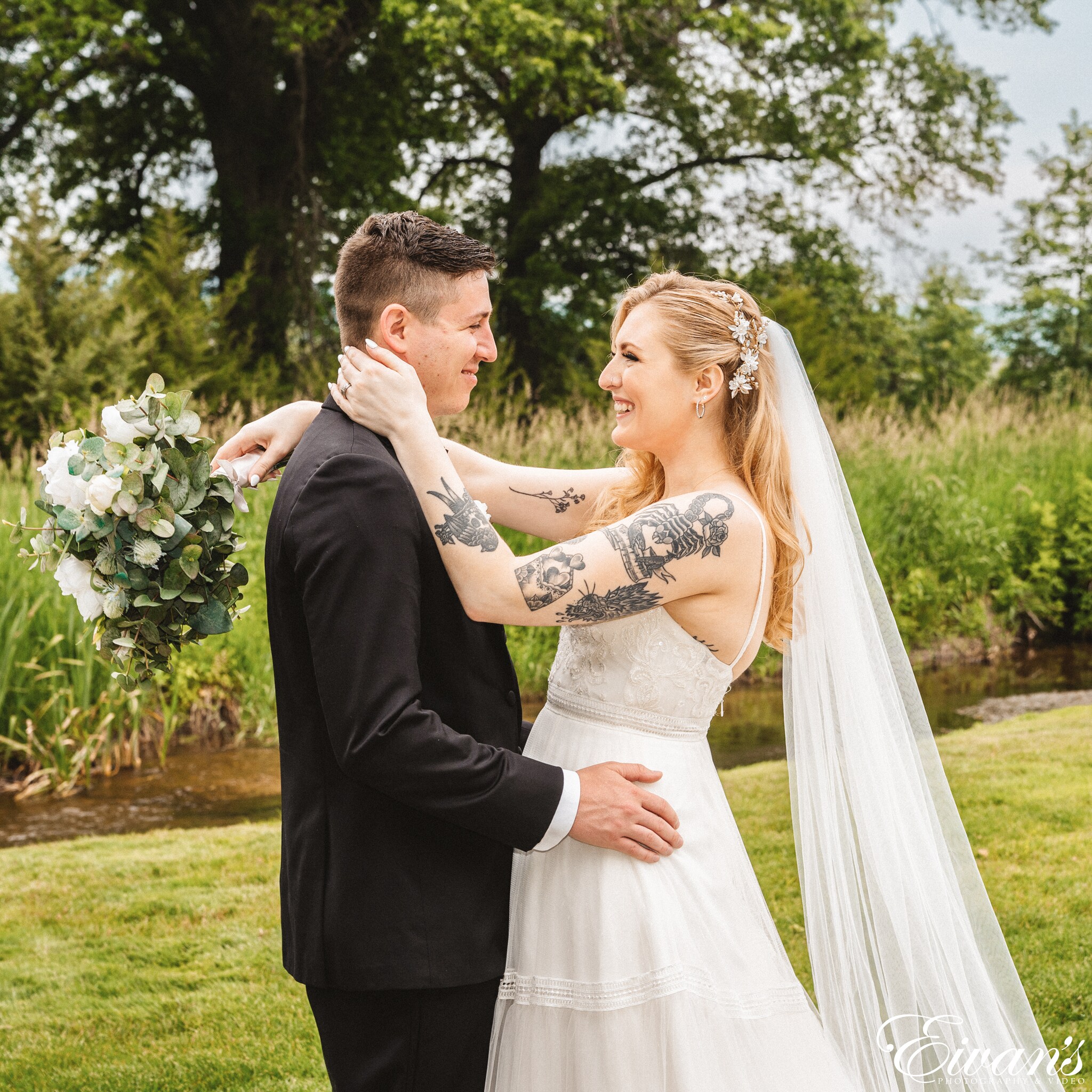 What is a first look and why should you consider it for your wedding day
Your wedding day is such a special day and you'll want every moment to be perfect, starting with that very first time you see each other. That's where the first look comes in, it's a private, intimate moment before your big day officially begins. This is a moment when all the nervousness and excitement of the day can be shared between you two alone without the eyes of the bridal party and guests. It's also the perfect time for your wedding photographer to capture that raw and genuine emotion. Why not break with tradition and consider a first look for your special day?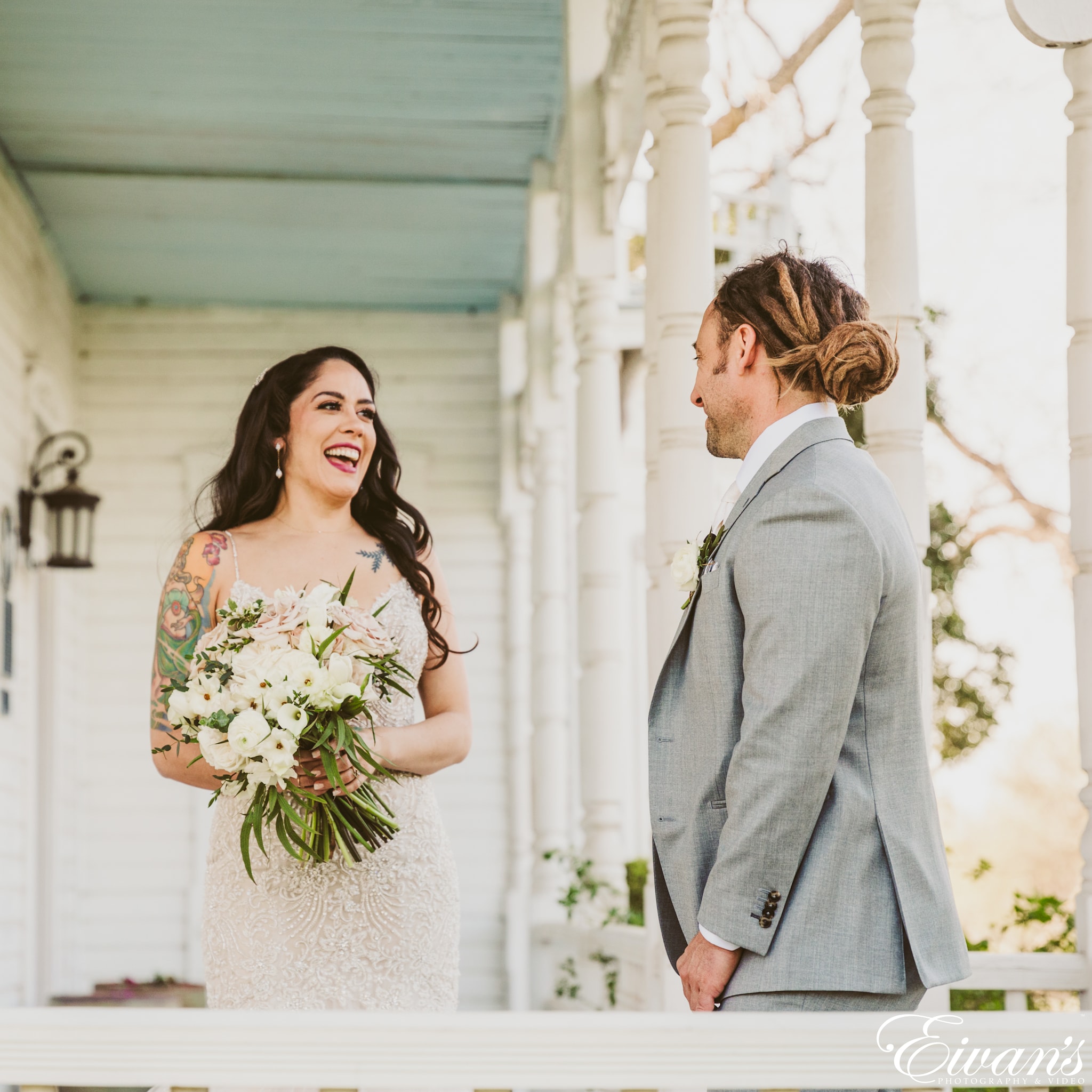 How to capture the emotion of the moment
A love story is a beautiful thing, and capturing the emotion of the moment is crucial to telling that story. One way to do this is through a photoshoot, where the couple can relive their special moments and create new ones. As a photographer, it's important to understand the significance of these moments and to capture them in a way that truly reflects the love and connection between the couple. Whether it's the way they look at each other or the simple touch of a hand, the small details can make a big impact on the final product. And it's not just about the couple – best friends and bridesmaids can also play a vital role in creating those emotional and beautiful moments. By truly immersing yourself in the moment and connecting with the subjects, you can create images that tell a story that will last forever.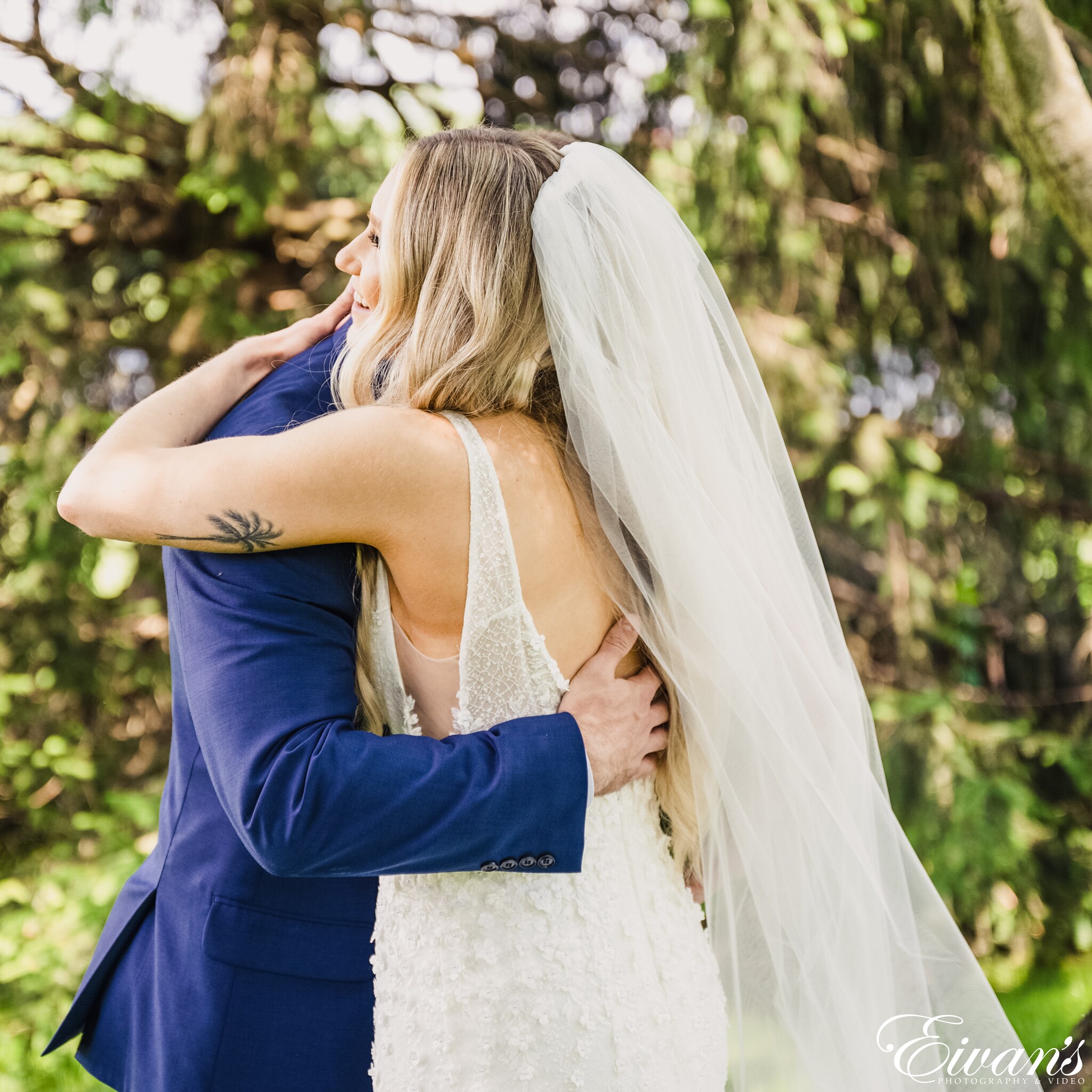 Strategies for creating a meaningful, lasting memory of the occasion
Your wedding is a once-in-a-lifetime experience that deserves to be cherished for years to come. One way to create a meaningful, lasting memory of the occasion is to prioritize bridal portraits. These photos capture the love and joy of your special day and serve as a beautiful reminder of your wedding day for years to come. Another strategy is to spend time with your best friends during the cocktail hour. These moments are a perfect opportunity to bond with your bridesmaids, take silly pictures, and create memories that will last a lifetime. And of course, don't forget the dance floor! Dancing is one of the most joyful and memorable parts of any wedding, so let loose and make some unforgettable memories. Lastly, don't be afraid to embrace the emotional moments of your wedding day. Whether it's a heartfelt exchange of vows or a touching speech from a loved one, these emotional moments add depth and meaning to your special day. By following these strategies, you'll create a beautiful, lasting memory of your wedding day.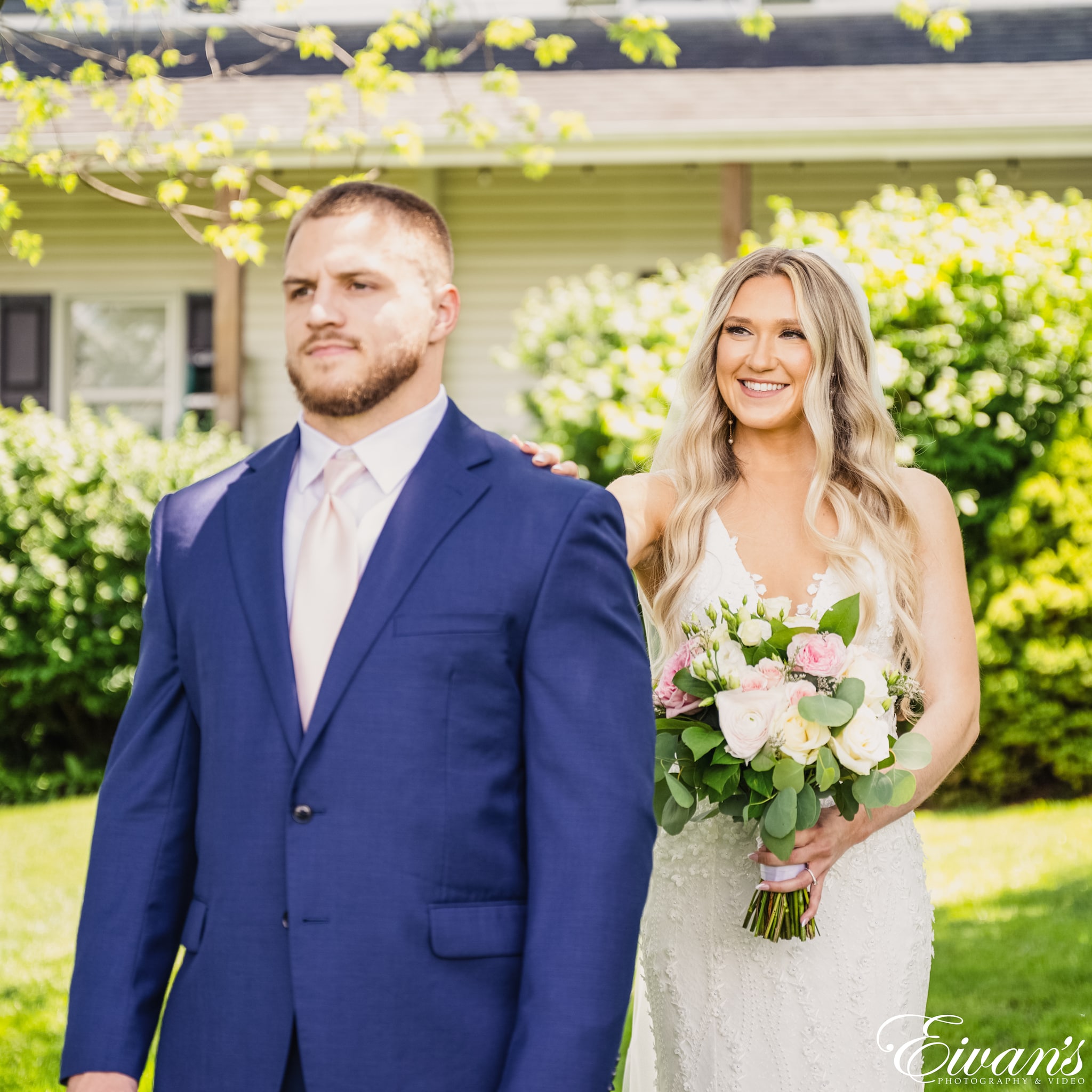 Tips for choosing the right location and photographer for your first look session
Choosing the right location and photographer for your first look session is a crucial decision. This special day deserves forever memories to cherish, which is why finding the right keepsake is essential. Selecting a location that holds sentimental value or enhances the beauty of the moment can make all the difference. Before finalizing your choice, make sure to take into consideration the availability of loved ones in the area or who can easily travel to the location. Additionally, every photographer has a unique photography style, so finding one who can capture your precious moments in a way that resonates with your personal taste is important. Although pricing is a factor to consider, remember that your photographs will be a lifelong investment. Lastly, consider hiring a videographer along with your photographer to capture all the details. With the right location, photographer, and videographer, your first look session will be an unforgettable experience.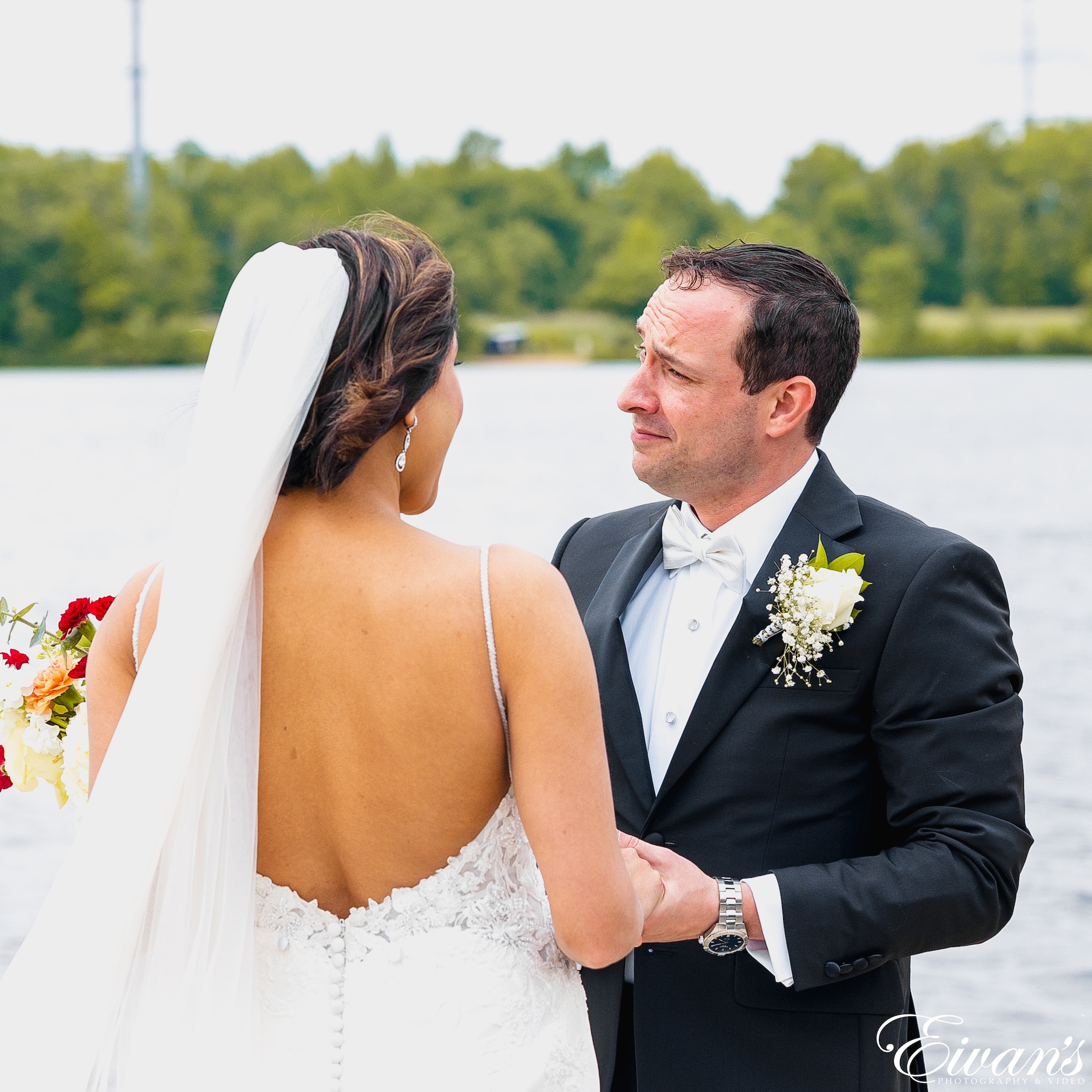 Ideas for incorporating creative elements into your photos such as signs, props, backdrop, etc.
Your wedding album is a treasure trove of memories, and what better way to make those memories shine than by incorporating creative elements into your photos? You can add a touch of whimsy by using props or signs, whether it's a vintage bicycle or a chalkboard with a heartfelt message. Your wedding dress and the attire of your wedding party can also be used as creative elements, playing with textures and colors to create dynamic shots. And don't forget the backdrop! Whether it's a stunning ocean view or a rustic barn, choosing the right setting can make a world of difference. With a little help from your wedding planner, you can create magical moments that will be captured forever in your beautiful photos.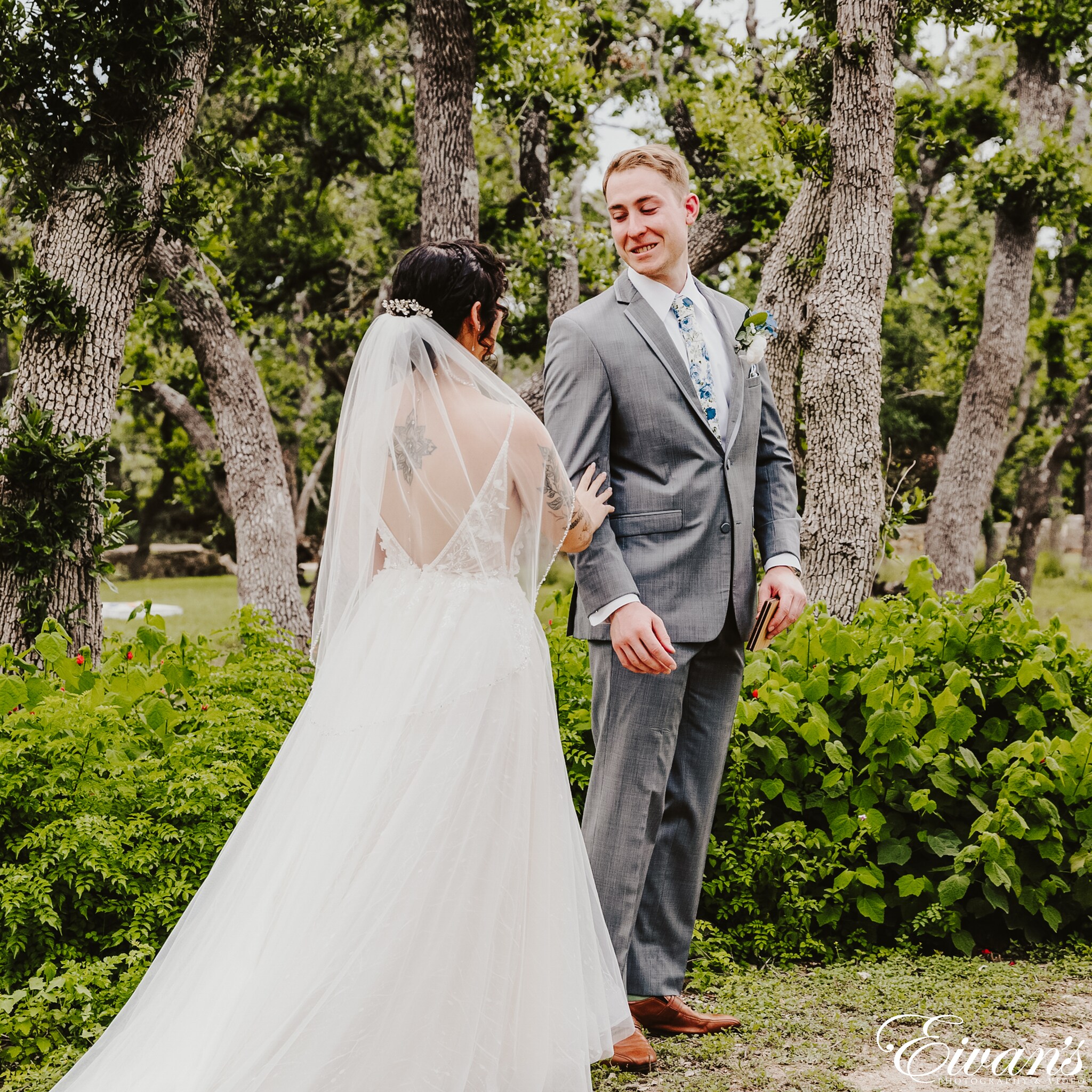 Examples of successful first looks that can inspire you on your special day
Wedding planning can be overwhelming, especially when it comes to deciding on the perfect first look. However, inspiration can be found in many places, including successful first looks that have taken place before. Whether you're planning to have your groomsmen join the moment or are opting for an intimate elopement, capturing the magic of your wedding day is essential. A creative first look can set the tone for the entire day and open the door for stunning wedding photos that you'll cherish for a lifetime. By taking cues from successful first looks, you can create an unforgettable moment that will be remembered for years to come.
A first look on your wedding day is an intimate opportunity to share a special moment full of emotion and love. Each couple's experience will be unique, but with tips such as choosing the right location, and creative elements, and capturing the emotion of the moment – you can make sure that this intimate moment between you and your partner becomes a lifetime memory that will last forever. By doing your research ahead of time and working with couples who have gone through the process before, you can ensure that your first-look experience is everything you have ever dreamed of. For those looking for more help in capturing their own incredible first-look moments, Eivans photo and video professional photography services provide experienced and knowledgeable photographers to guide you through your special day. So check us out today for all of your wedding photography needs!