Sweet and Simple Fairytale Elopement [Perfect Fairytale Wedding]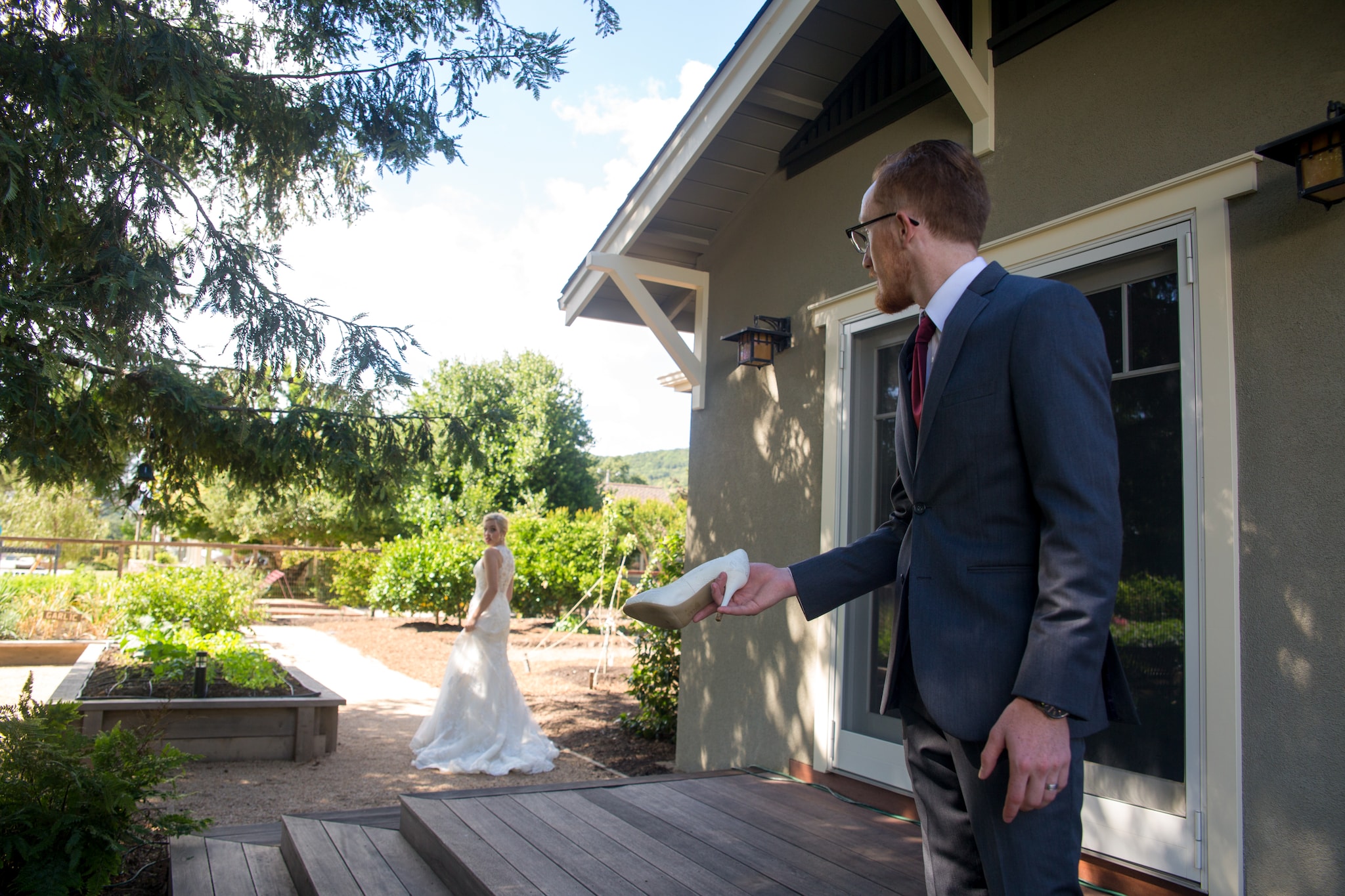 Are you waiting for prince charming to come and turn you into the perfect princess?
That is precisely the event that Philip created with Jaclyn. Similarly, he swept her off her feet at there Disney themed wedding in front of their amazing friends and family.
Gown made for a Princess:
Jaclyn looked like a pure princess as she wore a fit-and-flare style dress covered in lace and beading with a sweetheart neckline. Due to the impeccable gown she wore, the dress was complemented with white open-toed shoes, small dangly earrings, and a big intricate bouquet of white, maroon, red, and pink roses.
Prince's Attire:
Furthermore, Philip accompanied his bride's ensemble with a battleship grey tuxedo with a maroon tie, white and maroon fabric boutonniere, and black cufflinks.
Elegant Venue:
In addition to this affair, the couple's outfits looked exquisite in the Vineyards of Napa Valley as they strolled through the mysterious and captivating lands. This particular location elevated how this couple fit the ideals of a romantic wedding but being worthy of a princess.
Here's What's Crazy:
Seems like Disney is one theme everyone can relate to and something everyone knows. The theme shows throughout the decor, such as the centerpieces with all different Disney princesses and had anything associating with their respective stories. Above all, depicting this theme helps protect this exact princess theme. 
Bridal Party's Attire:
First of all, Jaclyn and Philip didn't disappoint when coming to picking out what the bridesmaids and grooms would wear. The bridesmaids wore short maroon gowns that had halter-tops and beaded belts, yet they accompanied the gowns with pink and white arrangements of flowers. Same as the bridesmaids, the groomsmen matched up with the groom and their looks, which perfectly balanced the bridesmaids' dresses and the color theme for the entire affair.
As a result, this wedding shared the perfect ideals of a fairytale wedding, between the ideal gowns and suits, stunning venue, and classic theme.