Stunning Altar Wedding Day Ideas to Elevate Your Wedding Ceremony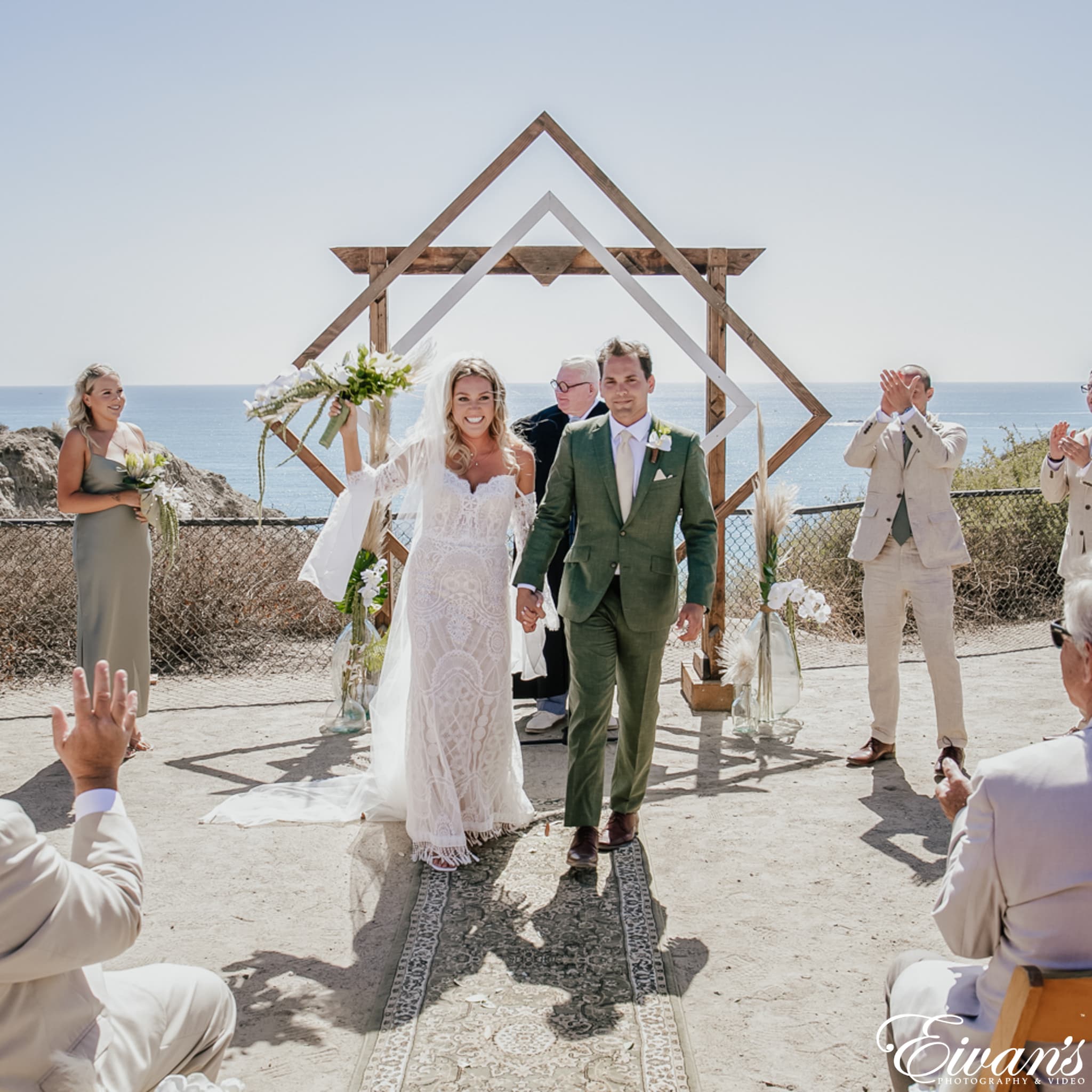 Wow, your wedding is almost here! You've planned out the gown and the cake and even picked out some amazing decor to turn your vows into a ceremony backdrop and aisle runner! Wedding Ceremony Decoration Ideas for Every Couple's Style. the design element to all of your memories of when you said "I do" not to mention become the showcase of your wedding photos! With an unforgettable wedding altar installation, you can add a unique element that will elevate your ceremony. We've created some beautiful wedding altar ideas to ensure your vows are said in style! Take these floral wedding arches, arbors, and altar ideas as proof.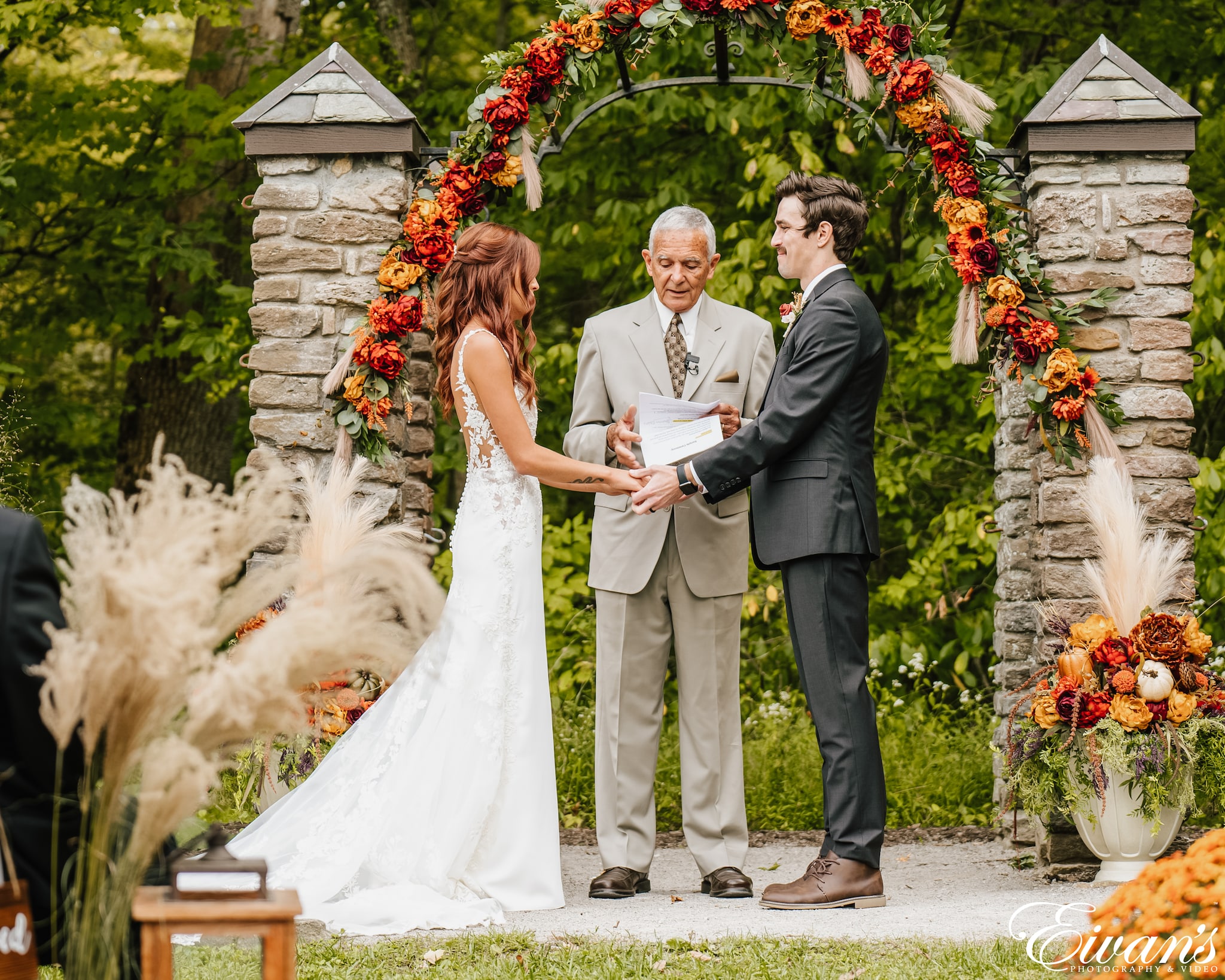 Incorporate Nature – Utilize twinkle lights, plants, and foliage to create a romantic setting
Nature has always been an inspiration for romance, and it's no wonder why. The soft glow of twinkle lights mixed with the greenery of plants and foliage can create a breathtakingly beautiful setting. Imagine walking into a room where the only light source is the warm twinkle of strings of lights hung delicately around a room filled with leafy green plants and delicate foliage. The natural beauty of the plants, combined with the gentle light of the twinkling bulbs, can make anyone feel like they are in a fairy tale. It's an elegant and thoughtful way to create a romantic ambiance that will leave a lasting impression.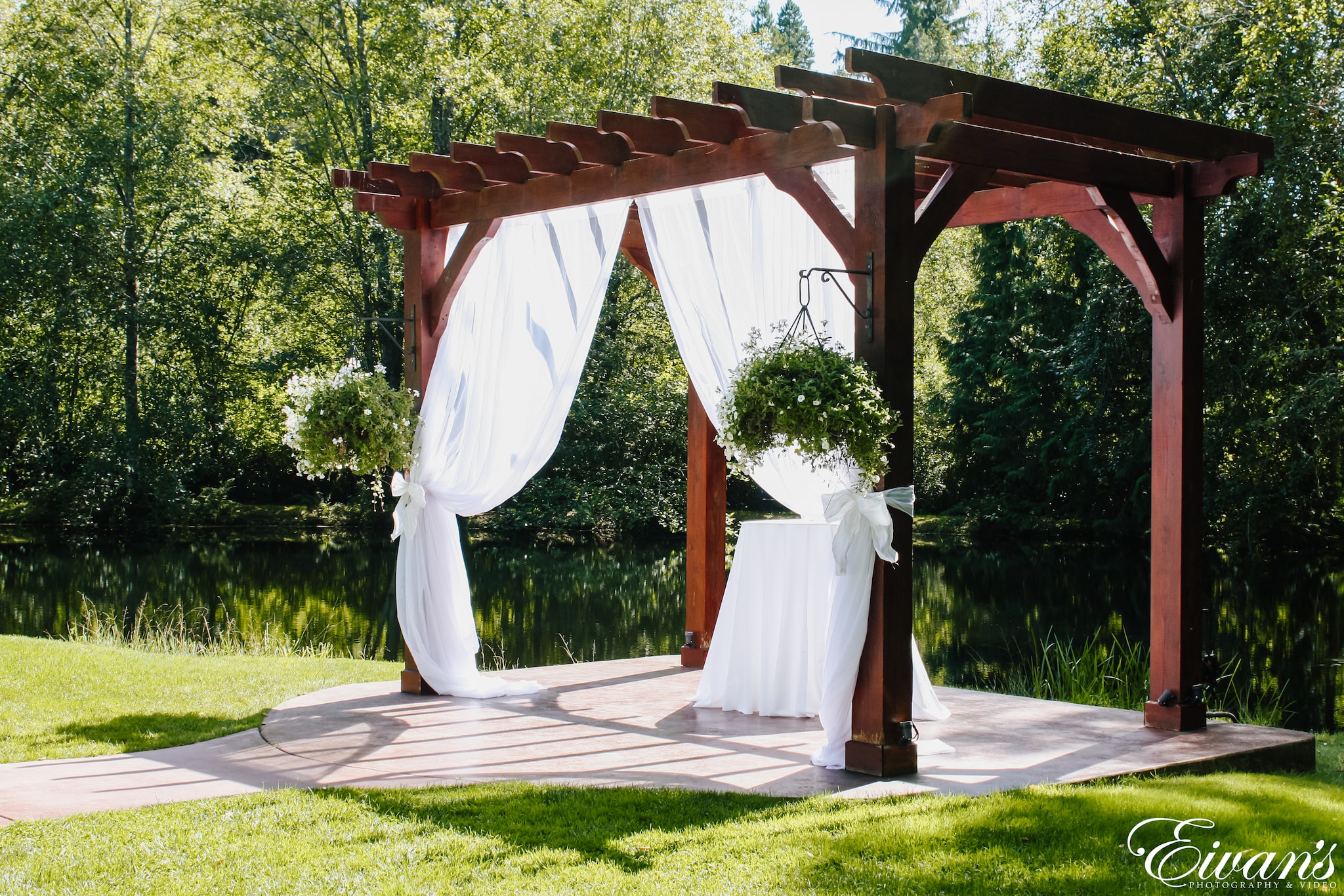 Get Creative with Lighting wedding ideas
Are you looking to add a cozy touch to your living space? Look no further than the power of lighting. While traditional wedding overhead lights can be the go-to, there are plenty of other options to explore that illuminate your space and add warmth and character. Try string lights draped across your walls or windows for a playful and whimsical feel, candles placed strategically throughout the room for a cozy and romantic ambiance or unique lamps that showcase your personal style. With the right lighting, you can transform any space into a warm and inviting haven. So why settle for ordinary lighting when you can get creative and make your home truly shine?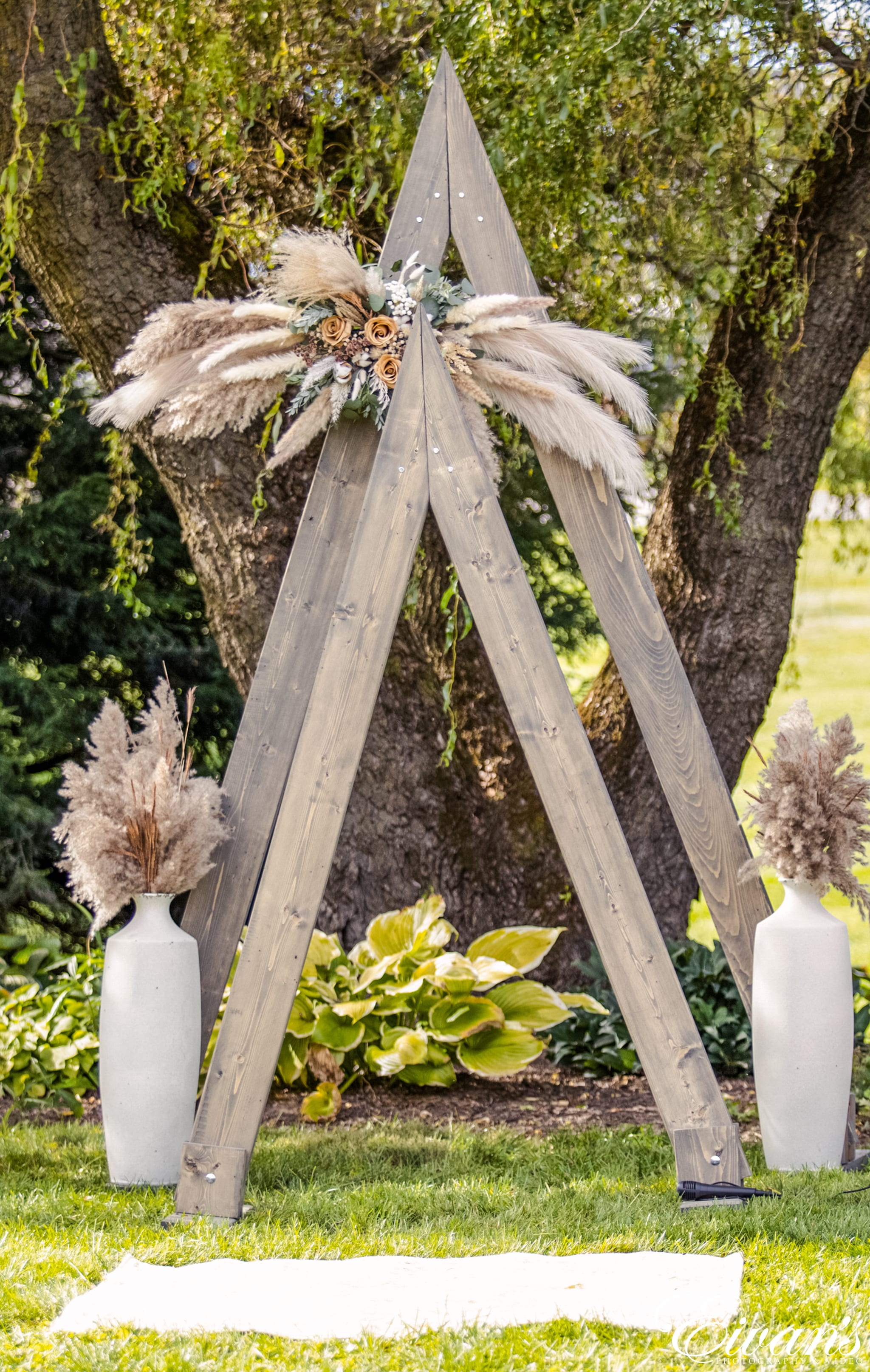 Add touches of grandeur for a minimalist look
When it comes to home décor, sometimes it's the smaller details that can truly make a space feel luxurious. But for those who want to take it to the next level and add some grandeur to their home, statement pieces are the way to go. If you're planning a garden wedding, you can't go wrong with flower arrangements that feel organic. White Flowers are an easy way to soften your wedding venue. Large decorations like bouquets of orchids and fresh Wedding flowers can add a touch of elegance that smaller accents simply can't match. Add a rose-covered altar with a greenery backdrop for a next-level flower wall. This is such a beautiful way to incorporate fresh blooms into a garden-inspired wedding. Perhaps it's draping a velvet curtain over a window to add depth and texture, or placing a stunning floral arrangement as a centerpiece on a dining table. Arches and arbors aren't the only ways to decorate your wedding altar—garlands, rugs, neon signs, and even balloons will all give your ceremony setup a visual boost. These statement pieces can truly transform a room and make it feel like a luxe retreat. So why not embrace the idea of going big with your décor and see the difference it can make in your home?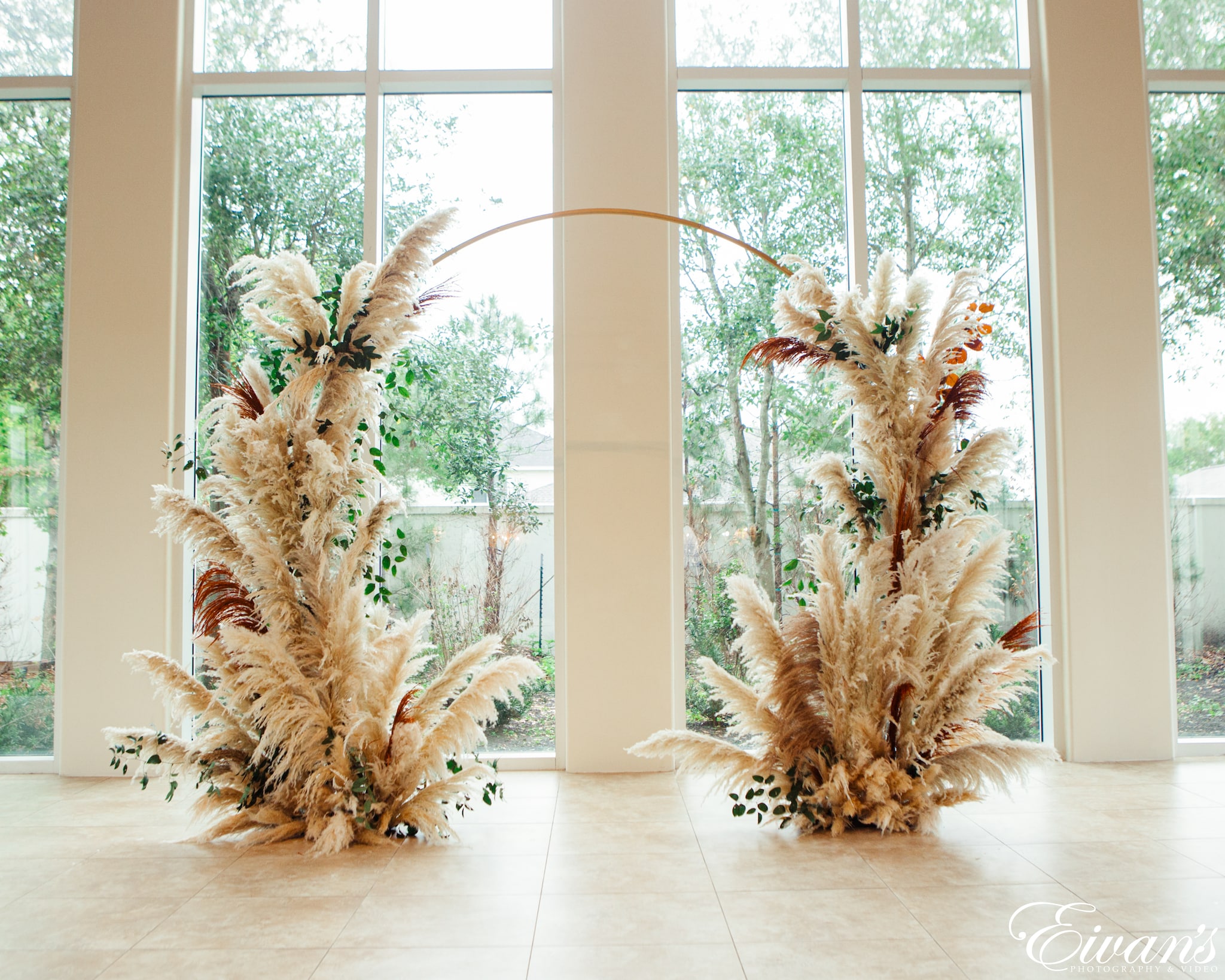 Consider color palette – Choose colors that go with your wedding theme to make the altar look cohesive
When planning a wedding, every detail matters, including the colors that adorn the altar. Choosing colors that match your wedding theme is important to ensure that everything looks cohesive and elegant on your big day. Boho-chic meets rustic wedding aisle decor is a beautiful way for your wedding style. What a beautiful way to embrace your natural surroundings at an outdoor wedding, or an outdoor ceremony with a simple pop of color like a chuppah, which is finished with a tallit on top and coordinating blue hydrangeas. There are countless color combinations to choose from, and it can be overwhelming to decide which ones to use. Consider using soft pastels if you want a more romantic and whimsical vibe, or bold and bright colors if you want to make a statement. Whatever you choose, make sure it complements the rest of your wedding décor. By putting thought and effort into your color scheme, you'll create a stunning altar that will leave a lasting impression on your guests.
Add Height – Elevation can be achieved by adding pillars, risers, or pedestals
Looking to add some height to your ceremony space? Elevating your furniture or decor can make a big impact, and there are several easy ways to do so. By adding pillars, risers, pedestals, and chandeliers you can give your items a boost and create visual interest in your room. This is a great solution for showcasing decorative items like sculptures or plants, or for creating layers in a display. Plus, incorporating different levels can help balance out space and create a sense of depth. Set the tone for a modern wedding with individual blooms attached to the stark gray backdrop. So, if you're feeling like your space is lacking a little something, consider elevating your items and adding some height.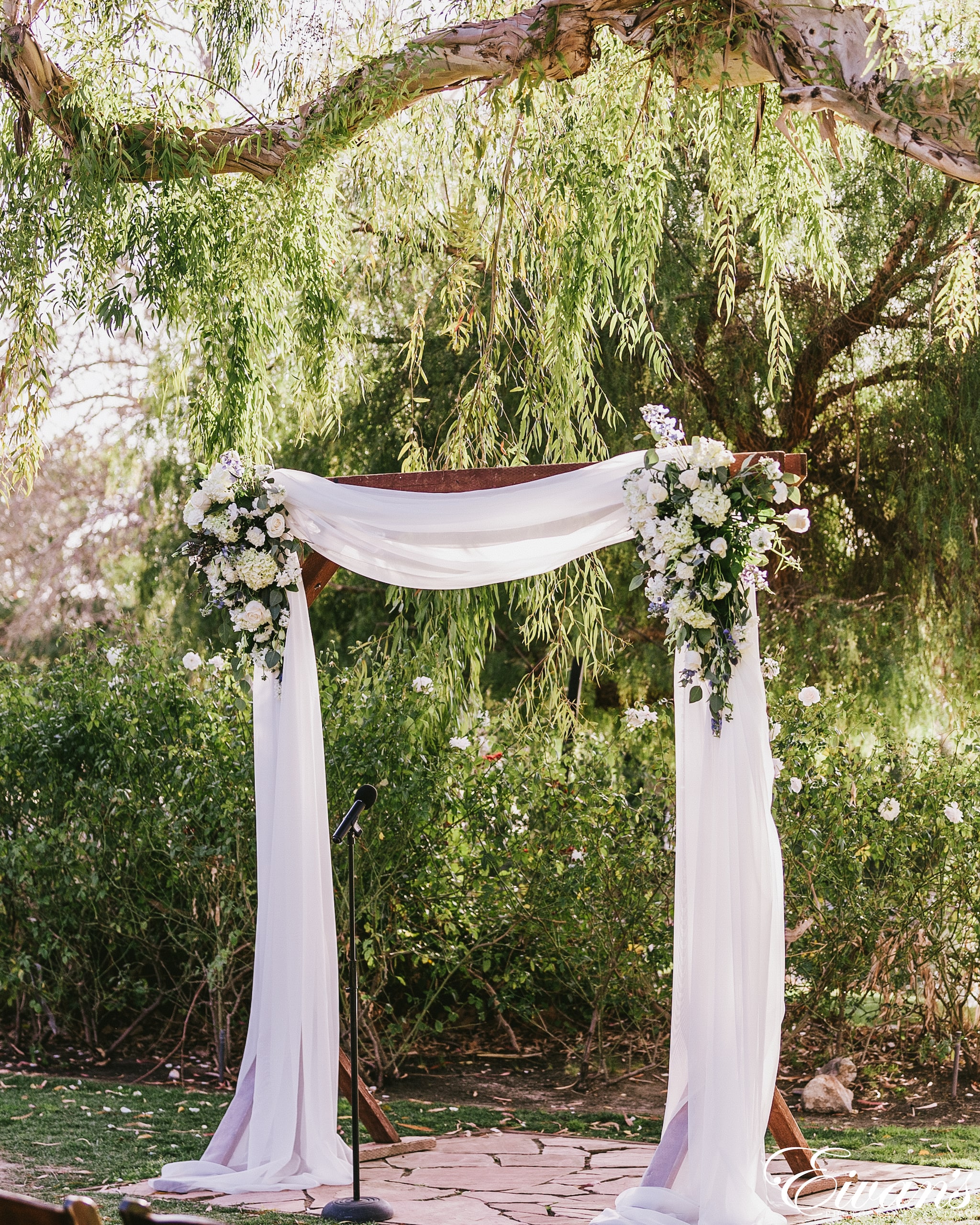 Include Personal Touches – diy
When it comes to planning a special event, every little detail counts. That's why adding personal touches is a great way to make your occasion stand out. One way to do this is by customizing your chairs with ribbon trim or signs featuring your names. Adding red roses for a romantic wedding feel and soft blue linens brought in a classic elegant touch for the wedding reception. This not only adds a unique touch to your decor but also creates a memorable experience for you and your guests. Be your own florist and use a White Floral Installation for Backyard Wedding an amazing floral design. From weddings to birthday parties, incorporating personalized elements like these can take your event to the next level. So don't be afraid to get creative and make your special day truly your own.
Tie the knot—literally—with a macramé-enhanced altar. This is such a beautiful altar option for an outdoor boho ceremony. With so many components to consider, it's important to focus on the main elements that will set your altar apart from the rest. Incorporate nature with plants and foliage, get creative with lighting and statement pieces as well as add height with pillars or pedestals. It's also important to consider color so your entire theme meshes together and to include personal touches, which will make everything unique. Hopefully, with these tips, you've gained some insight into how to create the biggest showstopper of your big day. For more stunning Wedding Altar ideas, look at Eivans Photo & Video for some truly magical moments and lasting memories for your special day!