Sparklers for Wedding Send Off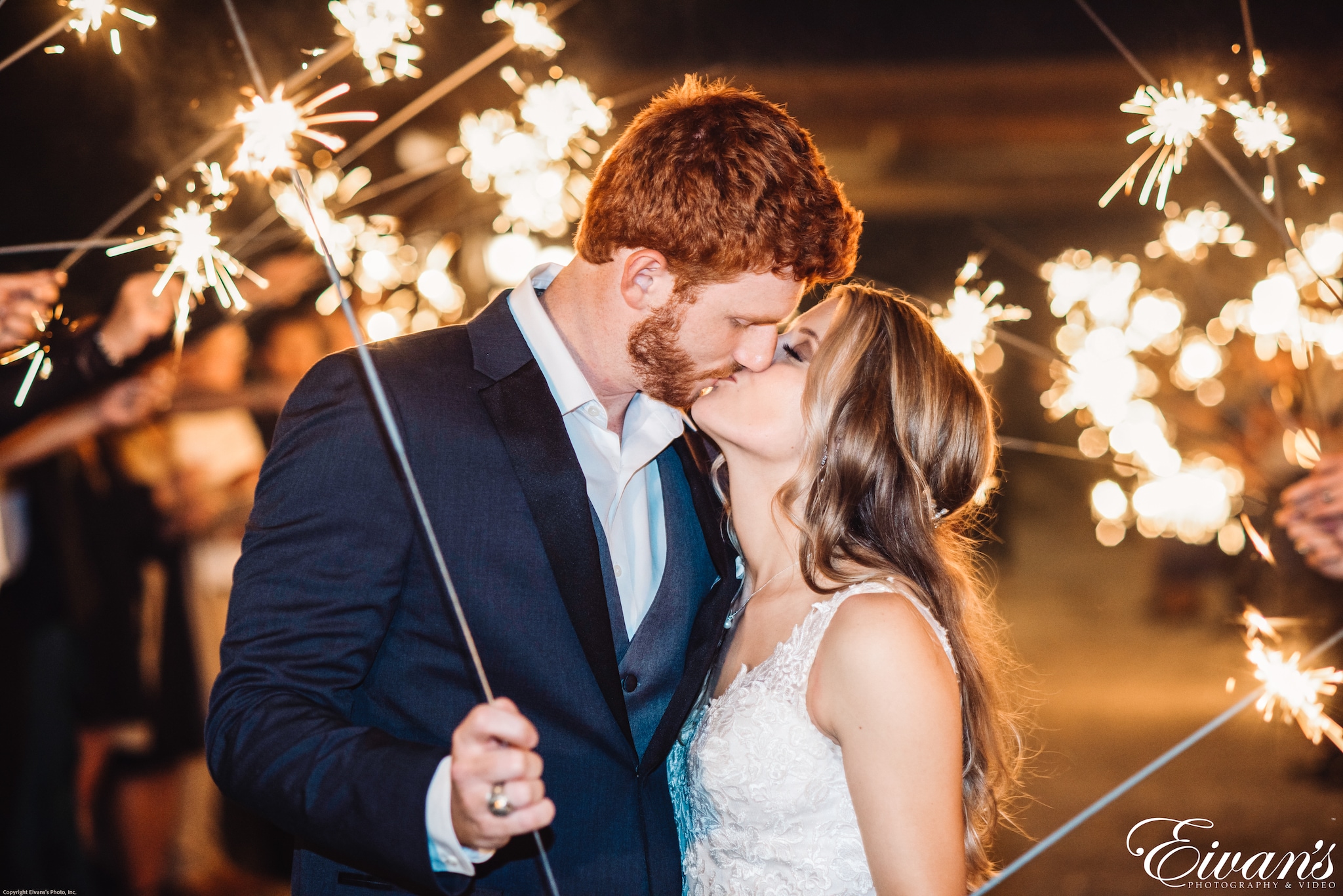 A wedding sparkler send off can create a magical moment that you and your guests will remember forever! This iconic wedding tradition has been popular for many years, and its allure continues to capture the hearts of couples all over the world. There are so many reasons why having a sparklers moment during your special day is worth it – from exquisite picturesque displays in photographs to creating an unforgettable finale for you and your guests. In this blog post we'll explore five best practices when planning for a spectacular sparklers send off at your upcoming wedding celebration!
Benefits of Choosing Sparklers for a Wedding Send Off
Adding sparklers to the wedding send off can add an extra dose of sparkle and excitement to your special day! Not only do sparklers provide an ambient twinkle that lights up the night sky, but it also offers guests a memorable and fun way to celebrate the newlyweds. Sparkler exits also offer an amazing photographic opportunity. Long streaks of light are ideal for professional photos and videos; making your wedding recollections even more magical! So when it's time for your wedding exit don't settle for anything less than the best. Make your mark with a spectacular sparkles send off!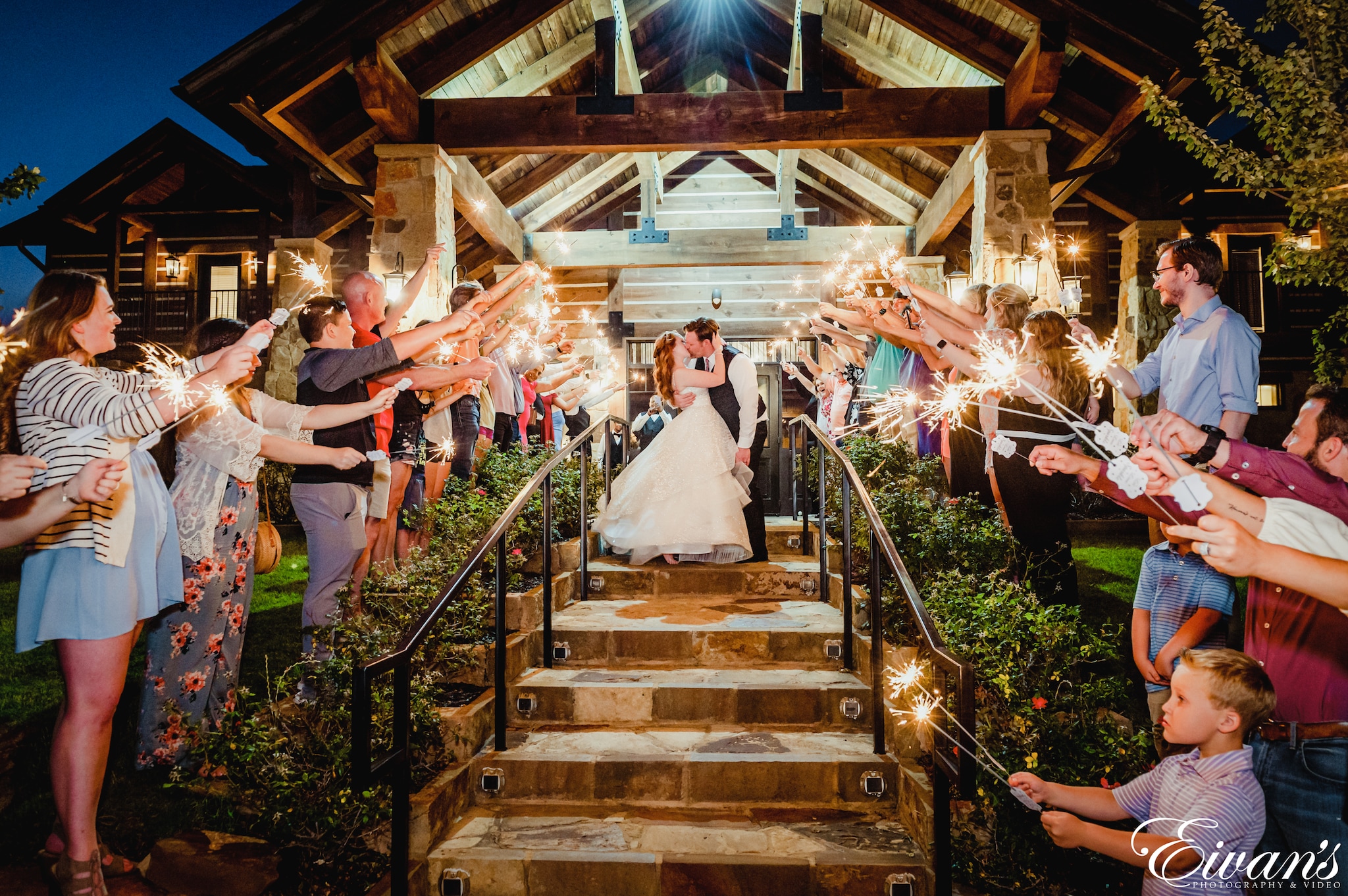 Essential Safety Tips for Using Sparklers
Thinking of ways to add a bit of extra sparkle to your wedding day? Look no further than the classic sparkler send off! It's a creative and romantic way for you and your new spouse to have grand exit. To ensure your guests' safety, it's important to get familiar with the essential safety tips for using sparklers. Timing is key; make sure that you buy the right burn time of sparkler according to how much time you would like them lit. Have a lighter on hand in case the sparkler doesnt light immediately, but remember that each member of the wedding party should have their own appropriately functioning lighter. Make sure to remind all your wedding guests not to wave or hold onto the sparks after they've burned out as it can cause extreme heat or burns! With these safety tips in mind, you'll be able to achieve a glowingly beautiful end-of-night send off.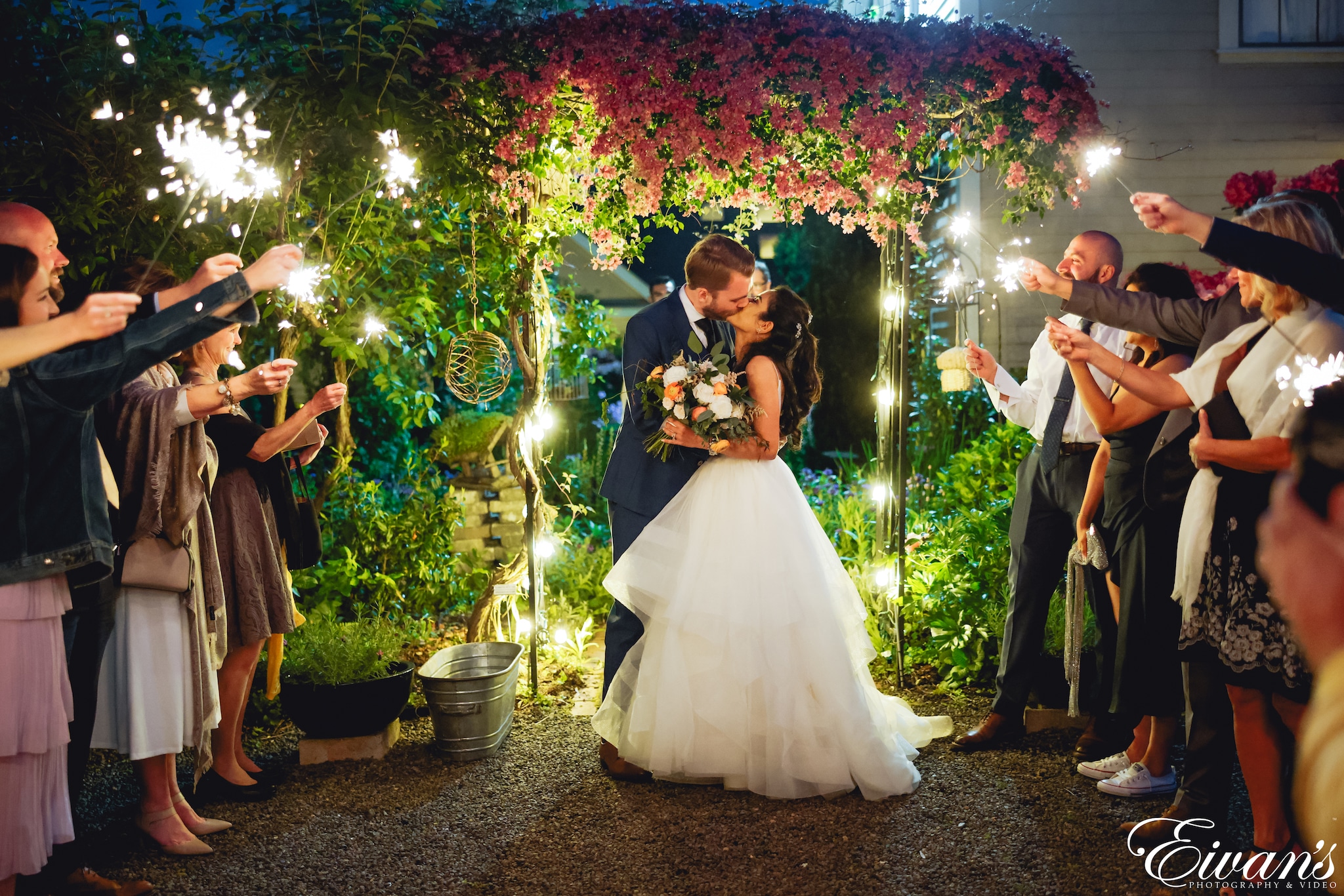 Types of Sparklers Available to Make Your Send-Off Memorable
Let your love sparkle on your special day with the perfect sparklers for a memorable send-off. You can choose from several types of sparklers available to make your wedding celebration unforgettable. For the traditionalist, a sparkler bucket is a popular way to provide guests with an interactive and beautiful exit. If you're feeling creative, custom sparkler photos are a unique way to commemorate the moment in style.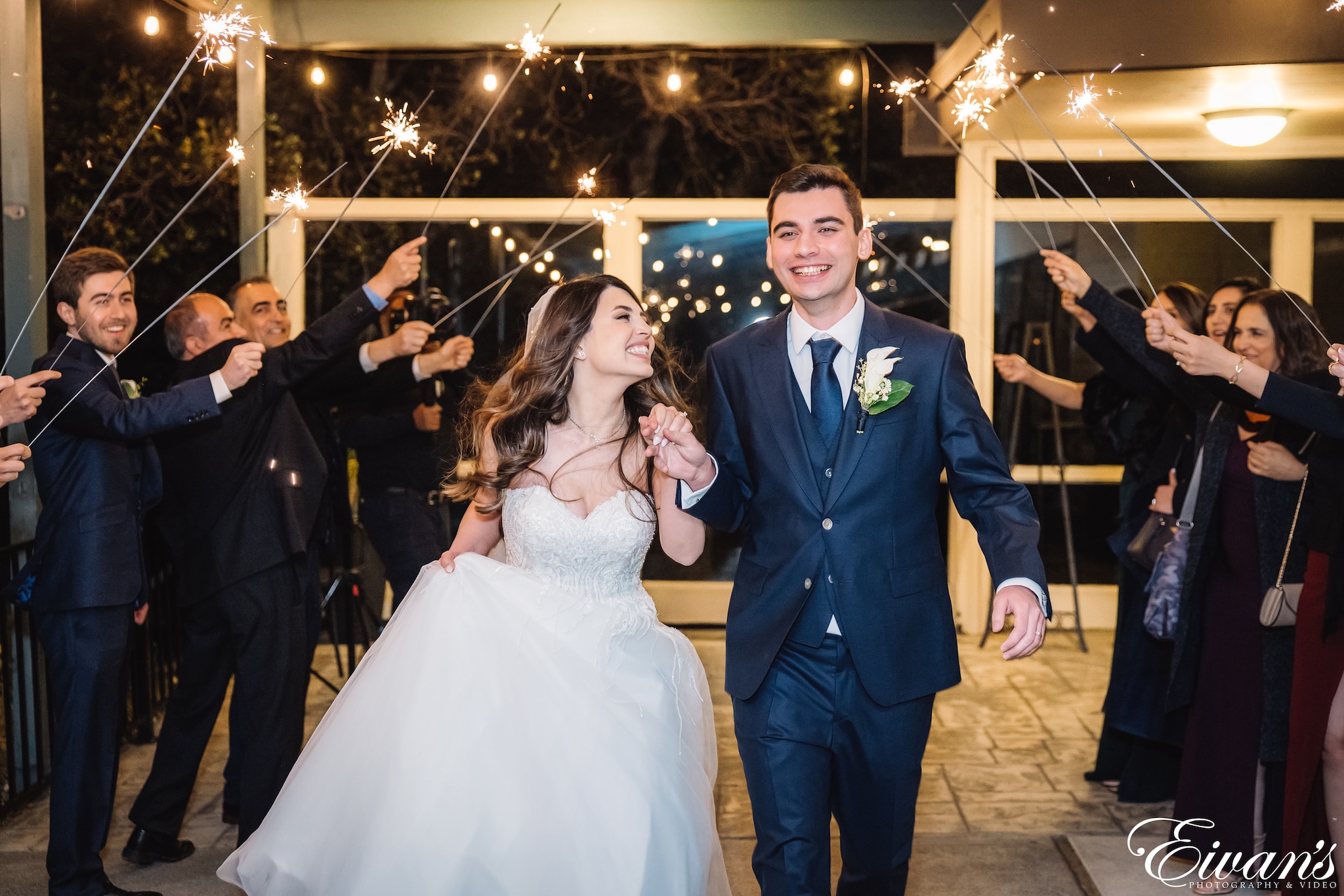 How to Choose the Right Size and Type of Sparkler
For most couples, their wedding day is a once-in-a-lifetime event and they want it to be just perfect. Choosing sparklers for the send off is an easy way to create a memorable and beautiful scene that will stay with guests long after the night ends and photographs of your wedding reception live forever. It is important to choose the perfect sparkler size for your wedding send off is considering how much time you have for the activity versus how many guests will take part. For example, if you are hosting a large wedding, 36 inch wedding sparklers might be the best choice; they burn brightly for up to three minutes, allowing all of your guests enough time to write personal messages in the sky as part of the send off. With longer burning wedding day sparklers, you're also able to fill a larger space with spectacular colors while also creating incredible photo opportunities using confetti and slow shutter speeds! Whether it's a small or large gathering , taking time to choose the right size and type of sparklers adds an extra touch of 'Wow' to your big day.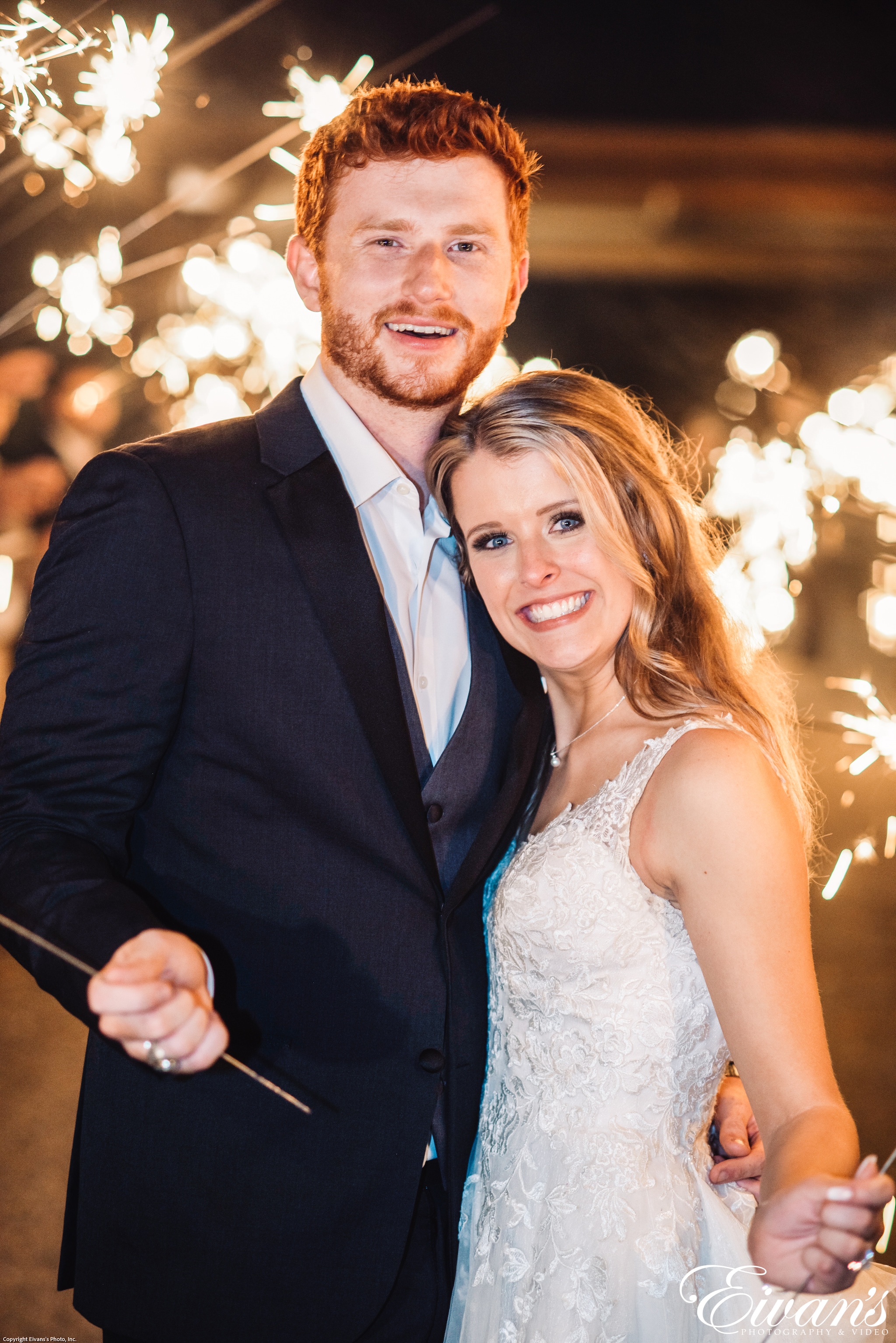 Creative Ways to Display and Arrange the Sparklers
Creating the perfect send-off is a crucial part of wedding planning, and sparklers definitely make an impact! Photographers love a creative arrangement of sparklers to ensure beautiful images that are guaranteed to impress. For example, arrange your family and friends in rows or circles before lighting the sparklers. This way, you'll end up with photos full of color against the night sky while capturing all of the happy moments from your reception. You may even want to consider coordinating particular designs with the wedding photographers in order to capture unforgettable group shots that you'll never want to forget. With so many ways to display and arrange the sparklers for your wedding send off, it's easy to find something unique that the bride and groom won't soon forget!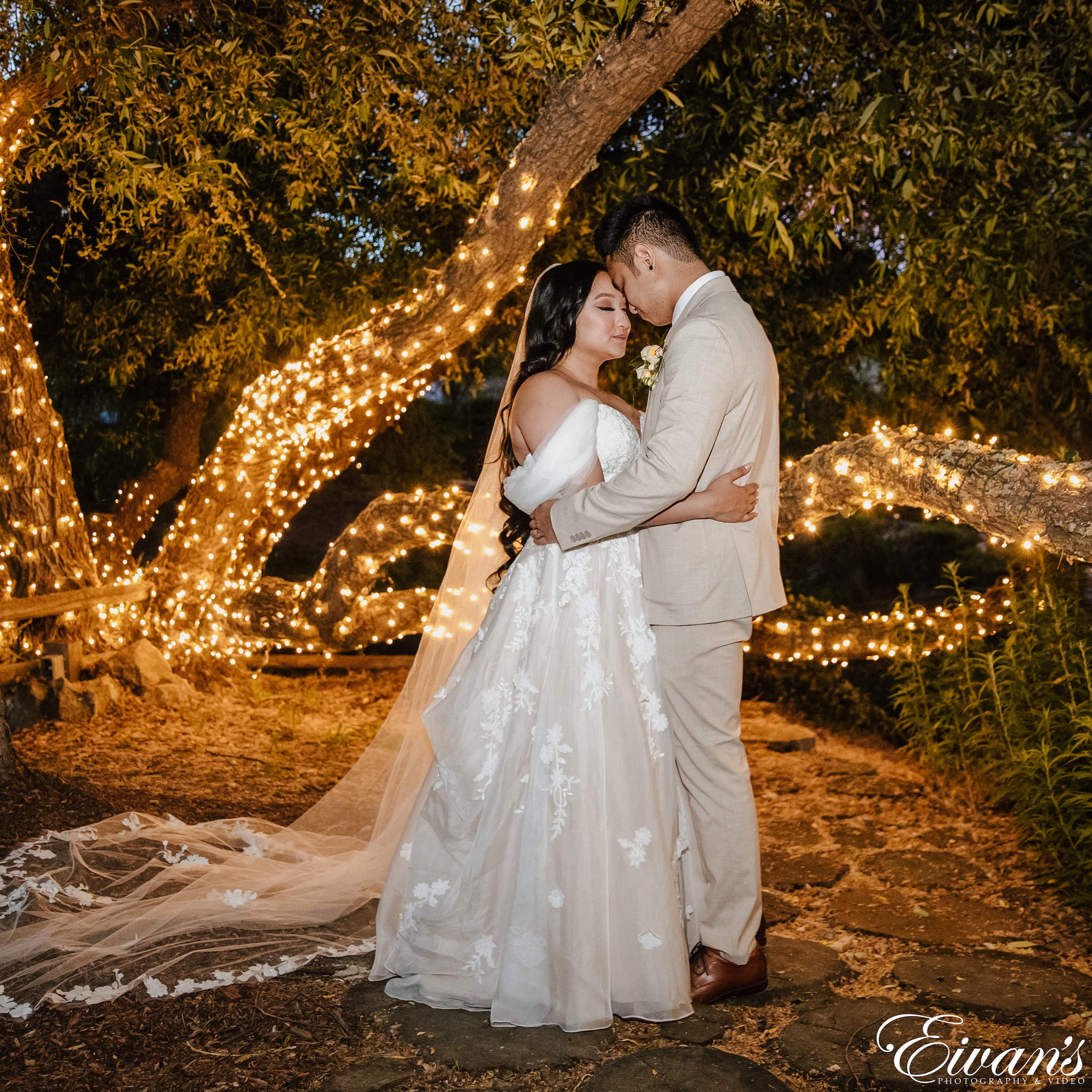 Introducing a sparkler send-off for an Elegant Wedding Exit
Saying goodbye to your once-in-a-lifetime event can be an emotionally charged moment. An elegant wedding sparkler exit should embody that special moment with a unique send off. Introducing the unique, heart-shaped sparklers as a centerpiece of your exiting will be the perfect ending to complete the evening with a heartfelt display of love and tenderness. Crafted from the highest quality materials, our sparklers will ensure your send-off is beautiful without fail, creating memories that last with every guest that attends your extraordinary celebration.
Creating an unforgettable wedding send off for its guests is easy with the help of sparklers! Real couples have been able to express their unique visions during the special moment by selecting a sparkler to match their wedding venue. From bubblegum-pink sparklers forming elaborate cloud center surrounding the happy couple, to pastel-colored 36 inch sparklers creating a brilliant pathway at exit photos. Combining colors and lengths will offer your wedding a beautiful atmosphere full of romance and joy. What do you envision?
Sparklers are a magical way to send off the bride and groom on their wedding ceremony. Whether you're a sentimental romantic or an event coordinator who needs to find the best way of introducing sparkles into the equation, there's no doubt that sparklers can provide a poetic end to your big day. From traditional practices involving live fire to inventive modern displays, these showstopping elements clearly convey the best wishes of friends and family on the big day. With all this in mind, reflect on the beauty of sparklers and make an informed choice about whether they should be included in your dream wedding send-off. If you choose sparklers don't forget to follow safety tips and guidelines while at your ceremony! Afterall, happy memories over years ahead are what everyone will take away from this special moment at your nuptials.