Natalie and Benjamin's Elegant Denver Wedding Photos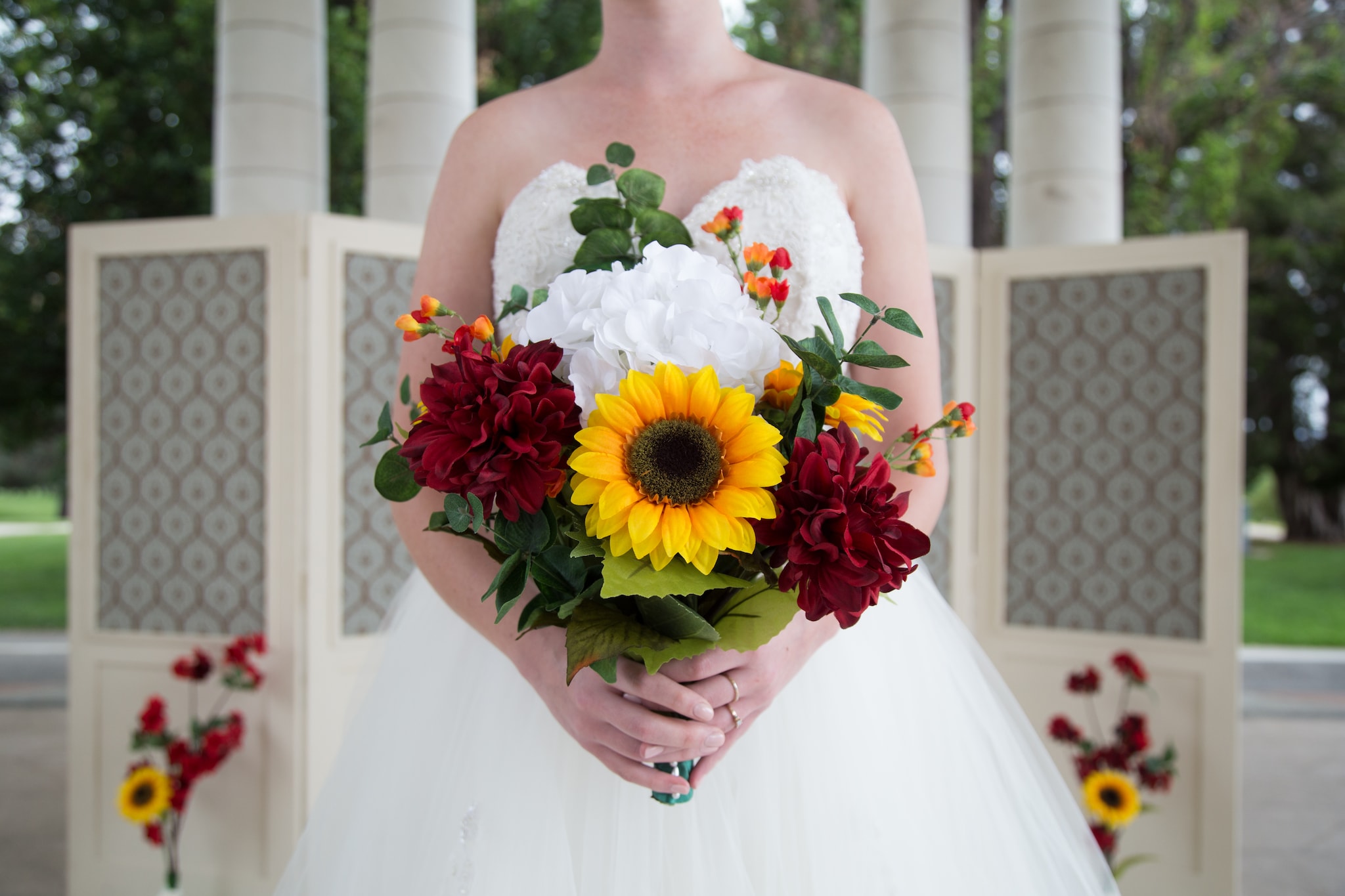 Have you dreamt of that perfect Princess moment for your wedding day? This dream is what Natalie precisely was able to achieve while marrying her prince charming, Benjamin! Catch a glance at this extraordinary day built for royalty.
    Within the majestic city of Denver, the couple used a roman inspired pavilion in Chessman Park to help evolve a regal and imperial feel to their ceremony and photos. The building has a lot of white and grey marble that are put together into stylized columns to help create such a magnificent environment fit for a King and Queen. With this unique setting, every attendee can be sure to have felt the magic flying through the air. How could you not?
    In cahoots with the princess theme, Natalie wore a ballgown style dress that had a sweetheart neckline, topped with embroidered lace, and finally, a bottom created out of tulle to give it a very lavish look. She accompanied the dress with a pair of shimmering silver Guess heels, an arrangement of fake flowers in a variety of colors, an enchanting braided up-do with sprinkled rhinestones, and a mid-length veil decorated with beading. Helping to carry the nature filled park into the rest of the wedding, the bridesmaids and groomsmen wore pieces or accents of green.The bridesmaids wore evergreen dresses that had halter tops and fell right above the knee. They also complimented the dress with a pair of nude heels. The groomsmen wore battleship grey assembles that included dress pants, vests, a white dress shirt, and more importantly the evergreen tie to match the bridesmaids.
    Within these photographs taken by this Denver Wedding Photographer, you can see how Natalie and Benjamin genuinely have kindred spirits. Between using the favorite summer 2017 trends and adding their touch of Asian culture, one can only become entranced by the love they are spreading. With the use of traditional Asian fans and room dividers, one can receive their cultural fix with these small accents. For the couple's cake, it was two-tier, pearly white, and with an embellished ribbon. This romantic couple received a wedding worthy of a princess.