Easy Wedding Live Streaming – A Complete Guide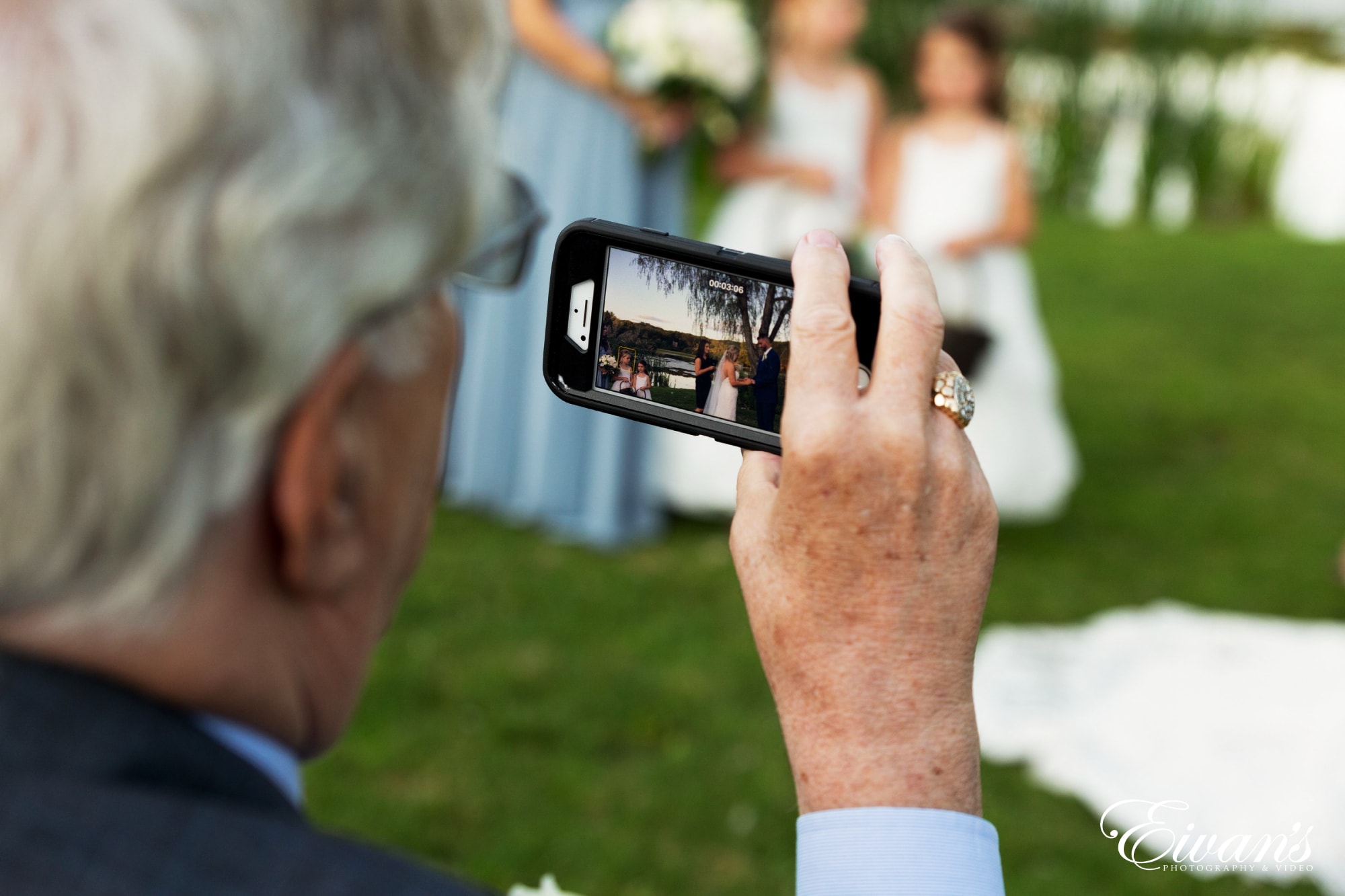 Like it or not, we are in the world of virtual reality, high-end technology, and "second life" social networks. However, nothing can truly replace the joy and happiness of a certain moment of one's big day.
Organizing a wedding day is one logistical nightmare. For you, as an organizer, your family members, and guests. There are way too many factors you need to consider. And even if you do your best, still there are some people who simply can't adjust their schedule to your dates or location.
Another aggravating factor is if you have loved ones all over the globe. The problem is that not all of them will make it to your celebration. Whether because of the distance (the most common case) or some other personal reason.
Luckily, some form of solution does exist. Although it's not as close as physical attendance, it's one of the only options.
You can choose to
live stream wedding
in
real-time
.
By doing so, the complete guest list may witness the special moment and wedding vows.
In this article, we are going to show and explain to you exactly how to conduct an easy wedding livestream. If you have a basic knowledge of social networks and Google platforms – this is going to be a piece of cake.
If not, follow our steps and you'll become an expert in no time.
Let's get started.
Why should you stream your
wedding ceremony
?
The biggest benefit is the obvious one. Give the opportunity to all your guests who can't make it to watch a celebration. They are often far away and unable to make it to the wedding venue. However, this is not the only reason for live streaming the ceremony.
Another reason that we found relevant comes from a technical perspective. If you decide to livestream, it means another full-length video will be available. This is useful (and nice to have) for many reasons. The first one is that videographers will have more materials for creatin the aftermovie.
Second, not so technical reason is that you'll have raw, unedited, and honest footage. All those cute smiles, awkward looks, and way interesting bloopers will be seen here.
Also, the live video has the power to transfer that same raw emotion to all your virtual guests. The moment when you are walking down the aisle, or when the wedding dress is revealed for the first time. All these will be available in real-time for every wedding guest.
Steps and technical requirements for a
virtual wedding
broadcast
By following this technical checklist, streaming the event won't be complicated at all. Especially if you opt for a basic DIY option – the one that's using a smartphone and social media.
A basic Facebook live stream is a great upgrade from facetime or a Skype call. For this one you will need:
Things to prepare in advance
Unless you want to invite all your Facebook friends to a virtual wedding, you'll need to have a private group.
Create a private Facebook group with all the people you're planning to invite to your virtual nuptials.
Once you've created it, as a group administrator you'll be able to run a stream for all the members of a group.
Make sure to test these options in advance and double-check if everyone is in the group.
1. Reliable

WiFi

internet connection
This is an obvious one. Whether you stream on Facebook Live, Zoom, or more advanced streaming platform, a reliable internet connection is a must. Since the video is broadcasted in real-time, the quality will depend on internet speed. Or to be exact – it will depend on upload speed.
To improve it as much as possible, you can consider buying WiFi mesh boosters.
Another relatively reliable option is through cellular networks. Yet make sure you have a good enough data plan and check if the place is covered with a 4G network.
The best out of all is to provide a dedicated WiFi network only for streaming purposes. If the area is too crowded, cellular networks may slow down and you don't want it during your livestream.
2.

Android

or iOS device with a good quality camera
Once you are completely sure you have the best possible internet, it's time to pick a phone with a great camera.
All newer iPhone models and flagship devices from Android manufacturers will do a solid job.
If you're not streaming with your phone, make sure to prepare everything in advance. You'll need to log into social network accounts from which you want to go live. Also, make sure to bring an extension cord and the charger since live streaming drains battery way too fast.
3. Tripod and the phone mount
Shaky footage is the greatest enemy of every livesream video ever. Cheap phone tripods or more professional tripods with phone extensions can easily be found on eBay. Don't hesitate to spend a couple of bucks here since it will greatly influence overall stream quality.
4. External phone microphone (optional)
Although the external microphone is optional, we strongly recommend it. The phone's default built-in microphone usually picks too much noise from the surrounding area. Upgrading to even a basic external microphone will greatly improve overall sound quality.
Since many people will stand around the device, internal microphone will catch all these chitchats. Not only that, but the important speeches and sounds will barely be recorded.
5. An attendee who will manage the stream
Maybe it's not as technical as previous steps, but you will need someone to make sure everything is going according to plan. Unexpected problems may happen, as well as frequent technical issues. A person experienced with technology that's in charge should be able to fix them on the go.
Most of the younger generations will be capable of doing this. What skype and MSN were for Millenials, Facebook and Instagram live options are for young fellas nowadays.
6. Test everything in advance
As we've already discussed, technical problems may occur. Make sure to check everything once or twice before the celebration. You want to be completely sure everything works and goes according to plan.
Speedtest.net is a good site to check the quality of the internet connection. Also, a trial run won't harm anyone. You can put the live stream to "private" just to check if everything is working.
7. Don't forget about a backup plan
Make sure you create one. Find a backup phone and alternative internet connection you can rely on if things don't go according to plan. These are the two most common problems, so make sure you have a solution if they occur.
8. Check the video and see the lovely comments
Don't forget to check the video of ceremony afterward and reply to the comments you've got. As you're left with amazing footage, you can choose to publish it immediately after the ceremony.
Other popular platforms for wedding livestream
Other than Facebook, there are many other options for wedding livestream. However, as they might be good options as well, we found Facebook as the most reliable and easy to use.
Google hangouts
Google hangouts is a communication platform similar to widely known Skype. Here you can chat, do a voice or video call.
The platform is fairly easy to use but the same as with any other, it takes time to get familiar with. The process here goes like this:
Collect emails of

virtual guests

Create a virtual group

Guests will get an invitation link and time when to attend

At the time of the event, you need to join with the same setup as described for Facebook streaming.

Once you all joined, the broadcast can start
Zoom
Zoom is the more professional variation of Google hangouts or Skype. It is good option for conference calls and virtual meetings.
Because of that, it greatly gained popularity during the time of the COVID-19 pandemic. Some teams and companies even switched to remote work even after the coronavirus peak, with the help of apps such as Zoom.
Although livestreaming isn't its original purpose, zoom can be used to stream your special day in a similar way as Google Hangouts.
Paid platforms
All the platforms mentioned before are within the DIY/free live streaming services.
Yet if you are up for more premium features and easier use, there are various paid platforms specialized for wedding streaming to chose from.