All you need for a Perfect Princess Moment [Vivacious Summertime Affair]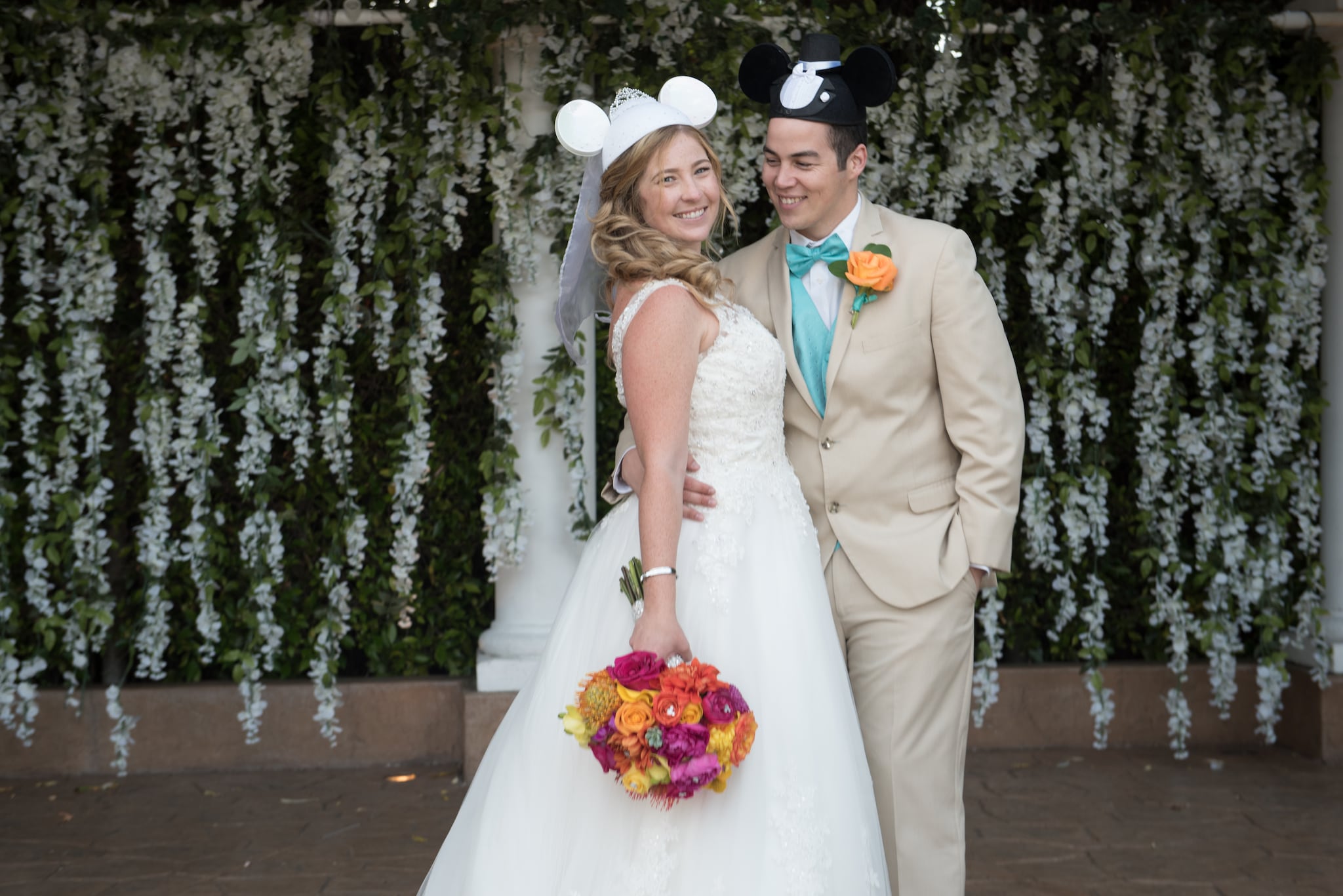 Are you looking for the perfect prince charming and princess moment?
    Here in San Diego, Megan and Marty began their life together in the warm summer air. They used the combination of white with a bunch of other warm-toned, vibrant colors create a very intriguing environment. How they put summer toned colors into their wedding while also not overpowering the white is tremendous! If you are looking for inspiration for a summer wedding with a princess moment, then this is the one to view!
The Princess Gown and Elegant Accessories:
    Megan wore a princess ballgown styled dress with a v-neckline, lots of lace, and delicate beading. She accompanied her gown with sparkling jewelry, mid-length veil with a small lace trim, a bouquet of extraordinarily vivid and tropical flowers, a pair of milky pearls, shimmering tiara, and silver rhinestoned heels.
Splendid Venue:
    While standing outside the Handlery Hotel, Marty awaits to see his Princess bride Megan as she walks hand-in-hand with her father as he gives her away to Marty so that they can start their new lives with only one another.
Here's The Catch:
    This day was perfectly fit with ideas of a Cinderella moment that being one idolized when someone was younger. It gives people hope and inspiration that others can almost make their dreams come true. Don't you want to feel and look a princess on your wedding day?
    Megan and Marty transcended through their day with elegance while being surrounded by loving friends and family. They come into their new future together celebrating their new found marriage and internal love.