How to Create the Perfect Beach Wedding in the Midwest [Beautiful Sunset Beachside Affair]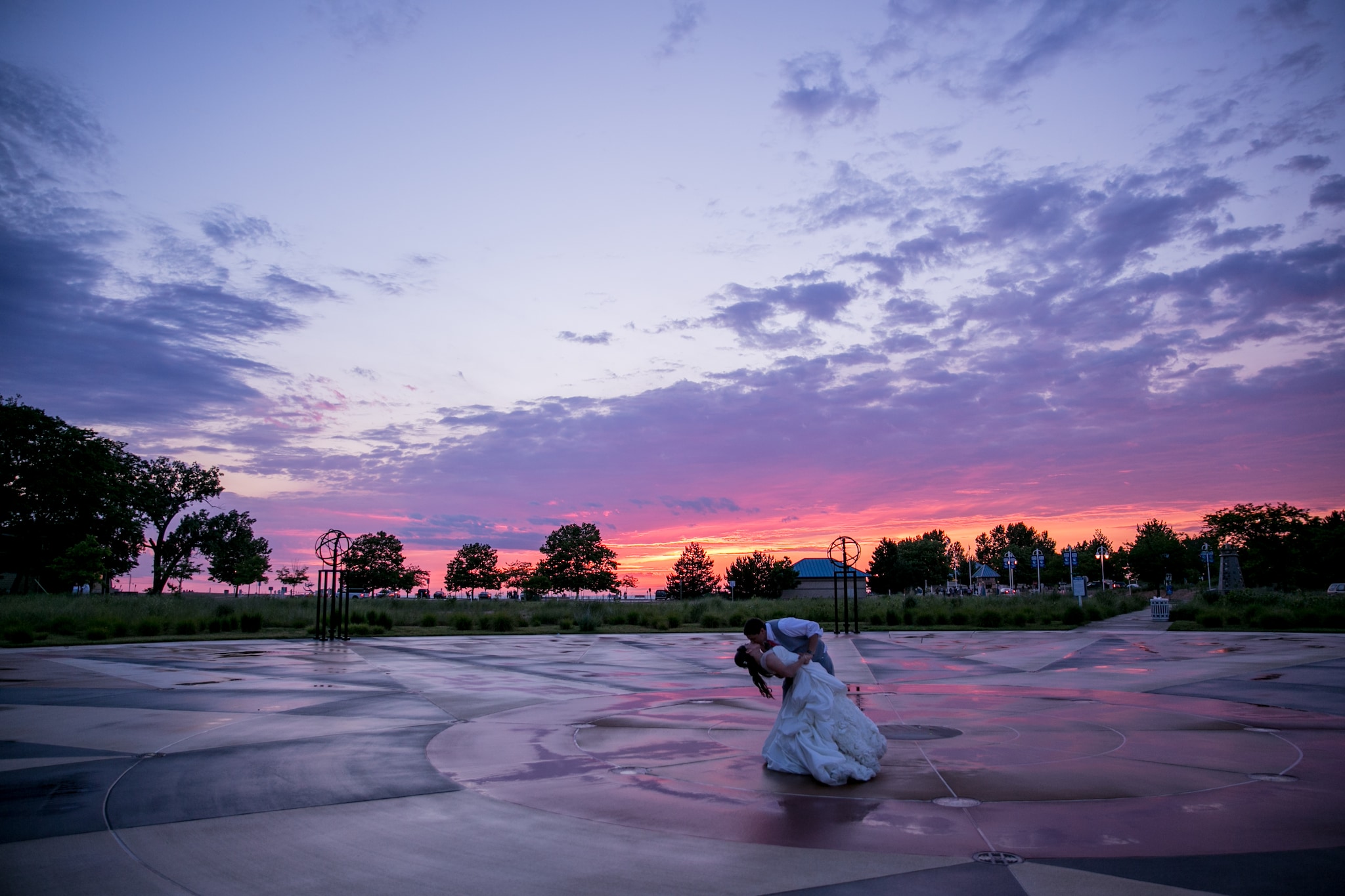 Do you live in the mid-west and are looking for a way to get a tropical beach vide not too far away from home?

Then St. Joseph in Michigan is the spot for all of your future events similar to Nicole and Kyle's affair, where they were able to transcend through their day together effortlessly. With the help of mother nature and the beautiful sun, the couple not only received an absolute marvelous sunny day but also they received an extremely vibrant sunset.
Summer Wedding Dress and Accessories:
    Nicole looked genuinely exquisite in her princess ballgown dress that had beautiful fabric roses on the bottom of the skirt. Her ensemble accompanied by the trend of pearl jewelry but with a unique accent of diamonds weaved in-between, a stunning half-up-half-down hairstyle, and a simple long veil. The bride's marvelous gown contrasted by the groom's light grey tuxedo that had the complements of a corral colored tie, boutonniere, and pocket square. Except, not only did Kyle wear this arrangement of clothing and colors but so did all of his groomsmen.
    The coral color was the one centralized color for this particular wedding because the groom and groomsmen had small pieces with the color added, but the bridesmaids also wore long corral colored dresses with low v-necklines and an open-back. The corral complemented very well with Nicole and Kyle's other color choice for the wedding, which was a lavender purple. The purple demonstrated in the bouquets held by both the bride and bridesmaids. Otherwise, it only subtly appeared until they had got to the reception. The decor at the ceremony was classic and timeless as the decorations at Nicole and Kyle's reception were more vibrant. Some examples of this being that each table had a centerpiece of a big bouquet of coral and lavender colored flowers, each chair had a light purple sash wrapped around it, and corral table runners.
    A fascinating feature that the couple put into their wedding was that in their three-tier wedding cake, each layer covered in another color of rose. These roses correctly matched the ones on the bride's gown; this idea helped continue a cohesive theme throughout their special affair.