How Much Does a Wedding Cake Cost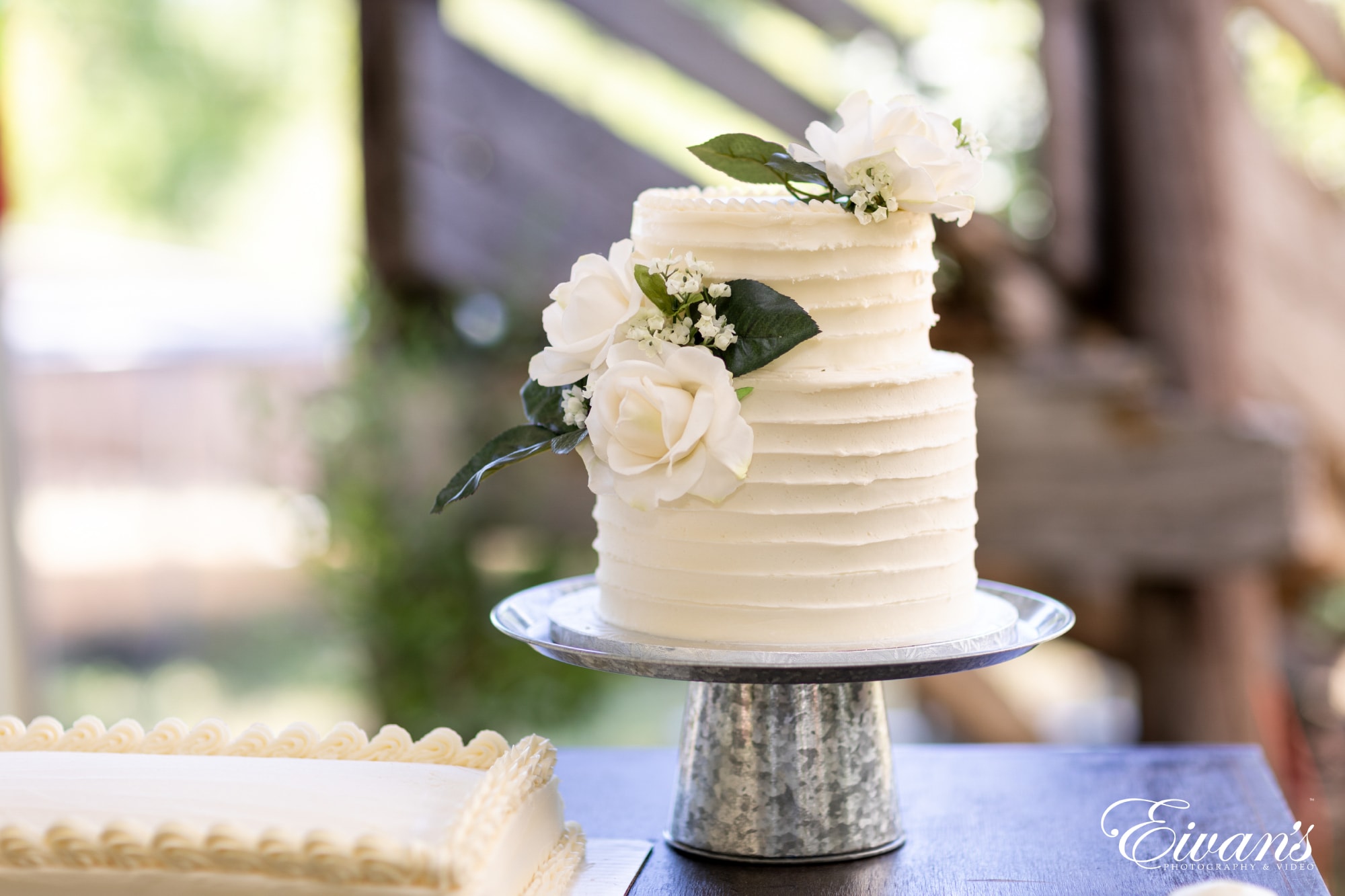 By Eivan's Wedding Team

There is no doubt that wedding cakes have a huge part in making your big day special. The cake is the most popular wedding dessert ever and there is no question about that. This is why the wedding cake baker has a lot of responsibility to bring out the best cake for couples. It's only up to the couple on what wedding cake will they choose. It might be a square cake or a circle one. It does not matter. The most important thing is it must be always present at every wedding.
More factors determine the average cost of a wedding cake. Couples are exerting a lot of resources on wedding cakes. This ensures that their wedding will be extraordinary. Let's face the fact that wedding cakes are eye-candies. Without it, weddings will be dull and passive.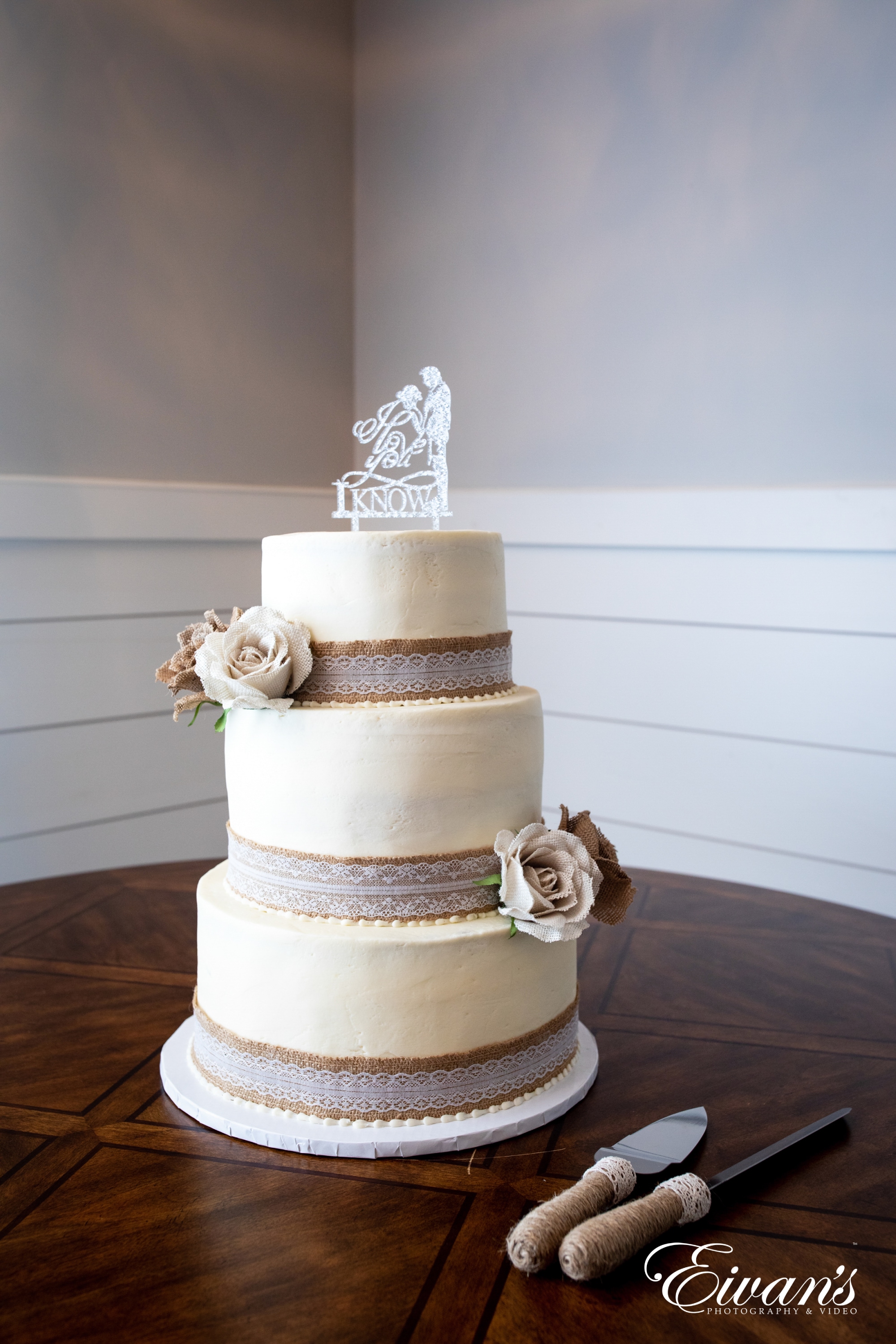 What To Consider When Choosing Your Wedding Cake
The decision of what wedding cake to buy relies on several factors. The most common is your budget. The average wedding cake cost is a great way to have an idea to know your limitations. But the price varies, you can use the following factors to help you more in choosing:
You can choose what particular design of a wedding cake do you like. It will allow you to integrate the cake base on the concept that you have at your wedding.
This determines the number of servings that the cake can accommodate. Smaller cakes are usually much cheaper which is the primary option of couples. This is because they are trying to save money. But if there are lots of people on your guest list, smaller cakes are not suggested. This is because of the limited servings that it can give.
It is reliant on the location of the wedding reception. The farther the location, the more expensive the delivery fee will be.
Some couples would want a gluten-free cake. To make it possible, you'll need to pay an extra charge at the top of the regular price.
The couple can choose to avail of some extras. Some examples are by adding the groom's cake, sheet cakes, red velvet cakes, and cupcakes. Some would want to have a dummy cake which is made of styrofoam for decorative purposes. It only means that you have the power to choose what you would want to add. As a result, the price will have to increase as well but the wedding experience will be more awesome.
There are times that some states do have a higher cost of living. In this manner, the prices are significantly higher than the other states. So when it comes to wedding cakes, nothing is different. For example, you could find cheaper wedding cakes in Arkansas than in New York. This is because Arkansas has a lower cost of living and that explains everything.
If you want the best cake for your wedding day then you must ready your wedding budget. This is because it might be really expensive. The big question is how much does a wedding cake cost.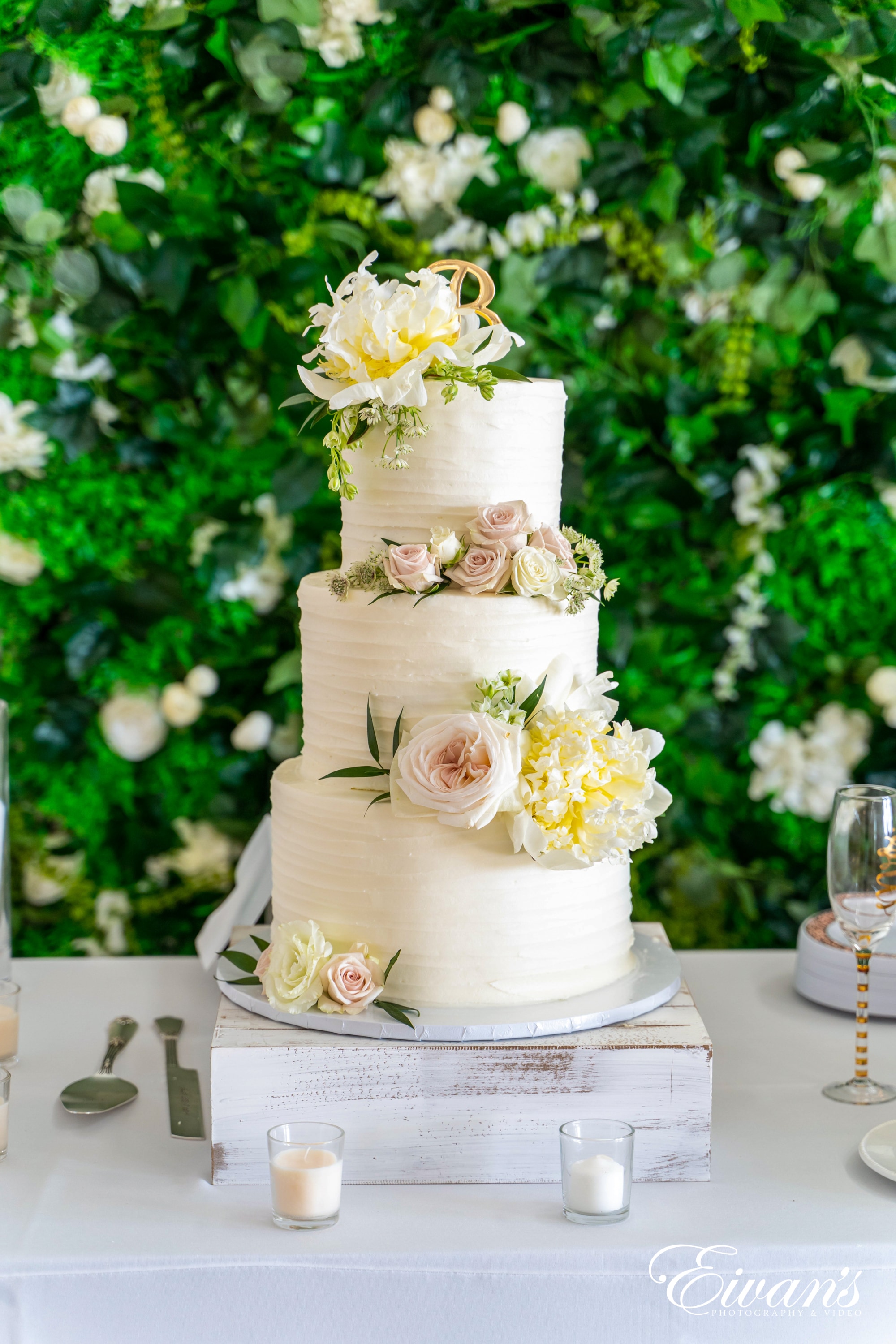 By knowing the average cost of wedding cakes, couples can plan their wedding budget well. Well, the average cost of a wedding cake is $350 and it can go super high without any limitations. That is the national average but not the exact amount that is why you still have to be very observant of prices.
It is up to the couple how much they are willing to spend on it. Rich people do not mind the price of a wedding cake at all. As long as it will make a perfect wedding, they go for it.
Cake's Composition
The cake artist puts several ingredients that make the cake more awesome. It will make the wedding reception up to the standards of what you are expecting. Most of the time, the cake designer puts the different elements on a wedding cake such as:
Buttercream frosting

Sugar flowers

Cake toppers

Cake flavors

Buttercream icing

Fondant
So if you are expecting the best cake, the budget always comes to the scene. A budget-friendly wedding cake is not as good as a top-tiered cake. More factors can increase the price of a wedding cake such as a wedding cake stand. If you do not have a great stand to put your wedding cake then you have no choice but to avail it also from them.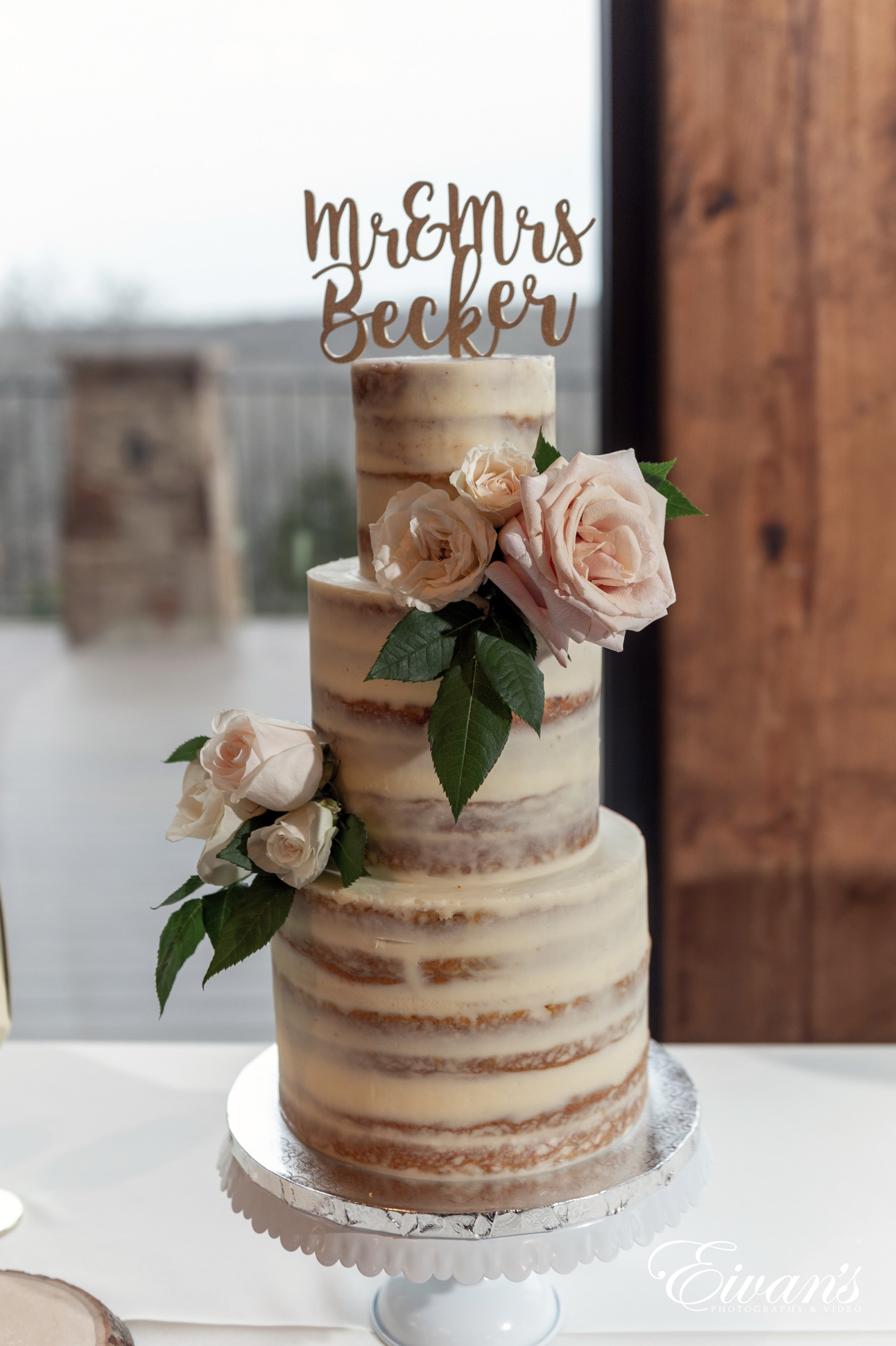 Getting the Perfect Cake for Your Wedding
We all have different preferences when it comes to confections. Some want cream cheese while others want raspberry flavor. It all depends on the couple that will buy the cake. To solve this dilemma, a cake tasting will be scheduled to ensure that you'll get what you want on your big day.
So before the cake-cutting happens you know that you'll be satisfied with it. This will make sure that everything that is in the dessert table is desirable. It can be challenging to find one but if you'll know your budget and goals you can find the one for you.
Layer cakes are still popular nowadays and there are no signs of slowing down. This is because of the extraordinary appeal that it gives. There are entry-level tier cakes that are layered. So if you have a limited budget you still do not have to worry.
You just need to check on the wedding cake prices and compare them to see what fits your budget. Canvassing is a great way for you to get the best deals when it comes to wedding cakes. If you have a lesser budget then go for layer cakes that have lesser layers. You can be experimental in order not to compromise the wedding experience.
We are all aware that wedding cakes bring colors to the wedding. It satisfies the palates of the couple and their guests. Aside from that, it symbolizes an unending partnership between a man and his wife. So you must make the best decision in choosing a wedding cake. It does not matter if you have all the money in the world as you have no limitations in spending. But the thing is we are not all given that kind of privilege. In this manner, we will need to know what wedding cake is suited for our budget.