Falling in Love: A Guide to Your Perfect Autumn Wedding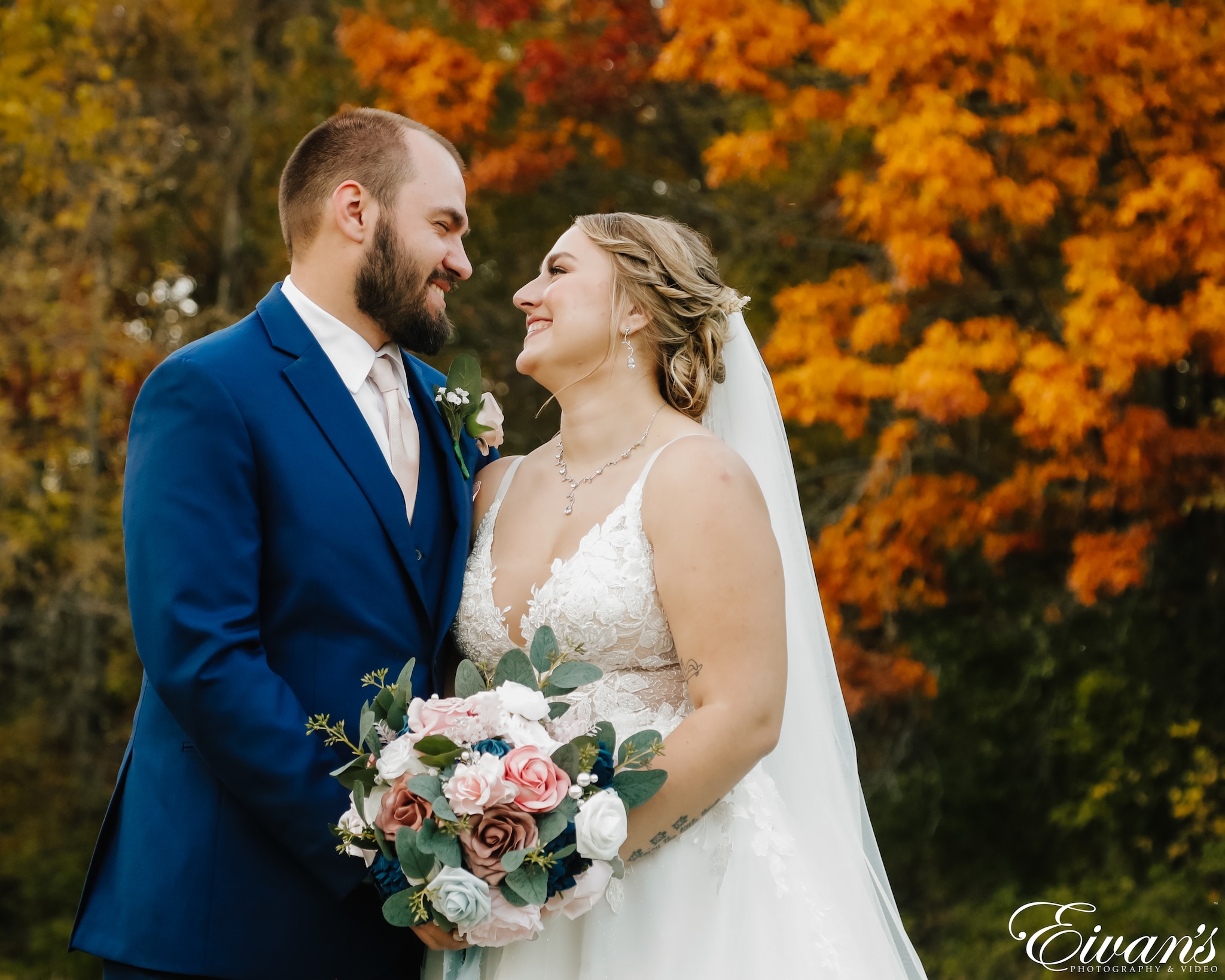 As the leaves begin to change and the air turns crisp, the allure of an autumn wedding is undeniable. Fall offers a tapestry of warm colors, a sense of coziness, and an enchanting ambiance that can make your special day truly unforgettable. If you're planning a fall wedding, this guide will walk you through everything you need to know to create the perfect autumn-inspired celebration.
Choosing the Perfect Date:
One of the first decisions you'll make is selecting your wedding date. Consider the peak of fall foliage in your region; this time will provide the most picturesque backdrop for your ceremony and photos. The changing leaves will add a touch of magic to your big day.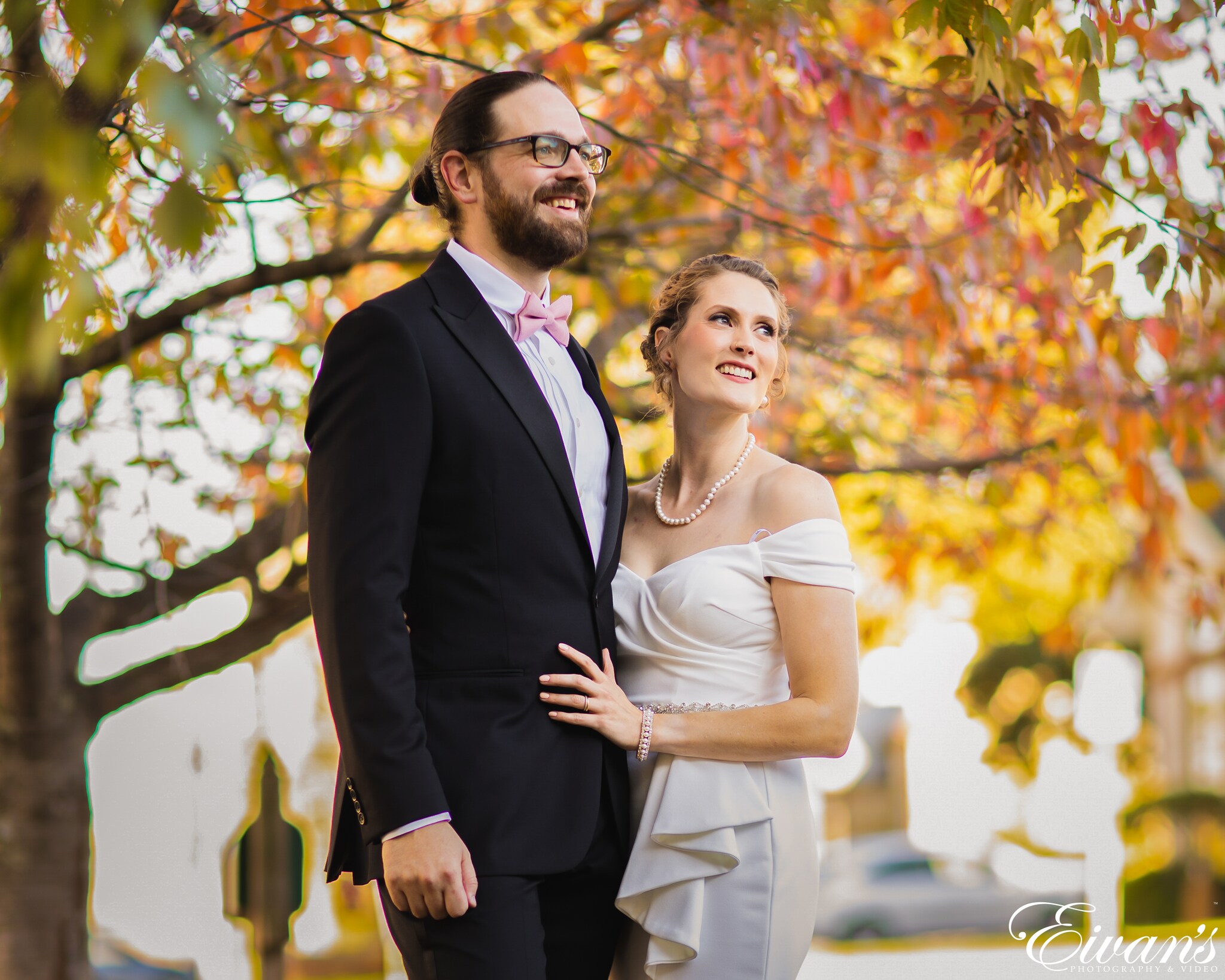 Embrace the Seasonal Color Palette:
Autumn is renowned for its rich and inviting color palette. Think jewel tones like deep burgundy, emerald green, and burnt orange. These hues can infuse your wedding decor, bridesmaid dresses, and floral arrangements with warmth and elegance.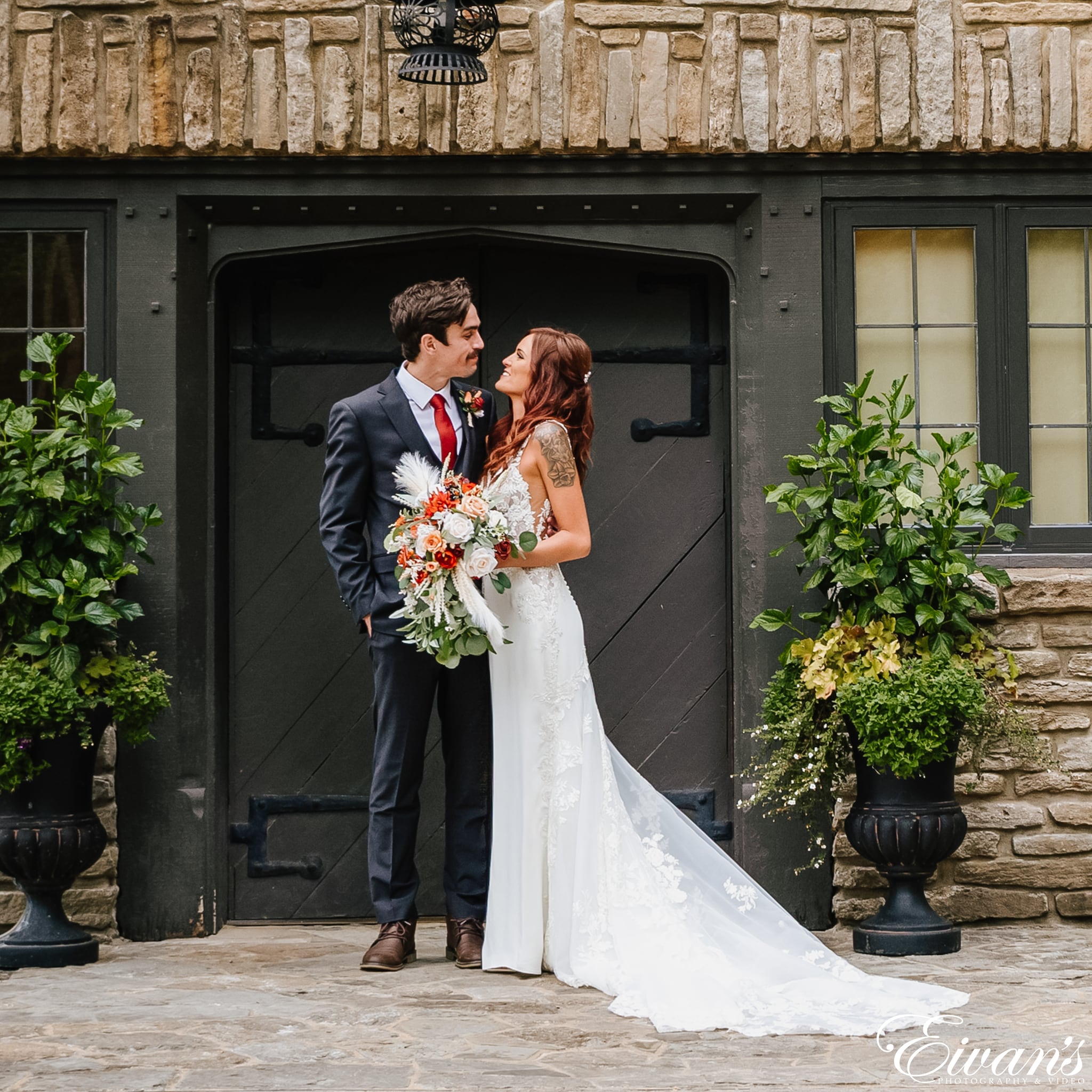 Fall-Inspired Bouquets and Floral Arrangements:
Choose bouquets that embrace the season. Sunflowers, dahlias, and even acorns can add a rustic charm to your bridal party's look. Consider incorporating autumn foliage and berries into your floral arrangements for a cozy touch.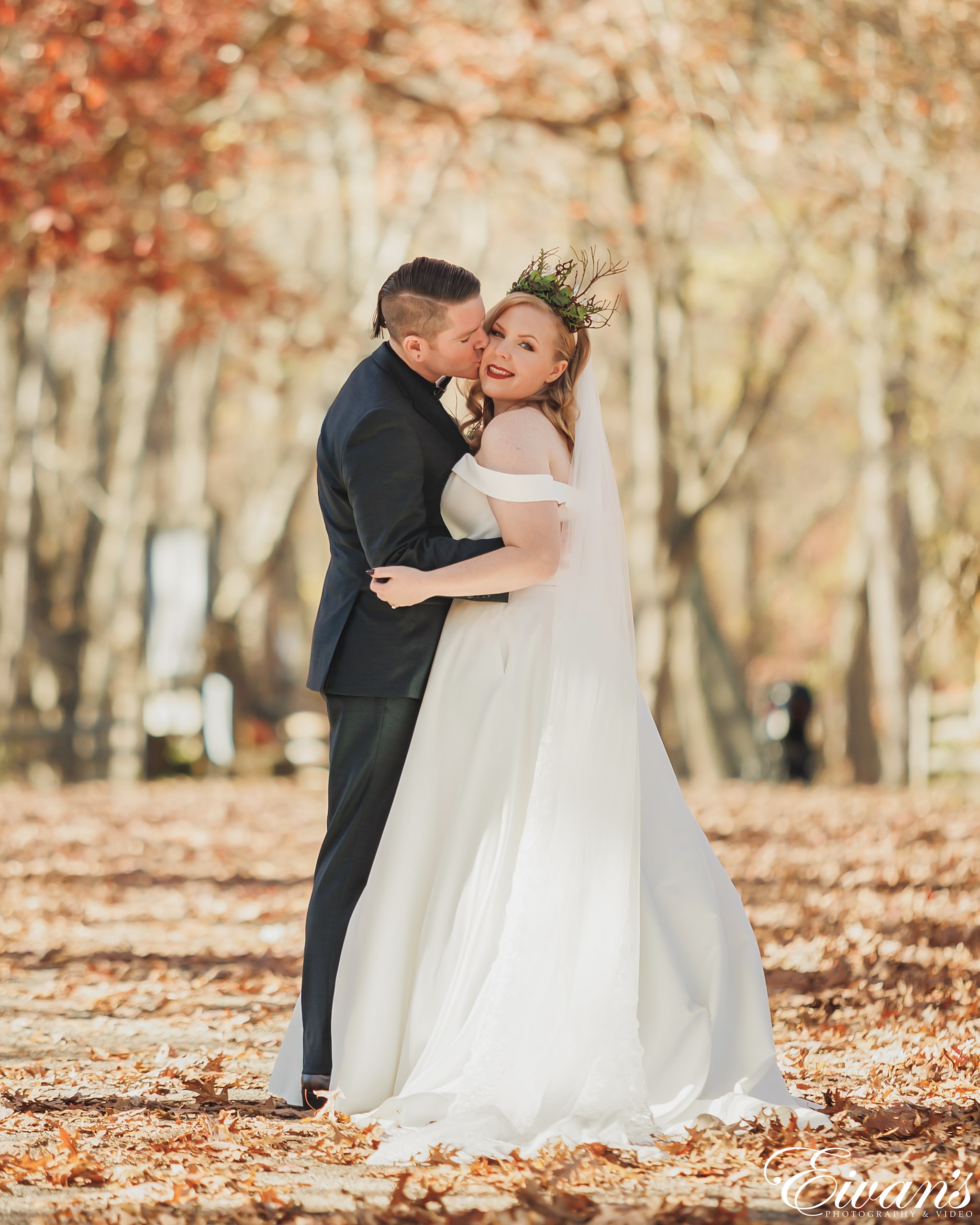 Creating a Cozy Ceremony and Reception:
Take advantage of the beautiful fall scenery by selecting an outdoor wedding venue. The natural backdrop of changing leaves can enhance the ambiance of your ceremony. Provide cozy blankets for your guests to keep warm, and serve pumpkin spice cocktails during the cocktail hour to capture the essence of fall.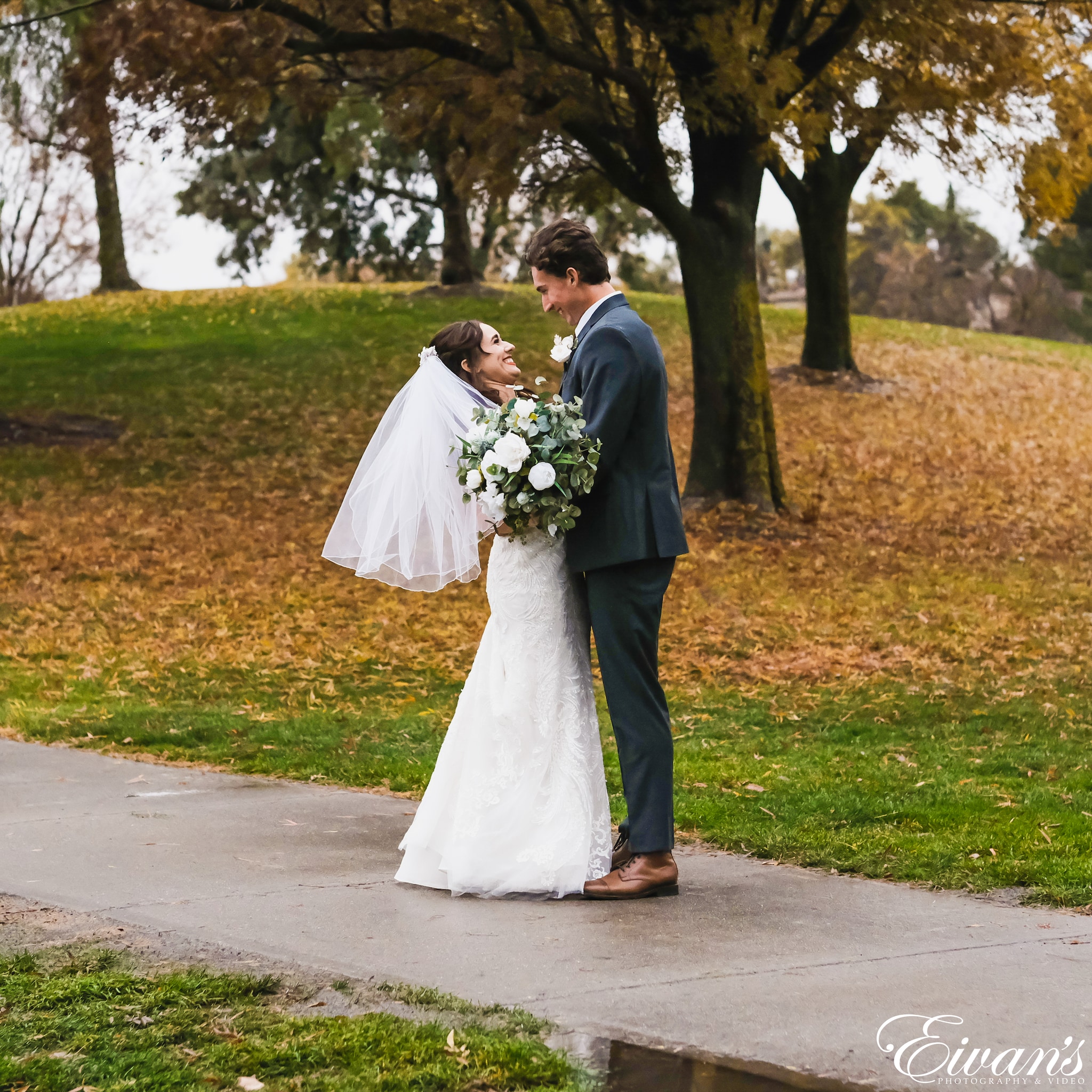 Incorporate Fall-Themed Decor:
Elevate your decor with autumn-inspired elements, such as centerpieces featuring mini pumpkins and gourds. Consider using acorn boutonnieres for the groomsmen to tie in the theme throughout your wedding party's attire.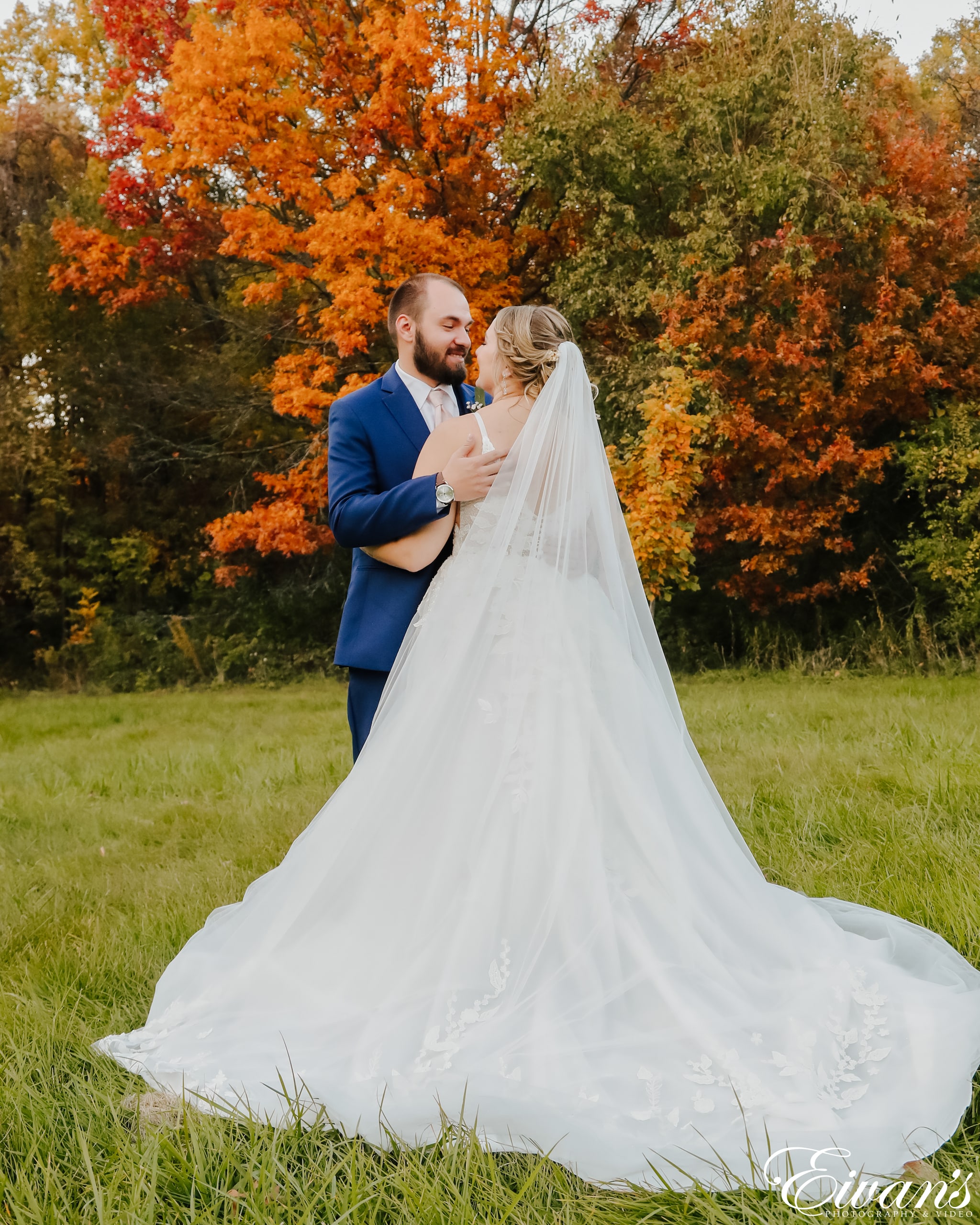 Bridesmaid Dresses and Attire:
Dress your bridesmaids in earthy tones or jewel-colored gowns that reflect the season's beauty. Shades of deep red, forest green, and plum can complement the fall foliage.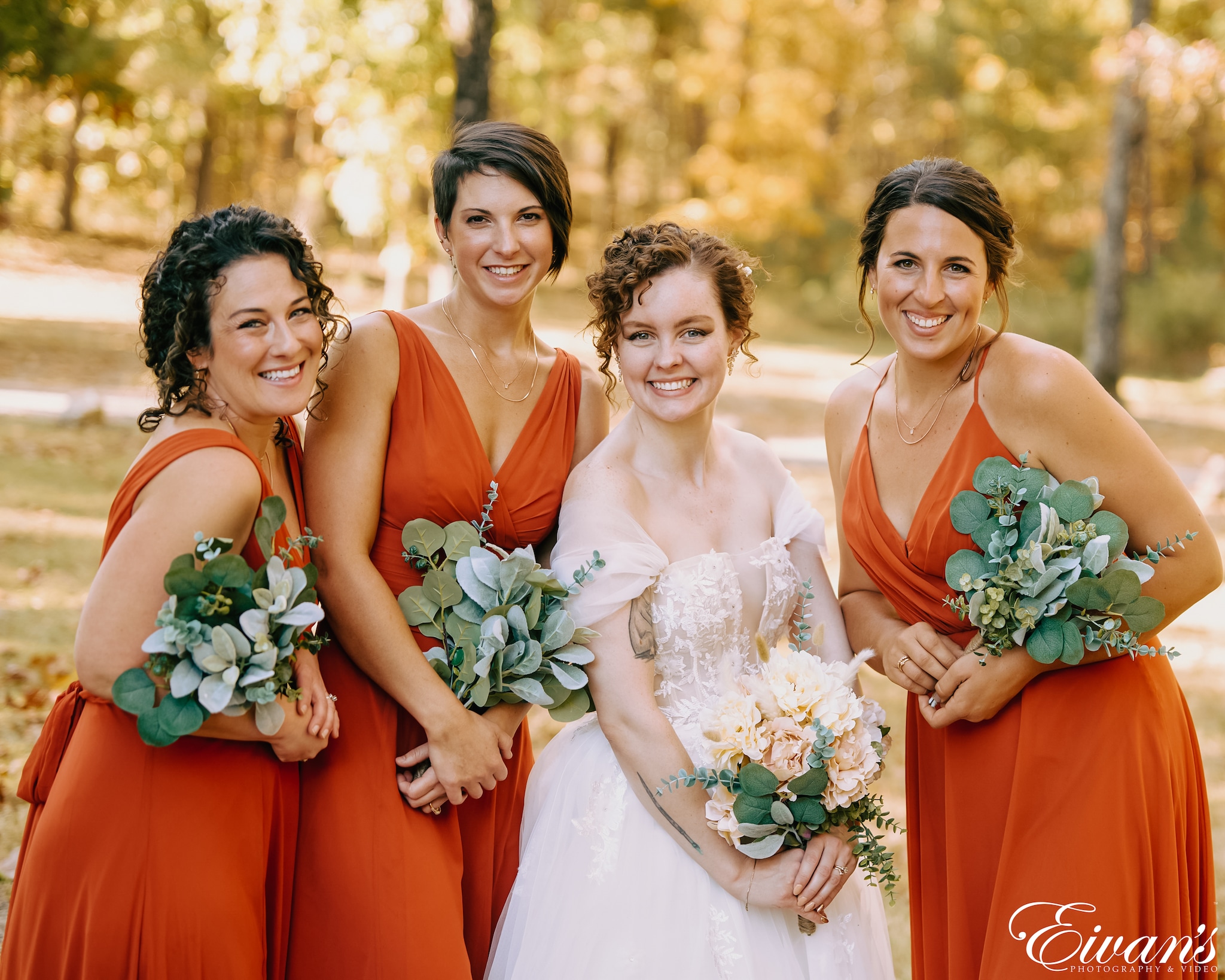 Thoughtful Wedding Favors:
Show your gratitude to your guests with wedding favors that embody the spirit of fall. Think personalized apple cider bottles, scented candles, or mini pumpkin pies as delightful tokens of appreciation.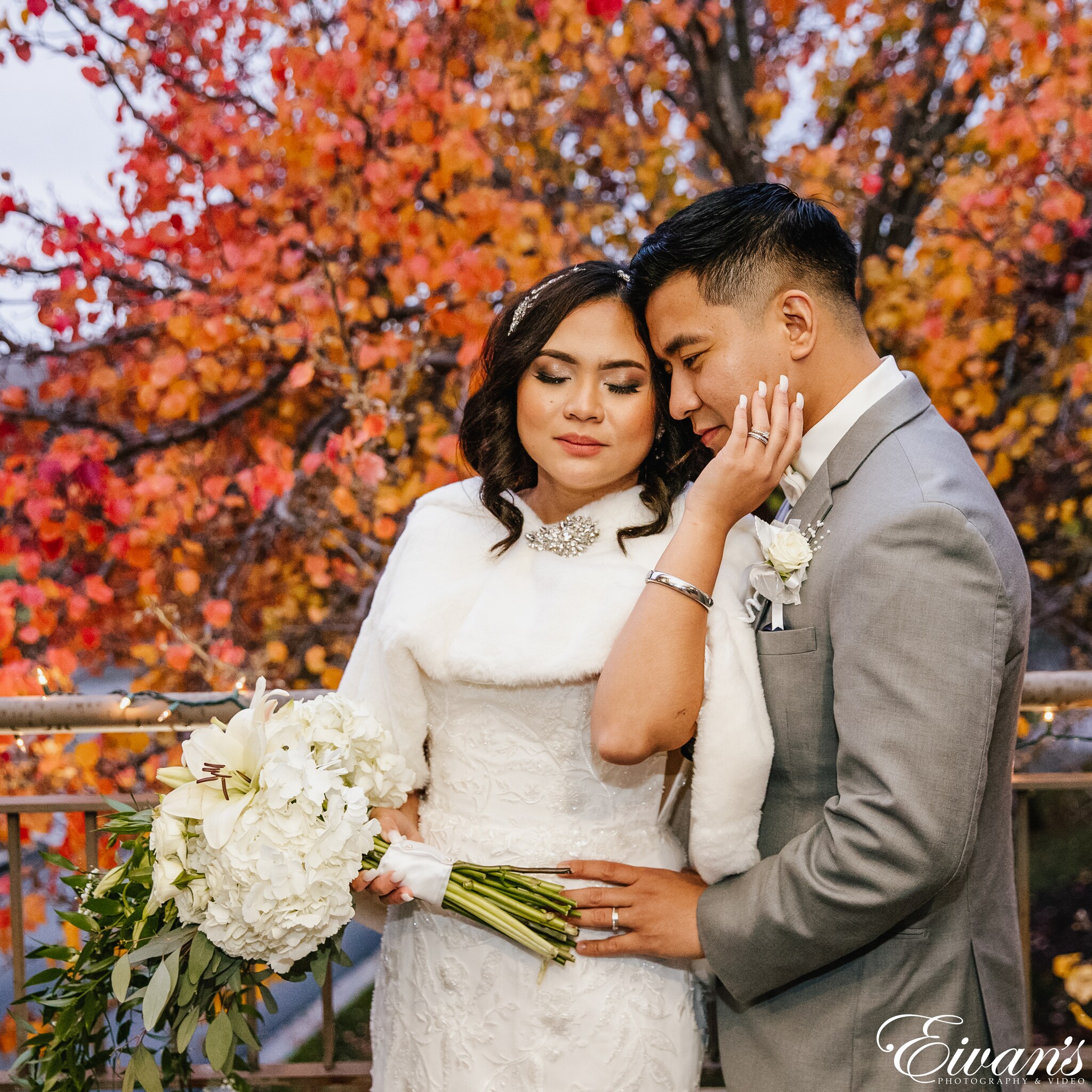 A Memorable Wedding Cake:
Let your wedding cake be a canvas for autumn creativity. Collaborate with your baker to include fall colors and motifs like leaves, acorns, or a rustic naked cake adorned with seasonal fruits.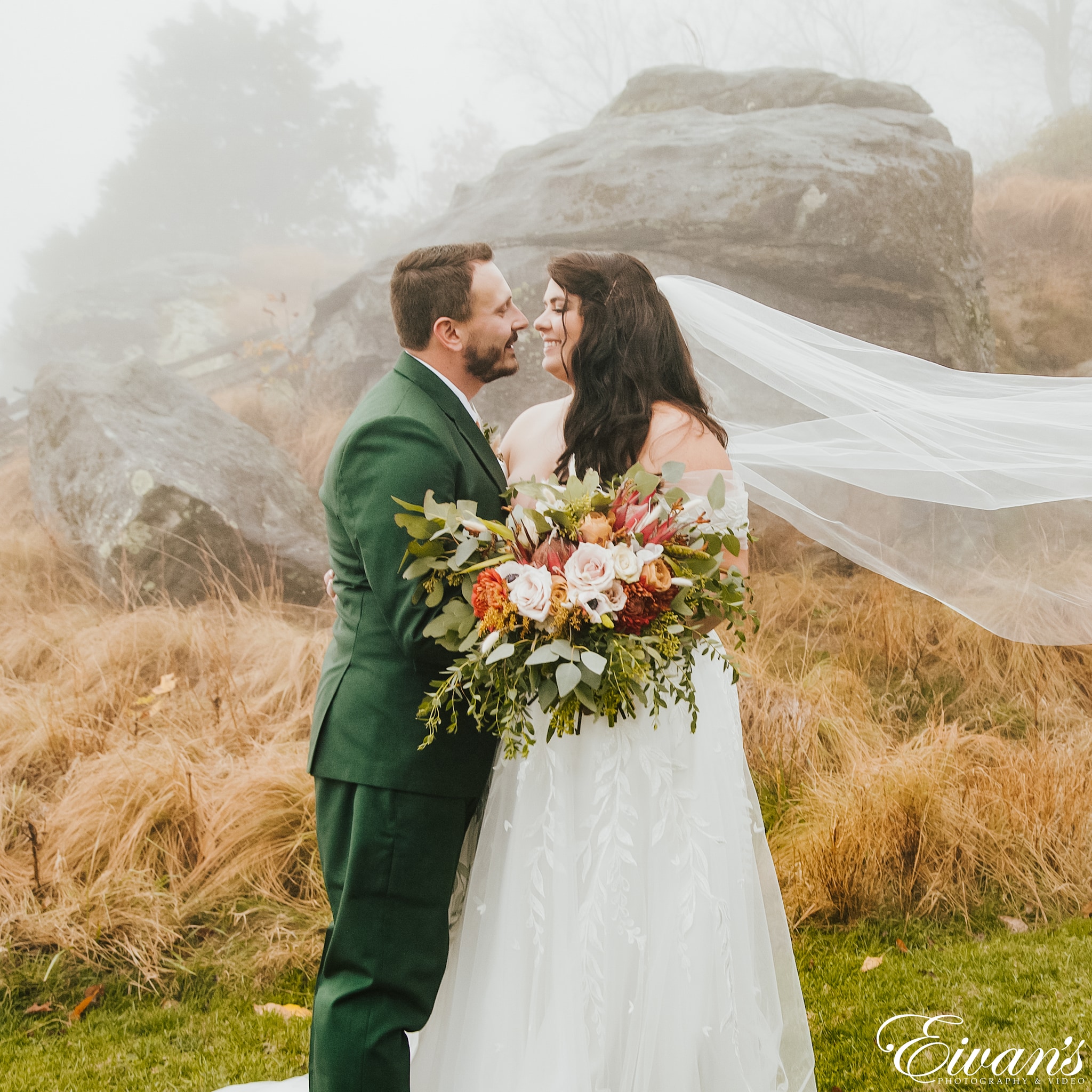 Injecting DIY Touches:
Consider incorporating DIY elements that add a personal touch to your wedding, such as handmade signs, customized place cards, or even crafting your own fall-inspired centerpieces.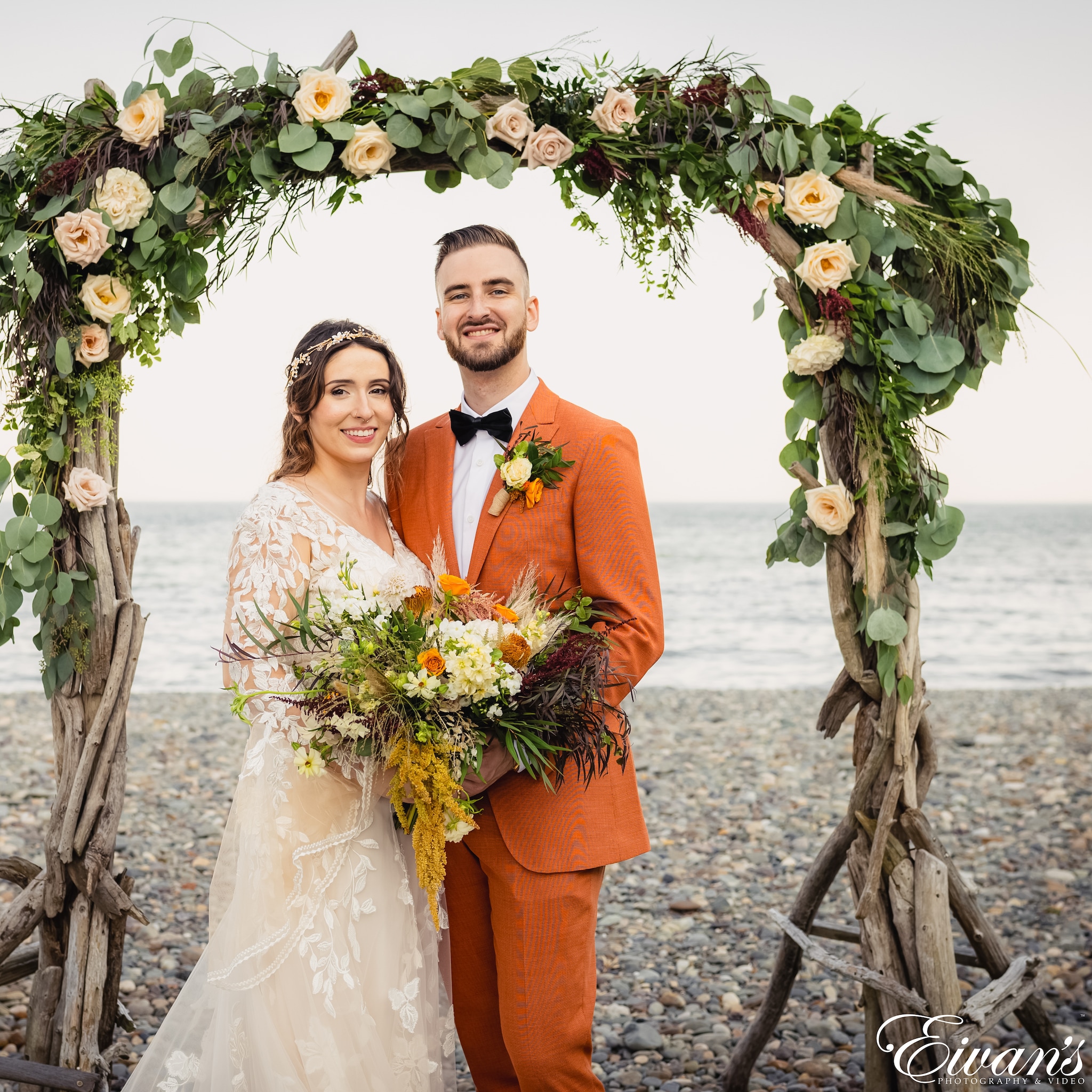 An autumn wedding offers a unique opportunity to celebrate your love amidst the breathtaking backdrop of changing leaves, cozy vibes, and warm, inviting colors. By embracing the richness of the season, from your color palette to your floral arrangements, you can create a wedding day that captures the magic of falling in love all over again. As the leaves fall around you, may your love rise to new heights, and may your wedding day be filled with the warmth, joy, and romance of the autumn season.