Exploring the Latest Wedding Cake Design Trends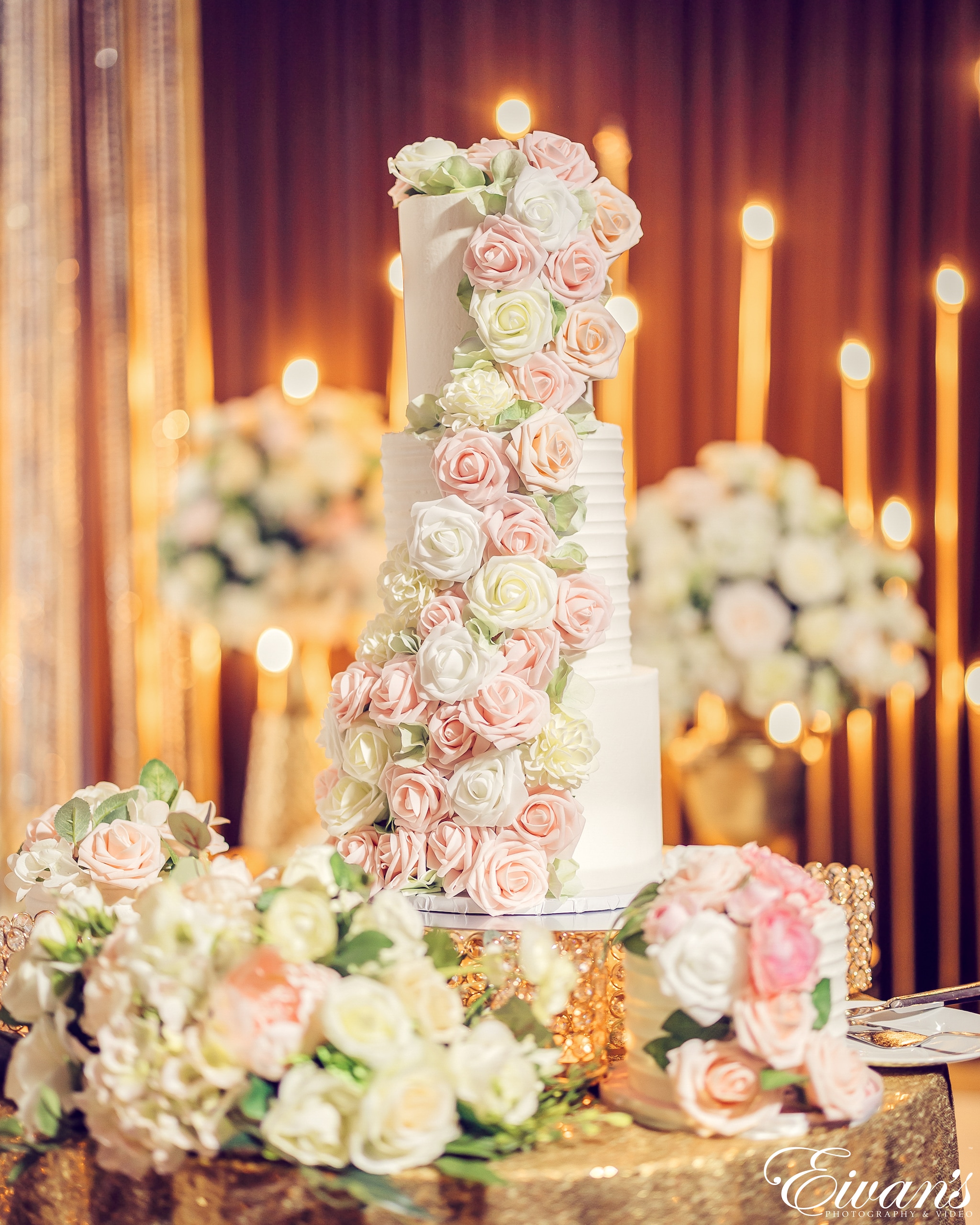 Your wedding day is a reflection of your love story, and every detail matters, including your wedding cake. Wedding cake designs have evolved significantly in recent years, offering couples a wide array of options to express their unique style and wedding theme. In this blog, we'll explore the latest wedding cake design trends that can transform your special day into a sweet and visually stunning experience.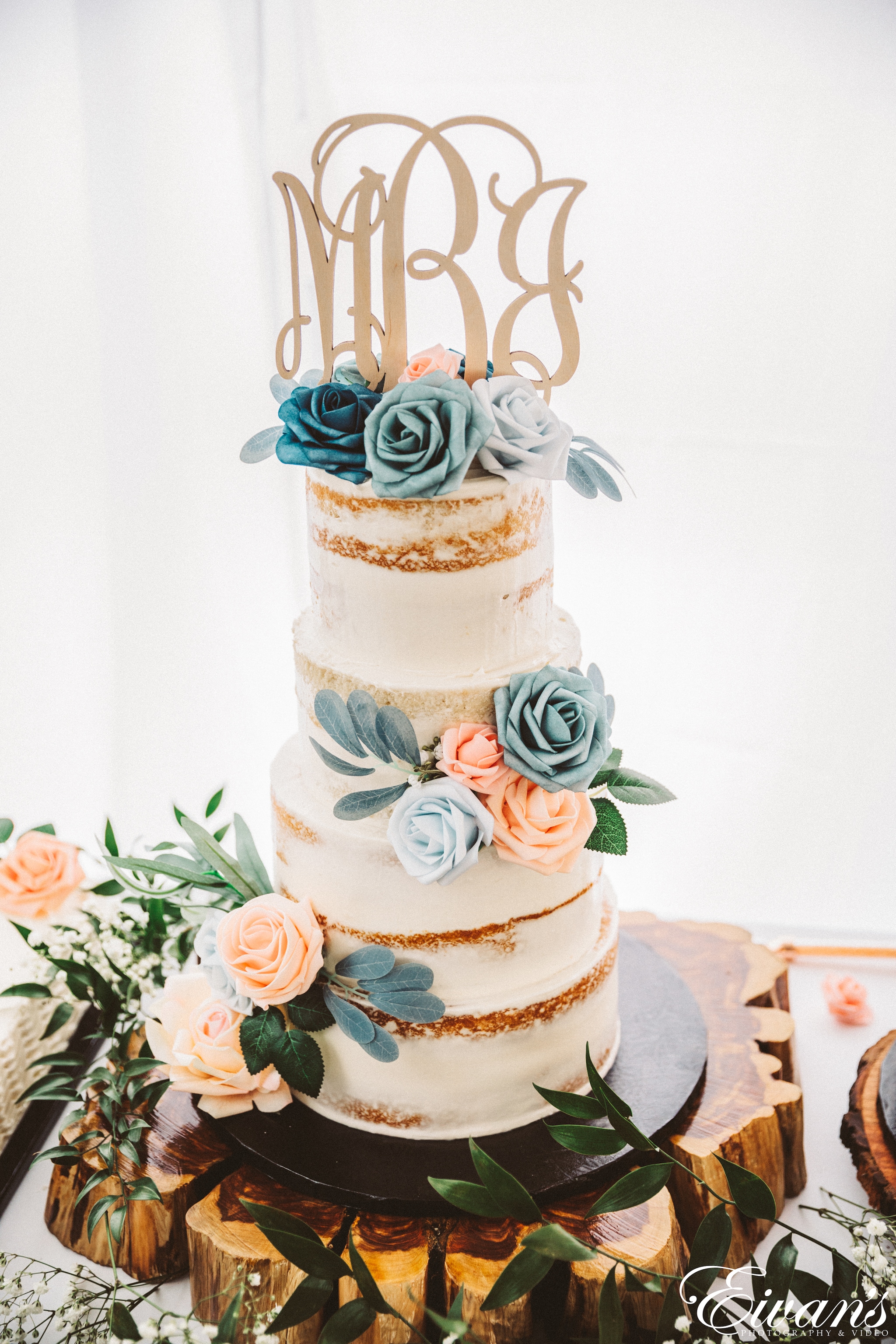 Buttercream Dreams
Buttercream is making a comeback as a preferred choice for wedding cake designs. Its creamy texture and versatility make it a top pick among bakers. Whether you opt for a smooth, minimalist look or embrace rustic textures, buttercream can beautifully complement your wedding decor.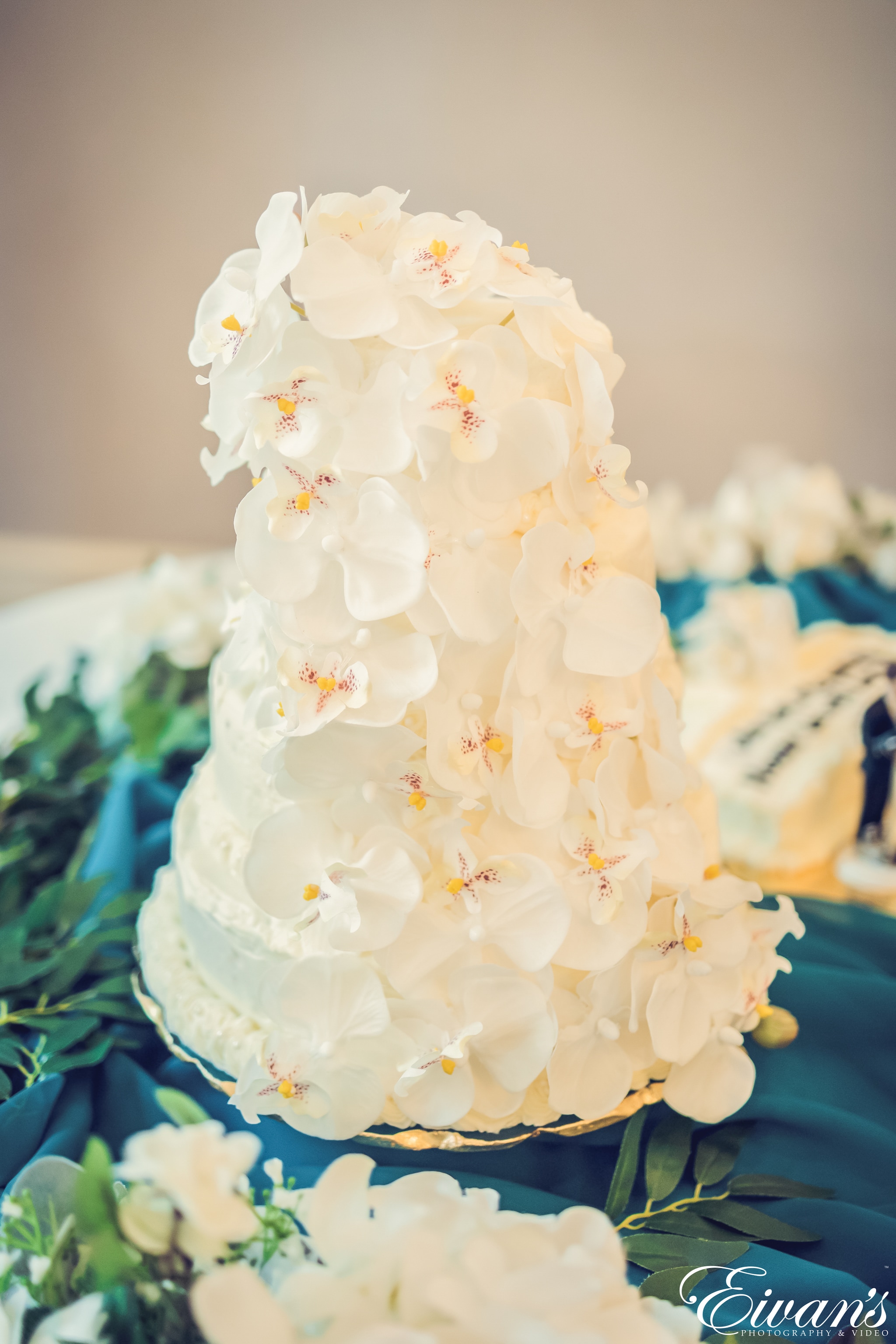 Fondant Elegance
Fondant, a classic choice, continues to be popular among couples who desire a polished and flawless finish. Its smooth surface serves as a canvas for intricate cake decorations, from lace patterns to metallic accents.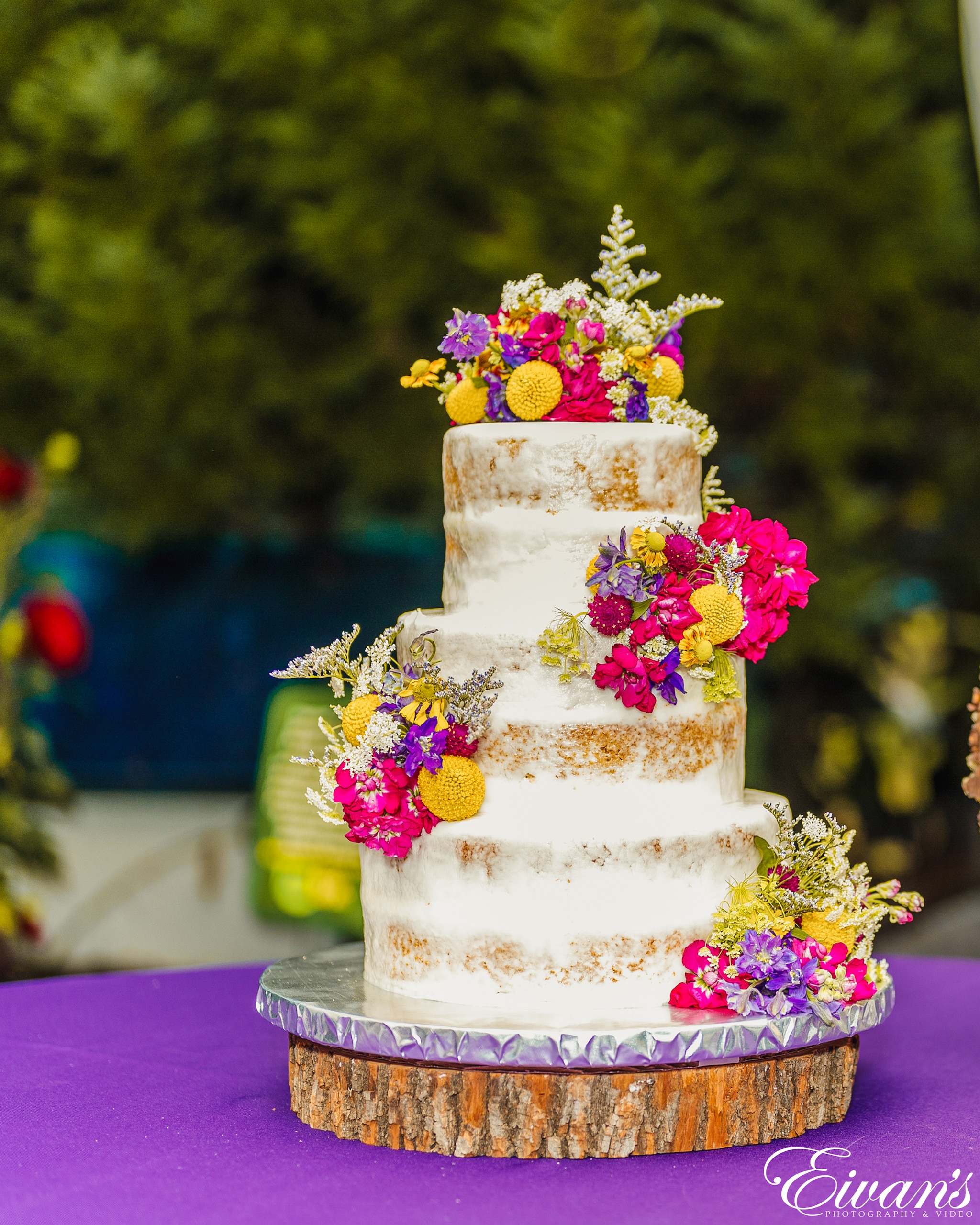 Unique Cake Toppers
Cake toppers have taken a creative turn in recent years. Couples are choosing unique cake toppers that reflect their personalities and interests. From acrylic monograms to figurines that depict your love story, there's a topper for every couple.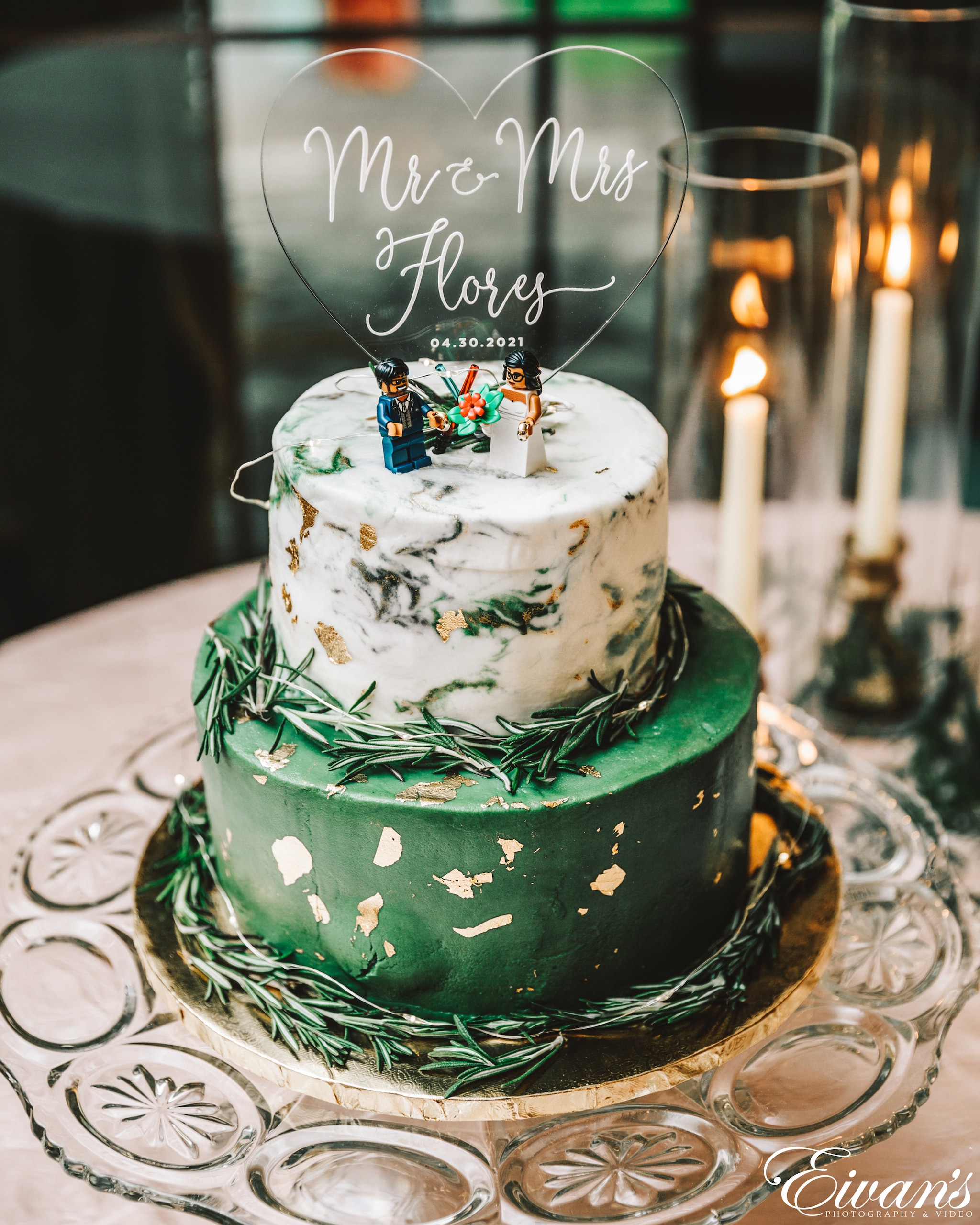 Brush Strokes and Gold Leaf
Add an artistic touch to your wedding cake with hand-painted brush strokes or edible gold leaf. These elegant accents bring sophistication and a touch of luxury to your cake design.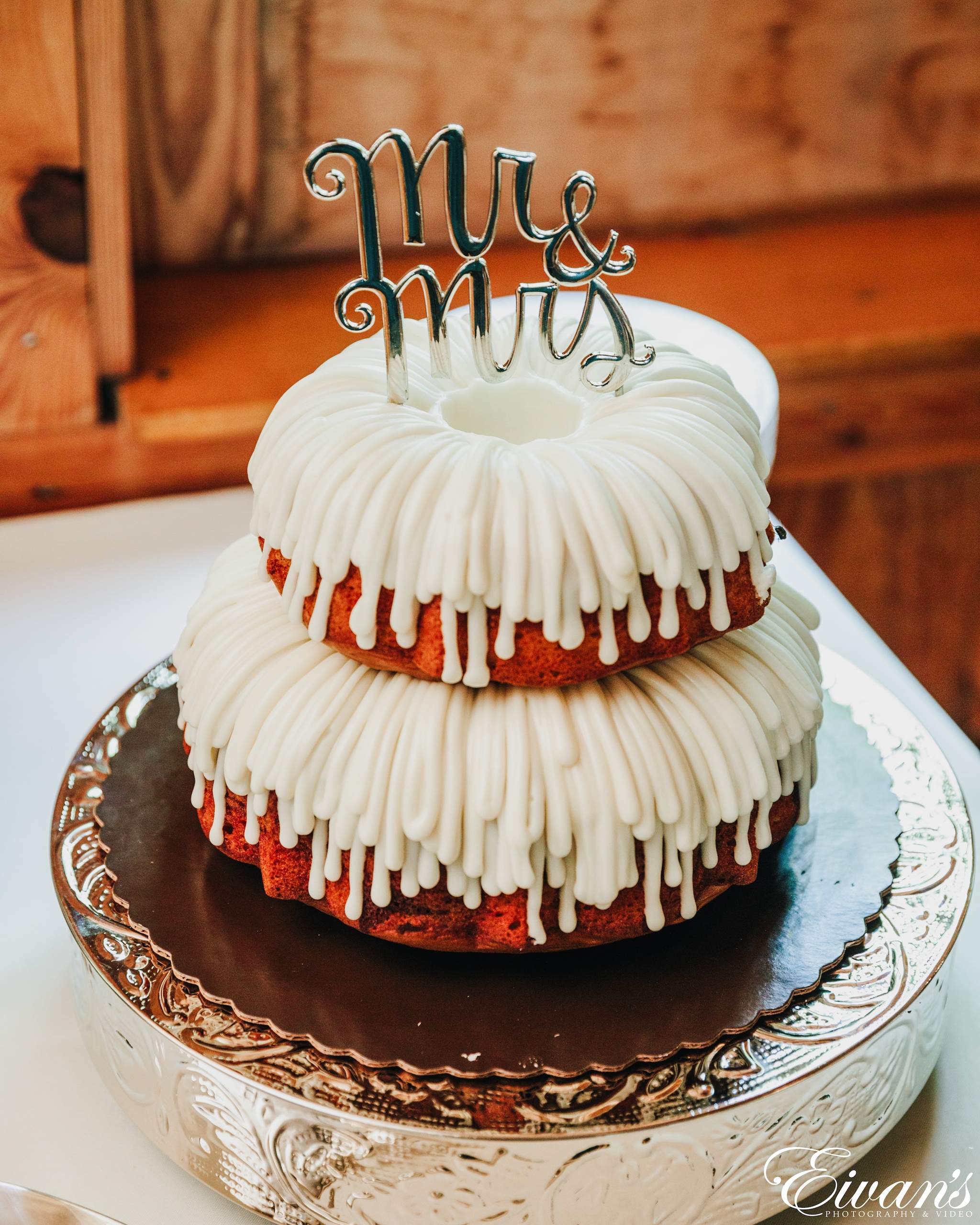 Watercolor Wonders
Watercolor wedding cakes are like edible works of art. They allow you to incorporate your wedding colors and theme seamlessly into your cake design. The soft, dreamy hues create a romantic ambiance.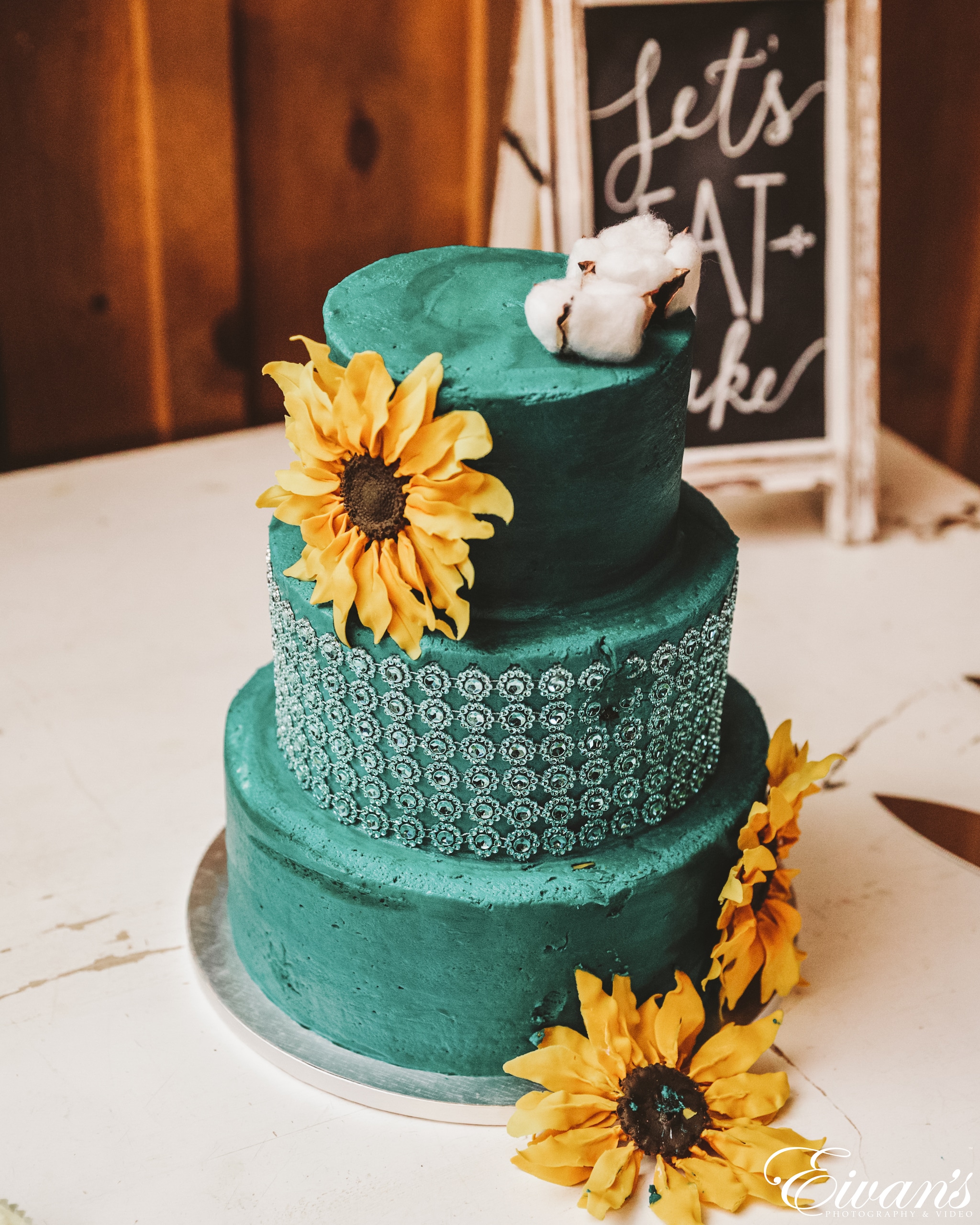 Donut Towers
For a playful and interactive dessert option, consider a donut tower in addition to your traditional wedding cake. Donuts can be customized to match your wedding color palette and are a hit with wedding guests.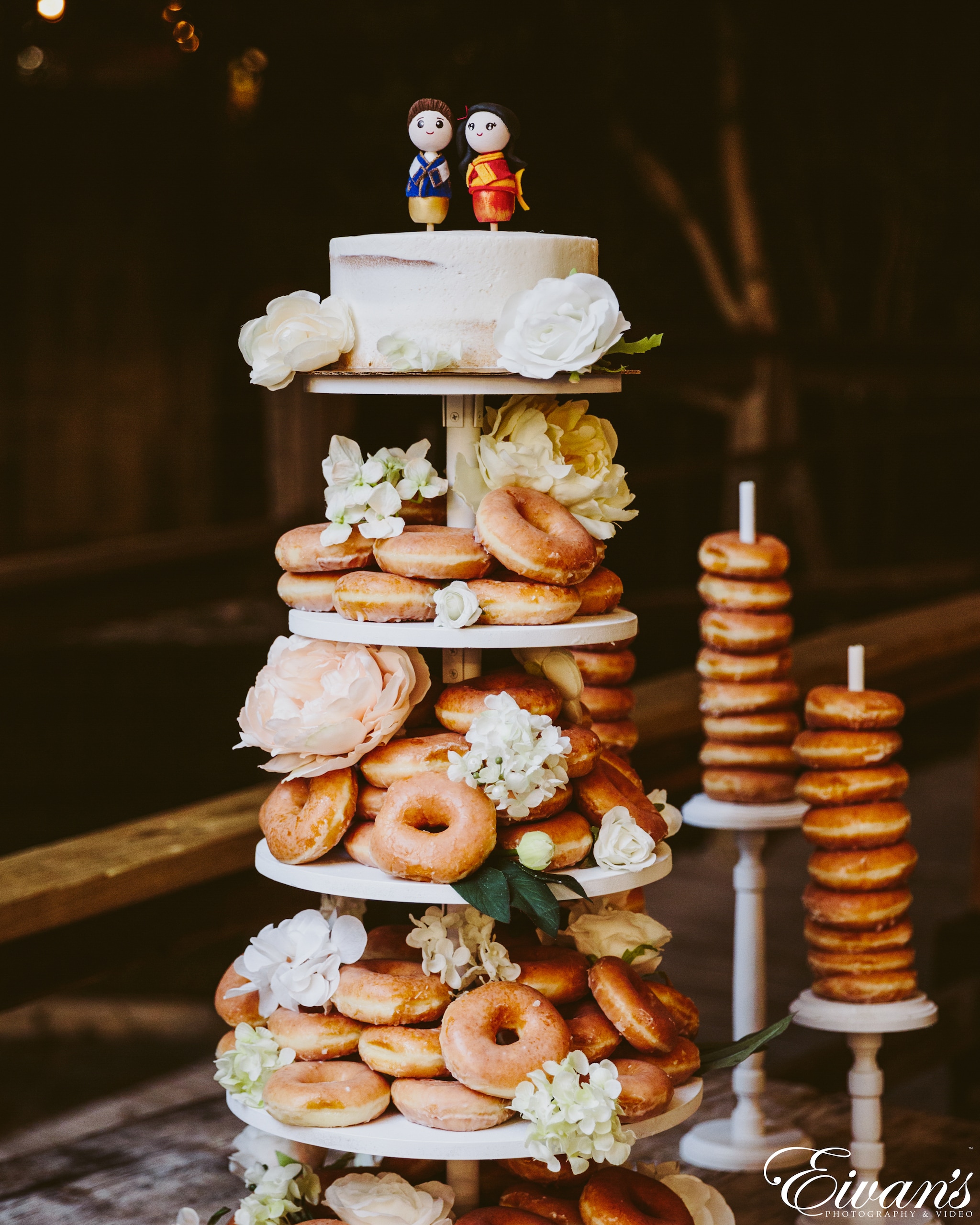 Fresh and Edible Flowers
Elevate your cake design with the beauty of fresh and edible flowers. Whether you choose vibrant blooms or delicate petals, floral accents add a touch of natural elegance.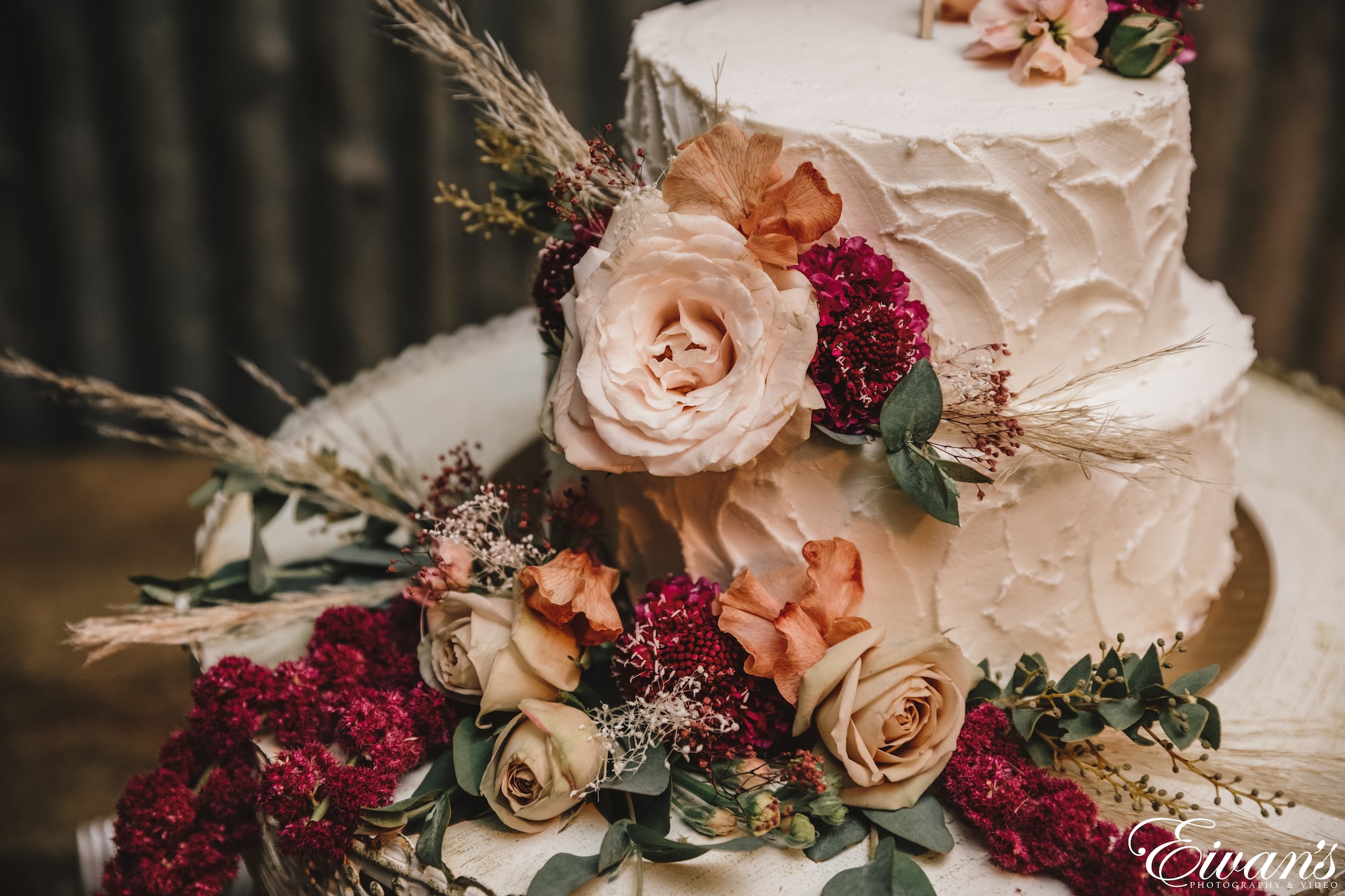 Ruffles and Swirls
Texture is in, and ruffles and swirls can transform your wedding cake into a beautiful masterpiece. These intricate details create depth and visual interest.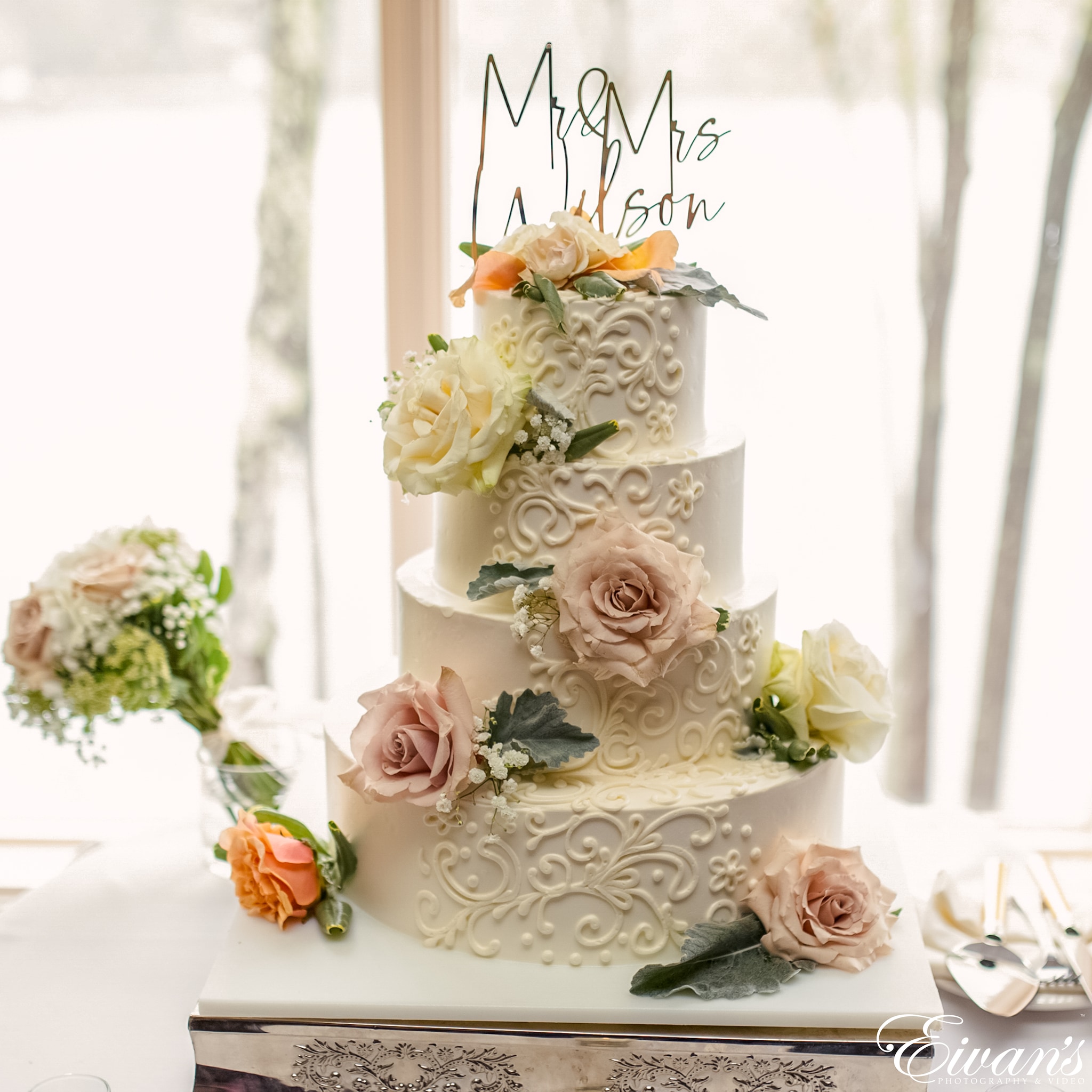 Centerpiece Cake Stands
Don't overlook the importance of the cake stand. Elegant and unique cake stands can complement your cake design and serve as a beautiful centerpiece on your dessert table.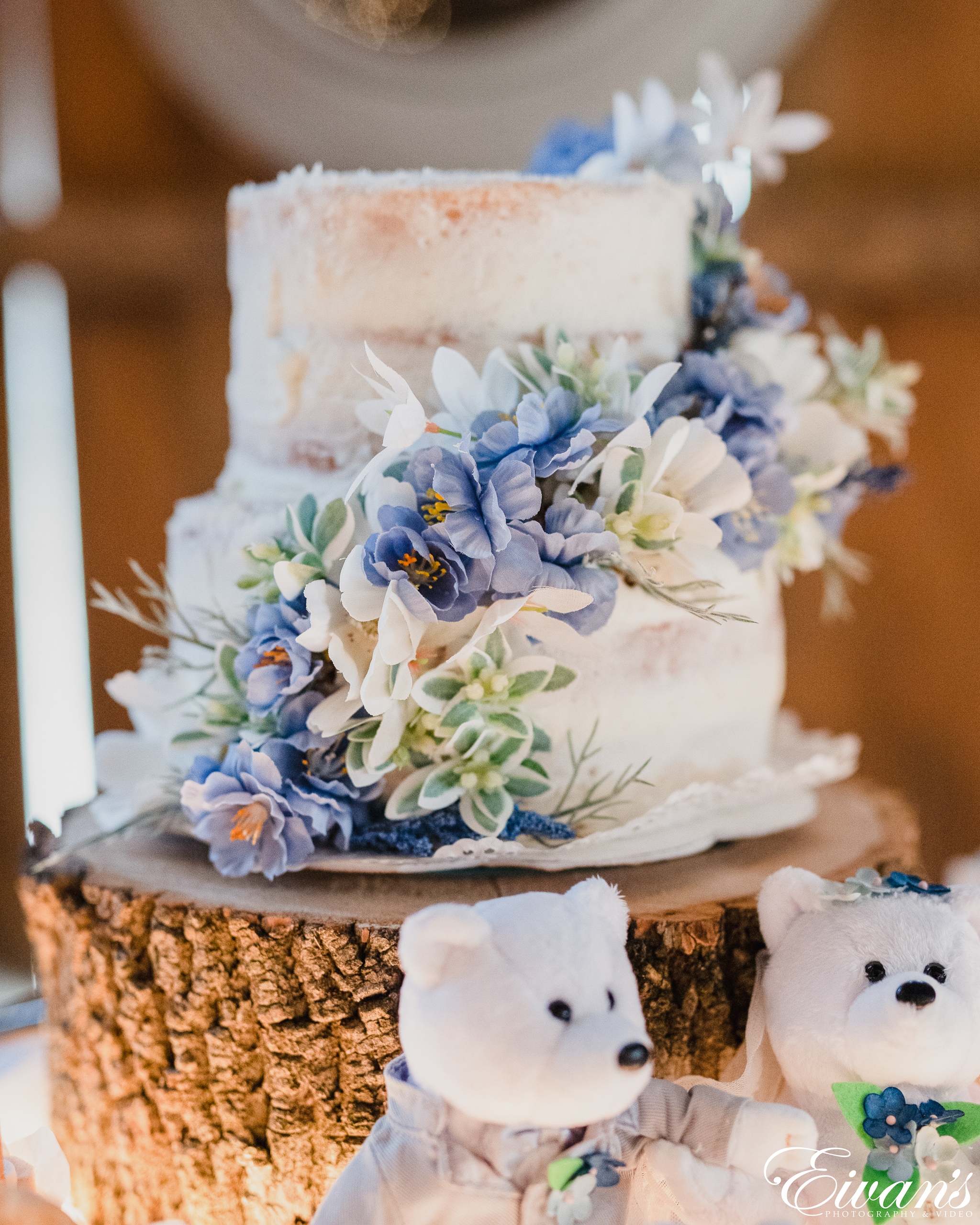 Minimalist Chic
Minimalist wedding cake designs are characterized by clean lines and simplicity. Less can indeed be more, and a minimalist cake can make a statement with its elegance and understated beauty.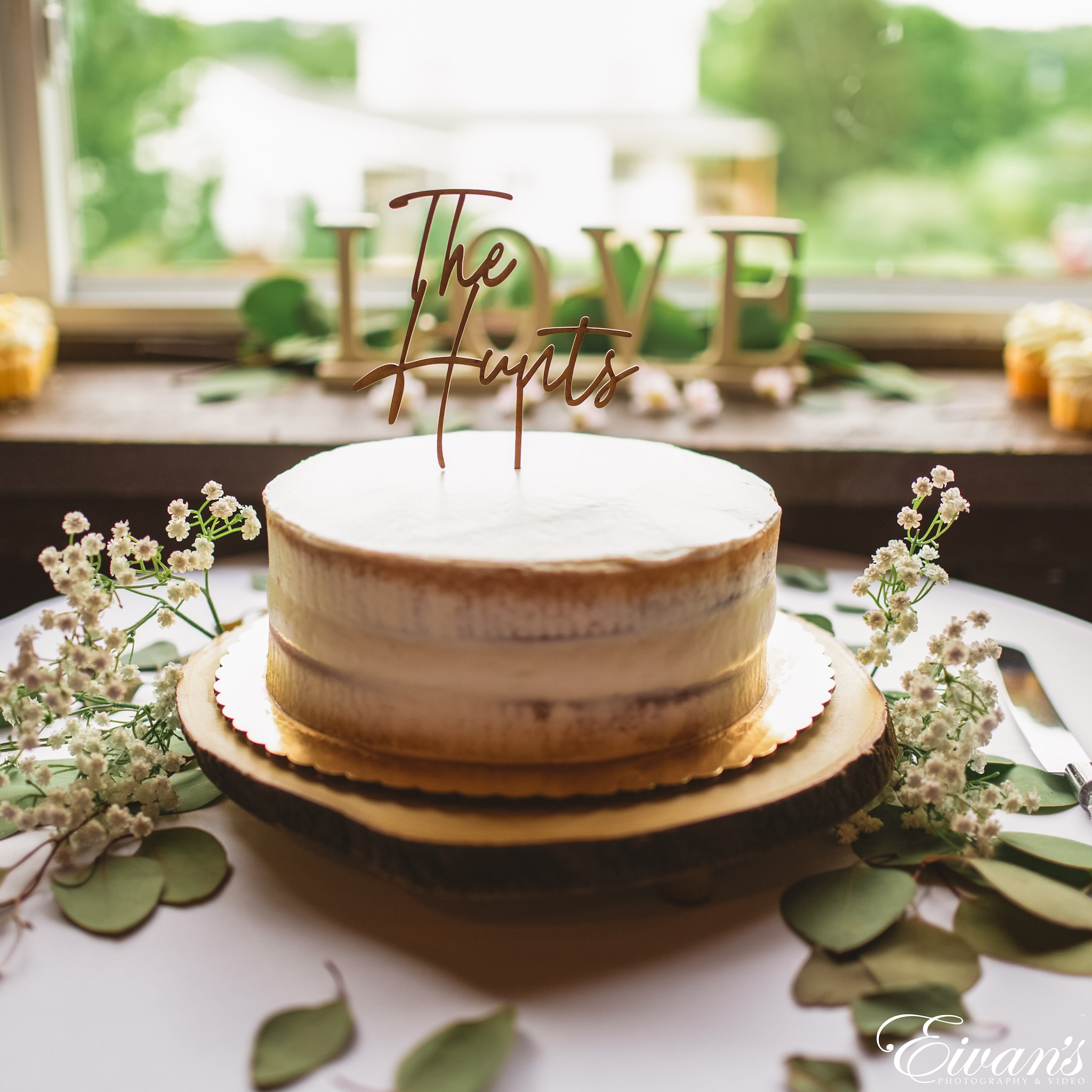 On-Trend Color Palettes
Selecting a wedding cake that matches your wedding color palette is a popular trend. Your cake can seamlessly integrate into your wedding theme, making it a stunning centerpiece.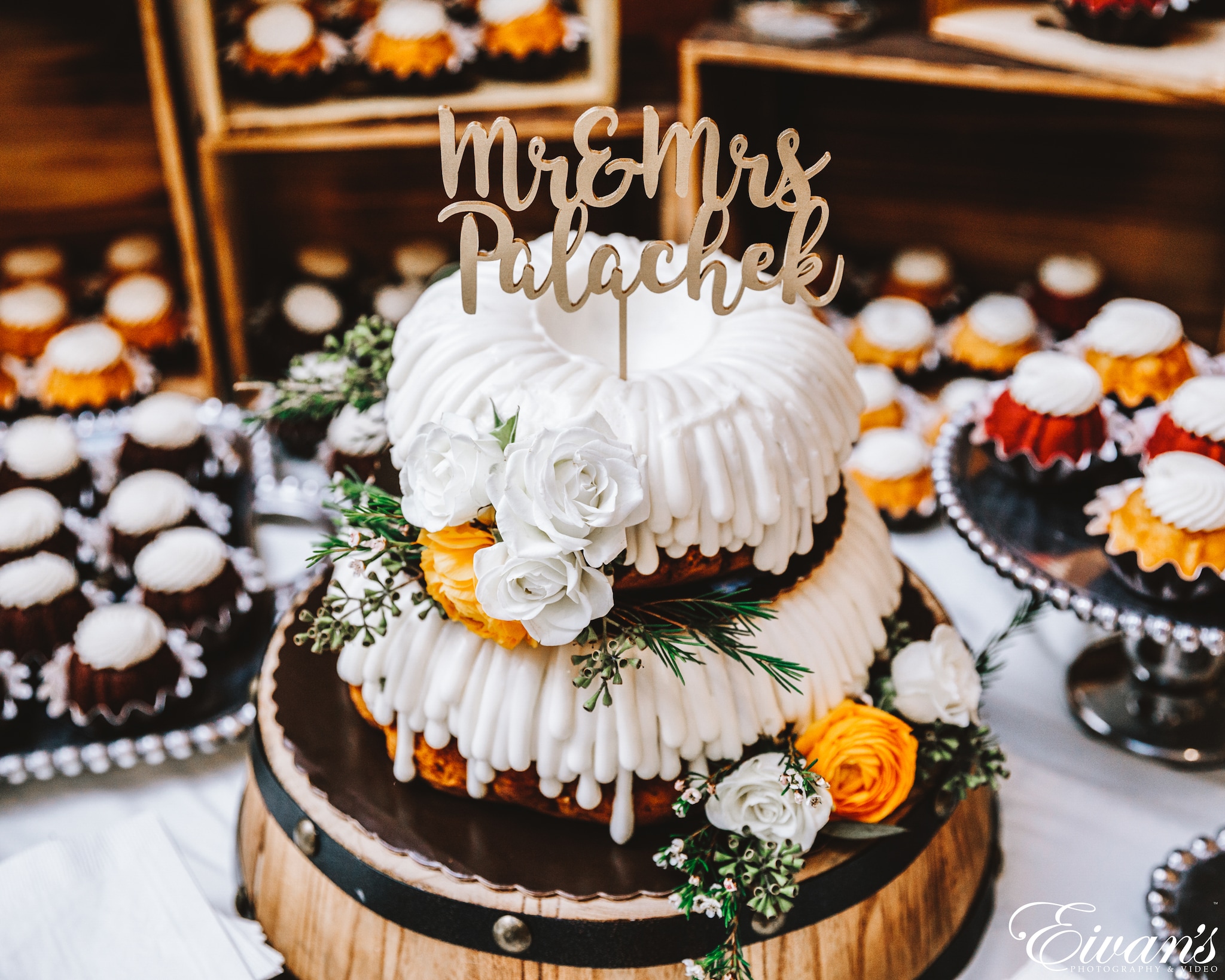 Fresh Fruit
Incorporating fresh fruit into your cake design not only adds a burst of flavor but also enhances the overall aesthetic. Berries, citrus, and other fruits can be used as decorative elements.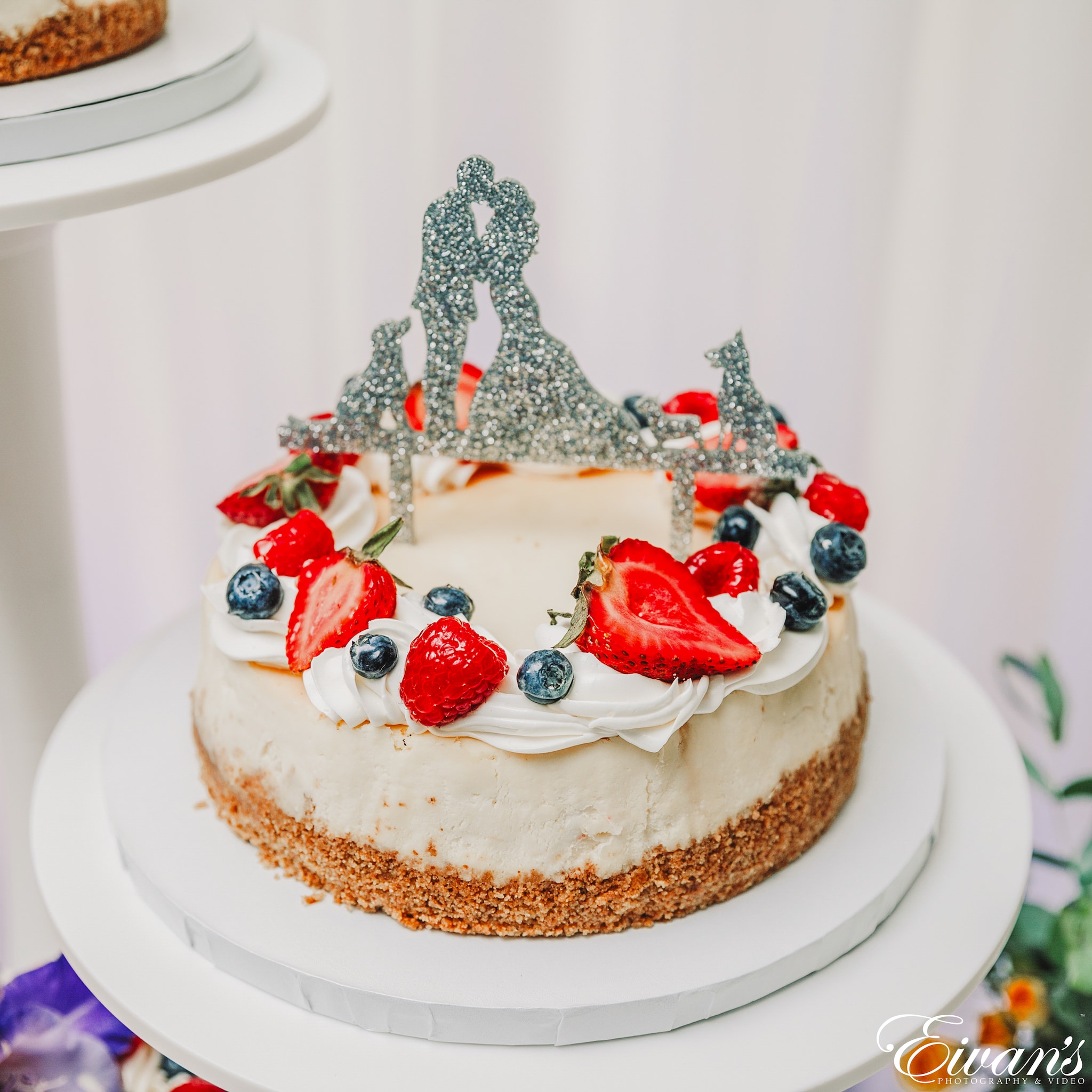 Your wedding cake is not just a delicious dessert; it's a work of art that can reflect your style, personality, and wedding theme. The latest wedding cake design trends offer a multitude of options for creating a stunning and memorable centerpiece for your special day.
At Eivan's Photo and Video, we understand the importance of capturing every detail of your beautiful wedding, including your cake. Let your cake be a reflection of your love story, and allow us to capture its beauty in our photography and videography.
Explore these on-trend wedding cake ideas and choose the one that resonates with your unique style. Your wedding cake will not only taste delightful but will also be a visually stunning masterpiece that your guests will remember for years to come.