Embracing the Beauty of Summer with Beach-Inspired Wedding Themes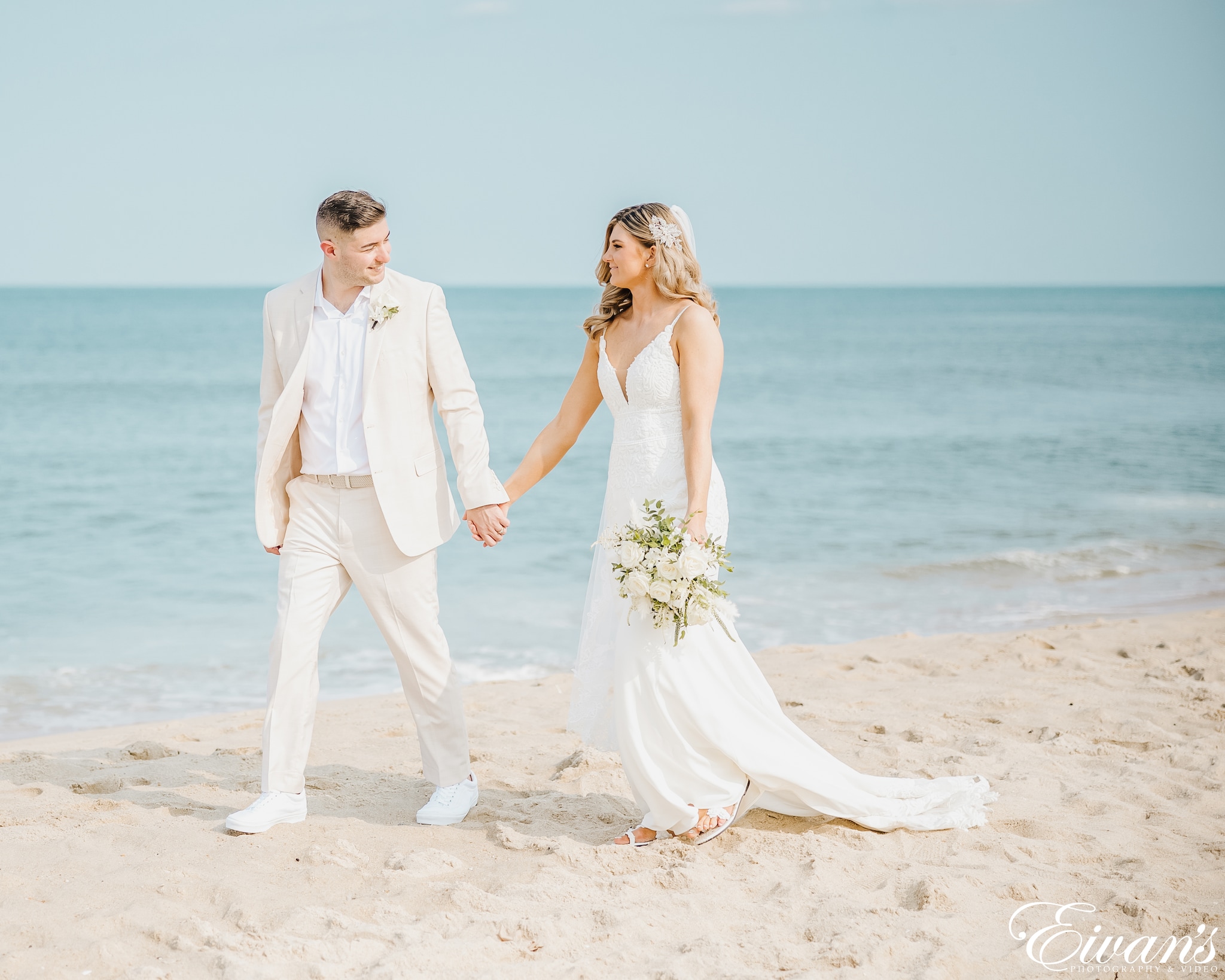 Summer is the perfect season for tying the knot – the weather can be warm and inviting; flowers are in full bloom; and, if you're a beach lover, there's nothing that can beat getting married on sandy shores! If you've been dreaming of exchanging your "I do" with salty air blowing through your hair and sounds of waves licking the shoreline in the background, then a beach-inspired wedding theme could be just what you need to make this vision become a reality. From finding décor pieces that capture what makes a seaside celebration so special, to selecting dresses that look as beautiful against sunset backdrops as they do up on stage during dinnertime dances – every moment counts when planning out how best to embrace summertime when it comes time for you to walk down the aisle.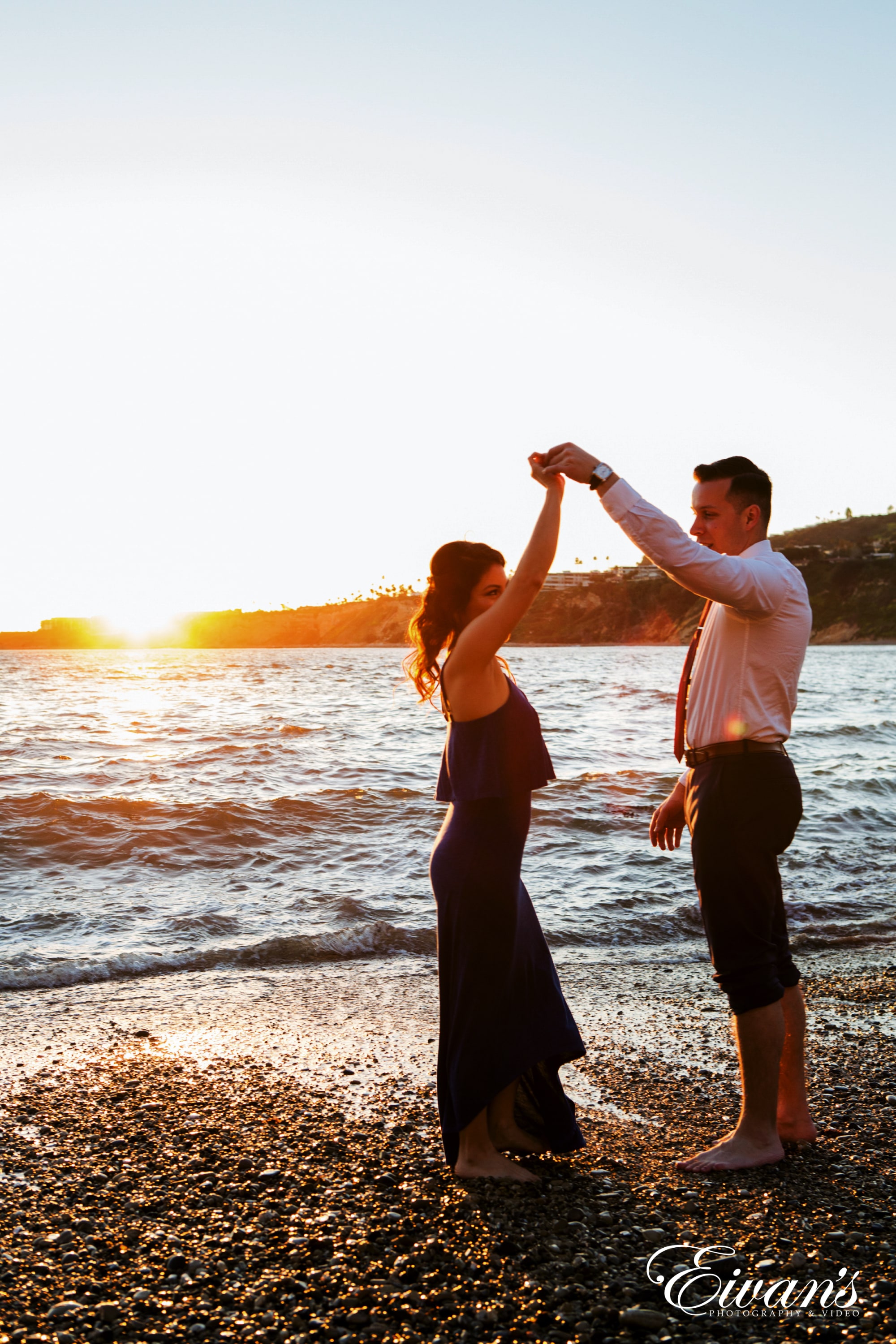 Brilliant beach wedding ideas-inspired wedding venue with views of the sea
Imagine saying "I do" with the breathtaking beauty of the sea as your backdrop. For your big day, a beach-inspired wedding venue with views of the ocean is the ultimate dream destination. Picture yourself walking down the aisle, with the sound of the waves gently lapping at the shore. The salty breeze and golden sand will enhance your wedding dress and boho-inspired centerpieces, creating an enchanting atmosphere that will make your special day unforgettable. From the elegant setting to the ocean-inspired wedding cake, everything will be spectacular. Always remember, nothing beats the magic of a beach wedding venue with views of the sea.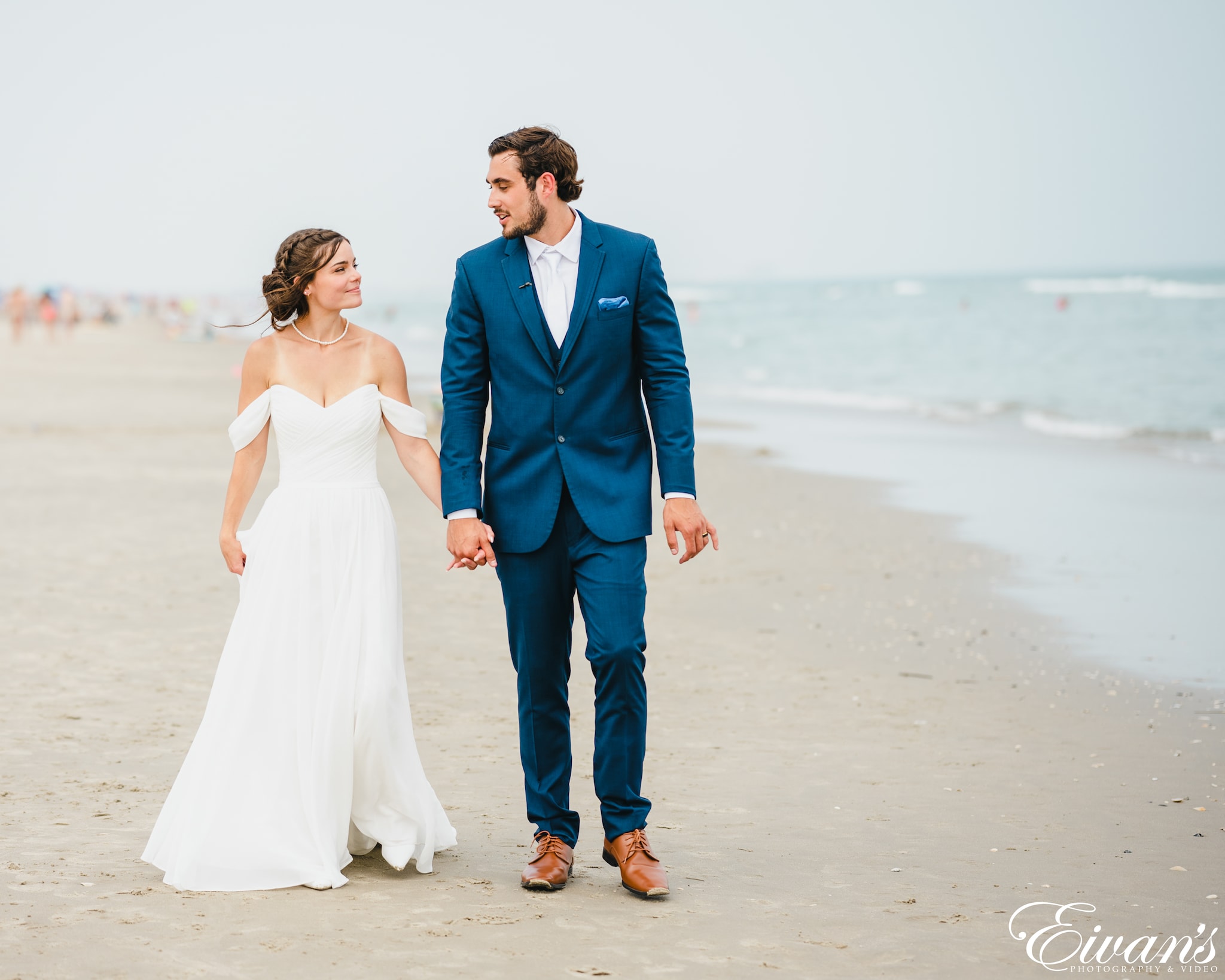 Incorporate seashells, starfish, and other nautical elements into your décor
On your big wedding day, why not incorporate some beachy elements into your wedding decor? Adding seashells, starfish, and other nautical elements to your color palette can create a laid-back and breezy atmosphere that will transport you and your guests straight to the seaside. Opt for pastel hues and plenty of greenery to bring a soft touch to the overall aesthetic. Whether you're having a beachside ceremony or a reception indoors, adding a touch of the ocean to your decor can elevate the ambiance and bring a sense of whimsy to your special day. You don't have to live by the beach to bring the tranquil and charming essence of the ocean into your home. With clever decor ideas, you can incorporate seashells, starfish, and other nautical elements into your decorative motif. One way to infuse nautical elements into your home is to feature driftwood, a natural element that complements any sea-inspired decor scheme. While many people are accustomed to using seashells for their guest book or escort cards, you can also work with a florist to create stunning centerpieces and bouquets that draw inspiration from the sea. If you're planning a garden wedding, nautical elements can add an extra special touch to the ambiance. Consider using seashells or starfish as a part of your table setting or decor. With these simple tips, you can easily utilize nautical elements to refresh and elevate your home decor.
Use subdued colors like blues, whites, and beige in your wedding party's outfits for a subtle beachy look
Create a serene atmosphere at your wedding ceremony by using subdued colors like blues, whites, and beige for the wedding party's outfits. This will give a subtle beachy look that perfectly complements the sand and waves. You could also add accents of seashells throughout the décor, from the linens to the wedding favors. With this color scheme, your wedding guests will feel calm and relaxed and will remember your special day as much for its tranquility as for the beautiful wedding colors. There's nothing quite like saying "I do" with the sun setting over the ocean, surrounded by lush palm trees and fragrant orchids. If you're planning a beach wedding, you'll want to take a cue from nature when it comes to your wedding party's outfits. Opt for subdued colors like blues, whites, and beige, which not only fit with the beachy theme but also look chic and timeless in photos. To complement the wildflower bouquets and romantic hairstyles, go for vintage-inspired dresses and suits. By incorporating these subtle tones, your wedding party will look effortlessly put together and perfectly on-trend for your special day.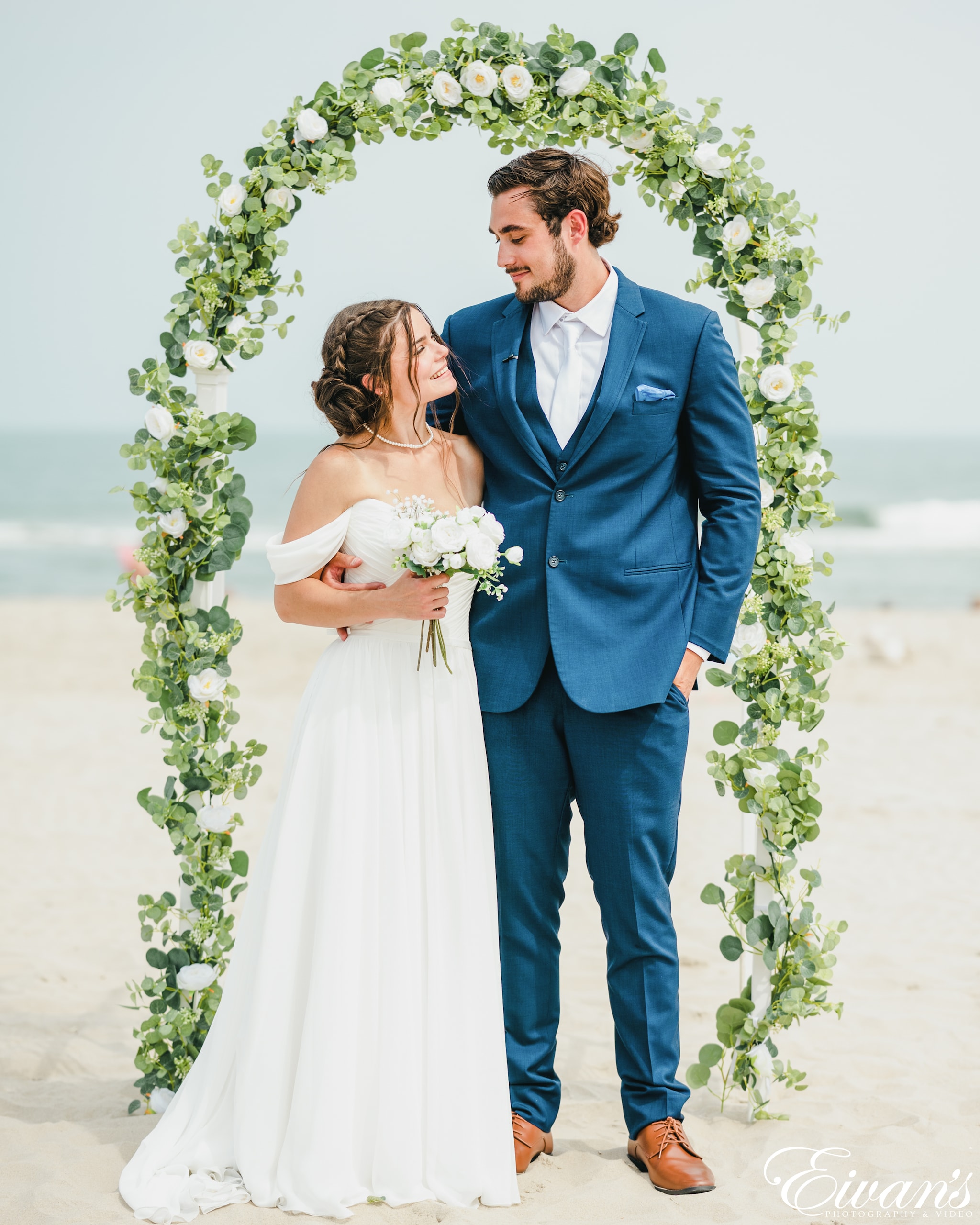 Have a signature drink featuring fruit for a refreshing treat on a hot summer day
Planning a summer wedding can be overwhelming, but one way to keep things cool and refreshing is by crafting a signature drink featuring fruit. Not only will it quench guests' thirst on a hot day, but it can also tie into your wedding's color scheme and theme. If you're working with a wedding planner or venue, consider collaborating with them to come up with a recipe that incorporates fruits that are in season and complement your overall vision. Your bridesmaids will also enjoy sipping on this fruity concoction while getting ready for the big day. Don't forget to include your signature drink on your wedding invitations to get everyone excited for this sweet and refreshing treat!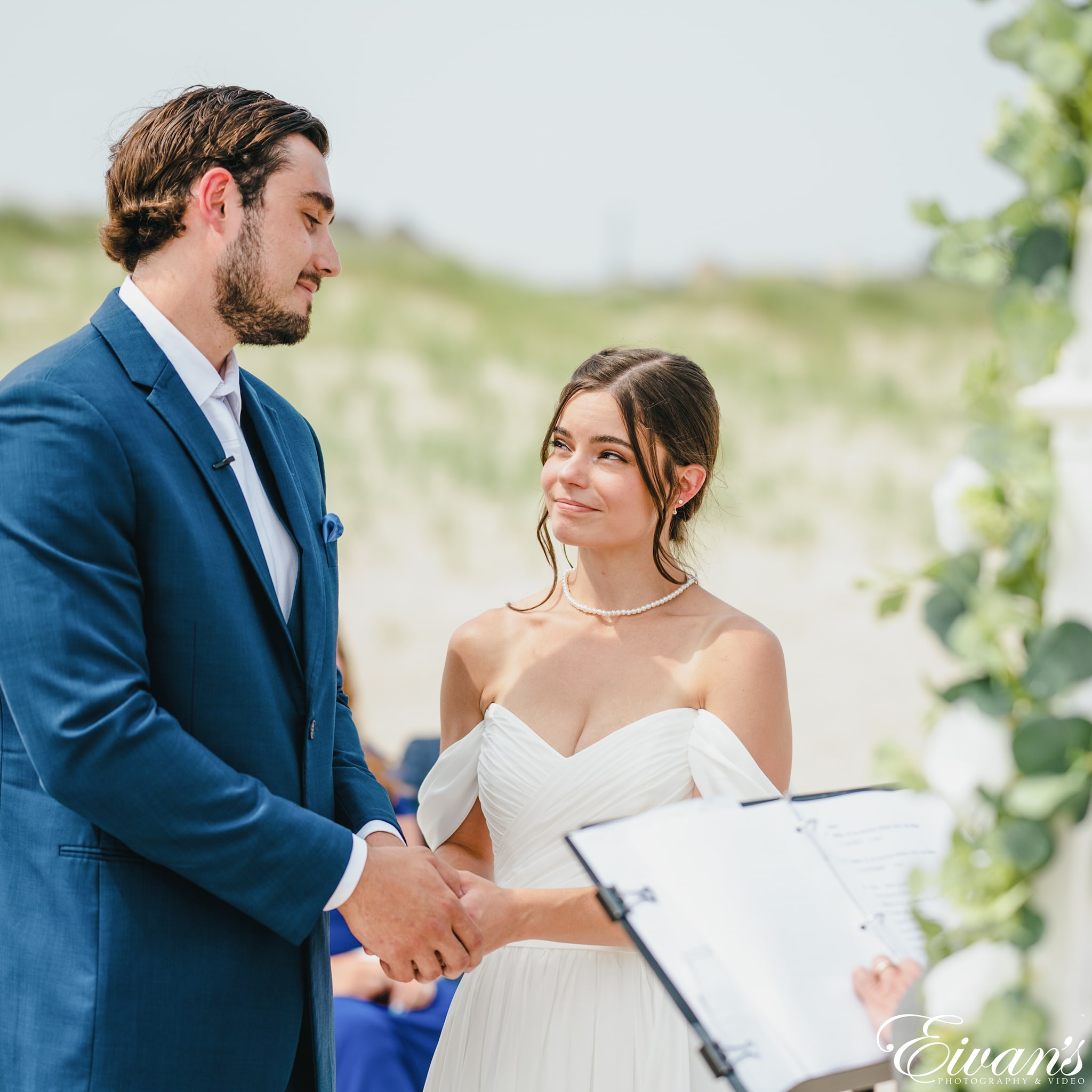 Use potted plants to bring greenery into the venue
Transform your wedding venue into a fairytale setting with beautiful potted plants! DIY couples looking for unique ways to bring greenery into their nuptials can easily achieve this by incorporating potted plants into their wedding party decor. Instead of the traditional arrangement of wedding flowers, greenery can be the focal point of the occasion. Not only will it add a touch of elegance and natural beauty to your wedding reception, but potted plants also make great wedding favors for guests to take home and cherish. Why not consider using potted plants as a unique and charming addition to your decor? Not only do they provide a natural touch, but they are also easy to customize and work well with any theme. Whether you're going for a romantic vintage vibe or a modern minimalist look, potted plants can easily be incorporated into your floral arrangements and wedding table decor. You can even use them to create a stunning wedding arch for a truly unforgettable ceremony backdrop. With so many options and ideas to choose from, potted plants are the perfect way to bring the beauty of nature indoors on your special day.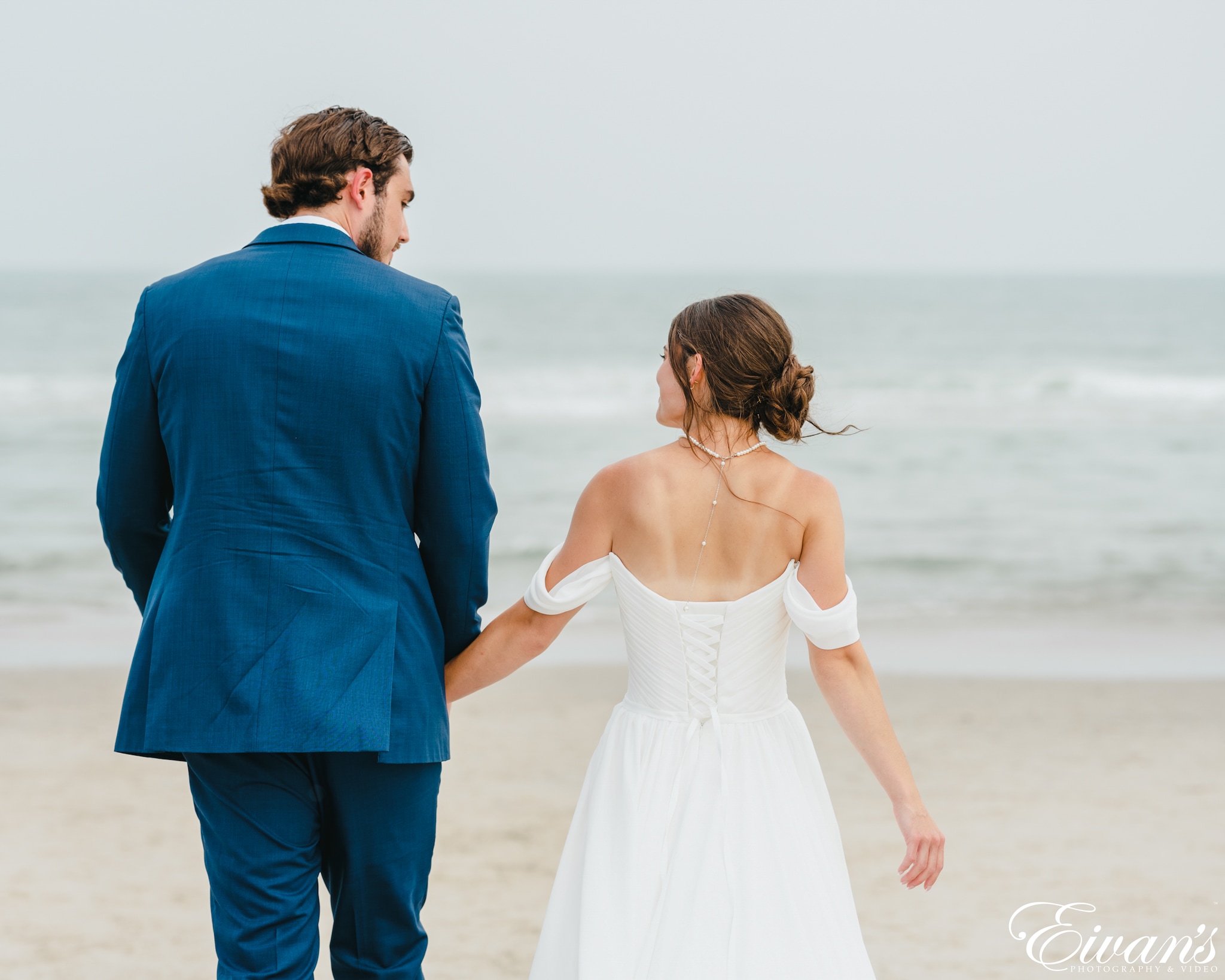 Include some kind of outdoor elements such as a bonfire or tiki torches to add ambiance to the night
When planning a boho wedding with a beach theme, adding some outdoor ambiance can truly elevate the experience. While the bridal party is taking photos during cocktail hour, why not have a bonfire roaring and tiki torches lit? The smell of coconut oil and the sound of waves crashing in the background creates a dreamy atmosphere. Later in the evening, as guests hit the dance floor, they can enjoy sipping on cocktails served in coconuts, transported to a tropical paradise. By including these outdoor elements, your boho beach wedding will be one to remember.
To create the perfect beach-inspired wedding, it is important to choose a venue that overlooks the ocean, incorporate nautical elements like seashells and starfish into décor, dress your wedding party with colors such as blues, whites, beiges for a subtle beachy look, and include a signature beverage with fruit ingredients for a refreshing drink on a hot summer day and bring in greenery with potted plants. Finally, add an outdoor element like a bonfire or tiki torches to give your guests an ambiance-filled night they won't forget. With all of these tips in mind, you will have the perfect beach-inspired wedding! Don't forget to capture every special moment from the day by booking Eivan's professional photography services today! With various options and competitive prices, Eivan's can provide you with photos and videos that you can treasure forever. So start planning your beachy nuptials today!