Elevate Your Big Day with Elegant Wedding Guestbook Ideas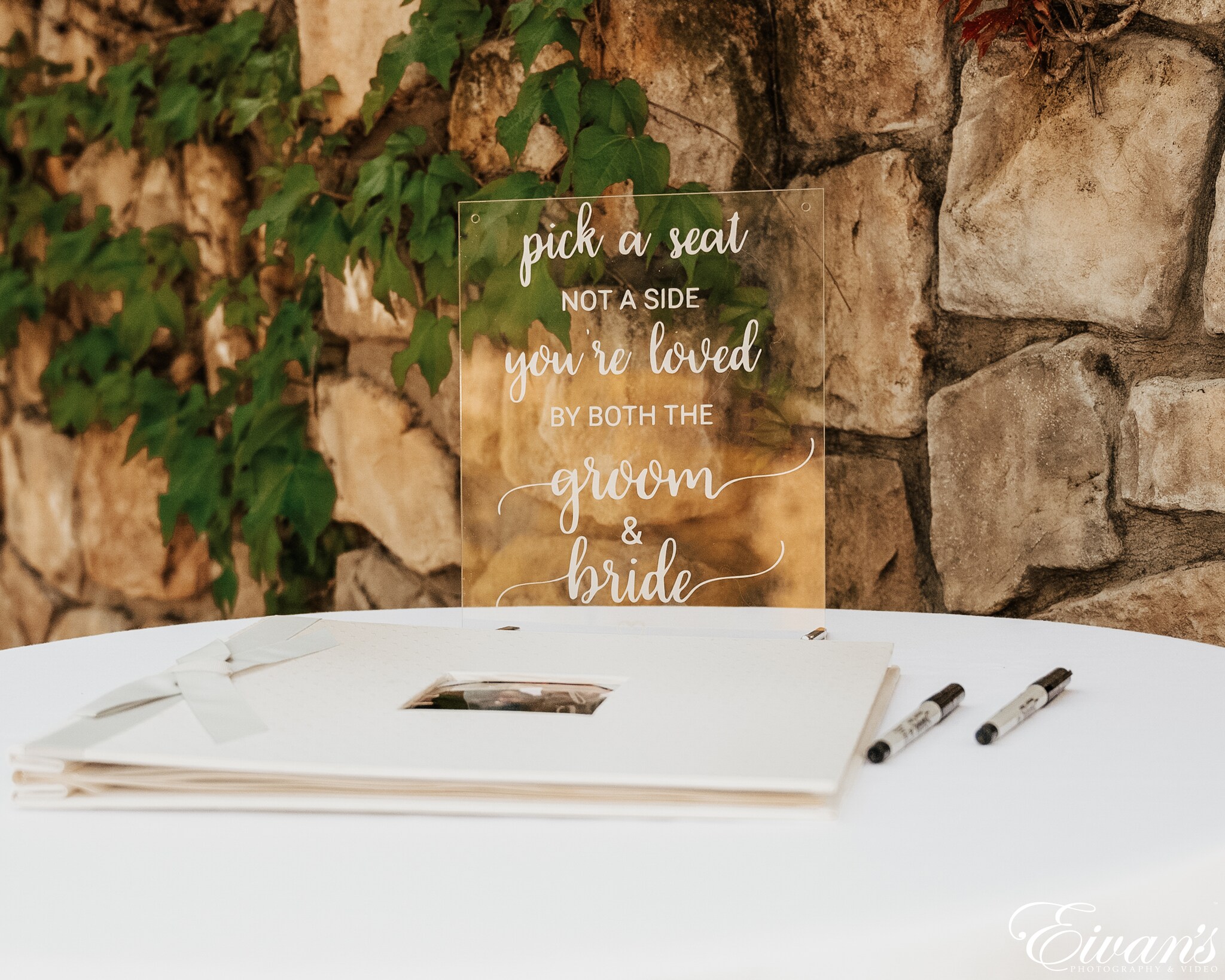 One of the most important symbolic pieces for your wedding day is knowing that your closest family and friends will be there to share in your love. A beautiful way to capture those moments, along with all their warm wishes and lives shared together, is through a thoughtful guestbook! We know after months of careful planning and long hours spent working towards perfection on the big day itself, you want everything from décor to favors that truly elevate the celebration – enter our guide on elegant wedding guestbook ideas! Keep reading to discover creative ways you can make sure your guests are remembered in all their joyous glory.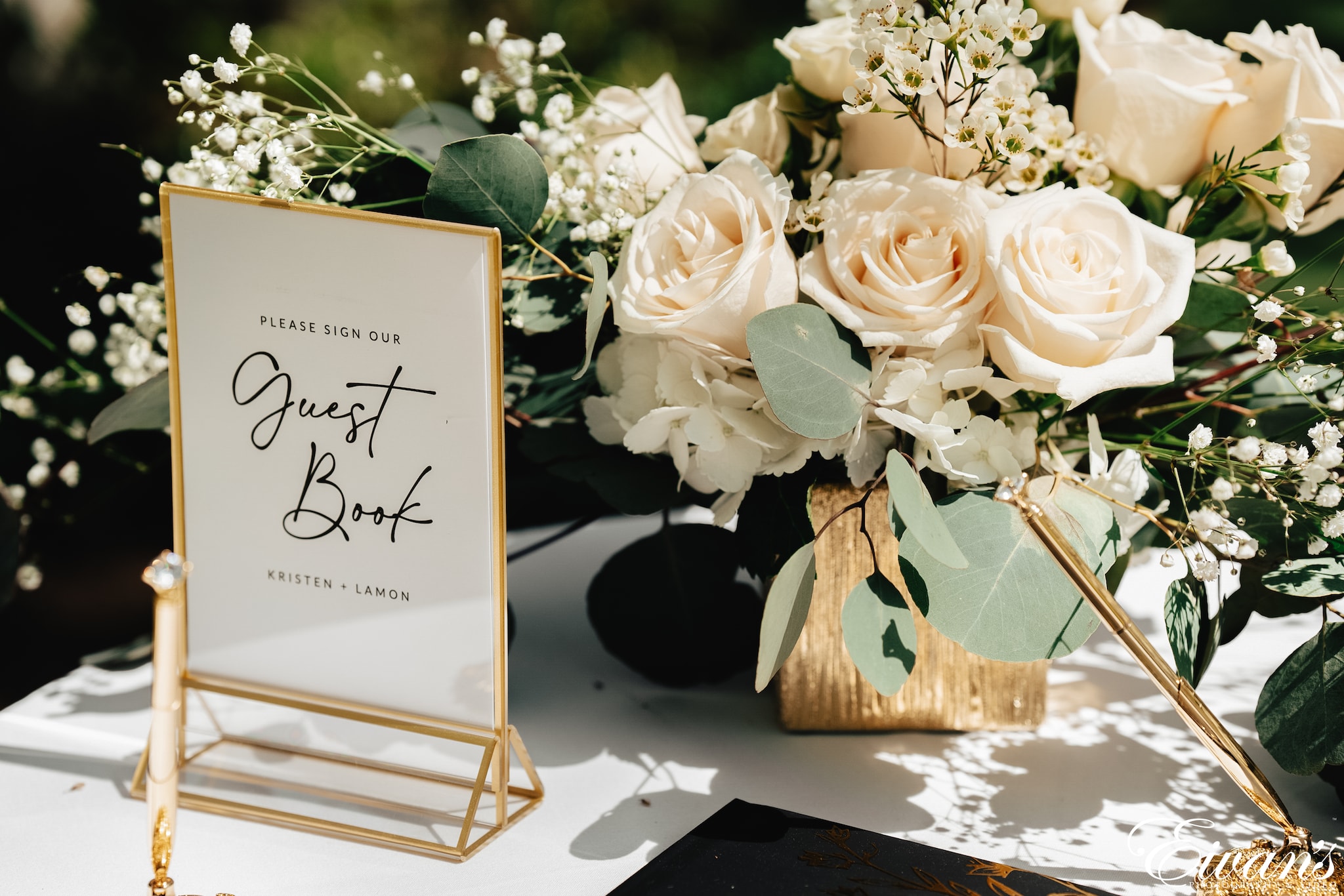 Create a Signature Cocktail – Invite guests to sign the recipe card for a signature cocktail you can serve at your wedding
Create a lasting keepsake from your big day by asking your wedding guests to sign the recipe card for a signature cocktail you can serve at your wedding. This creative DIY will add a unique touch to the reception and provide a precious memento for you and your partner. To make it even more memorable, have guests snap Polaroid pictures of themselves to attach alongside their signatures on the recipe card. Your personalized cocktail will become one of the best reminders of how special your wedding day was. Couples planning their wedding are always seeking creative ways to capture the memories of their special day. Framed art as a backdrop for collecting signatures from guests is one of the newest wedding trends in wedding planning. Not only does it make for an interesting visual, but in many cases, it can also be an inexpensive addition to any venue. And since many venues already have artwork on their walls, this stylish alternative for tracking who attended takes that existing element and turns it into a treasured keepsake that will bring smiles for years to come. There's no doubt adding framed art for signatures is a unique way to say 'thank you' to your loved ones at your wedding!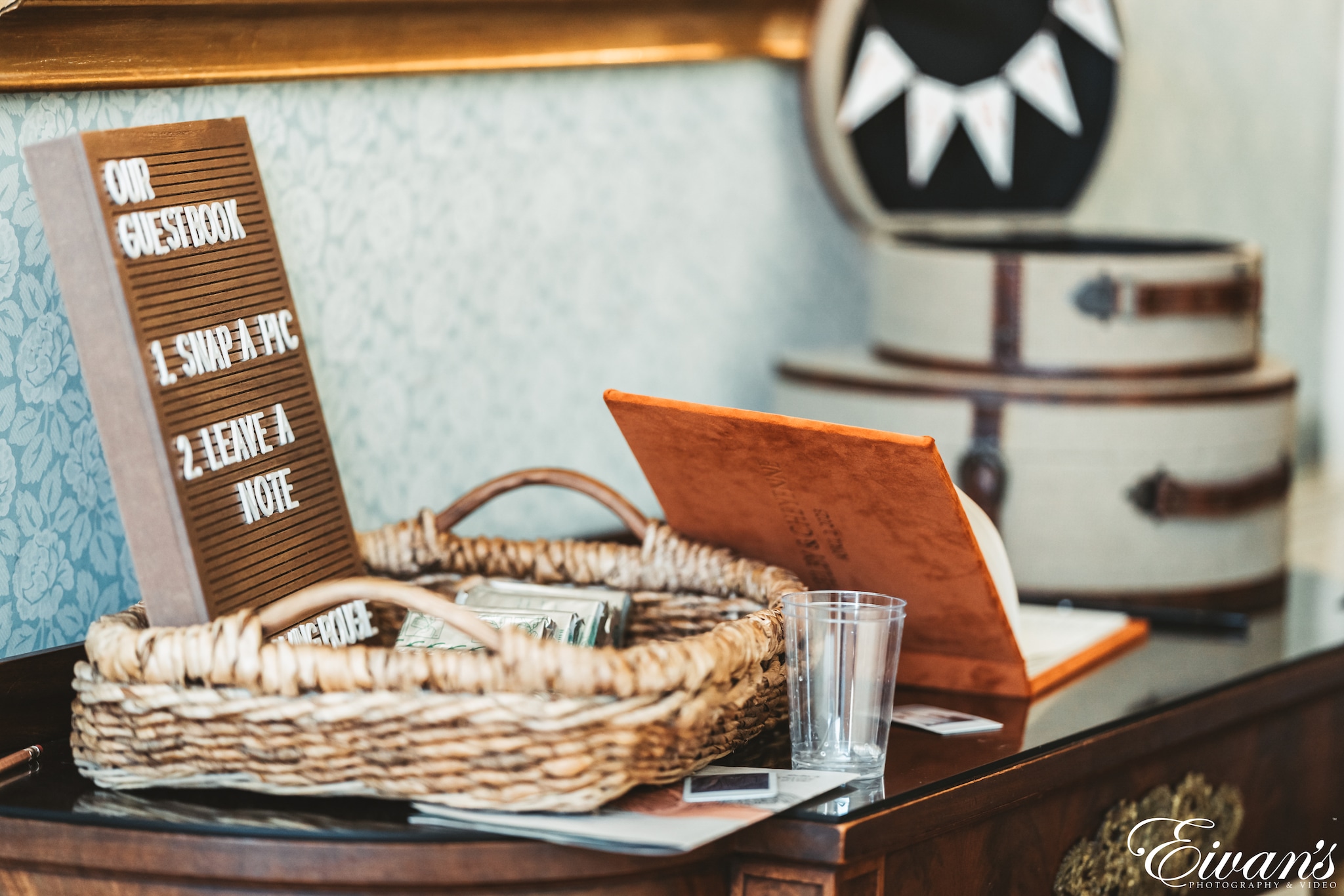 Memory Tree – Have guests write their names and special memories on tag-shaped cards and hang them from branches of a small tree
A Memory Tree is a perfect way to bring added warmth and elegance to your wedding decor. This creative idea is designed to celebrate each guest's part in the special day by encouraging them to write their names and positive thoughts or well wishes for the bride and groom—especially if it's a destination wedding. The tree can be made of live branches, artificial ones, or even shiny acrylic marketed specifically for this purpose. It can be hung on a wall or placed on the floor as its own distinct piece of art! Guests can hang tag-shaped cards that they write on, making sure they coordinate with your overall theme. This will surely be an enchanting addition to your bridesmaid table that guests will never forget! Creating a custom guestbook for a wedding is an excellent way to incorporate your rustic wedding theme. Guests can enjoy signing their good wishes, and you'll have a treasured keepsake to remember the special day many years down the road. Not only will the guestbook capture all of your guests' comments and sentiments, but it can also double as a photo album to showcase any unique wedding photos which can further create excitement among those in attendance. These days, there are lots of creative ways to customize one's wedding guest book, ensuring that it serves as a lasting reminder of your awesome event! Furthermore, with thoughtful presentation and simple packaging, this personal touch makes for an amazing wedding gift you won't soon forget!
Vintage Map – Have guests sign their name on a vintage map that represents the place of your wedding or honeymoon destination
Every newlywed deserves to look back on their special day with fond memories. Including a vintage map at your wedding or honeymoon destination is a perfect way to keep those memories alive. Not only does it give your loved ones an opportunity to sign it as a traditional guest book, but it also serves as an elegant photo booth backdrop when paired with the modern trend of table numbers. For a touch of nostalgia, the vintage map brings an elegant addition to the festivities and will help commemorate your special day for years to come. If you're having a beach wedding or boho-inspired reception, consider adding a vintage map to your decor. Guests can sign the map with their names and a message for the couple on their special day. The vintage charm of the map will add an old-world elegance to your wedding atmosphere and create a unique keepsake to treasure long after the day has ended. The addition of an antique map is also perfect for couples having their honeymoon in a particular destination. Position it beside the wedding dress, cake, or other featured items to make it the focal point of your wedding event.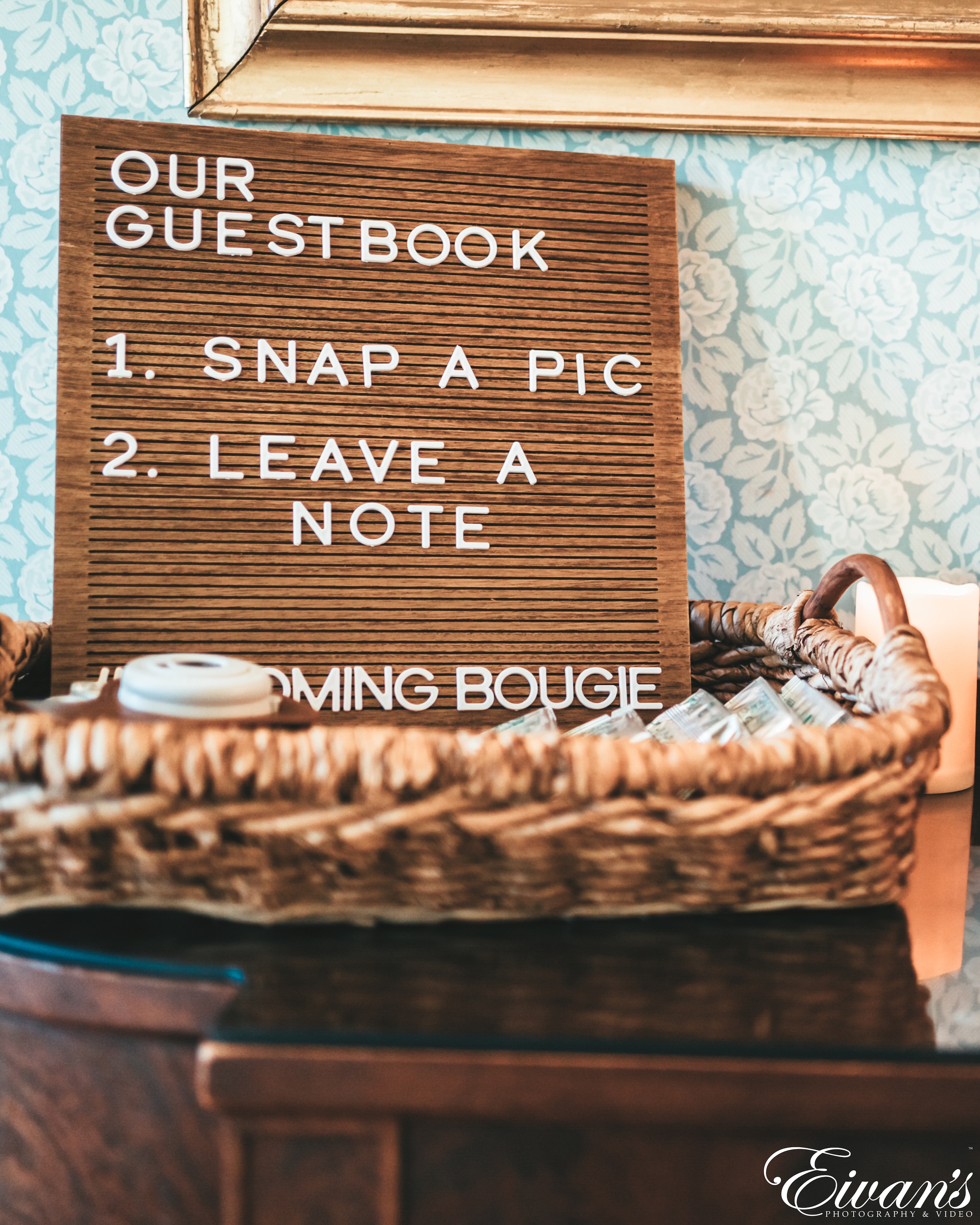 Puzzle Guestbook – Guests can sign individual puzzle pieces, and when put together, will complete an image or saying important to you
For unique and noteworthy wedding guestbook ideas, why not have your guests sign individual puzzle pieces? This jenga activity will not only create a fun atmosphere for your treasured guests but also provide you with a timeless keepsake for your special day. When the pieces are eventually put together, they will form an image or saying that is profoundly important to you as a couple. To further personalize this momentous occasion, try complementing the puzzle guestbook with other meaningful wedding signs or an audio guestbook — or even simply a bouquet of flowers — to create an unforgettable celebration. Going digital is the way of the future and an online digital guestbook for wedding invitations is no exception. The wedding party can create a beautiful gallery of images, messages, and video greetings from friends and family. As an added bonus, guests can also post some particularly heartfelt photos or videos that to forever be entwined with the special day. Instead of having to select lovely wooden hearts as wedding favors, couples can use their gift money towards something else they desire while still allowing guests to provide them with heartfelt wishes. With an online digital guestbook, couples attend their special event at any venue knowing there's always a wonderful waterfall of uploads right at their fingertips!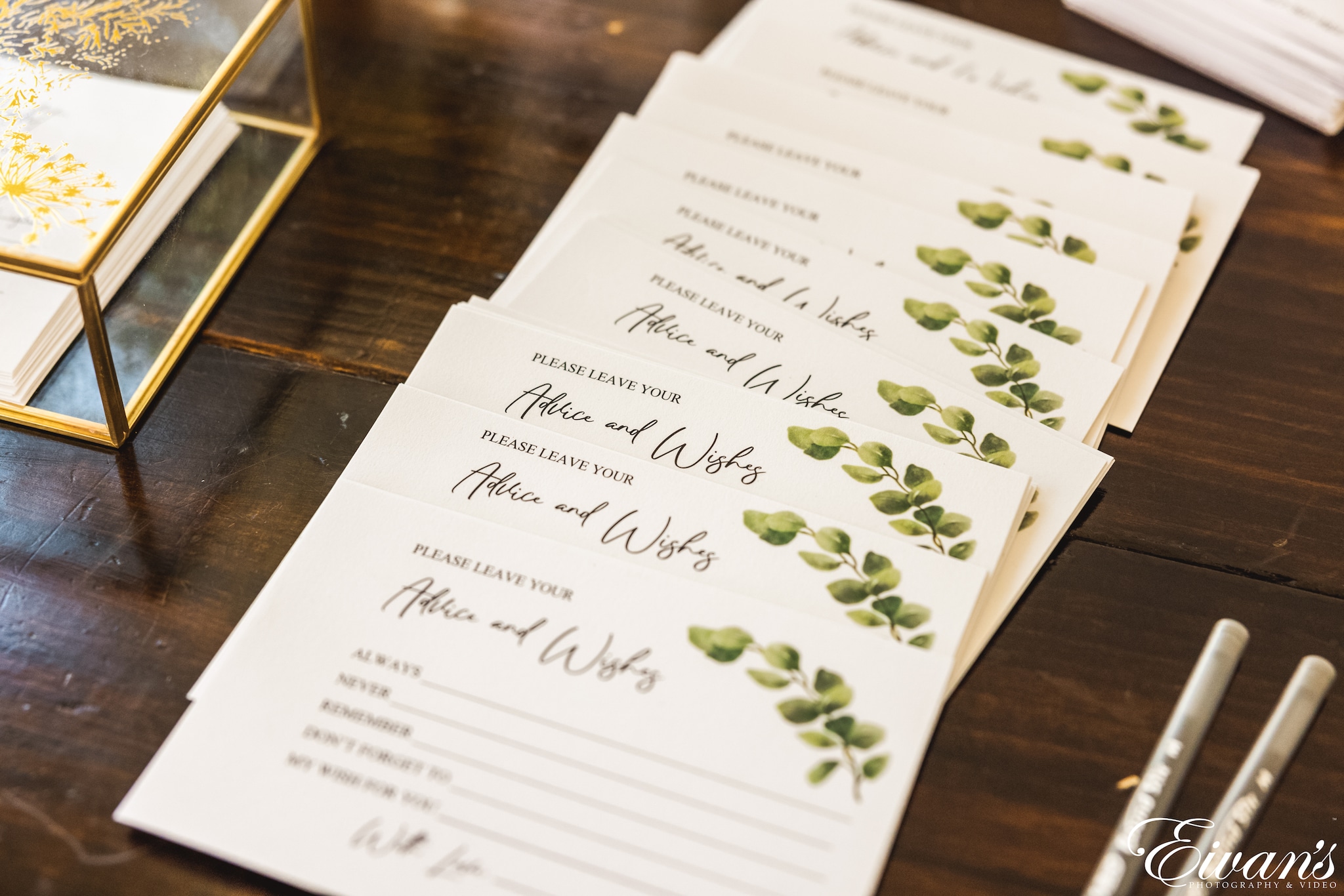 Wishing Stones – Have each guest write down a wish or piece of advice on smooth stones for you and the groom to keep in your home as a reminder
Jumping into marriage is a life-altering decision and one of the best ways to honor that momentous milestone is to incorporate special, unique touches throughout your wedding ceremony and reception. Imagine a backyard wedding celebration with a wedding cake topped off with wishing stones in lieu of traditional figurines. Each one of your guests can write down their own wishes for you and the groom to commemorate this special day as well as provide advice for your married life together. Filling jars with these joyfully penned stones will bring back sweet memories each time you look at them on your wedding date or when planning future events in your life together! For couples looking for unique wedding guest book ideas, consider wishing stones. Not only are these stones an interesting way to commemorate your special day, but they also fit in nicely with any themed wedding.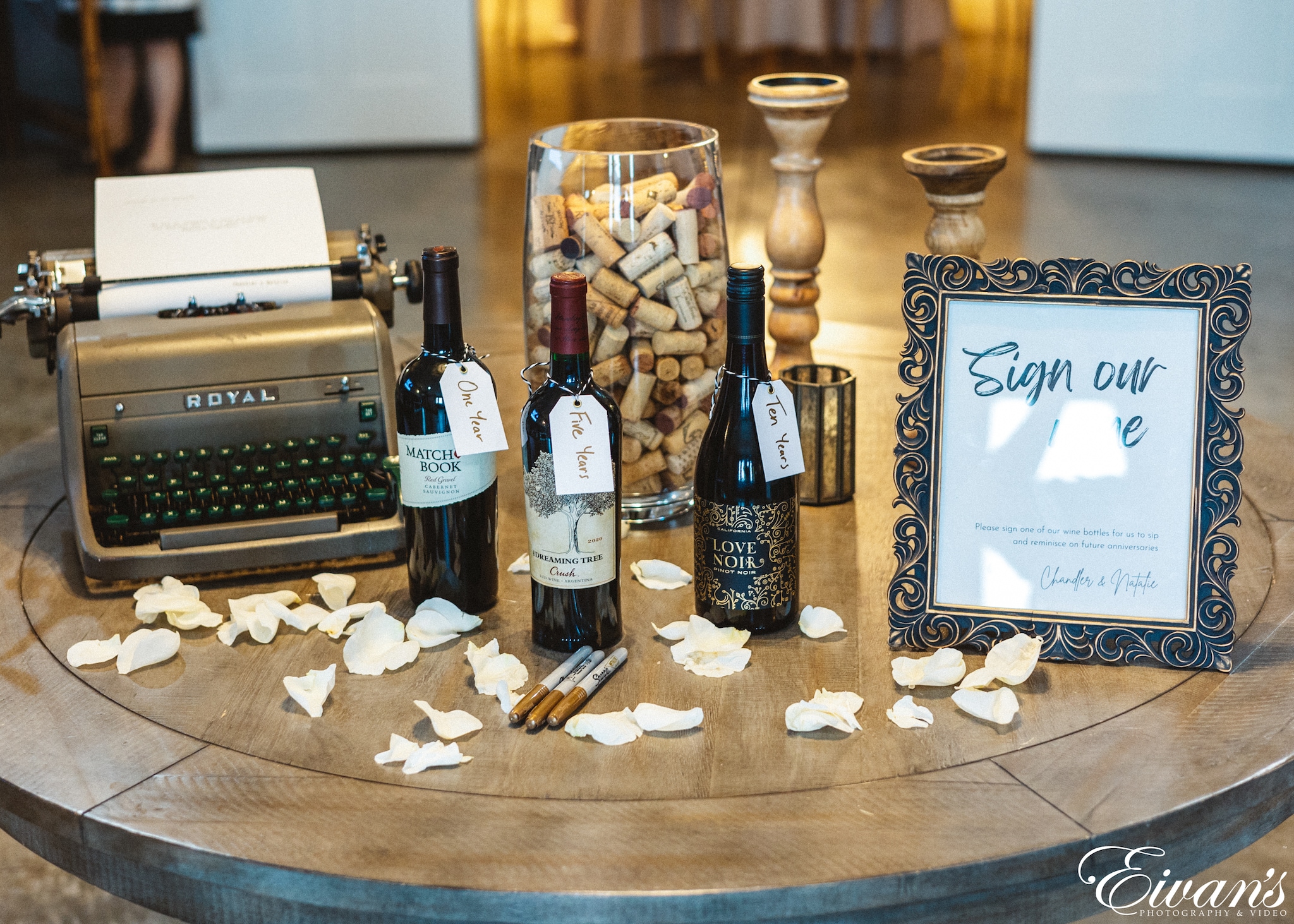 Quilt Signing – Ask friends and family members to help you sew fabric squares with guest signatures onto a quilt that can be displayed in your home
Crafting a quilt with the signatures of friends and family is a great way to create a chic wedding and elegant memento from your big day to use as decoration in your home. A quilt signing offers more than just an album of photos – it reflects love, lifelong friendships, and beauty. Display the quilt on an accent wall or place it proudly on your coffee table – not only will this act as an elegant piece of décor that guests can admire, but it's also an heirloom you can enjoy for years to come.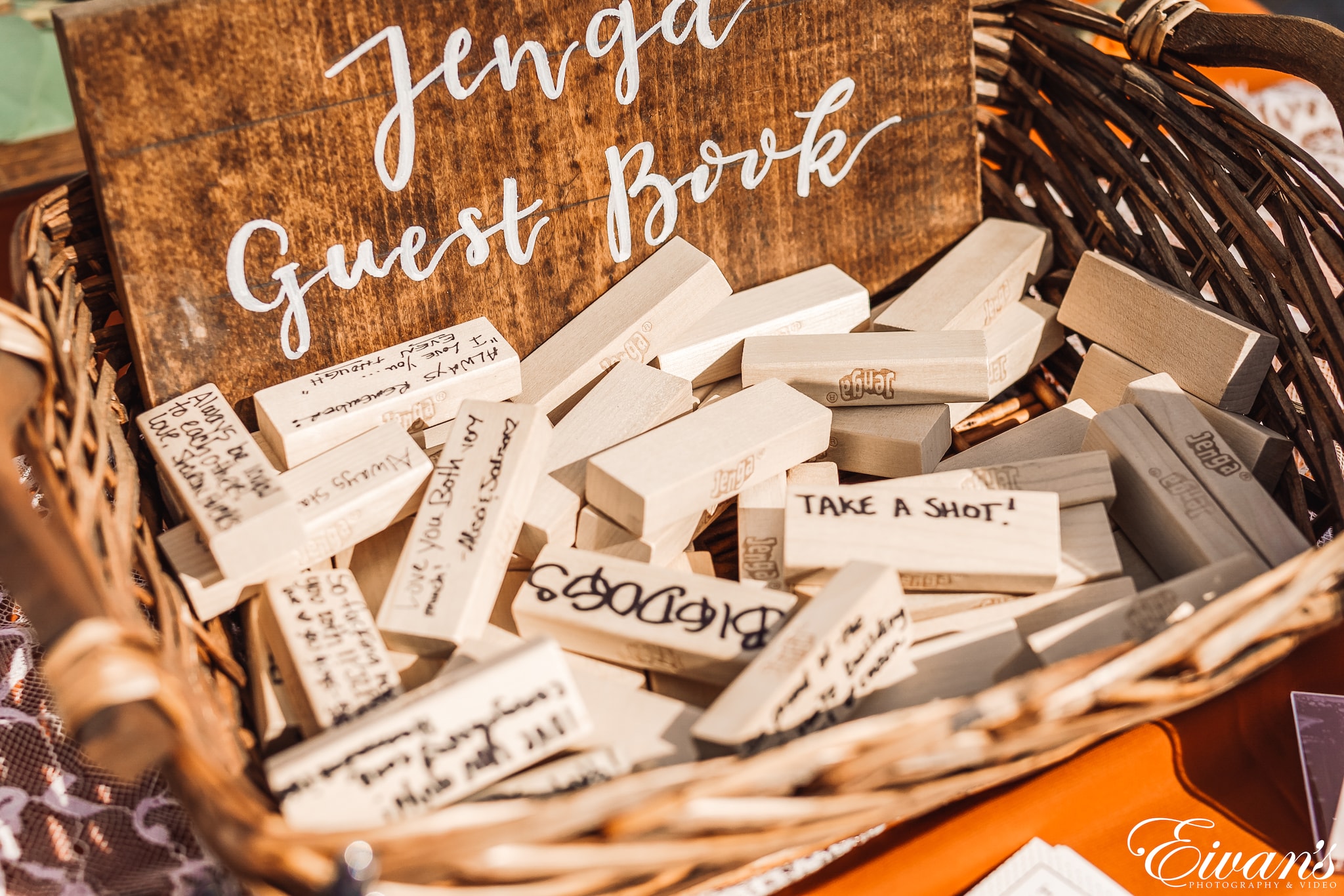 With these six elegant guestbook ideas, you are sure to find the perfect way to model your wedding day while incorporating a special touch that will help make lasting memories. A signature cocktail, memory tree inscribed with special memories, vintage map of the place of your wedding, puzzle guestbook made up of individual signatures, wishing stones with words of advice, and a beautiful quilt signed by all your guests are just some thoughtful ways to get your loved ones' names in writing. Go ahead and try one or mix them up to build everlasting keepsakes that will be treasured for years to come. Be creative and choose what best reflects you and show how special every single person has been on this special day! Check Eivan's photo and video to make sure your special day is captured by professionals.