Eivan's Guide to the Most Elegant Spring Wedding Themes for Brides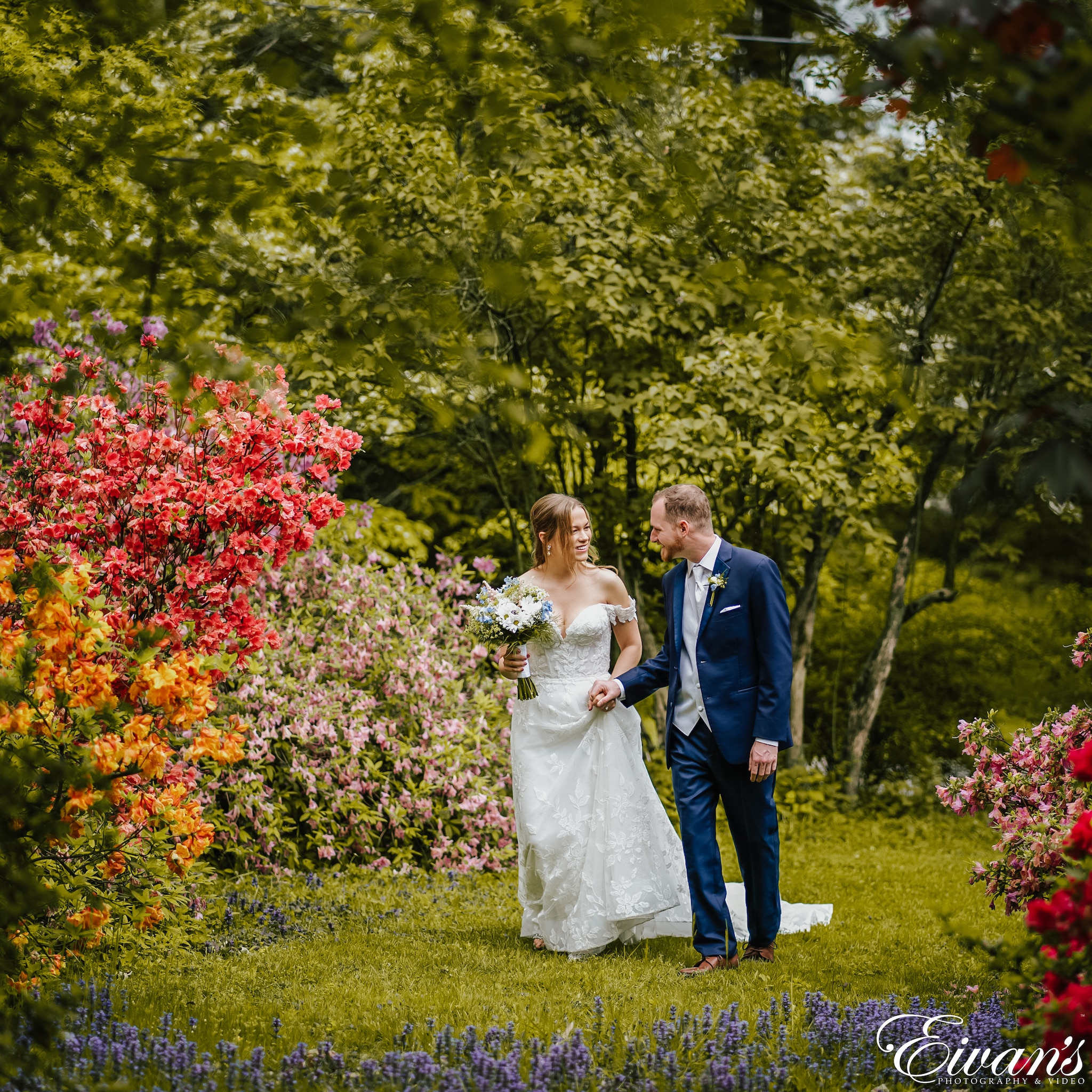 Get Inspired by the Season – Choose Colors, Florals, and Other Elements to Represent the Season
On the big day of your spring wedding, you want to make sure that every element of your celebration is elegant and representative of the season. From colors and florals to décor and accents, there are many creative ways for you to embrace the beauty of spring into your special day! Eivan's Guide to the Most Elegant Spring Wedding Themes for Brides gives you endless wedding ideas for planning your perfect wedding day. Whether it be sparkly champagne golds that evoke feelings of warm sunshine or romantic pastel pinks with delicate tulips that reflect the coming of spring, find what makes your heart flutter and use it throughout your wedding planning journey. Spring weddings offer so many opportunities to create the most elegant and romantic atmosphere with lush pastel colors. To throw an unforgettable garden wedding, you could start by creating a stunning pastel palette that blends together peach, lavender, seafoam green, and light rose for your floral arrangements. Add in a shiny pop of gold for extra sparkle! Your décor should complement the beautiful outdoor surrounding – from organic-inspired centerpieces to handcrafted menus – allowing each detail to tell a unique story. Don't forget about your wedding guests either: have them don their fanciest bohemian-style attire and celebrate in style surrounded by the soft hues of spring. Whether you do it all yourself or hire a fabulous wedding planner for help, make sure to plan ahead to ensure your day is exactly what you envisioned!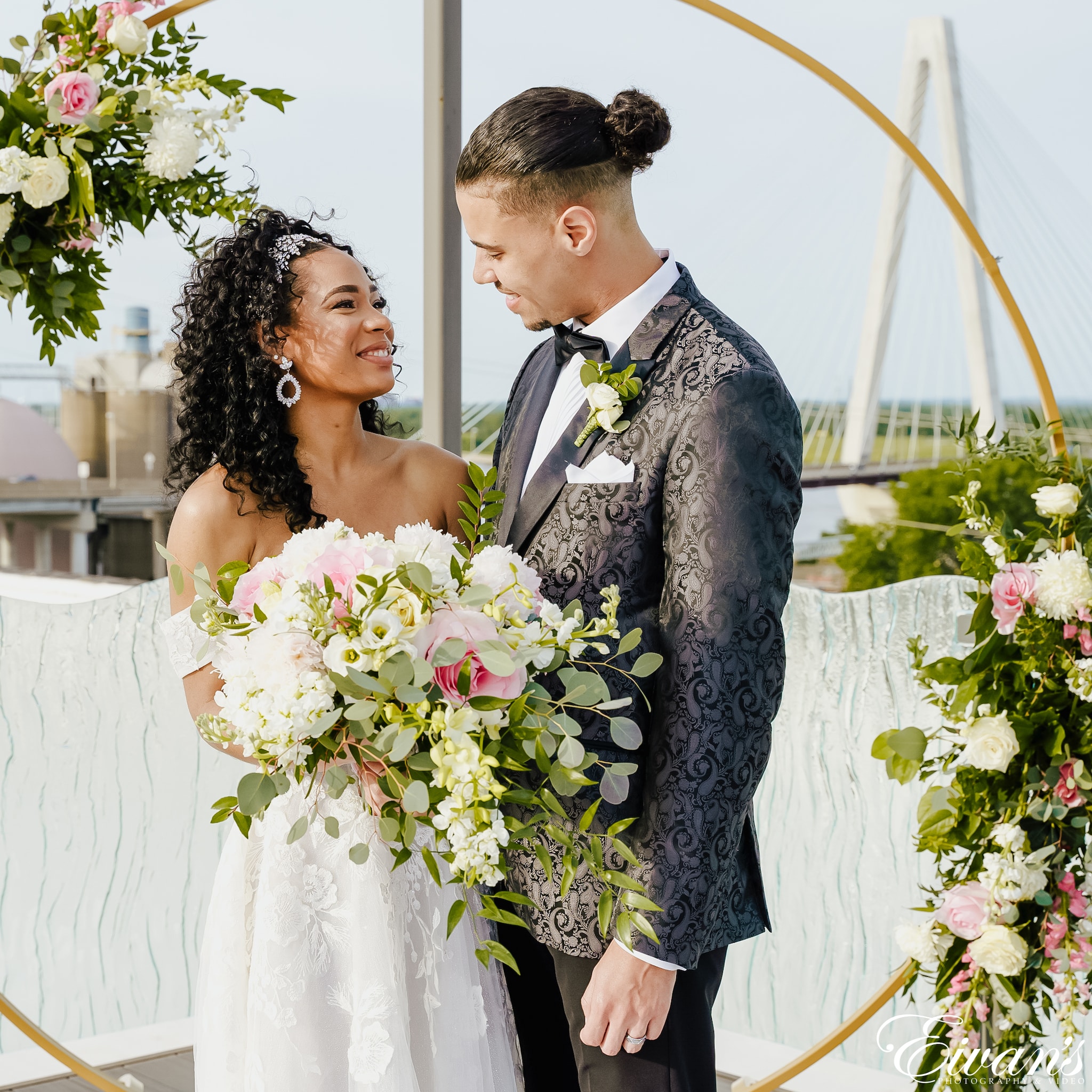 A Rustic and Elegant Outdoor Theme – Incorporate Natural Elements into a Traditional Setting
Ready to commit to the special day and start planning your wedding? Consider a rustic and elegant outdoor theme for an unforgettable ceremony. An outdoor setting is a great way to incorporate natural elements into a traditional wedding. Perfect for any style of wedding dress, the outdoors creates an idyllic backdrop of blooming flowers, beautifully structured trees, and gentle flowing streams. Blooming wildflowers will provide unique centerpieces and add vibrancy to the day. Let your guests explore their surroundings with a stunning destination wedding celebration, or turn up the nature charm with wood accents in reception seating arrangements. With these ideas, you can create a festive atmosphere that your closest family and friends will remember long after the wedding party finishes off the special day!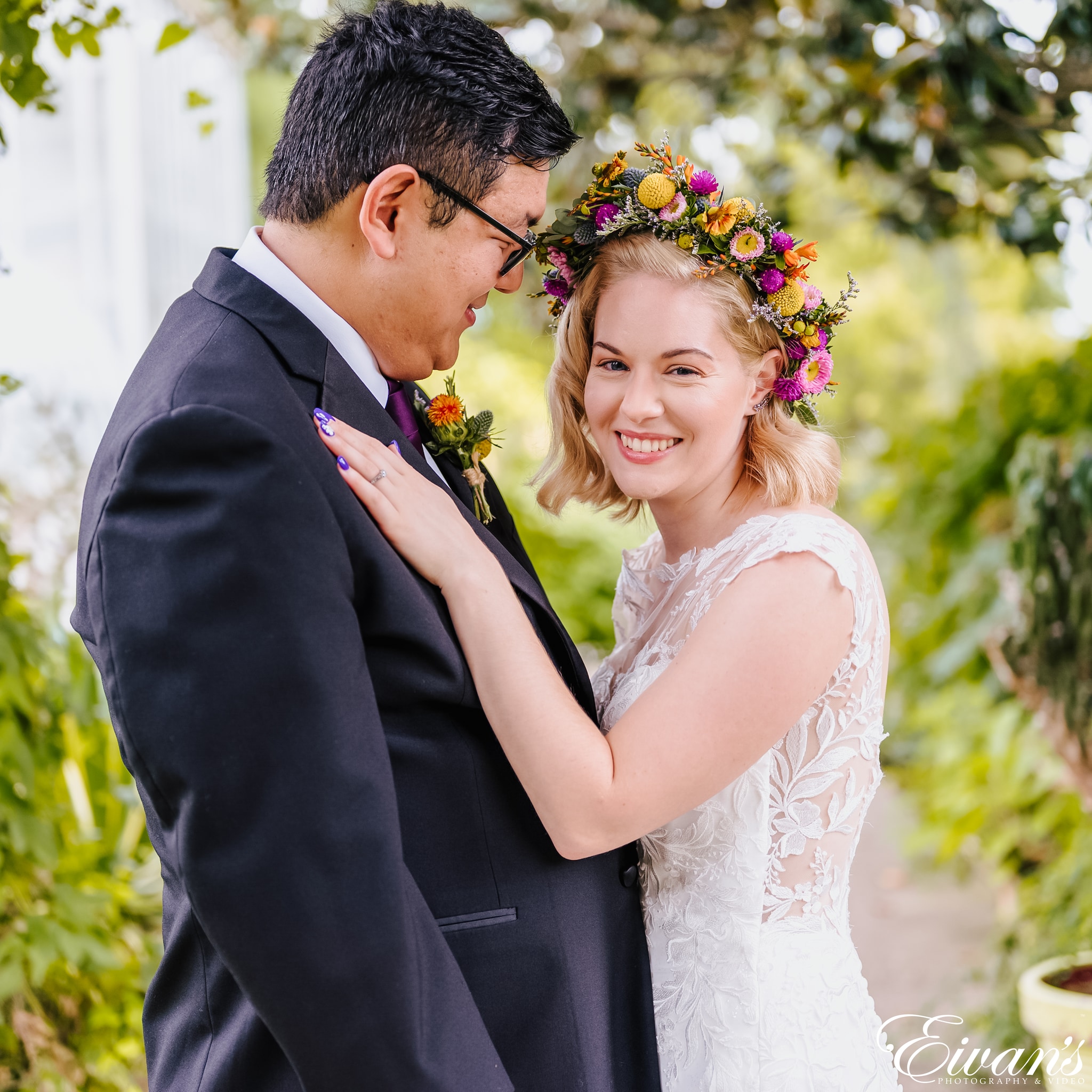 A Formal Garden Party Theme – Create a Sophisticated Setting with Subtle Touches of Color
A formal garden party theme is a timeless classic for any summer wedding. With clever use of greenery and pastel-colored florals, you can create an elegant atmosphere that is also subtle and sophisticated. Choose soft colors to weave into your wedding color palette, such as lovely lavender, blush pinks, ivory cream and sage green. To bring the playful side out of your celebration, adorn your tables with terrariums and fairy lights in glass jars to set a dreamy ambiance. From what type of wedding cake stand you choose to the decadent floral arrangements decorating your space; each small detail can shape the entire event. Appropriate decoration should be carefully selected to fully capture the spirit of your formal garden party theme while still maintaining a tasteful vibe with just the right touches of color here and there.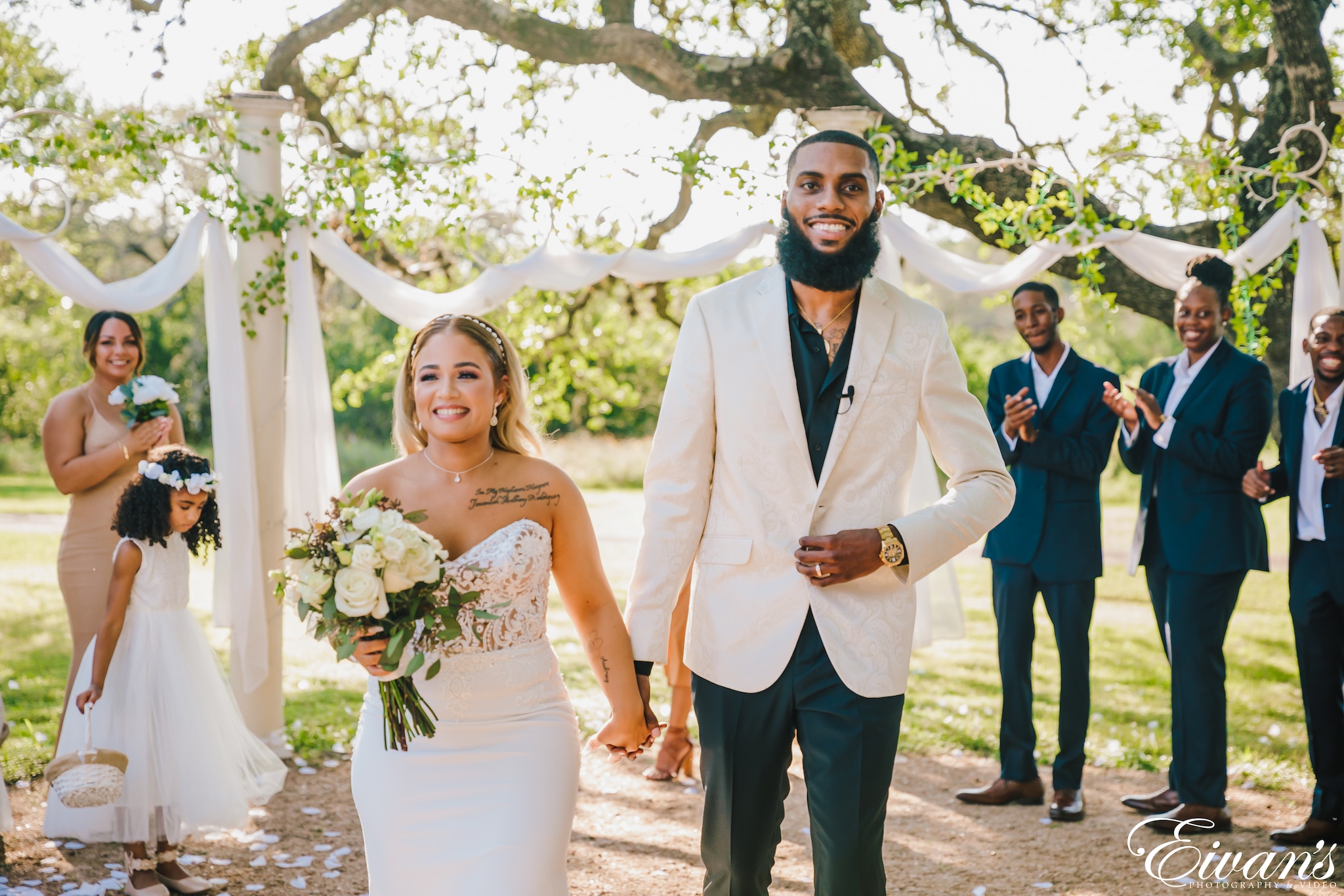 An Art Deco Wedding Theme – Let Glamour Rule with This Classic Style
An art deco wedding theme has a way of making any bride feel like royalty. Perfect for modern romantic couples, this style of wedding decor will add a touch of glamour and luxury to your special day. A must when executing the perfect art deco wedding is the use of extravagant wedding flower arrangements and opulent chandeliers. Treat your bridal party by nailing the look with head-turning wedding invitations, luxurious fabrics and sequins, and rich metallic tones. Whether you're hoping for subtle pieces or bold statement pieces as part of the overall look and feel, use Eivan's Guide to help bring your art deco dream into reality! With the arrival of spring comes the romantic notion of a fairy-tale wedding. As a bride-to-be, choosing the perfect theme for your special day is a daunting task. Eivan's Guide to The Most Elegant Spring Wedding Themes for Brides will be your ultimate guide to creating an elegant affair that suits your unique vision. Our selection of dreamy themes can help you plan everything from bridesmaid dresses in different colors to an invitation suite that captures the tone of your event. Add in floral designs, linens and pastels, and you'll be sure to create an aesthetic that speaks to you and your guests!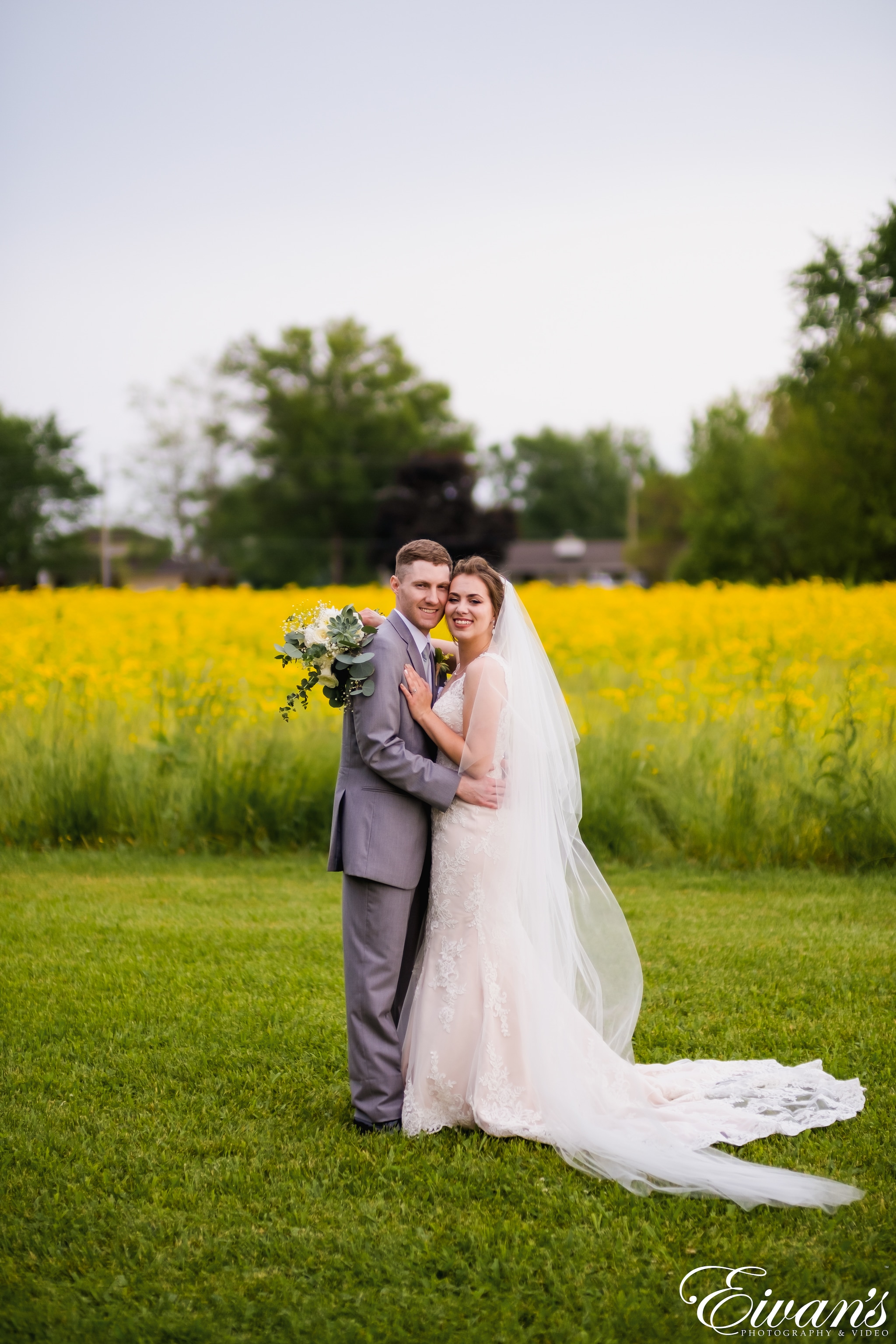 A Vintage-Inspired Country Wedding Theme – Combine Rustic Charm with Refined Details
A vintage-inspired country wedding theme is the perfect way to bring a touch of rustic charm to your elegant spring wedding. With the help of an experienced florist, you can create a beautiful color scheme incorporating some classic spring wedding colors such as blush and lavender, or ivory and sage. For a hint at cozy sophistication, add accents in copper or dark emerald green. Use those colors in your decor ideas to set the stage for an unforgettable celebration: dangling paper lanterns, cowhide rugs, wooden details, burlap runners, lush flower garlands – there's no limit when it comes to choosing the right color combinations for your special day!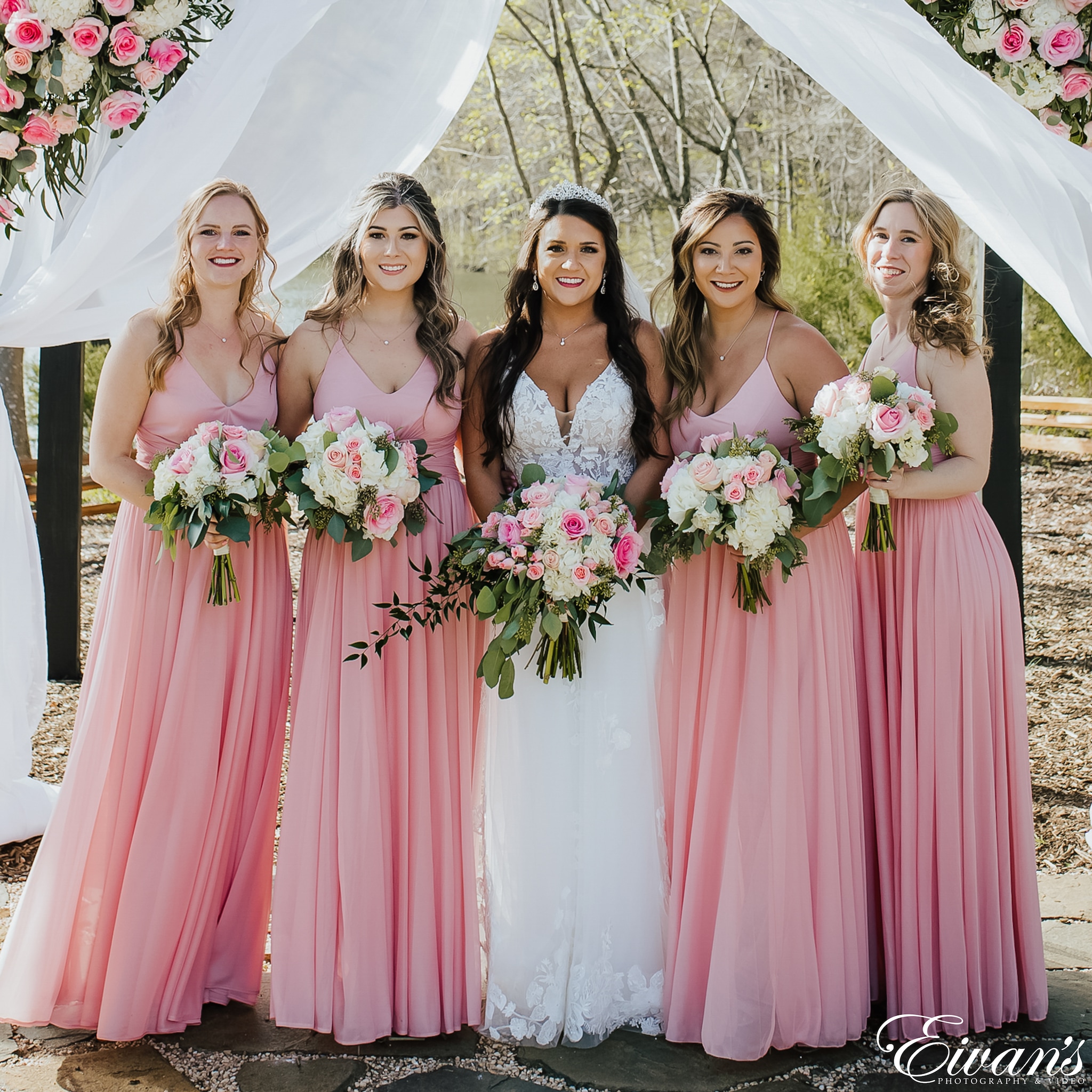 An Elegant Black-and-White Ballroom Wedding Theme – Play Up the Drama of This Classic Combo
For an elegant and classic wedding theme, look no further than the timeless black-and-white combo. Your guests will be delighted by a stunning ballroom with soft lighting, instantly setting an intimate ambiance. To really bring the drama of this look to life, accent your gowns and groomsmen's suits with touches of metallic elements like golden or silver accents that will glimmer against the night sky. Complement your wedding bouquet with a dramatic blend of soft white roses and lush foliage to add extra sophistication and charm. To complete this stunning look add some memorable boho details such as peonies for your bridesmaids' bouquets and greenery for the decorations in the wedding ceremony. Finally, all these elements together will create sensational, timeless wedding photos that truly capture the beauty and elegance of this classic combo!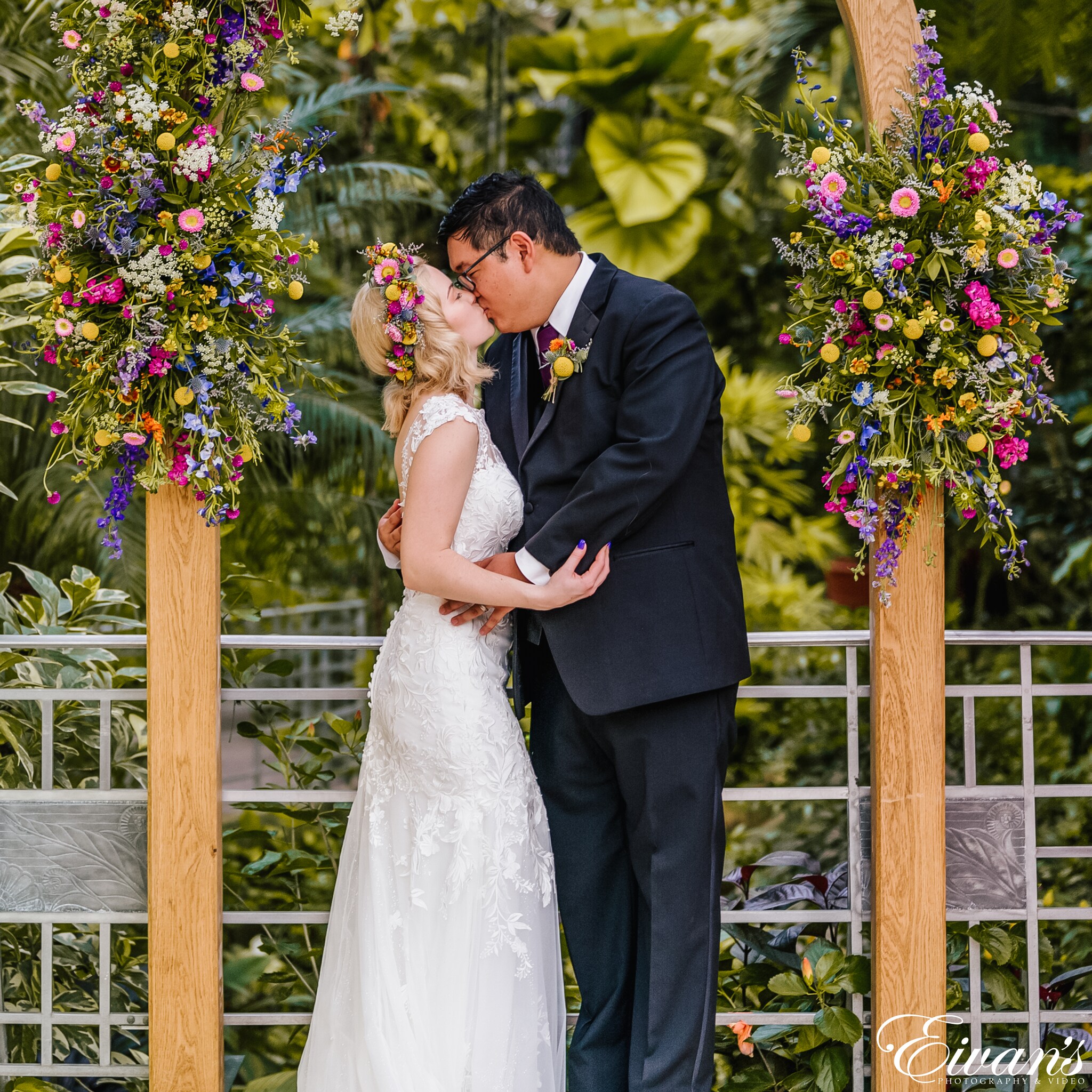 With Eivan's Photo and Video expertise, spring wedding themes can be elegantly brought to life. Whether it be an outdoor rustic theme, a formal garden party, an art deco classic, a vintage-inspired country wedding, or a dramatic black-and-white ballroom setting; your perfect theme can come alive with the help of Eivan. From choosing colors and elements that represent the season to incorporating natural elements into a traditional setting, all aspects of your elegant spring wedding can be tailored for your special day. Make sure to book Eivan for their photography and videography services – their photographers will be able to capture all the small wedding details that you and your guests will remember forever. Your cherished memories are safe in the hands of an expert – so make sure you let Eivan capture them!