Creative Wedding Table Settings to Wow Your Guests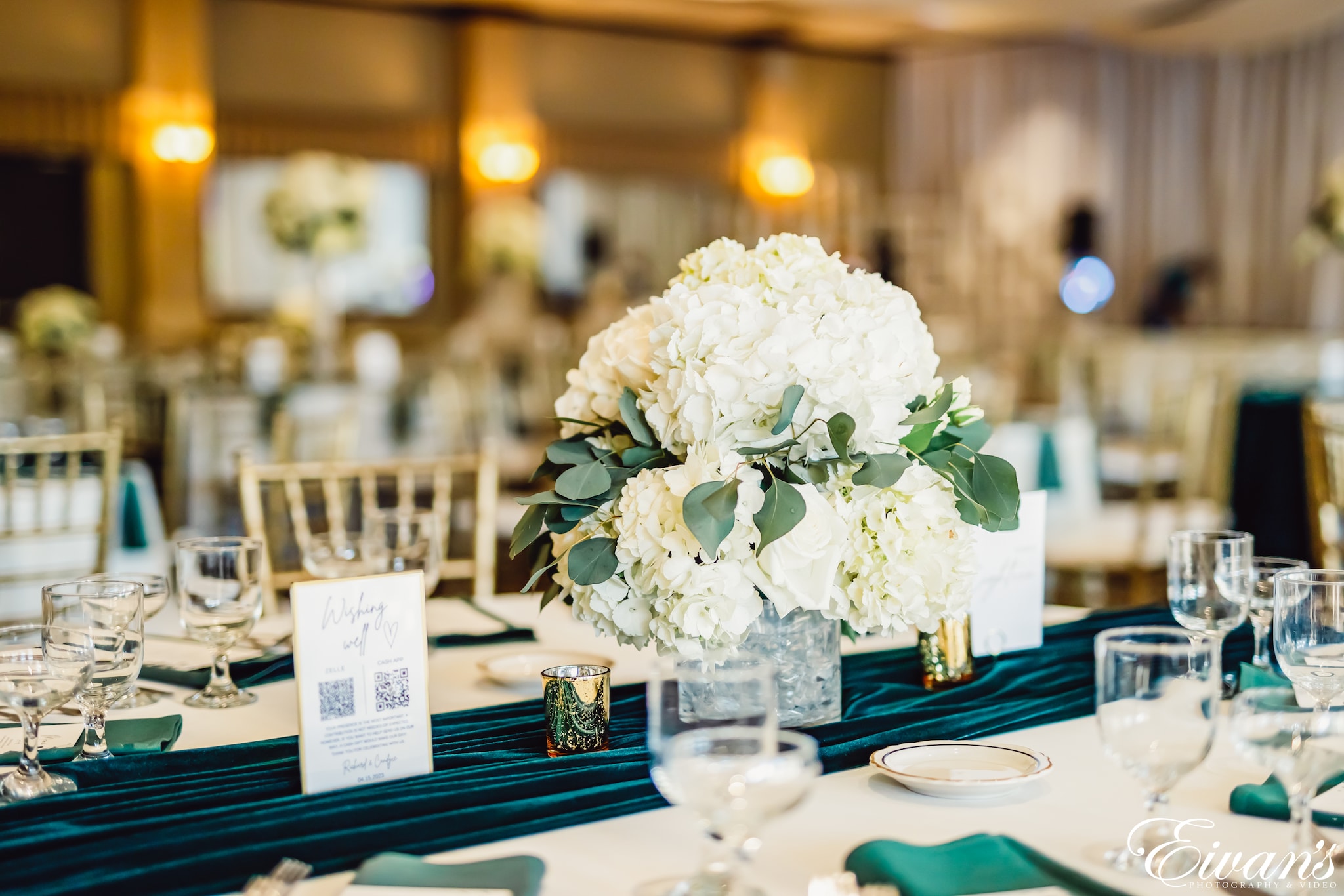 Your wedding reception is a time to celebrate your love story with your friends and family, and the wedding table settings are an important part of creating the perfect ambiance for your big day. From the tablecloths to the centerpieces, each detail can come together to create a stunning look that will wow your guests. When it comes to table settings, there are endless possibilities to explore. You can choose from a range of wedding decoration ideas that can make your big day even more special.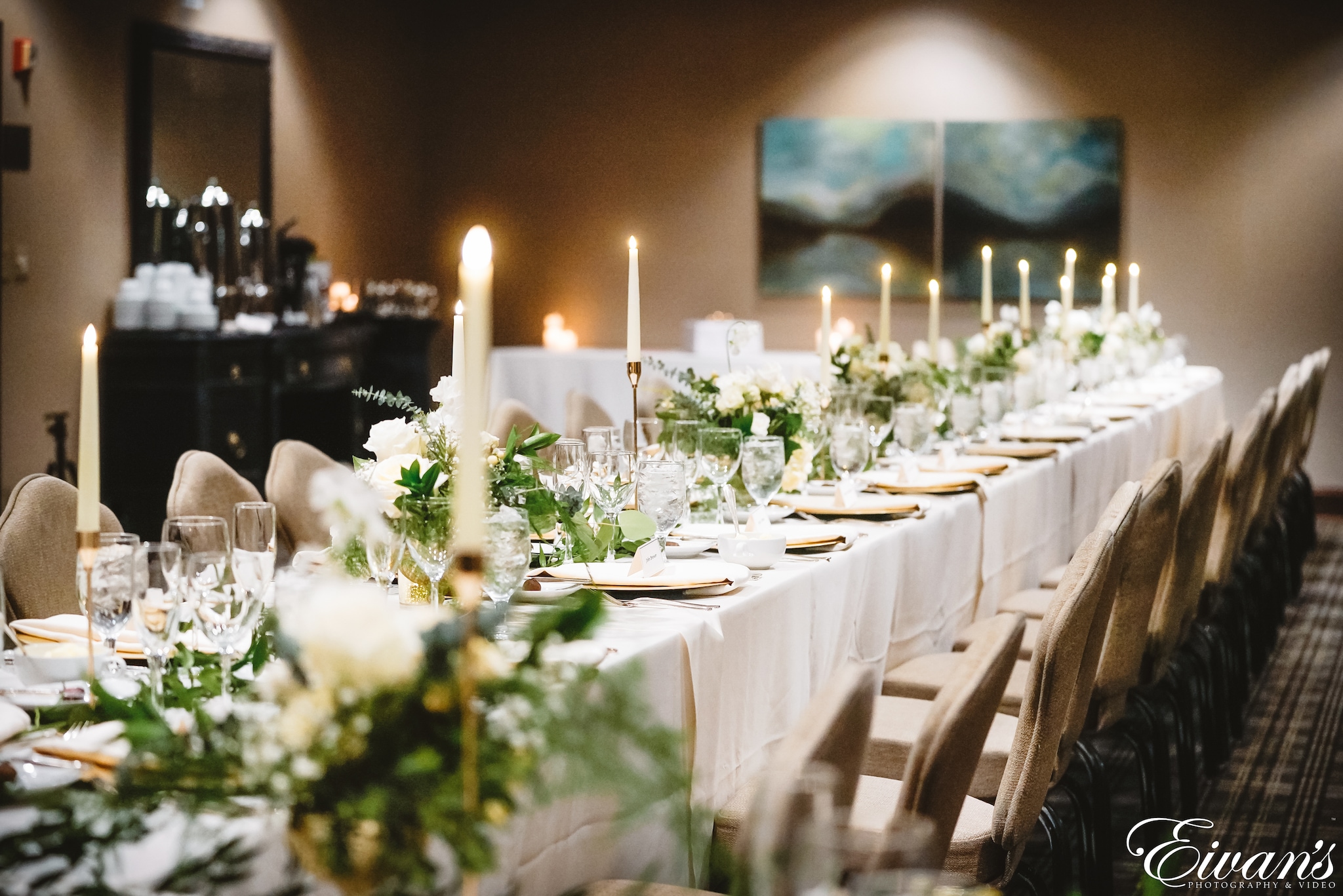 One way to create a unique wedding table setting is to incorporate eye-catching elements that are unexpected and memorable. Consider using acrylic place cards with guests' names written in calligraphy or sprigs of greenery tied to napkins with ribbon for a modern look. A gold charger or garland of wildflowers can add a touch of glam or boho, respectively. You can also choose pastel shades for a beach wedding or pops of color for a summer wedding.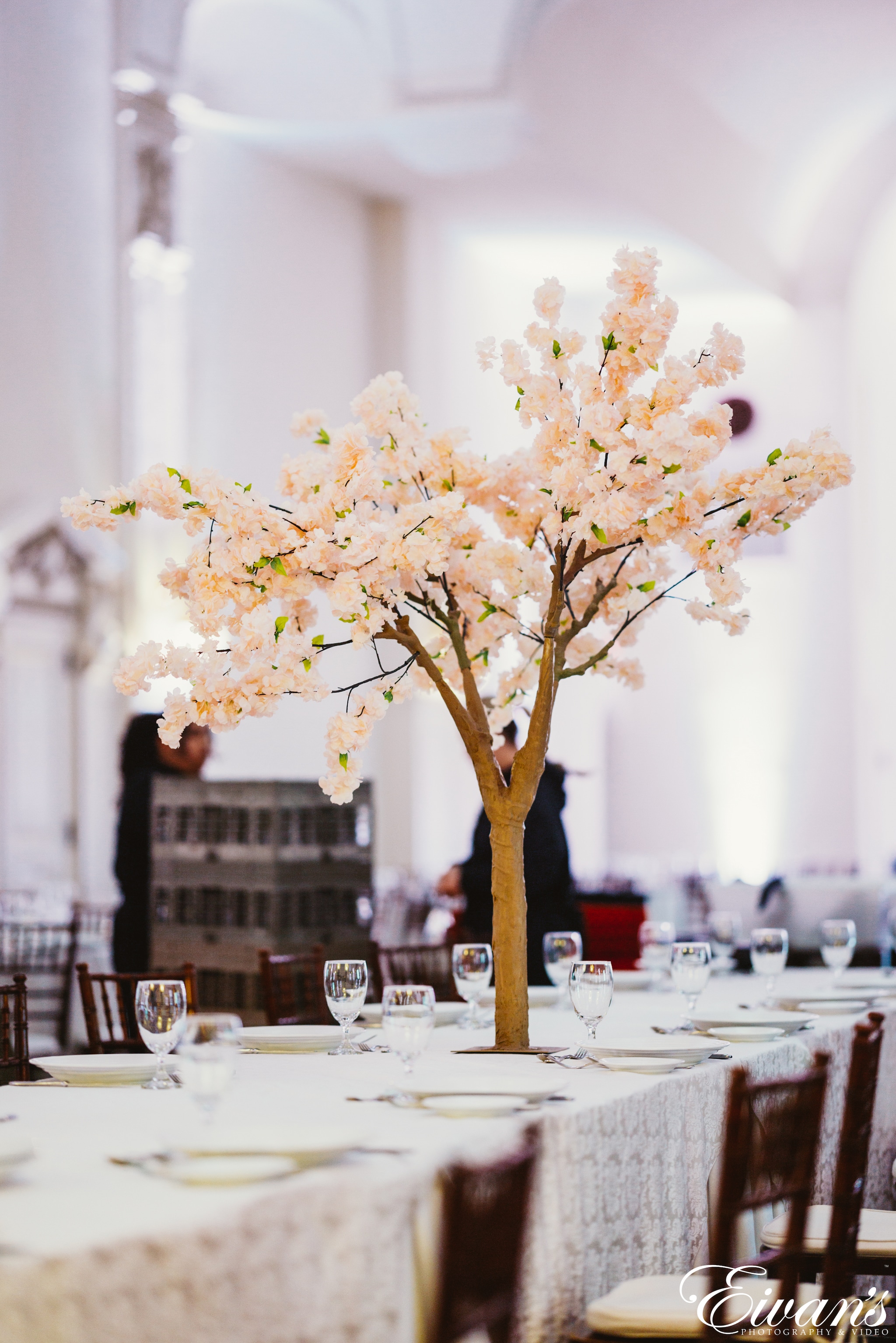 If you're having a destination wedding, you can incorporate elements of the location into your table settings. For a beach wedding, you can use seashells, coral, or driftwood as part of your centerpieces. For an eco-friendly wedding, you can use reusable placemats made from natural materials or recycled glassware. The possibilities are endless, and you can create a unique way to tell your love story through wedding table decor.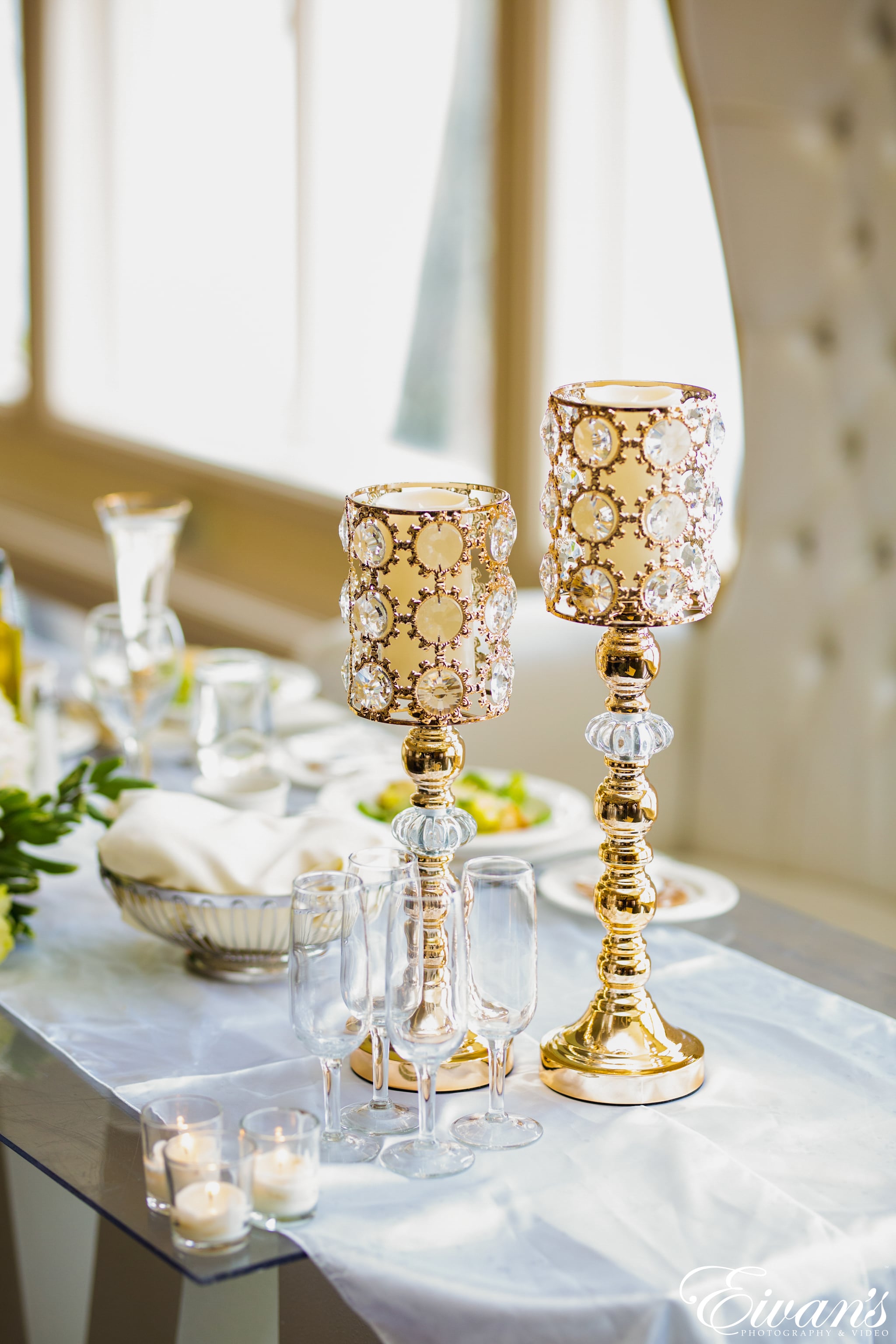 The wedding table settings can also create a romantic ambiance for your big day. You can use fairy lights or sprigs of greenery to create a dreamy effect. A rustic wedding can be made even more magical with the addition of garlands of wildflowers or sprigs of greenery. The table runners, table numbers, and place cards can all be designed to match your wedding theme and color palette.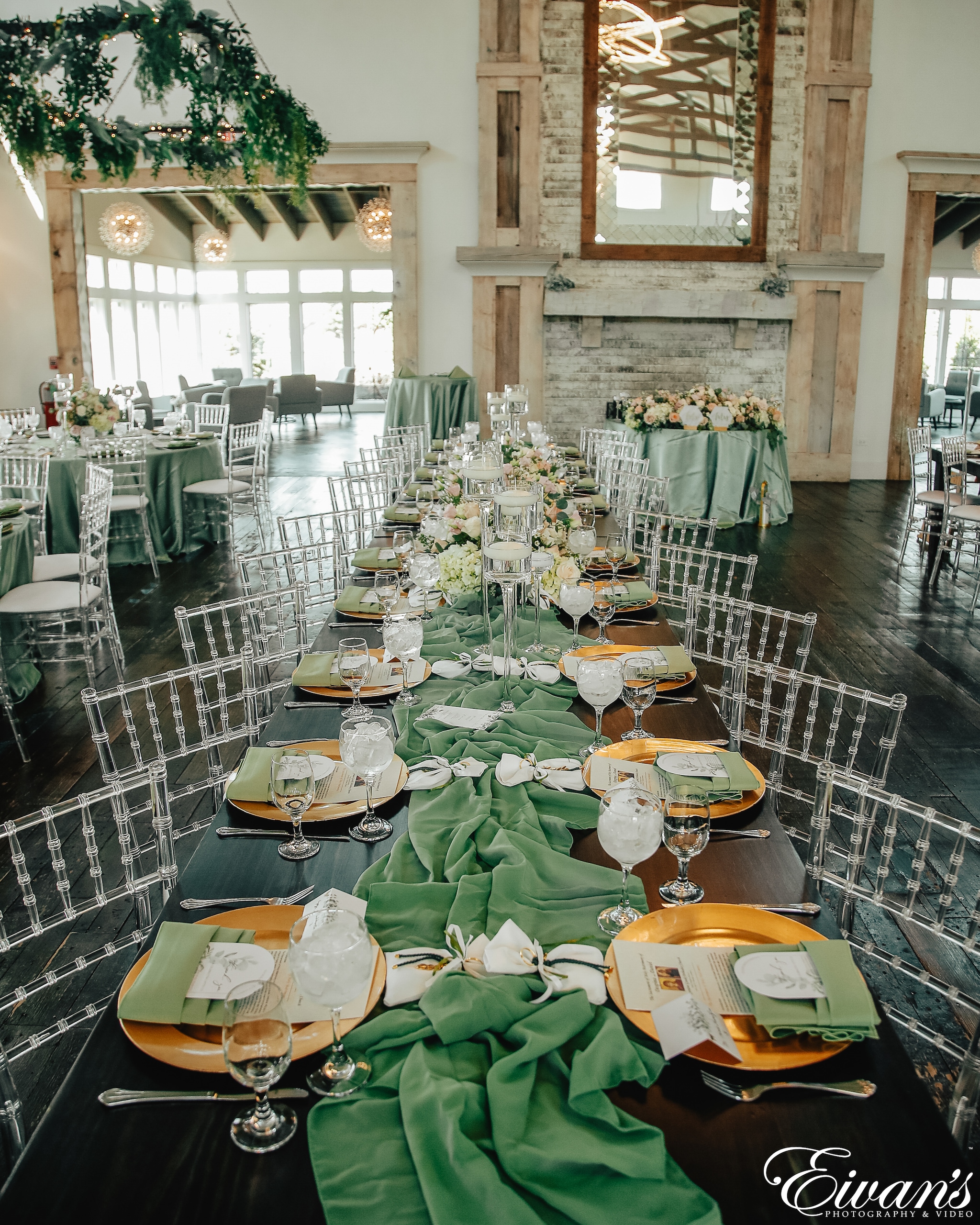 A beautiful tablescape can truly elevate the atmosphere of a wedding reception table. It's important to consider the overall wedding style and theme when deciding on the table setting. Whether it's a romantic outdoor wedding or a grand indoor celebration, there are endless options to choose from. DIY centerpiece wedding ideas can be a great way to add a personal touch to the table setting. From floral arrangements to garlands, there are plenty of ways to create a unique and eye-catching centerpiece ideas. Don't forget about the flatware and plates. These small details can make a big impact on the overall look of the table. When it comes to outdoor weddings, incorporating natural elements like greenery and sprigs can add a charming touch to the table setting. And of course, the wedding cake should be displayed in a prominent place on the wedding reception table. With the right wedding planning, floral arrangements and table decor, the wedding cake can become a beautiful centerpiece on its own. Whether it's a beachside destination wedding or a rustic barn celebration, the wedding venue and wedding style should be reflected in the table setting. All of these details come together to create a beautiful and memorable wedding day for the happy couple and their wedding guests.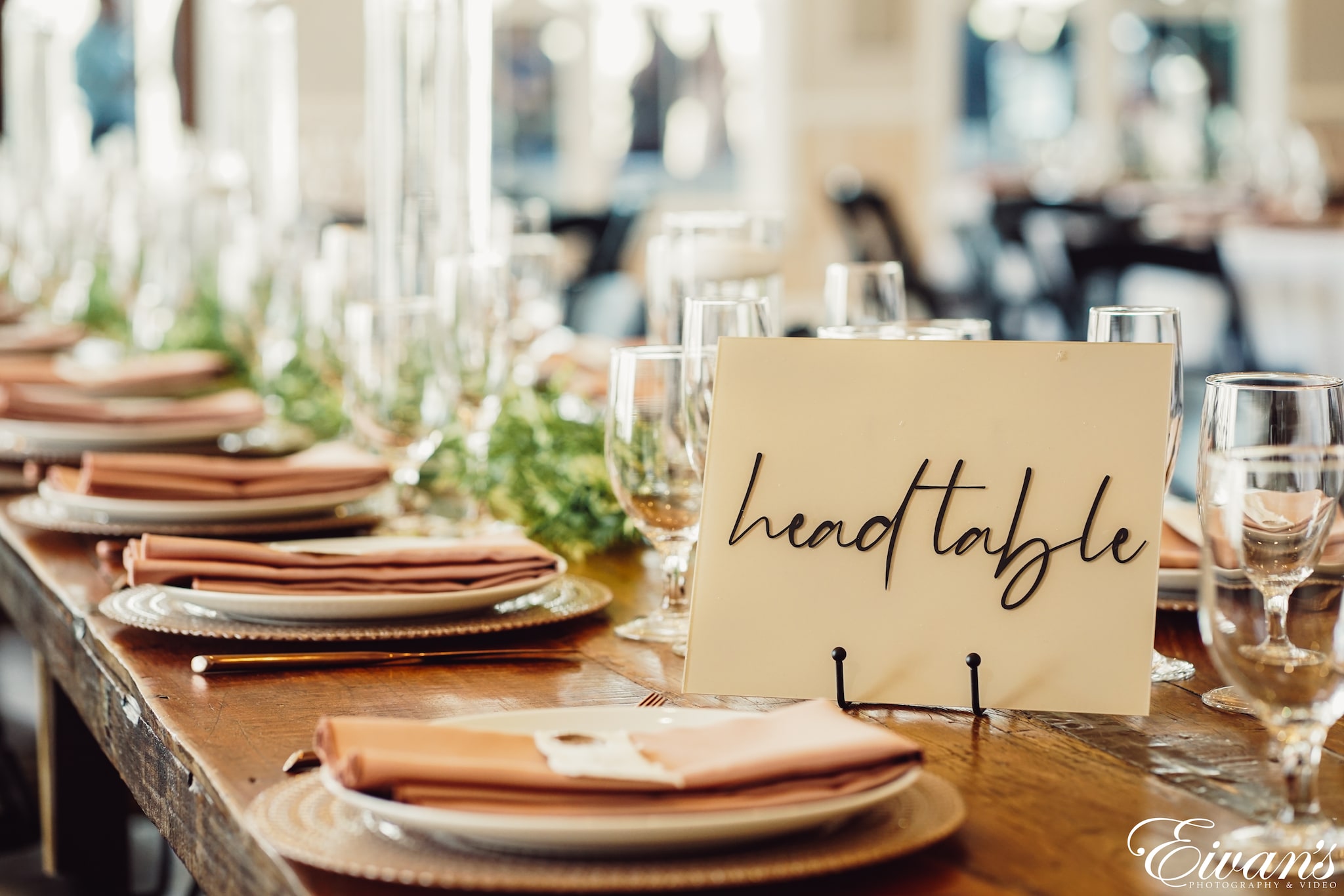 Whether you choose a minimalist or a maximalist look, your wedding table settings are an important part of your big day. They can create a wow factor that will leave your guests speechless. The dinner table is where you'll share your first meal as newlyweds and your first dance, so it's important to make it unforgettable. With the right combination of wedding centerpieces, place settings, and linens, your wedding table decor can create a beautiful ambiance that will last long after your wedding ceremony.