Creative and Personalized Wedding Décor Ideas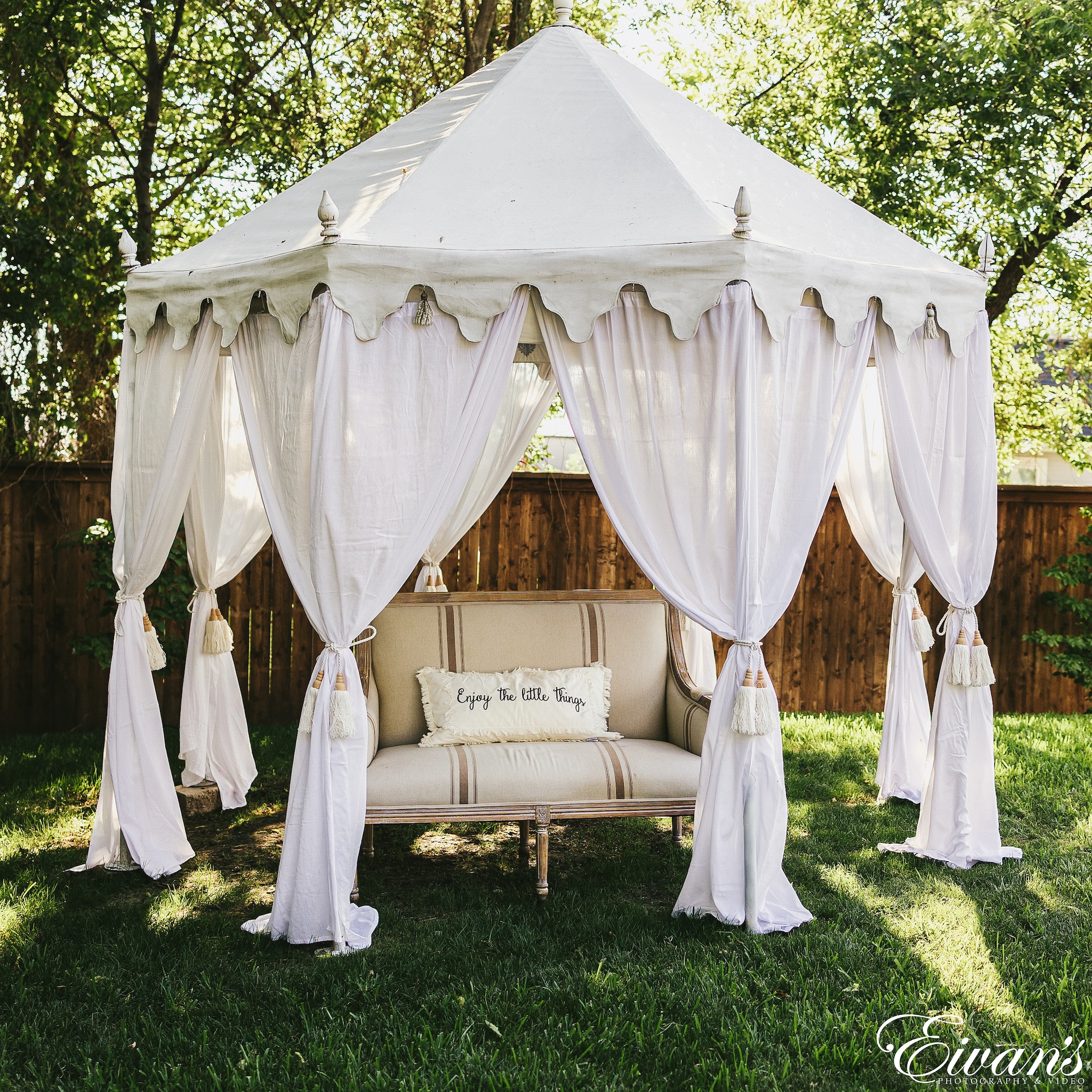 Are you feeling overwhelmed with all the details of planning and organizing your wedding day? Looking for creative inspiration to make your big day truly unique and special? Look no further! Whether it's incorporating meaningful elements from your courtship, stylishly upcycling vintage items, or simply adding some charm to a blank canvas, these personalized wedding decoration ideas will help transform your wedding ceremony space into something out of a dream. Let us show you how to bring your vision to life in an unforgettable way.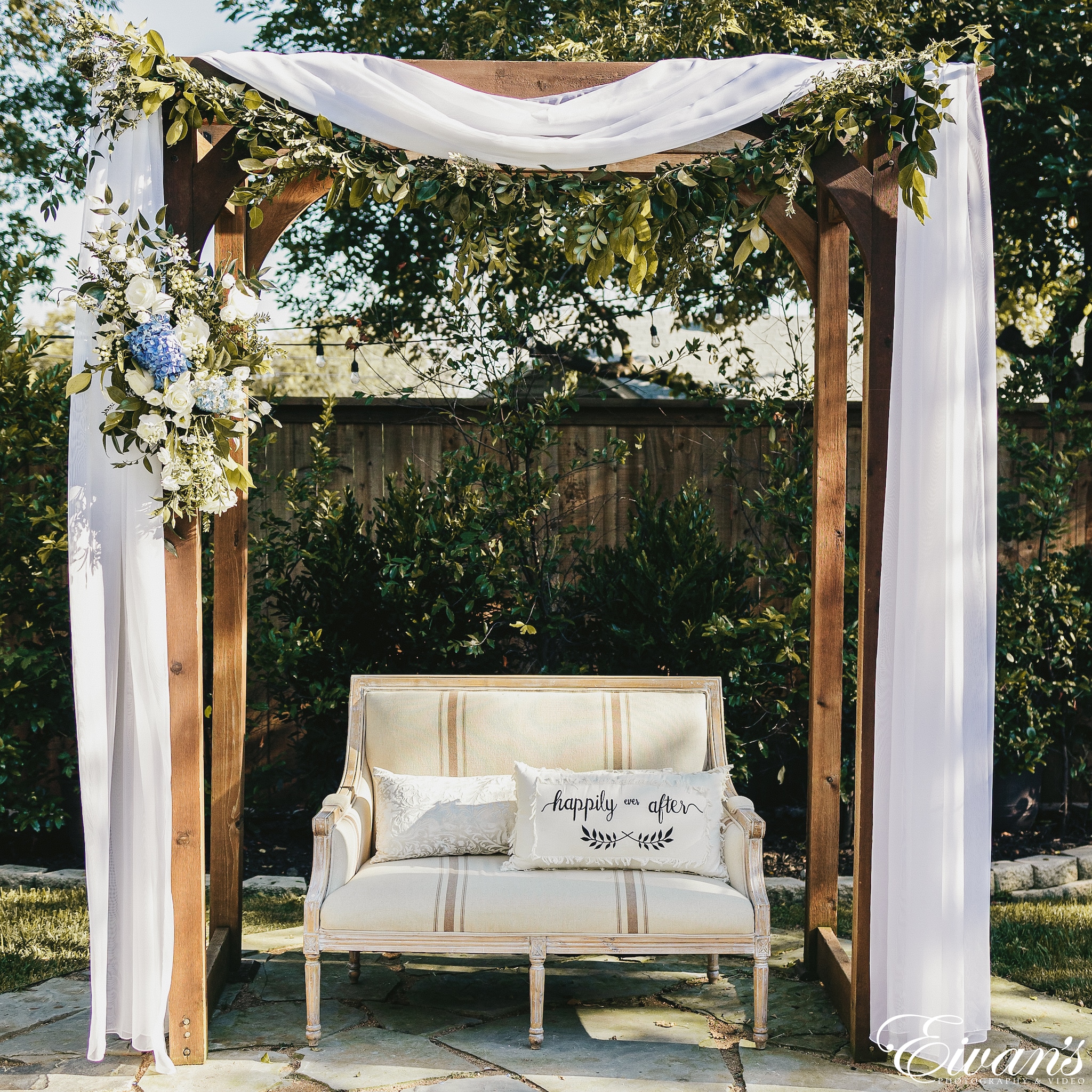 Create a unique seating arrangement by selecting mismatched chairs and couches for the best wedding.
Make your big day unforgettable by mixing and matching chairs and couches for a unique seating arrangement. Imagine the charm and character that will come with each guest having a different seat! To elevate the look, add some greenery and centerpieces to the tables, and coordinate everything with customized table numbers, place cards, and napkins. And don't forget to provide a special spot for guests to leave messages in your guest book. With this one-of-a-kind seating plan, your guests will be amazed and your wedding will be one to remember for years to come.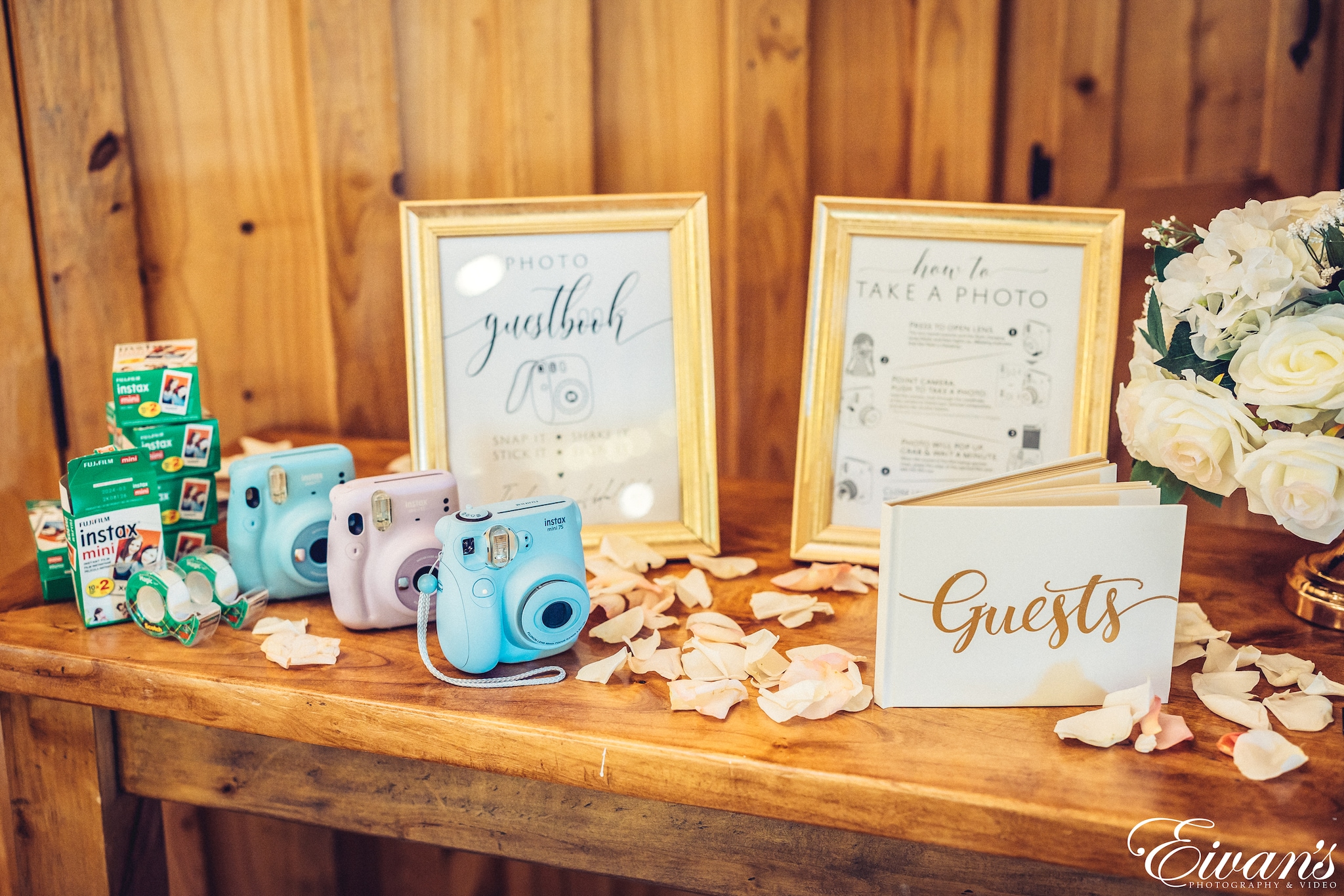 Make your own photo booth with fun props and personalized backdrops.
Wedding planning is such an exciting time for those tying the knot. One of the most fun aspects of the big day is capturing memories with your wedding guests. That's where a personalized photo booth comes in! Imagine your guests posing for silly photos with fun props and personalized backdrops. Not only is it a fun activity for your loved ones, but it also doubles as a great wedding favor that they can take home. And let's be real, who doesn't love a good photo strip to remember a fun night? So, add a photo booth to your wedding reception and give your guests a memorable experience that they'll cherish for years to come.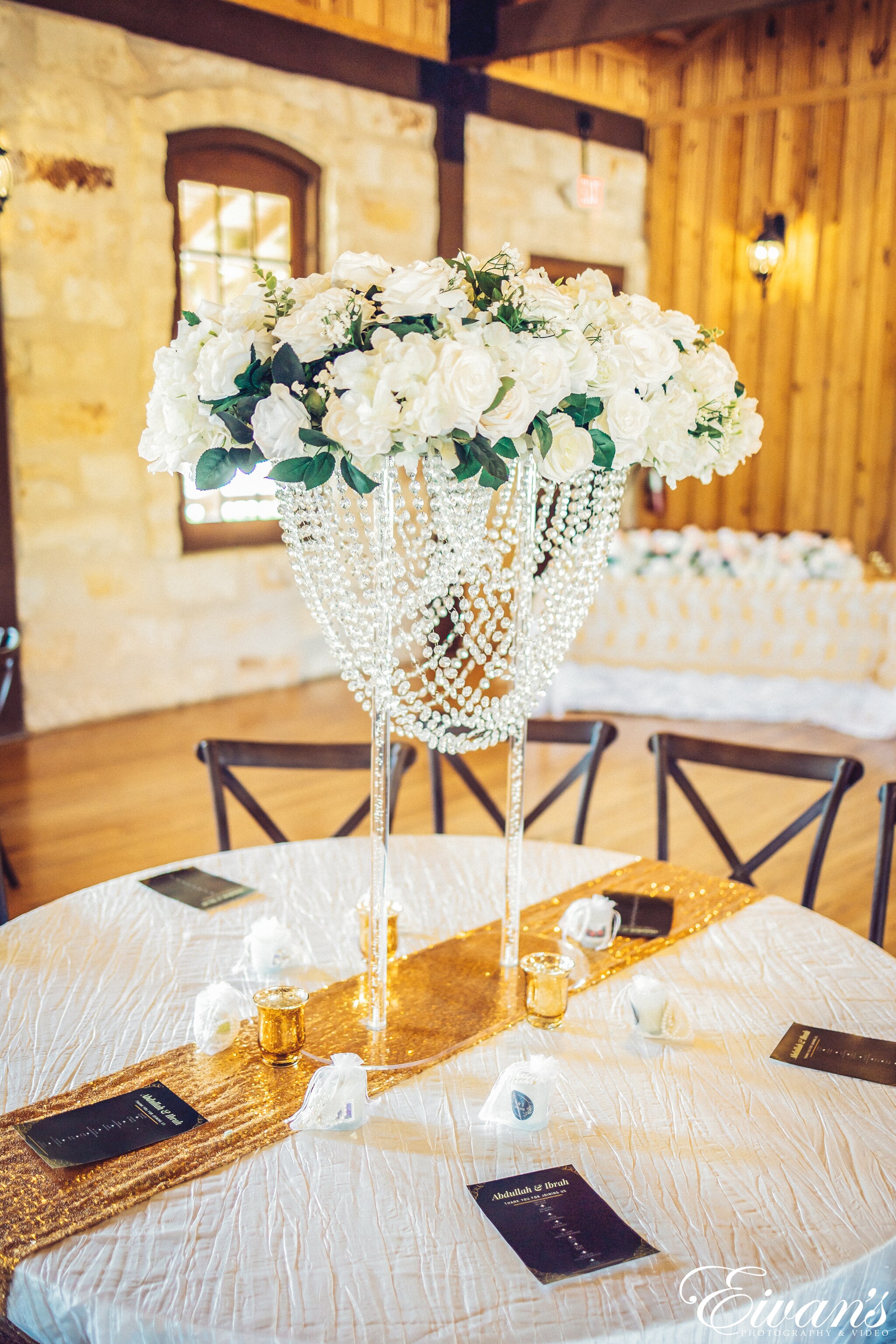 Feature hand-crafted wedding centerpieces at each table to add a personal touch to your tablescape.
Looking for a unique way to add charm to your rustic wedding? Why not consider featuring hand-crafted centerpieces at each of your tables? Not only will these personalized pieces add a touch of warmth and personality to your tablescape, but they can also serve as beautiful DIY projects for you and your partner to tackle together. And while you're at it, why not opt for a cute photo booth and creative signage to make your big day even more memorable? Don't forget about the wedding cake either – with these thoughtful touches, your guests are sure to be talking about your special day for years to come. On your big day, you want every detail to reflect your and your partner's unique style, and that includes the centerpieces on each table. Why opt for generic floral arrangements when you can feature hand-crafted centerpieces that not only add a personal touch but are also conversation starters among guests? Coordinate your wedding colors with the centerpiece design or incorporate elements inspired by your wedding dress or venue. A talented wedding planner can help you brainstorm unique wedding ideas and connect you with local artists and craftsmen to bring your vision to life. Complete the look with elegant table runners that complement your table settings and voila- you have a one-of-a-kind wedding tablescape that will leave a lasting impression.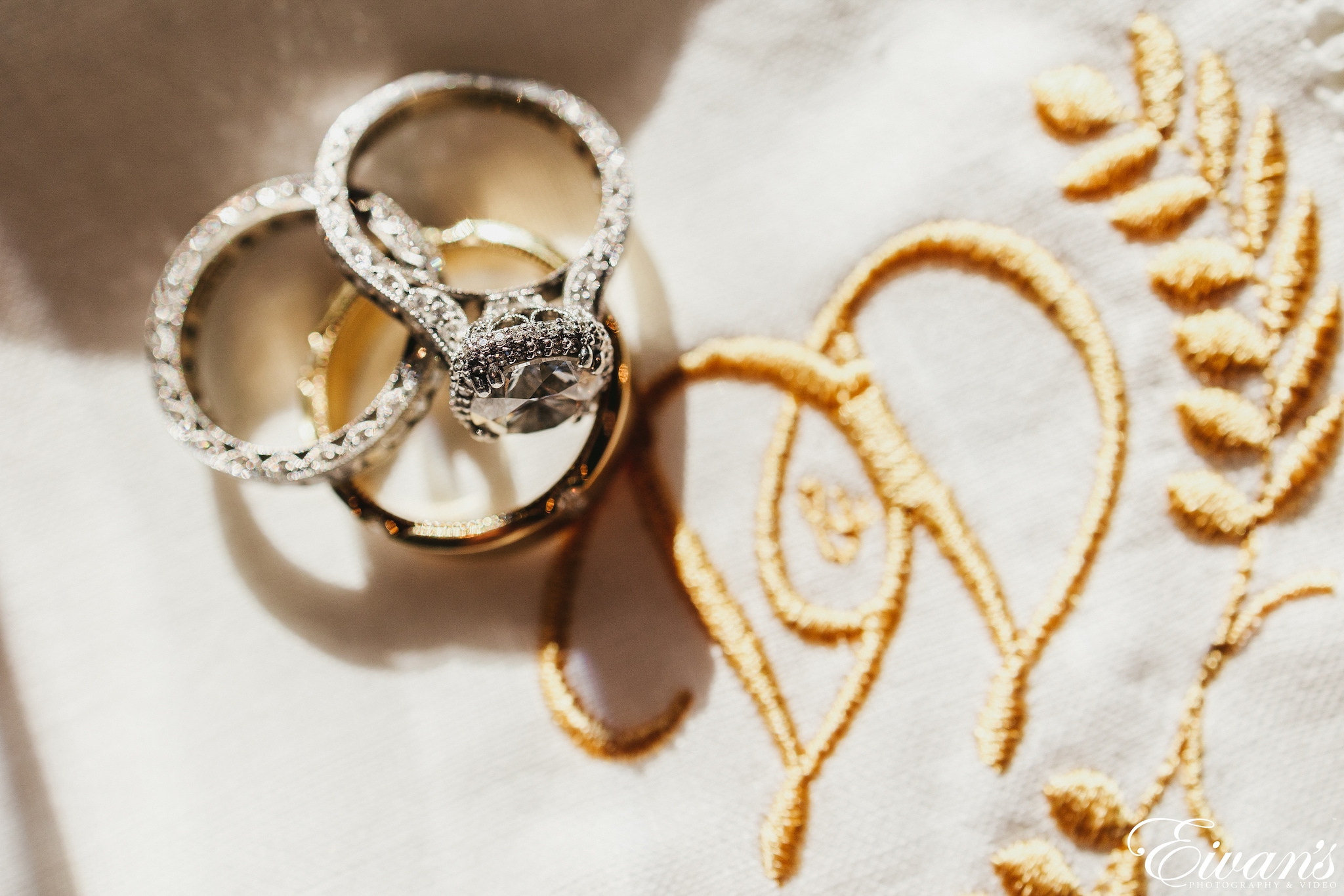 Incorporate family heirlooms, such as vintage dishes or jewelry, into the décor for an extra sentimental feel.
Your wedding should be an event that tells a story unique to you and your partner. One way to incorporate your personal history into the celebration is through the use of family heirlooms. Vintage dishes and jewelry can add charm and character to your décor while also reminding guests of the history that brought you to this special moment. Consider using family items as wedding signs, or incorporating them into your wedding theme through personalized details like bridesmaid gifts or cake toppers. Use vintage card holders or garlands to add a touch of nostalgia to your reception, and take in the warmth and sentimentality that comes from including treasured family heirlooms on your big day.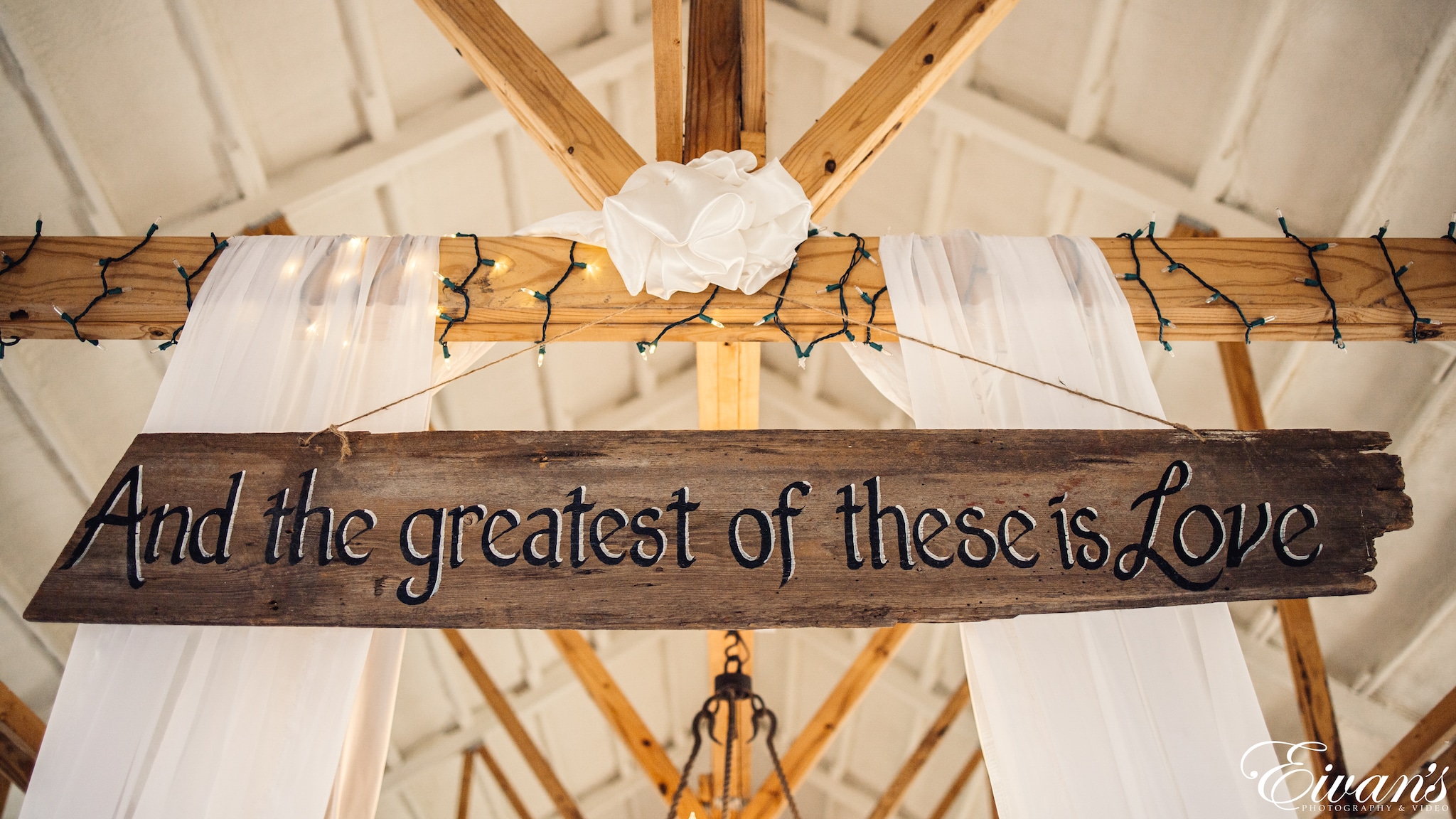 Hang a custom-made banner to create an unforgettable experience.
A celebration, whether it's a birthday, wedding, or graduation, deserves the perfect decor to truly make it unforgettable. Not only does it provide a festive atmosphere, but it also sets the tone for the event. One of the latest trends in party decoration is a custom-made banner or sign. Whether it's a beautiful welcome sign greeting guests at the entrance or a fun quote hung above the dessert table, it's the perfect way to add a personal touch to the celebration. Plus, it can coordinate with other decor elements such as table decor, wedding arches, centerpieces, and wedding invitations. By hanging a custom-made wedding guest book, you're showing your guests that you truly care about creating a magical experience for them. Setting the tone of your event is essential to making your guests feel welcome and excited. A custom-made banner designed specifically for your special occasion can do just that. Whether it's for a wedding or a corporate event, a banner can add a personal touch to your reception decor that your guests will never forget. Hang it above your seating chart or behind your place setting to add a unique and memorable element to your event. With endless design options, you can create a banner that perfectly represents you and your event. Don't settle for a bland reception – make it unforgettable with a custom banner.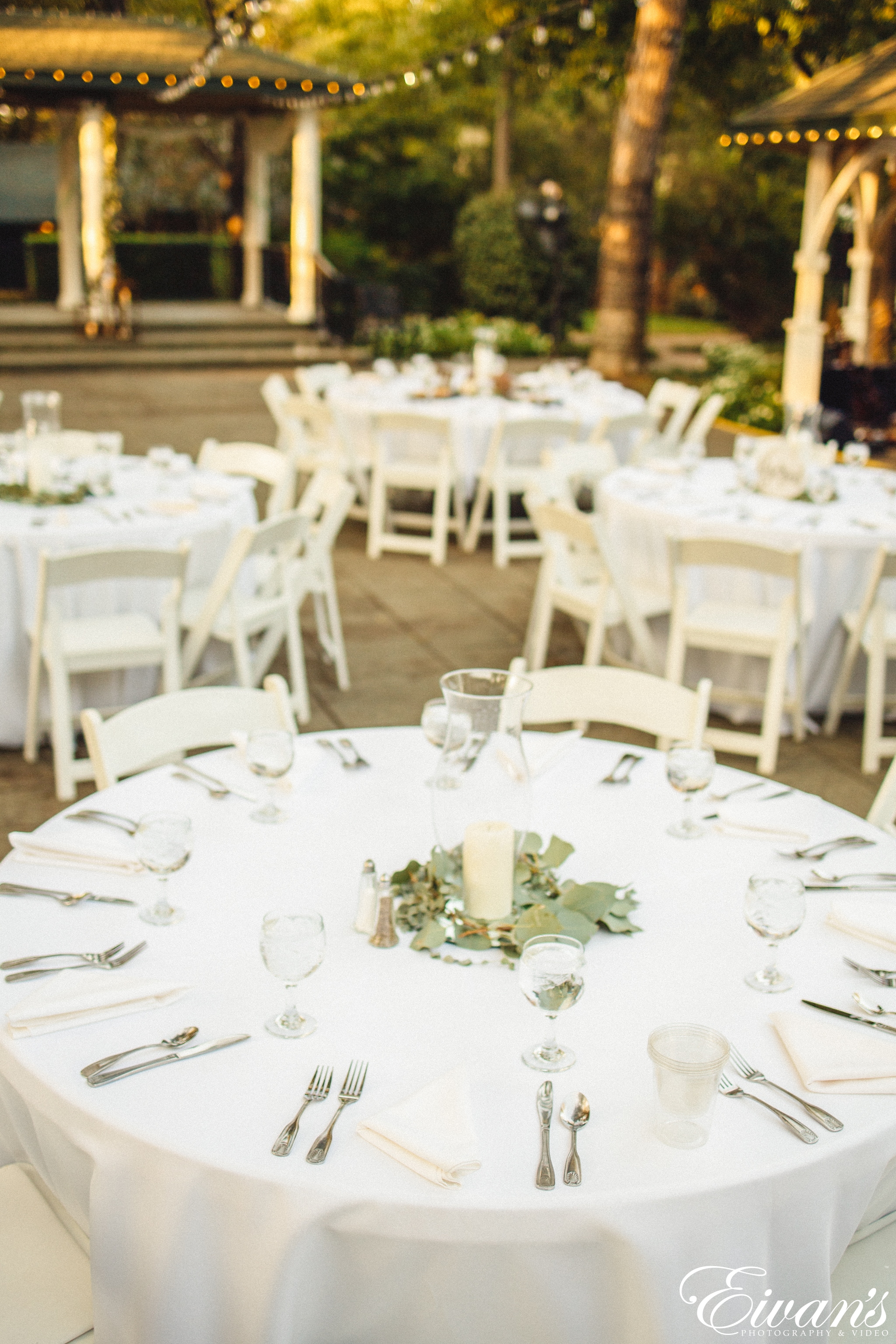 Incorporate fairy lights throughout the venue for added sparkle and charm!
Transform your wedding venue into a shimmering boho wonderland by incorporating fairy lights throughout the space. These twinkling lights will add a magical touch to your celebration and create a warm and enchanting ambiance for you and your guests. Not only will the fairy lights complement the fresh flowers arranged by your talented florist, but they will also enhance the natural beauty of your wedding venue. Imagine taking a romantic wedding photo surrounded by sparkling fairy lights, capturing a keepsake memory you'll treasure forever. These lights will also impress your guests, who will surely snap photos with your special hashtag to remember the magical evening. Don't miss out on the charm and sparkle that fairy lights can bring to your big day! Looking to add some extra sparkle and charm to your event? Consider incorporating fairy lights throughout the venue! These twinkling lights can be easily wrapped around mason jar centerpieces, draped across linens, or used to highlight a beautiful monogram. And don't forget about the impact they can have on your escort card display or dance floor! With the right placement, fairy lights can create a magical, enchanted atmosphere that will leave your guests in awe. And when paired with the right floral arrangements, the effect is simply breathtaking. So if you're looking to add a touch of whimsy to your event, fairy lights are the perfect addition!
Planning a special event can be overwhelming, but with the right touches, it can become an unforgettable occasion. From mismatched seating arrangements to personalized backdrops and hand-crafted centerpieces, you have all the tools to create an effortlessly charming atmosphere for yourself and your guests. Whether you're sprucing up your backyard or utilizing heirlooms in your decor, think of small details that will make your event unique and special. When you hang the custom-made banner or string together fairy lights around your venue space, you will truly achieve a full transformation for a stellar day ahead. If you plan ahead of time and use this guide as a reference point, then there is no doubt that your event will be nothing short of spectacular! For professional photography services to capture these precious memories, check out Eivans Photo & Video today.