Captivating Table Centerpieces Ideas: Transforming Your Wedding Reception Décor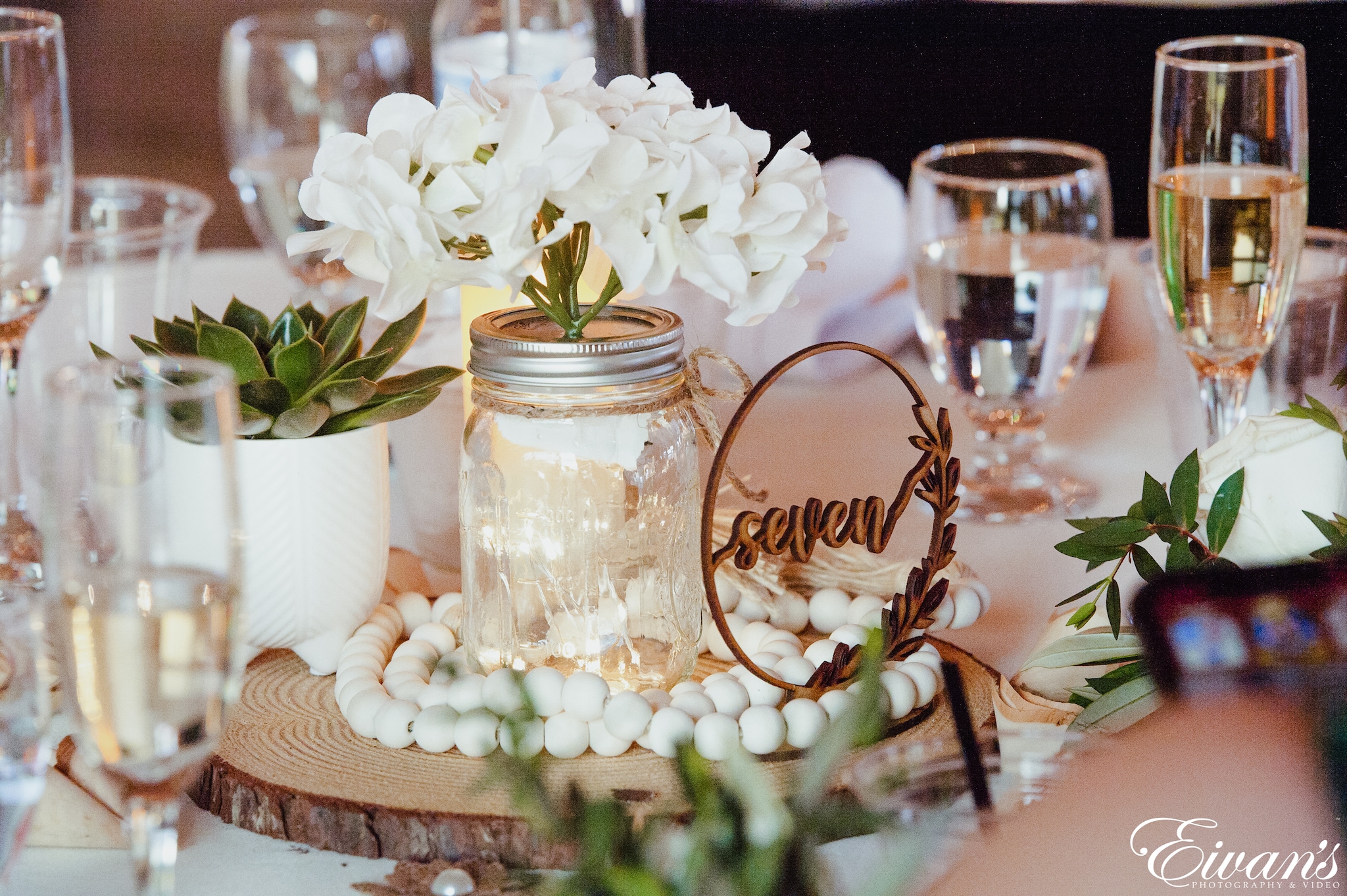 When you think of your dream wedding, what do you envision? Leisurely strolls in lush gardens? Incredibly beautiful decor that will take the breath away from your guests at first glance? One of the key focal points of any successful wedding reception is table centerpieces. Whether you prefer a rustic wedding nature-inspired look or an elegant design with minimalist flair, enchanting and captivating centerpiece ideas are elements that can not only create a remarkable visual impact but can also bring life to even the most modest receptions. Read on for eight inspiring wedding centerpiece ideas that are sure to transform your big day into something extraordinary!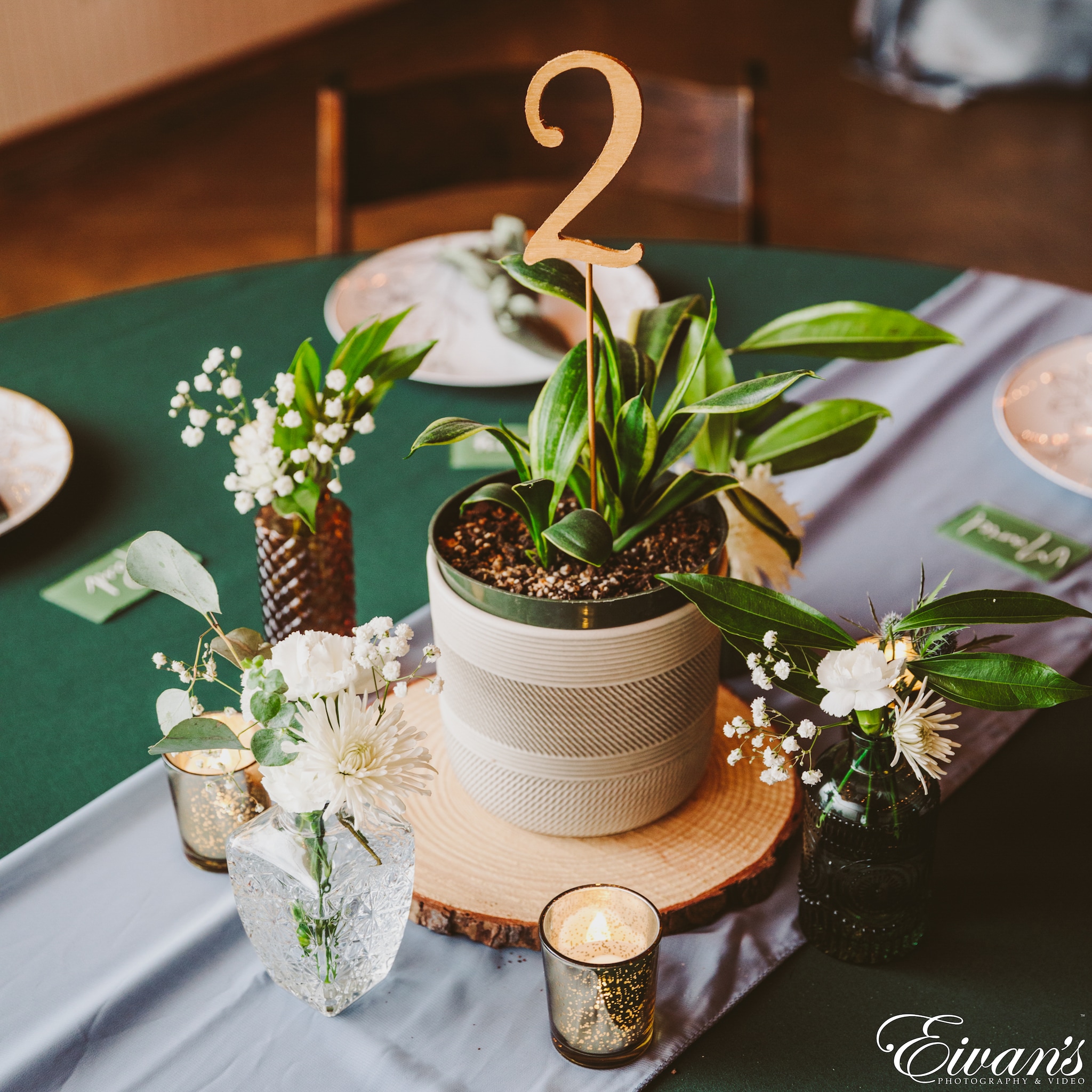 Create a stunning centerpiece with candles – mix different sizes and heights for the perfect wedding table
When planning for a special day or event, it's important to pay attention to the table settings as they create a significant ambiance for the entire venue. DIY bouquets and greenery can enhance table settings, but creating an eye-catching centerpiece with candles of different sizes and heights creates texture and depth, and gives the minimalist theme an unmistakable charm. The flickering light of the candles creates a cozy and warm atmosphere, perfect for an intimate gathering. So why not try mixing up candles to design a stunning centerpiece that truly enhances your event's experience?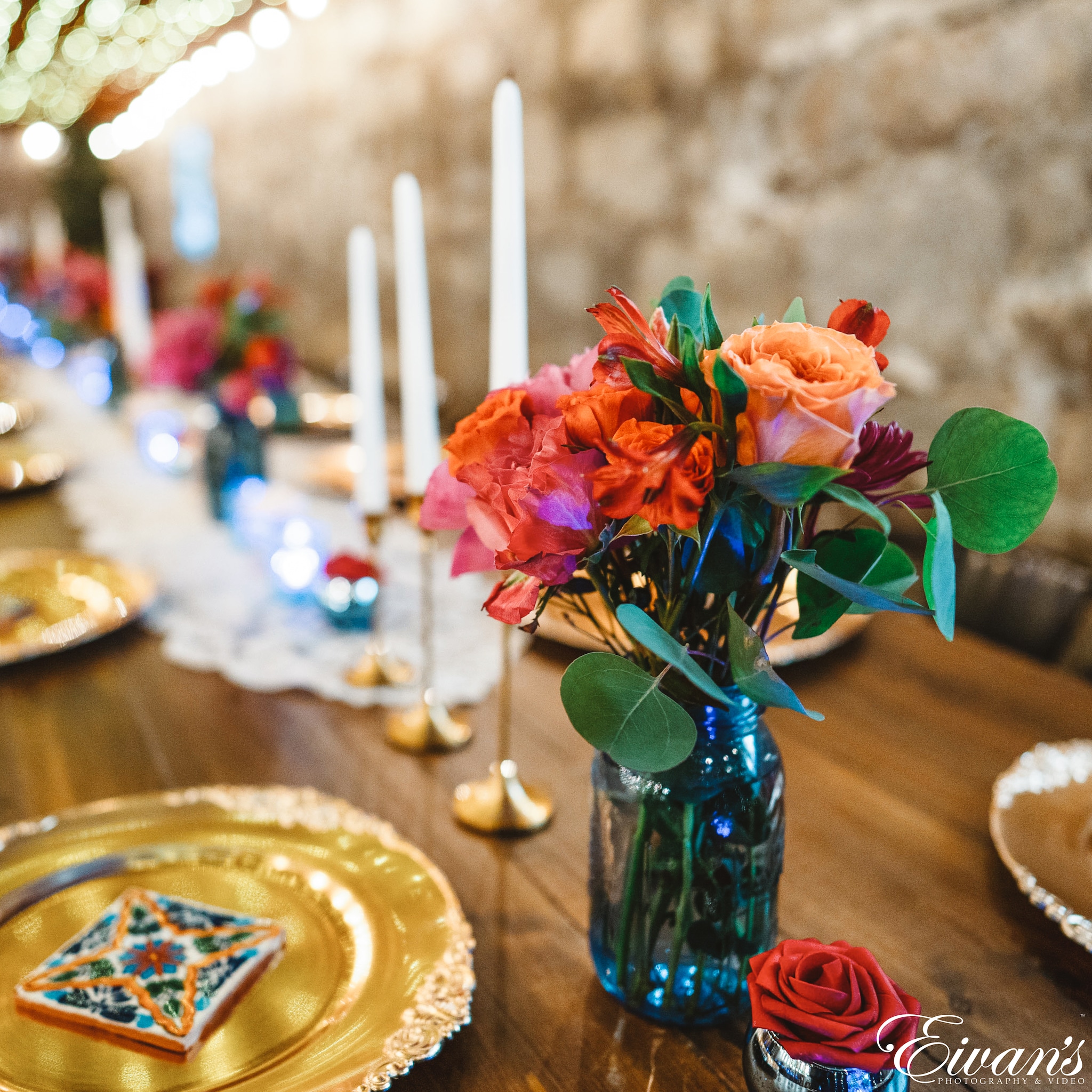 Get creative with your flowers – use fresh flowers bright colors and interesting shapes
Flowers are a crucial part of any event ambiance, especially at a wedding reception. They add a touch of elegance and sophistication to the entire setup. To make your big day truly special, try getting creative with your floral arrangements. Don't be afraid to use bright and bold colors that catch the eye and make a lasting impression. You can also experiment with interesting shapes and unique combinations to make your bouquets and centerpieces stand out against the linens and table runners. With the right floral arrangements and flower arrangements, you can create a beautiful and memorable setting that you and your guests will always cherish.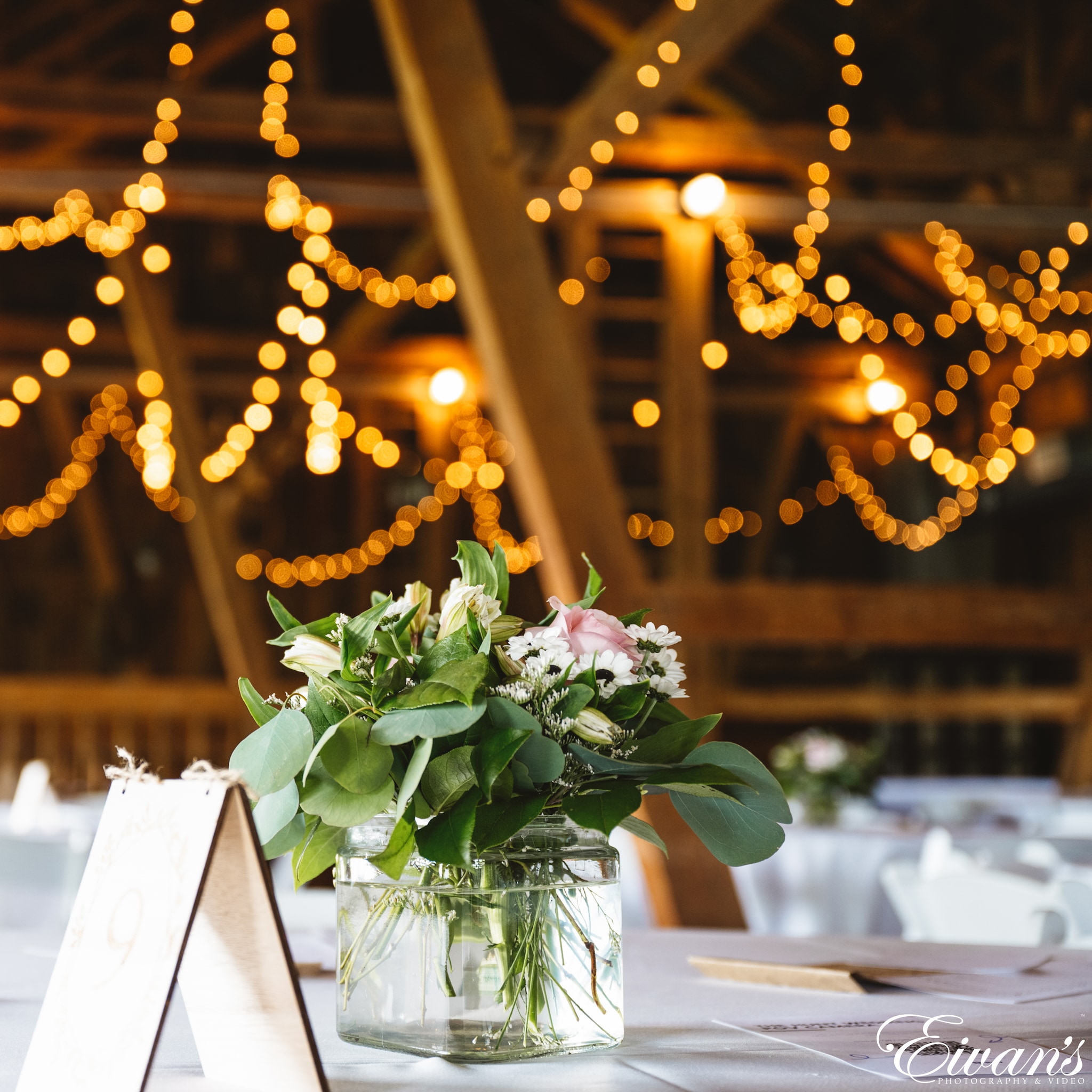 Utilize vintage dishes as a way to personalize the décor
When it comes to creating a stunning tablescape, there are many decor ideas to choose from. One fun and unique option is to utilize vintage dishes as a way to personalize the décor. This not only adds character and charm to your tablescape, but it can also be a great conversation starter for your guests. When considering this approach, you can choose dishes that complement your chosen color palette and drape them with complementary linens. To create a focal point, consider featuring a special dish or set in the center of each table. Add finishing touches with coordinating napkins and you'll have a beautifully curated tablescape that showcases your unique style. This is also a perfect wedding idea for those looking to add a touch of nostalgia to their special day.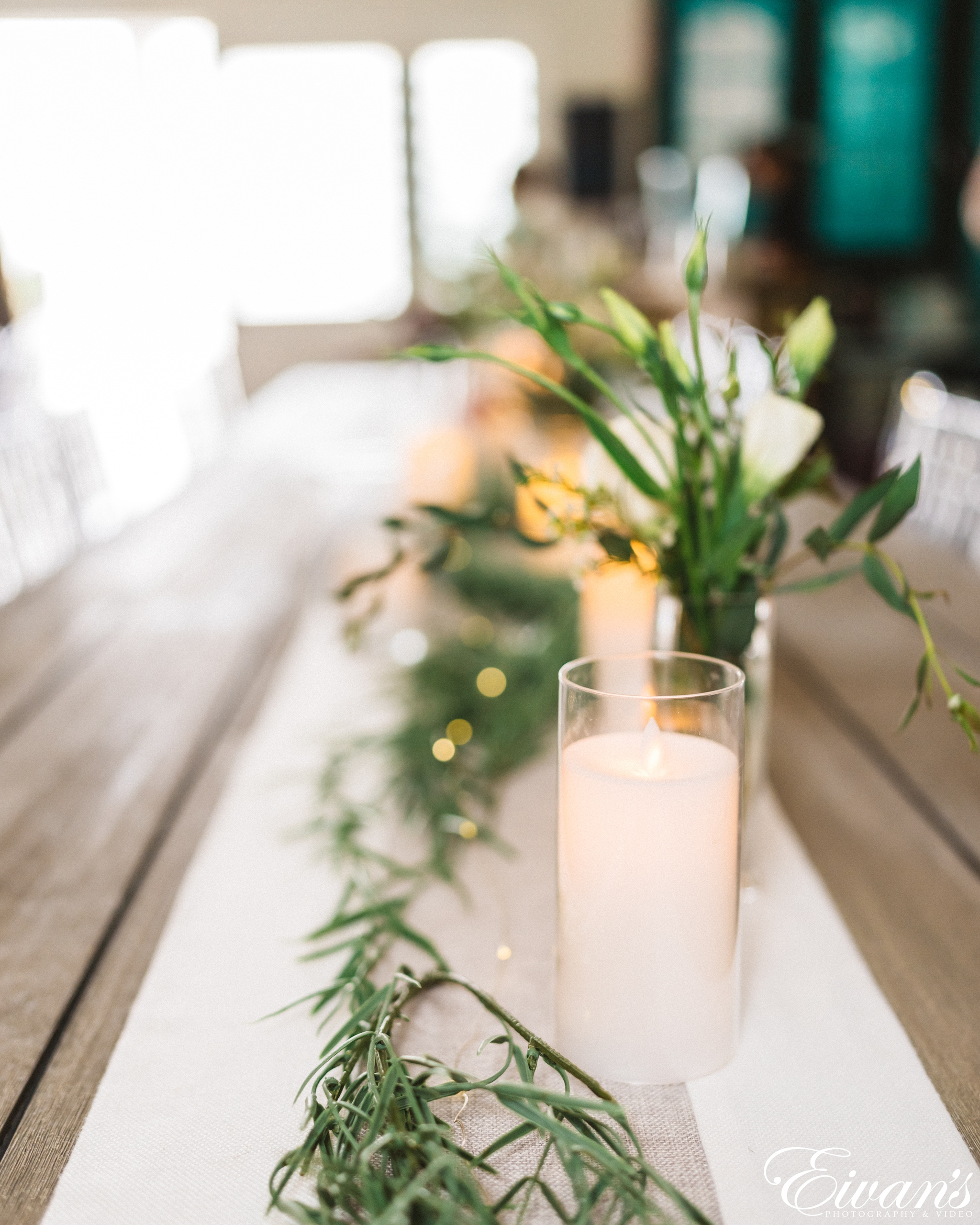 Add an unexpected twist with non-floral items such as books, shells, or feathers for a great wedding theme
Looking to add some pizzazz to your reception tables? Why not try incorporating non-floral elements such as books, shells, or feathers into your table decor? These unexpected twists can really set your wedding day apart and add a unique touch to your overall aesthetic. Imagine placing a stack of vintage books as a centerpiece on top of a linen tablecloth, paired with a few votive candles to create a warm ambiance. Or creating a beachy vibe with seashells and coral accents scattered across the tables. Don't limit yourself to traditional wedding flowers, get creative and add a special touch that reflects your personality as a couple.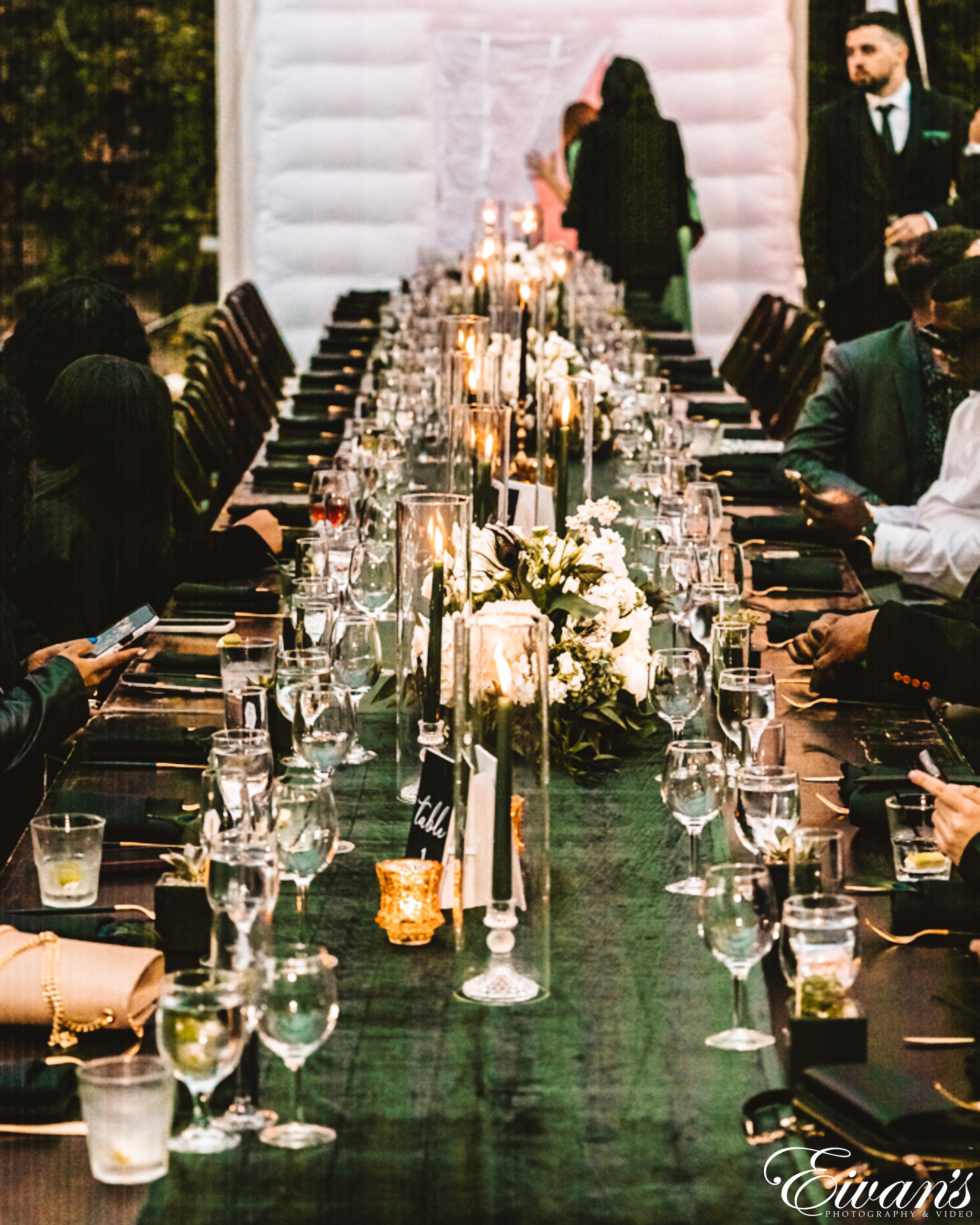 Incorporate personal touches like photos or mementos from when you got engaged
When it comes to planning your wedding, choosing a theme and color scheme is just the beginning. To truly make your big day unforgettable, it's important to incorporate personal touches that reflect your unique love story. One way to do this is by displaying photos or mementos from when you got engaged throughout your wedding decor. Consider printing your favorite engagement photos on sleek acrylic panels and using them as centerpieces or even table numbers. Another idea is to repurpose sentimental items, such as a piece of jewelry or a souvenir from a special trip, as decorative accents. These small touches will not only add personality to your wedding, but they will also act as conversation starters for your guests. And don't forget about your bridal party – gift your bridesmaids with personalized candle holders or stylish chandeliers to thank them for being a part of your special day.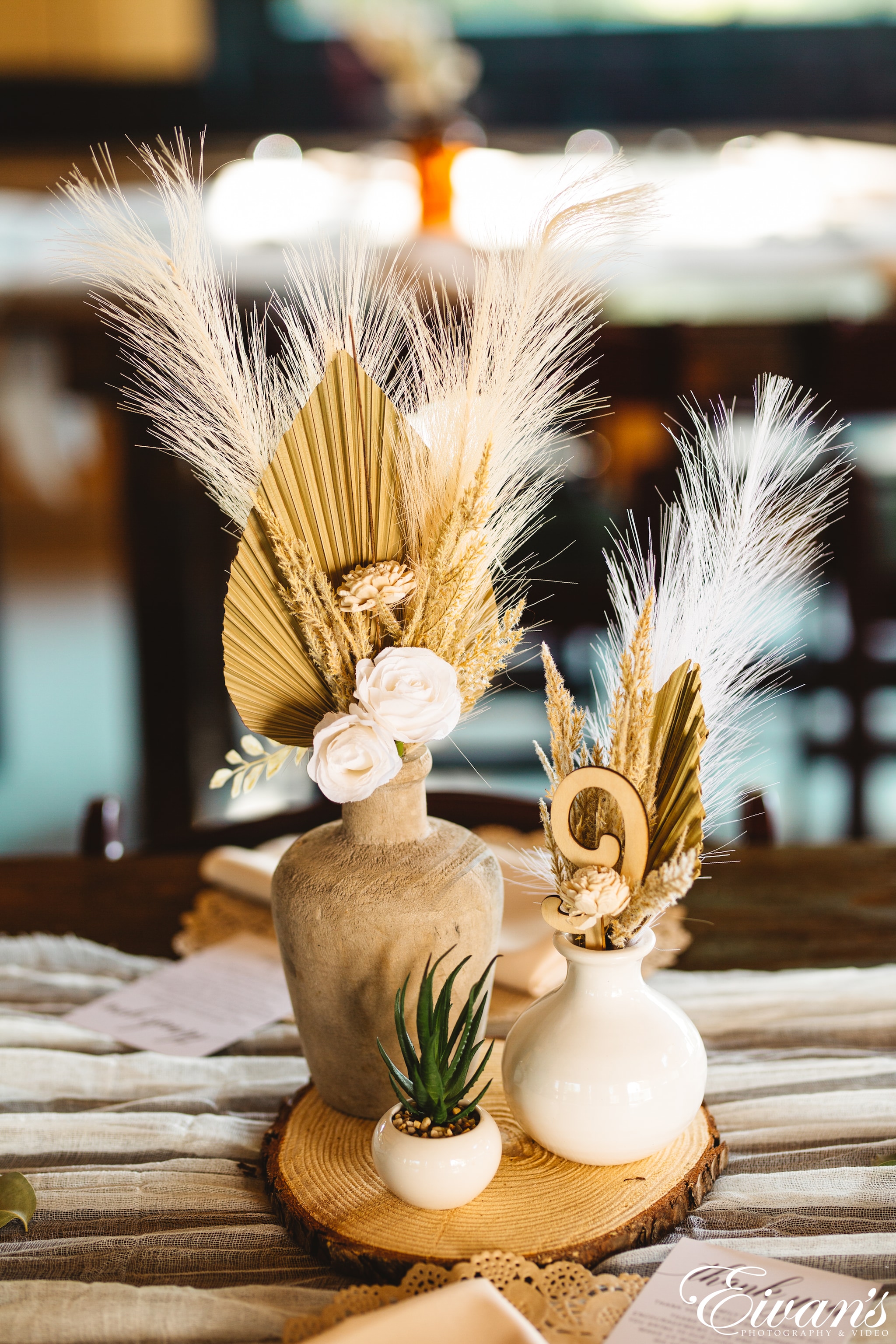 Overall, there are endless possibilities when it comes to creating a meaningful centerpiece for your wedding. Get creative with bright colors, interesting shapes, candles, and vintage items! Adding personal touches like photos from when you got engaged will also help make the centerpiece extra special. And don't forget about repurposing everyday items – jars, bottles, and teacups work really well as centerpieces. If you want to capture all of these amazing details on your big day, be sure to check out Eivans photo and video professional photography services. You can relax knowing that their experienced photographers have the right equipment and knowledge to capture every moment of your wedding day.