8 Popular Wedding Trends for 2018 [ Spectacular Trendy Wedding ]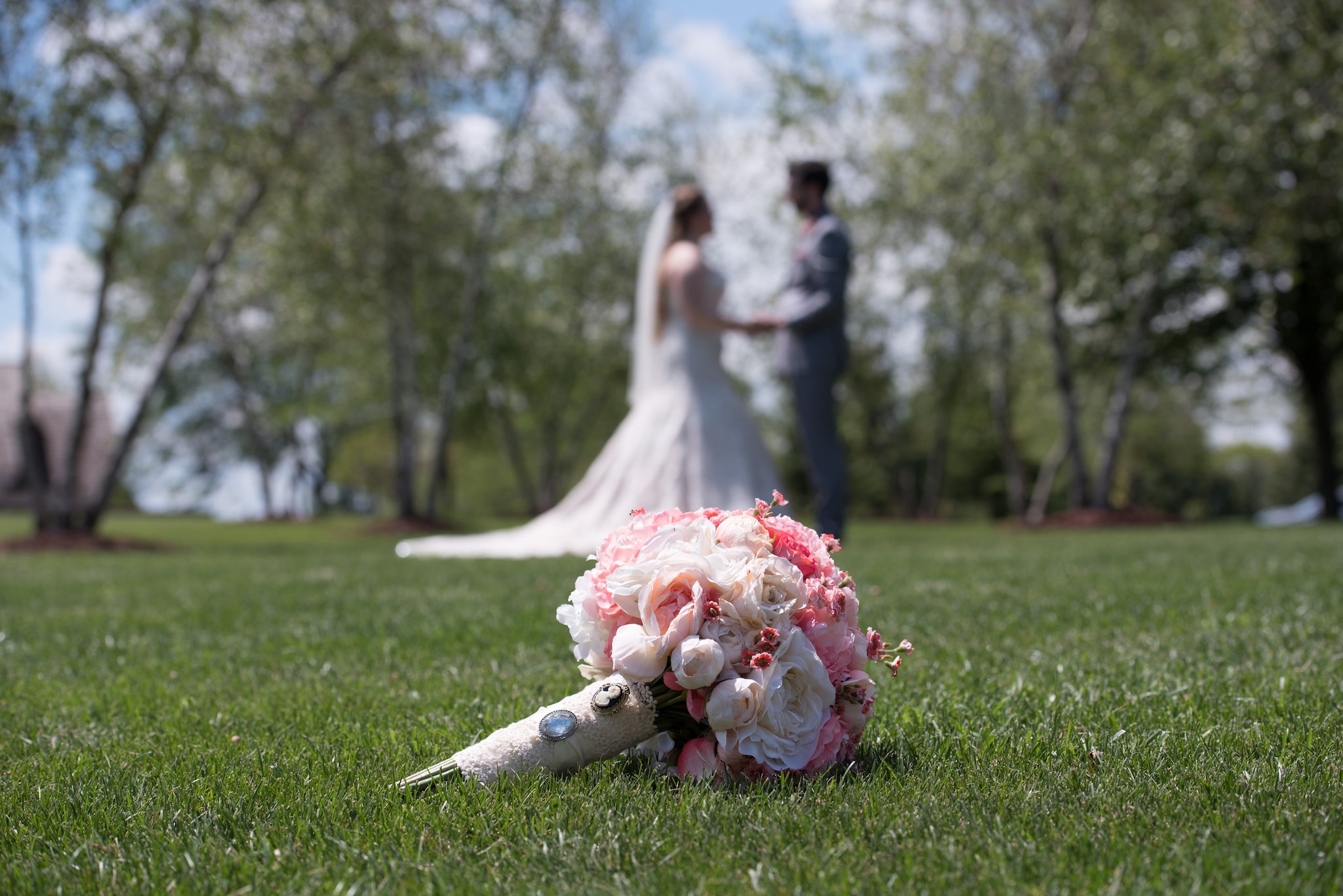 Craving a trendy edge? 
    Then you must see the affair created by Heather and William on this beautiful day. As a result, from the preparation to the very end of their natural reception, this couple hit the highest marks in every category that a summer wedding could have.
    The couple spent their special day surrounded by nature while on the walkways of TPC Twin Cities in Minnesota. This splash of green captivates a contrasting atmosphere to the couple's cut and clean look.
The Wedding Attire:
Heather's fit-and-flare styled gown makes her look stunning with the help of the accents of the sweetheart neckline, beaded top, champagne toned underlay, and delicate lace.
The bride's long beautiful ginger hair put into a half-up-half-down hairstyle that has the addition of pearls scattered into twisted braids.
Hence her beautiful milky white pearl bracelet, necklace, and earrings have added to the stunning ensemble that she wore, which is a new trend and style choice that has become extremely popular with many brides; the pearls add a very Audrey Hepburn feel to anyone's wedding look.
The wedding's color theme was navy blue, white, and a peachy pink color. All decor, flowers, food, and clothing had the central idea placed around those colors. The colors popped exceptionally well off of the vibrant greens that mother nature provided.
Here's the deal with natural lighting:
Not only did they accompany the sunlight very well but also complemented the sunset even better which, demonstrated, by these lovely photographs. Universal color themes are prevalent because no matter the subject of the wedding, location, or season, the colors will go into any couple's possible ideas.
This is crazy:     
Another very significant event that has now resulted in a viral trend which contains the couple's guests blowing bubbles toward and at them while they enter into their reception.
Another marvelous difference Heather and William had at their wedding was that during their ceremony they braided three different colored strings together and tied the end into a knot because they are finally "tying the knot." How cute and different is that?